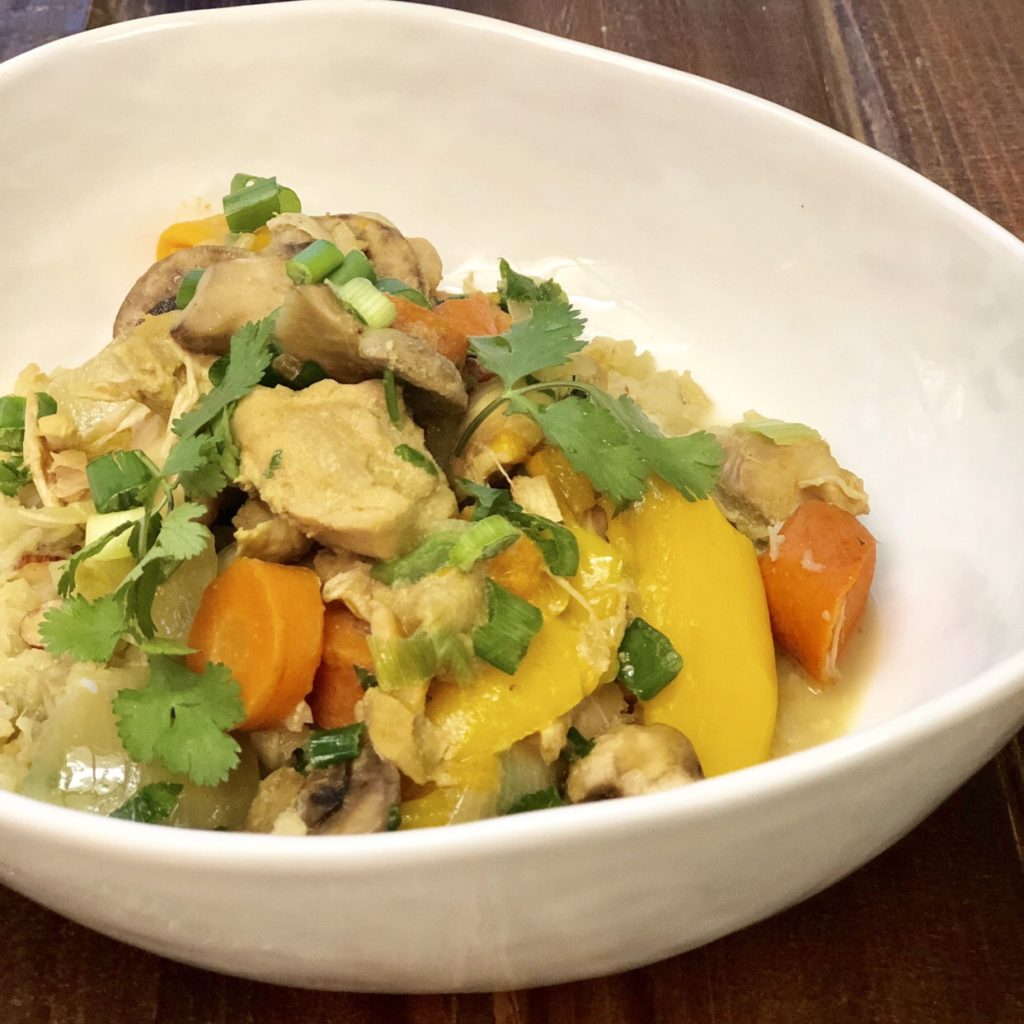 Right around day 17 of the Whole30 food boredom has been known to set in…we hit day 17 and it is true…even with all of the new recipes, I have to keep pressing forward because it is SO easy to forget all that we can eat and enjoy. Enter, Green Curry Chicken and Veggies.
I don't know why curry hasn't been my thing, because this is a good meal! Thanks to pre-made green curry, this is really easy too.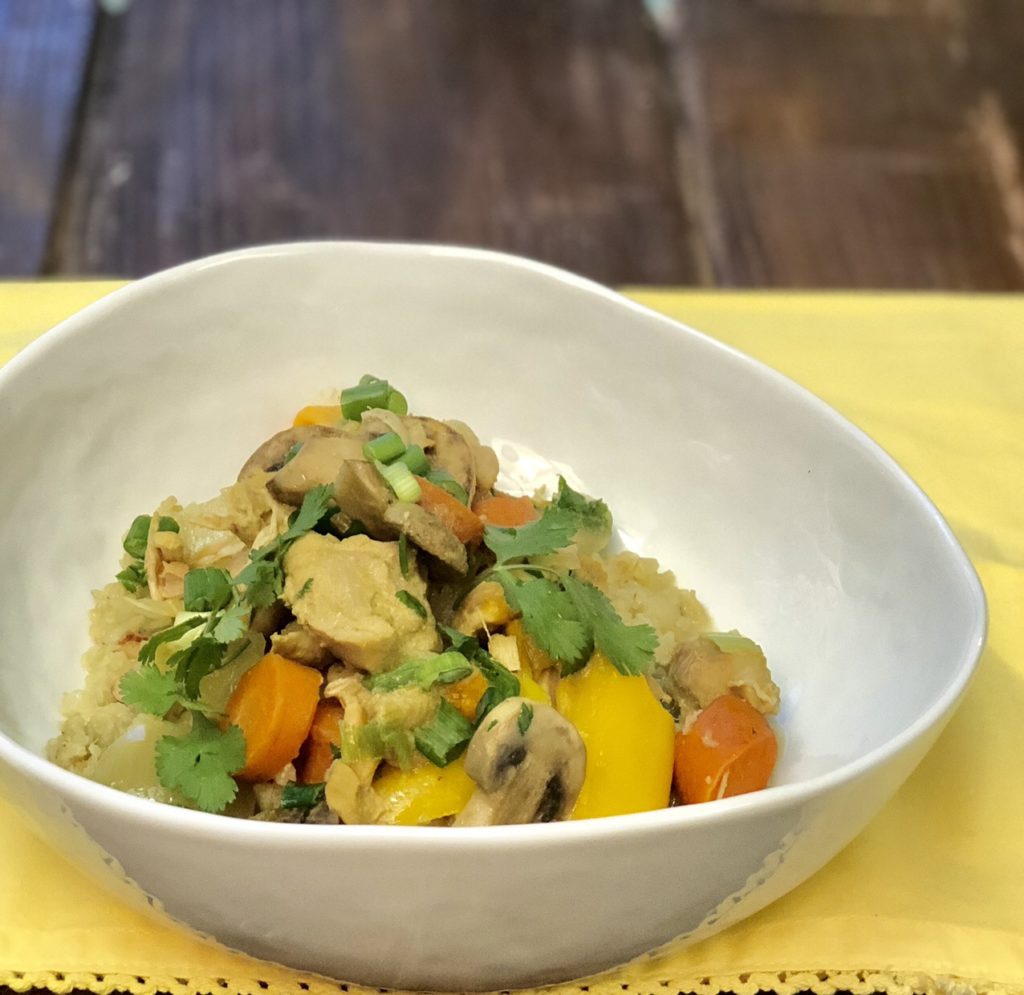 I am so thankful for the Whole30 Fast and Easy Cookbook this round because it has challenged me to eat outside my normal types of food and it has really helped me to press forward in our Whole30 journey. This recipe is inspired by the Green Curry Pork recipe in the book. Also, instead of Asparagus, I included white and orange carrots because it is what I had in the fridge. I also added mushrooms.
Here is the recipe:
Green Curry Chicken and Veggies
Green Curry Chicken and Veggies is full of tender chicken and veggies with a delicious curry sauce.
Ingredients
3 lbs boneless chicken thighs
3 medium peppers, sliced
2 medium onions, cut into chunks
1 1/2 cups chicken bone broth
1/2 cup green curry paste
2 white carrots
3 orange carrots
1 cup mushrooms
1 can full-fat coconut milk
1 cup cilantro leaves
1 bag riced cauliflower
Lime wedges
Instructions
Place the chicken, peppers, onion, carrots, broth, curry paste into your slow-cooker.
Cook on low for 7 to 8 hours or high for 3 1/2 to 4 hours.
Stir in the mushrooms, coconut milk and cilantro and cook for 5 minutes.
Serve over cauliflower rice with a squeeze of lime.
So, before your food boredom sets in…try this Green Curry Chicken and Veggies. It will wake your taste buds right up!
Blessings,