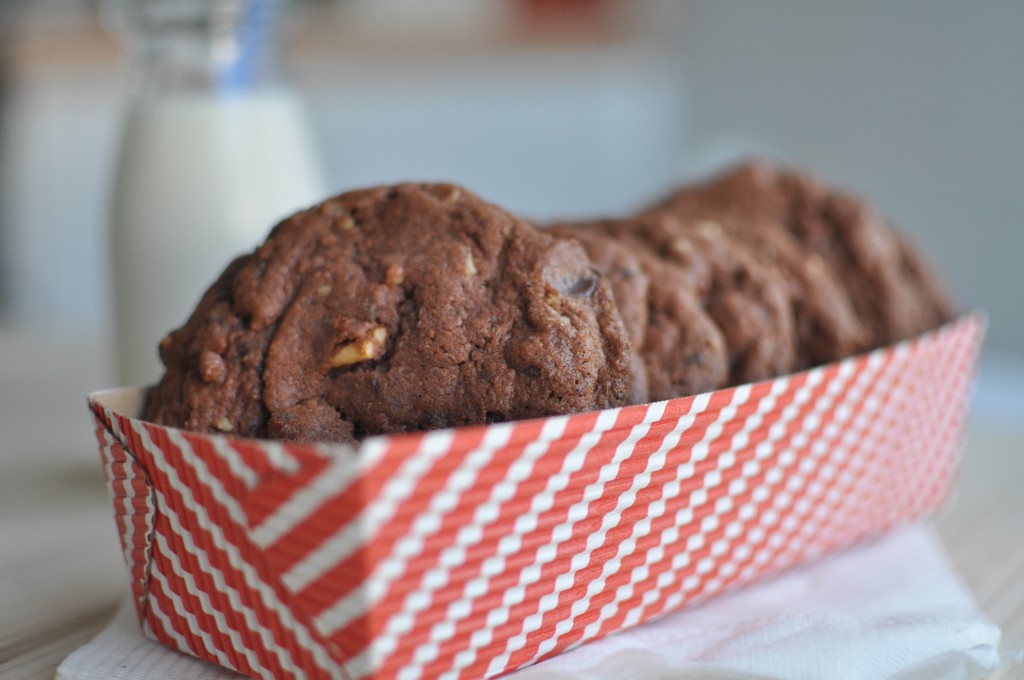 Triple Chocolate Marshmallow and Pecan Cookies, decadent and delicious…especially when served alongside a glass of cold milk. And, when given the ingredients of chocolate pudding and marshmallows for the Lady Behind the Curtain Dessert Challenge, I couldn't imagine putting them in anything else but a new cookie recipe…(well, that is after the s'mores pie I made that was not quite pretty enough to share with the world. It tasted great…but wasn't ready for a photo session 🙂 )
My daughter really likes chocolate. Really. These cookies have her name all over them. Chocolate pudding mix, chocolate chips, and chopped up chocolate covered marshmallows are right in the batter. They are crispy on the outside and chewy on the inside. The pecans add the perfect crunch and the marshmallows melt into the batter adding additional pockets of chewiness. So good!
Here is what I did:
Ingredients:
1 cup Butter
3/4 cup Brown Sugar
1/2 cup Sugar
2 teaspoons Vanilla
2 eggs
1 3.9 ounce Package Instant Chocolate Pudding Mix
2 1/4 cups Flour
3 tablespoons ground Flax seed
1 teaspoon Baking Soda
1/2 teaspoon Salt
8 ounces Chocolate Chips
1 cup Pecans, chopped
4 – 1 ounce dark chocolate covered marshmallows, chopped
1 cup Large Marshmallows, chopped (or 1 cup mini marshmallows)
Instructions:
Cream together the butter and sugar until well combined. Add in the eggs, pudding mix and vanilla and mix until combined. Mix your dry ingredients (flour, salt, flax seed and baking soda in a small bowl). Once they are combined, add them to the butter and sugars in batches.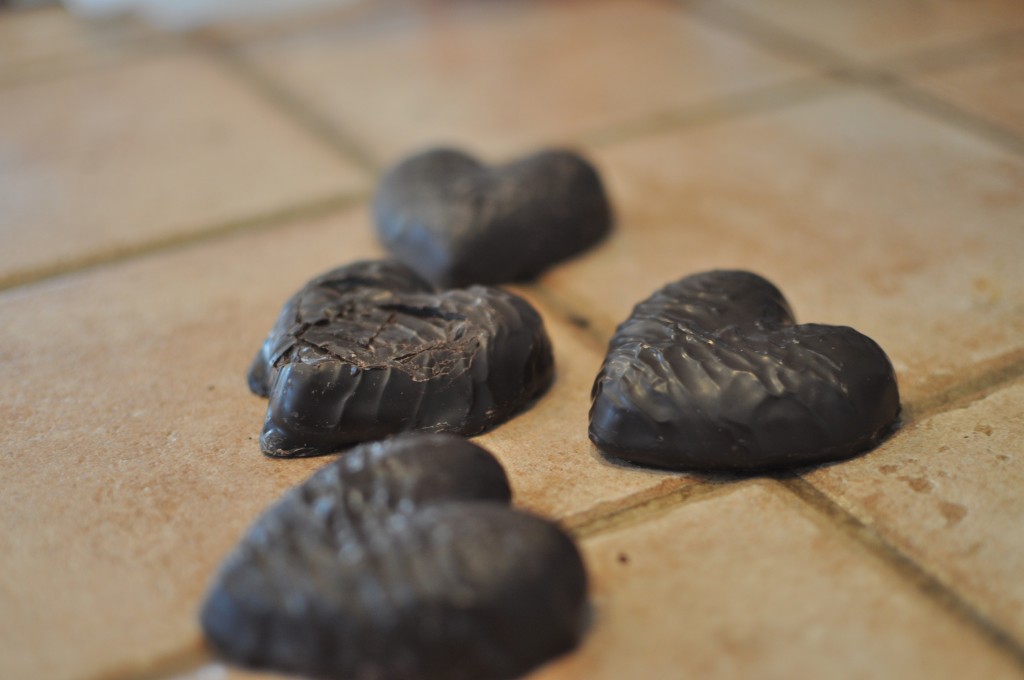 Then, add in the chocolate chips, chocolate covered marshmallows, chocolate chips, and marshmallows.
Bake at 350 degrees for about 12 minutes. Let sit on the pan to settle for a minute or so and then cool them on a cooling rack. Eat and enjoy!
Blessings!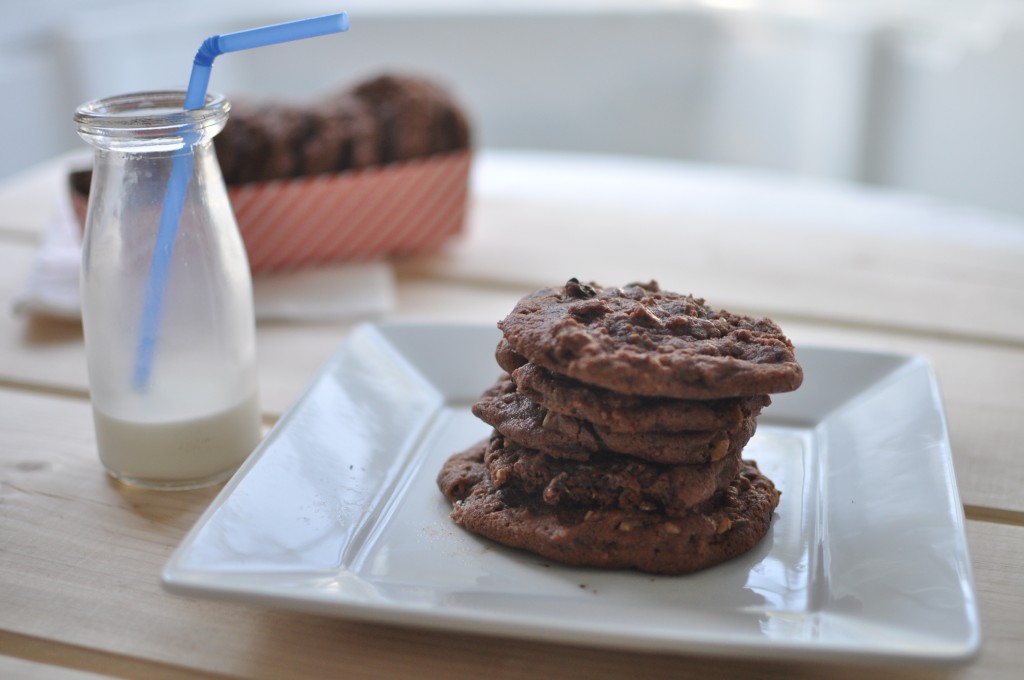 Check out all of these other great recipes made from chocolate pudding and marshmallows!