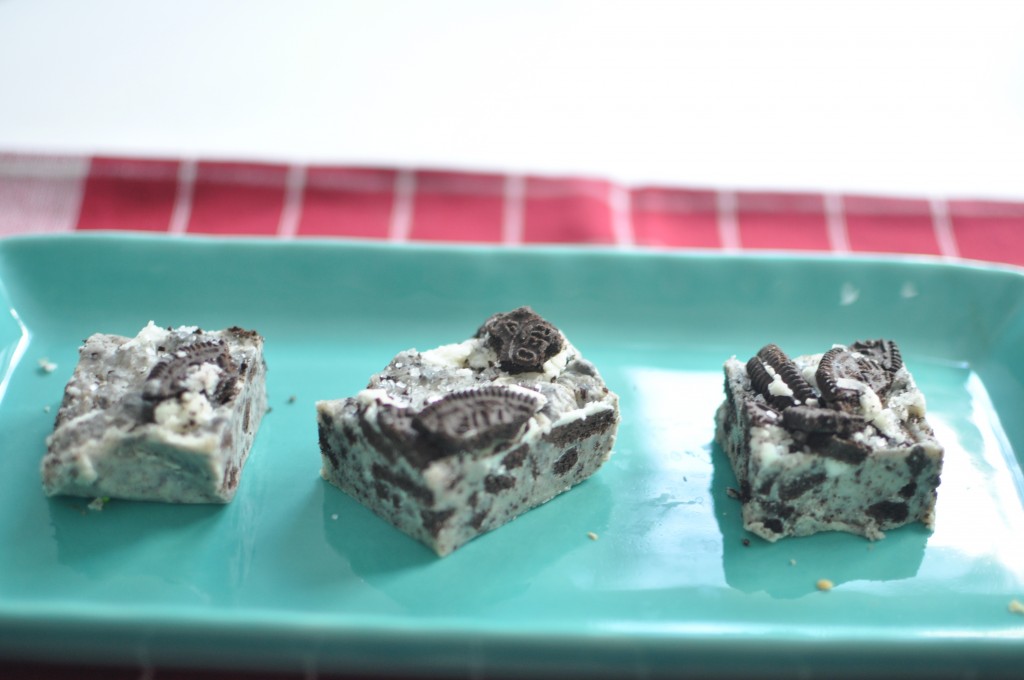 My daughter really likes fudge. My older son really likes cookies and cream. I don't really make fudge, even during the holidays. So, while I was stopping by some blogs that I visit regularly and came upon this Cookies and Cream Fudge recipe at YourHomeBasedMom.com I just had to try it! And, it is SO easy! It has just three ingredients! The chocolate sandwich cookies almost were consumed before making it to the fudge…but thankfully I was able to save them from the hungry ones who spied them on the counter. 🙂
Here are the three little ingredients!
12 ounces of White Chocolate Chips
14 ounces of Sweetened Condensed Milk (I used Trader Joe's Organic)
20 Chocolate Sandwich Cookies, crushed (My daughter chose Double Stuffed!)
Sanding Sugar for decoration
And, the simple instructions.
1. Crush your sandwich cookies (cookies and cream, right!)…we put ours in a plastic bag and rolled it with a rolling pin. Even my two year old could help with this!
2. Put your white chocolate chips and sweetened condensed milk and a pinch of salt on the stove over medium heat and stir until the chips are melted.
3. Remove from the heat and add in the crushed sandwich cookies.
4. Place the fudge in wax paper-lined 8X8 pan and smooth out. Top with a little sanding sugar for sparkle. Allow to chill and set in the refrigerator for a couple of hours…if you can wait that long!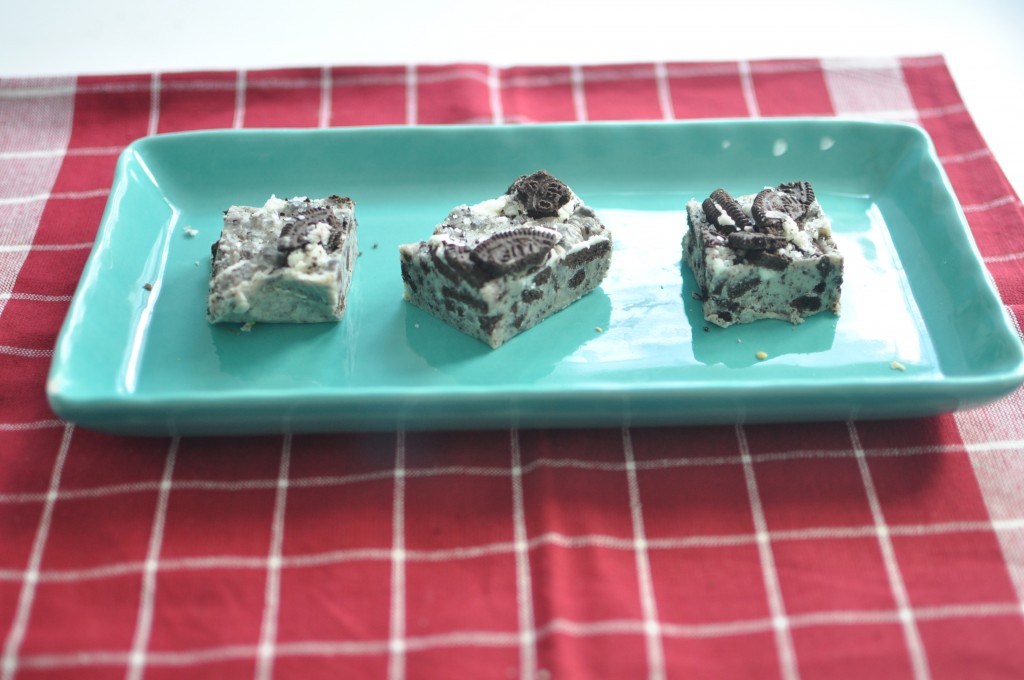 You won't be disappointed…these 3 little ingredients combine to make a smooth and delicious fudge…it is amazing!!!
Blessings!