Sweet Corn and Berry Muffins are a new family favorite in our home! It was time for an afternoon snack and I just wasn't sure what to serve. Since our little one enjoys muffins more than almost any other food, that was what I decided on. Hence, this new recipe was born. It smelled GREAT while baking! I hope you enjoy it as much as we did.
The ricotta and sour cream help to make this corn muffin tender, while the cake flower helps with lightness. And, the jam in the center sweetened the whole thing up. With just a half-cup of added sugar in the whole recipe, this is a definite "make again" in our home.
Whisk the wet ingredients together in a large bowl and set aside.
1/2 cup Whole Milk Ricotta
1/4 cup Sour Cream
1/2 cup Milk
2 Eggs
2 teaspoons Vanilla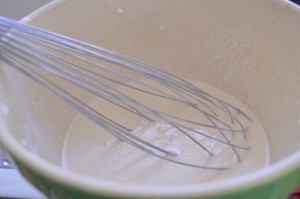 Place dry ingredients into the bowl of your food processor and pulse until combined.
1 1/4 cups Cake Flour
1 1/4 cups Corn Meal
1/2 cup Sugar
1 stick (1/2 cup) Butter, cubed
1/2 teaspoon Salt
1 Tablespoon Baking Powder
2 teaspoon Baking Soda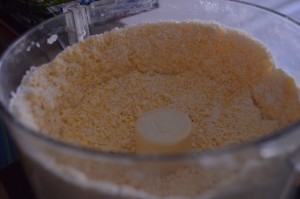 Add the dry ingredients to the wet ingredients and mix gently until combined. Fill 12 lined muffin cups 1/3 of the way and top with berry jam.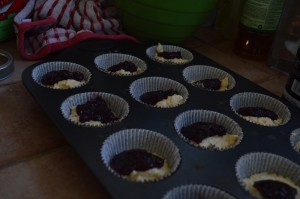 Cover the berry jam with an ice cream scoop full of batter a little over the top of the muffin cup.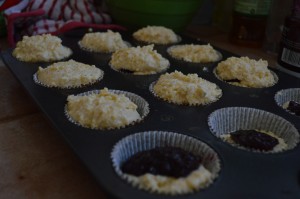 Bake at 350 degrees for 18 – 20 minutes or until top hold its shape when pressed lightly. Remove from the oven and enjoy!
Hope you enjoy this hearty and sweet treat! Blessings!