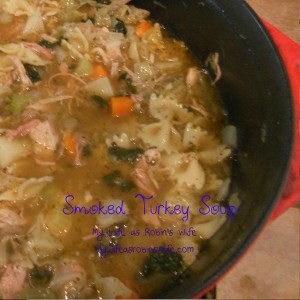 I have mentioned my husband's Smoked Turkey several times…and where there is smoked turkey, there is also Smoked Turkey Soup. After I carved the turkey and we had the meat all set out for our New Year's Eve Sandwich Station, I placed the bones in the freezer for safe keeping until I was ready to make soup. Today was the day…so, I started the soup this morning when I woke up and by noon, my husband was able to come home and enjoy lunch with all of us. There is still plenty for another meal as well.
I change up my soup recipes based upon what veggies I have on hand. With a fresh farm box having arrived this morning I had fresh carrots and kale so those made the list.
Here are today's ingredients: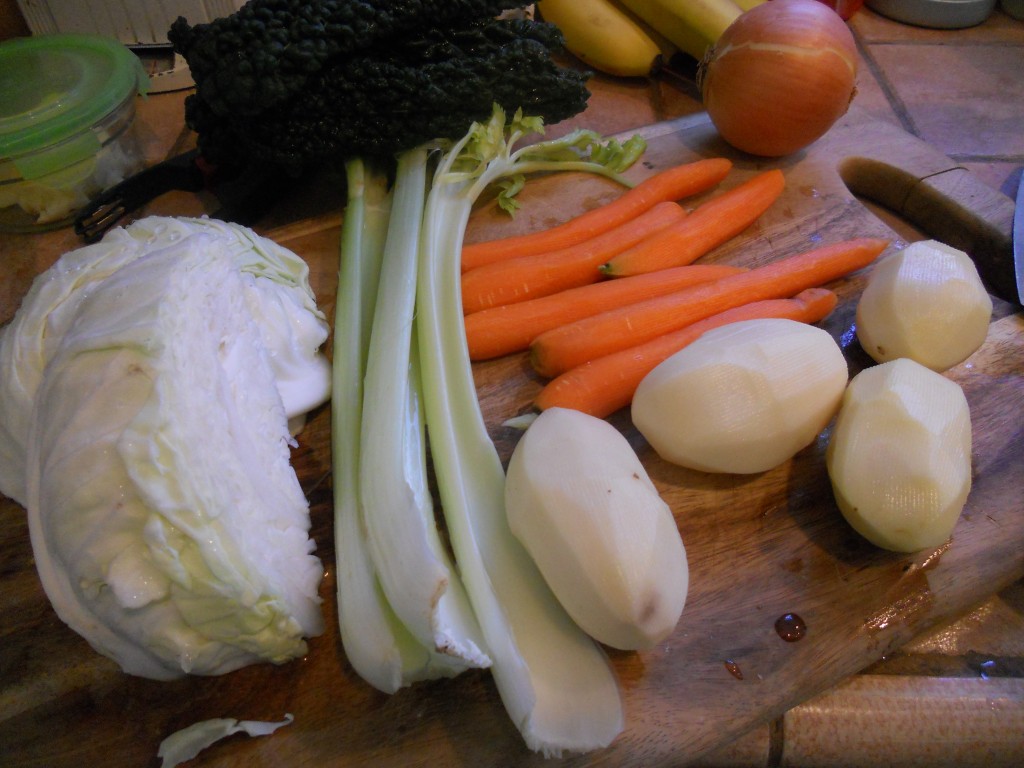 Smoked Turkey Bones
4 Potatoes, peeled and cubed
6 Carrots, peeled and sliced
3/4 large Cabbage, chopped
3 stalks of Celery, chopped
1/4 cup Parsley, minced
2 cups Dino Kale, chopped
1 cup Bow Tie Pasta
Salt
Pepper
1 T Poultry Seasoning
Instructions:
Cook the turkey bones for 2-4 hours. Strain the broth from the bones/turkey. Remove remaining turkey and set aside to include in soup.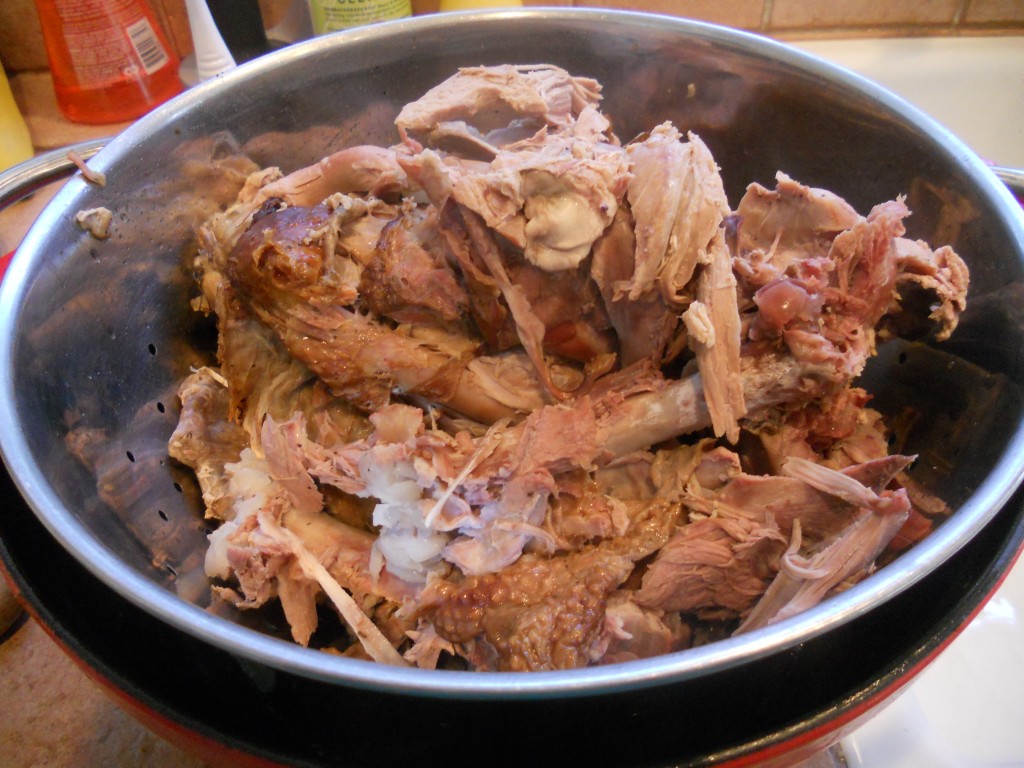 Prepare your veggies according to the ingredients list and place them in the broth. Bring the broth to a slow boil.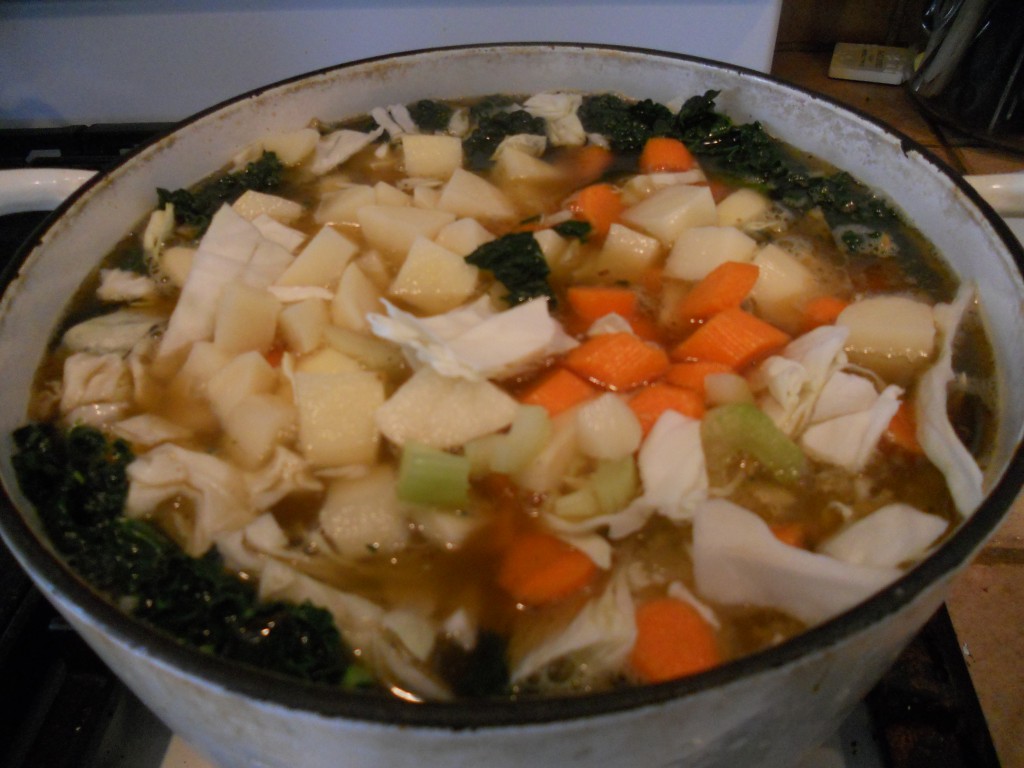 Add in your seasoning and your bow tie pasta. I also switched pots because the white one was a bit too small.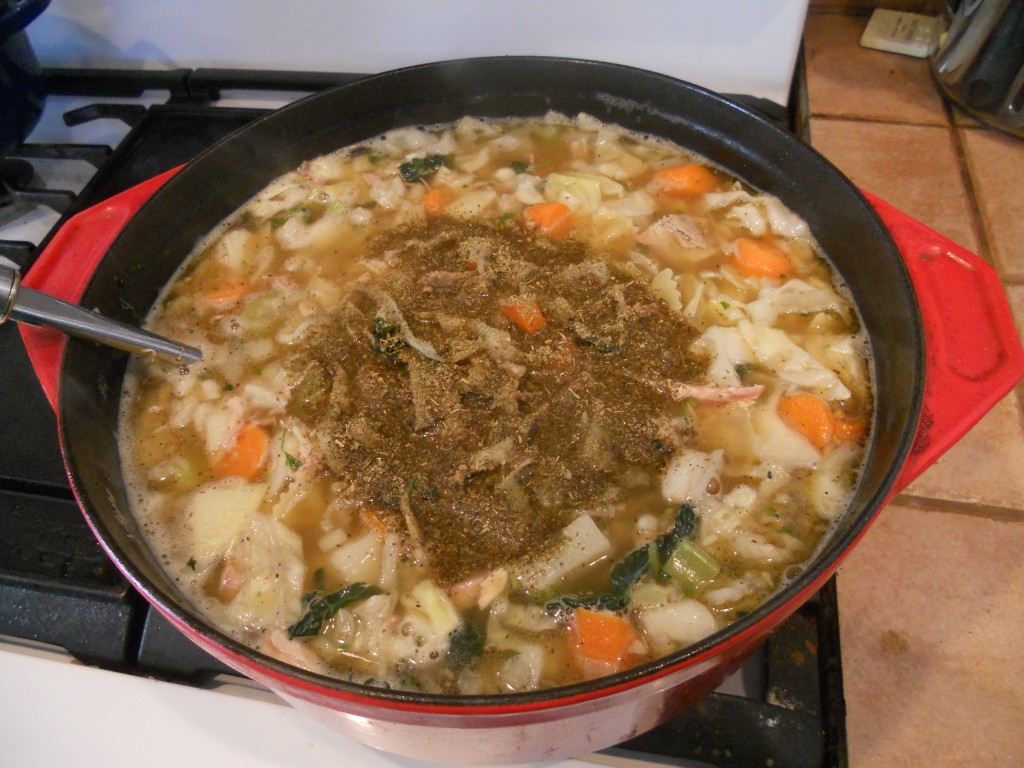 Your noodles and your veggies should both be tender in 10-12 minutes. Add the turkey back into the soup and enjoy! 🙂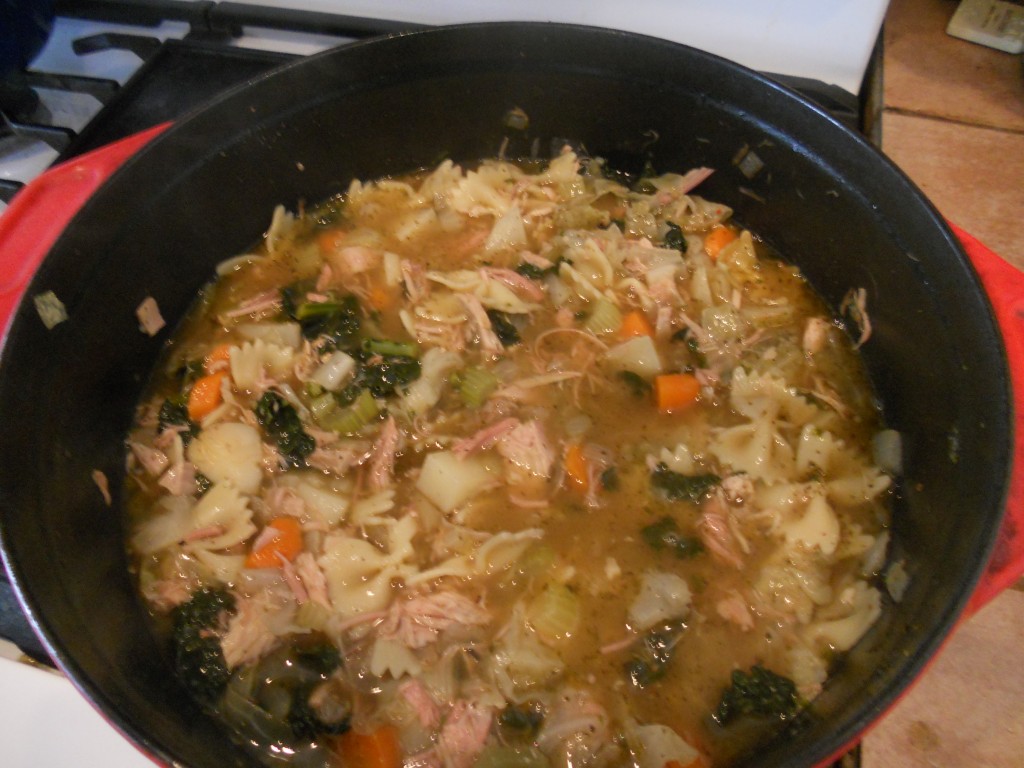 Blessings!