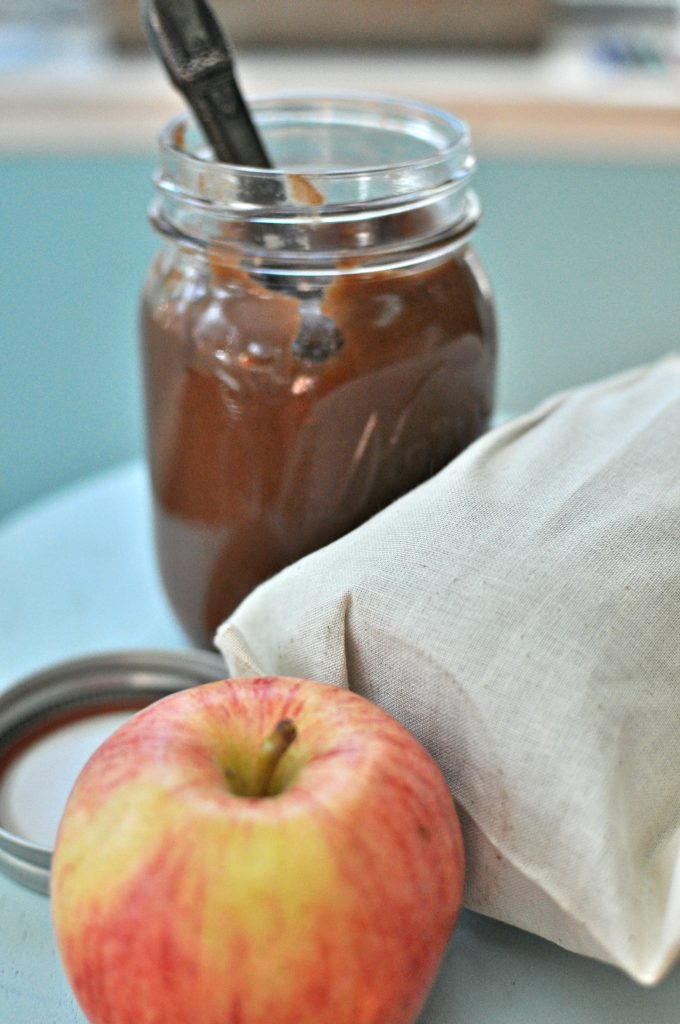 A sweet friend of mine gifted me with a special experience this past month.  She was unable to take her place at a handmade gift exchange with ladies from our county.  It was such a blessing!
I did panic a bit as I thought through what I would hand make for 19 ladies in less than a week.  And, these were all ladies I had never met before.  After thinking through different options, I landed on Slow Cooker Apple Butter.  We live near an abundance of local apples so I went shopping and got started!
I made 19 pints of Slow Cooker Apple Butter throughout the week and water bath canned them, packaged them up and had the joy of giving them to 19 lovely ladies!
In return, I received some of the most beautiful gifts…there was a handmade blanket, ingredients for a mincemeat pie, a bath bomb, jiggly soap, seeds, a mug cozy and so many other amazing handmade gifts.  And, the hostess made the most amazing lunch! She shared her gift of cooking with us all and we were SO blessed! What a fun tradition this group has!  I hope to join them again next year…this time with my friend!
Here is my recipe:
Slow Cooker Apple Butter
This Slow Cooker Apple Butter is full of rich spicy apple taste that can be spread on just about anything!  Serve it on toast, or ice cream, or even as a punch of flavor to your favorite pork or chicken dish.
Ingredients
6 lbs Fuji or Braeburn apples, quartered with peels on
1 tablespoon cinnamon
1 teaspoon ginger
1/2 teaspoon cloves
1/3 cup coconut sugar
2 tablespoons butter
Instructions
Place all ingredients, except the butter into the slow cooker.
Cook on low for 3 hours and process with an immersion blender until smooth.  You could eat it right now as a spiced applesauce and it would be delicious!  But…patience pays off as the apple butter is amazing!
Scrape the apple sauce down off the sides of the slow cooker and return it to low speed for another 5 hours, or until it reduces by around half.
Stir in butter and place in jars.  Store in your refrigerator or you can water bath can the Slow Cooker Apple Butter.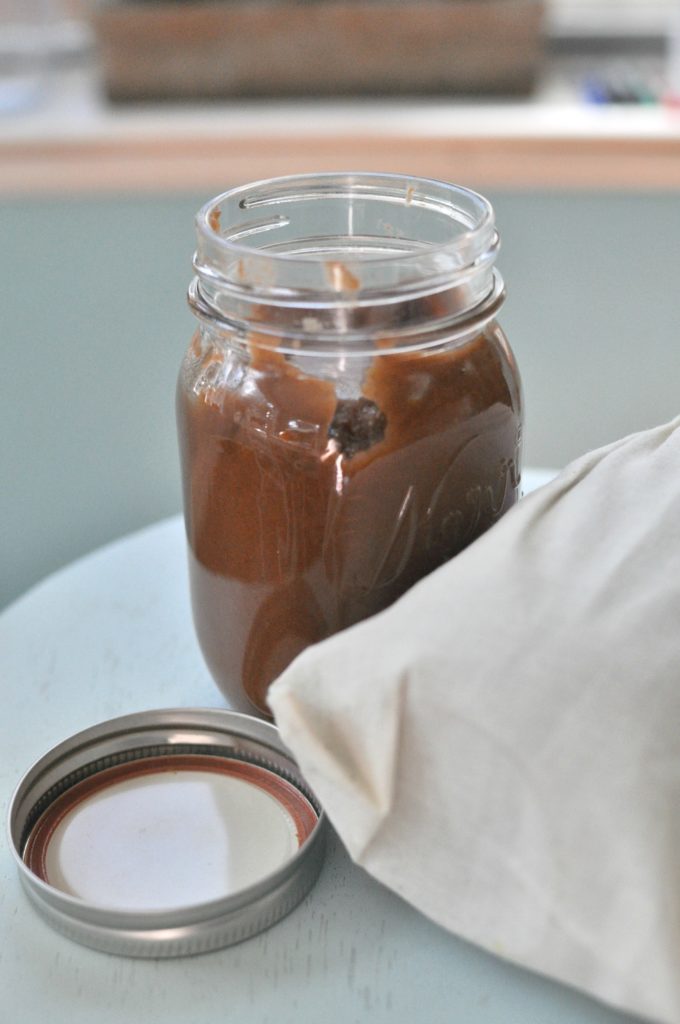 I totally encourage you to host a hand made gift exchange. And…if you are looking for a gift to bring, this Slow Cooker Apple Butter will be well received!
Blessings,