I made this meal on Monday and since it was Monday night, it was the day I try to use many of the leftover veggies from the delivery from the prior week. This time I had remaining shallots, and spinach and some tomatoes I purchased at the store. With Shrimp in the freezer, I had all the makings of a wonderful pasta or rice dish. Since I also had some cooked rice, I went with a rice dish. This dish was very flavorful and even though the rice was precooked, it still soaked up the liquids and became rich and creamy.
Ingredients:
1 bunch Spinach
2 cups Grape Tomatoes, Quartered
2 cups Rice, cooked
1/2 lb Shrimp, peeled and de-veined and halved
1 tablespoon, Olive Oil
2 large Shallots
4 cloves Garlic
Salt
Pepper
3/4 cup White Wine
1 1/2 cups Water
1 cup Parmasean Cheese
1/4 cup Half and Half
Instructions:
Saute your shallots and garlic in olive oil.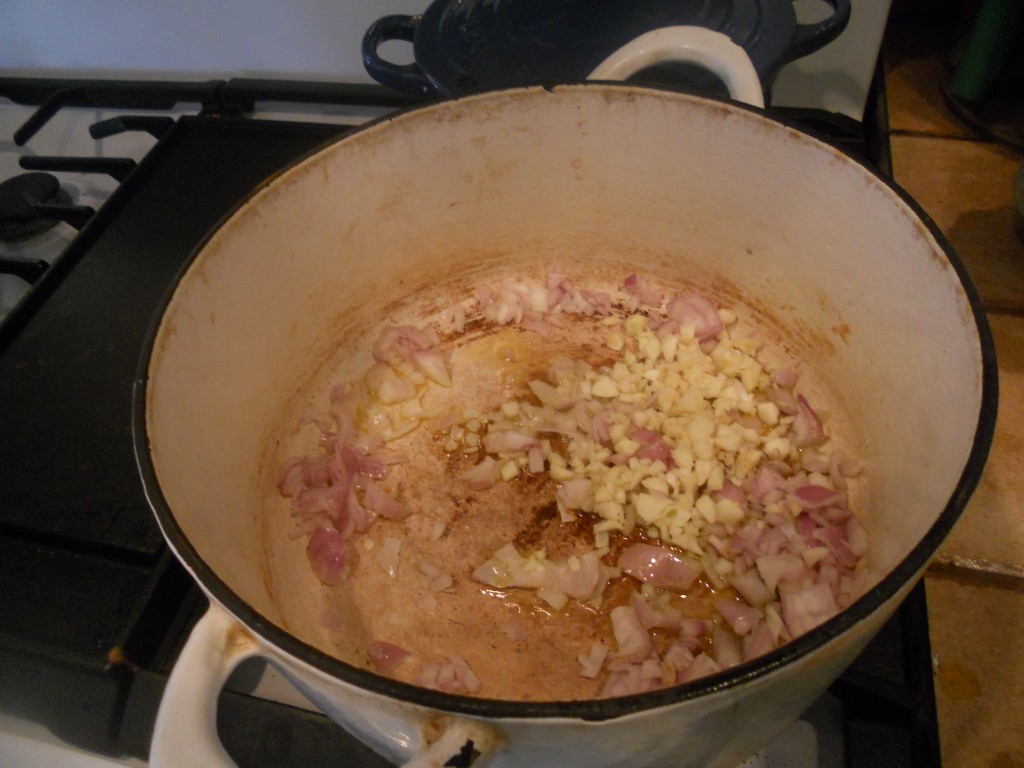 Add your grape tomatoes.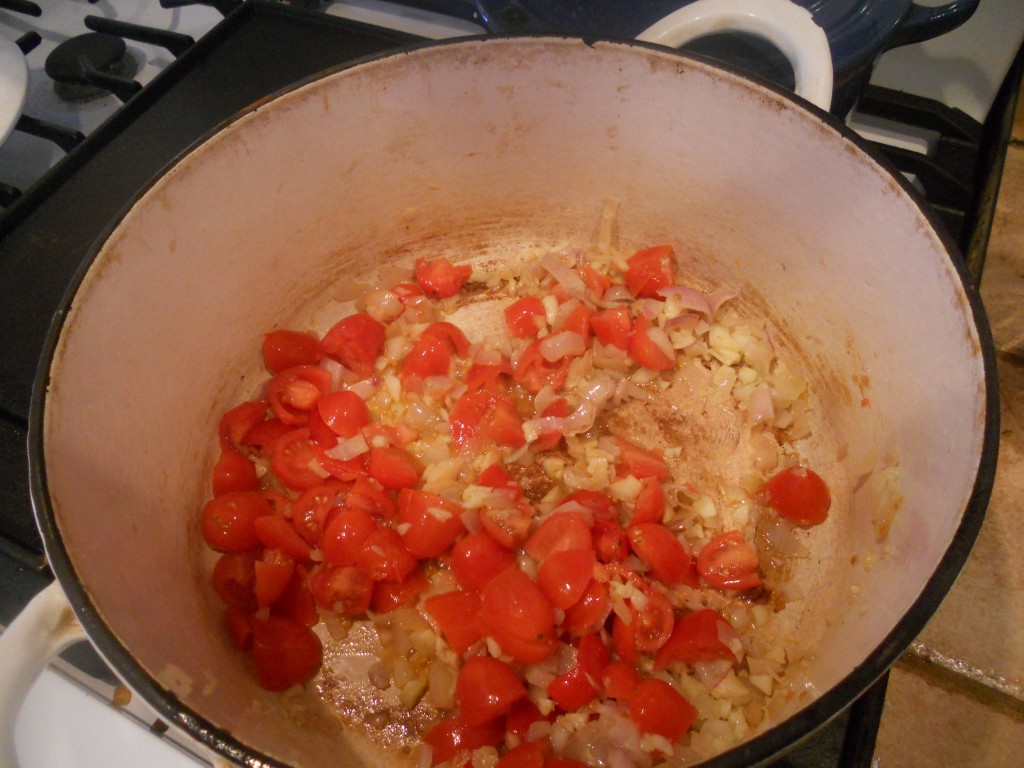 Add the spinach.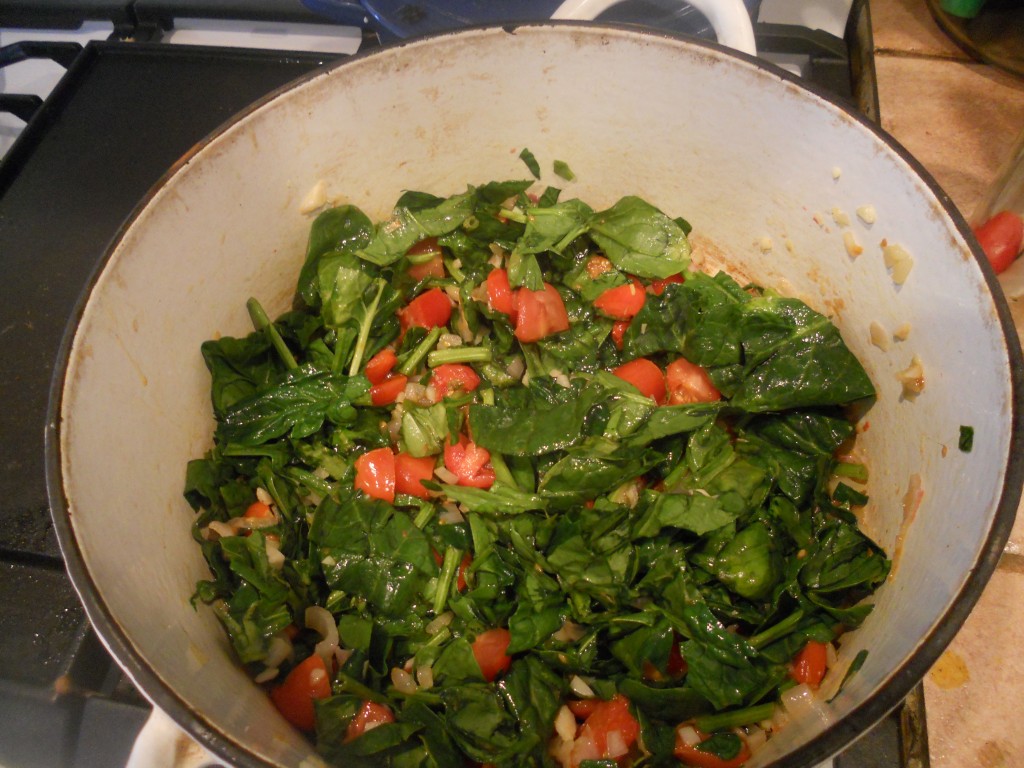 Then, add the rice.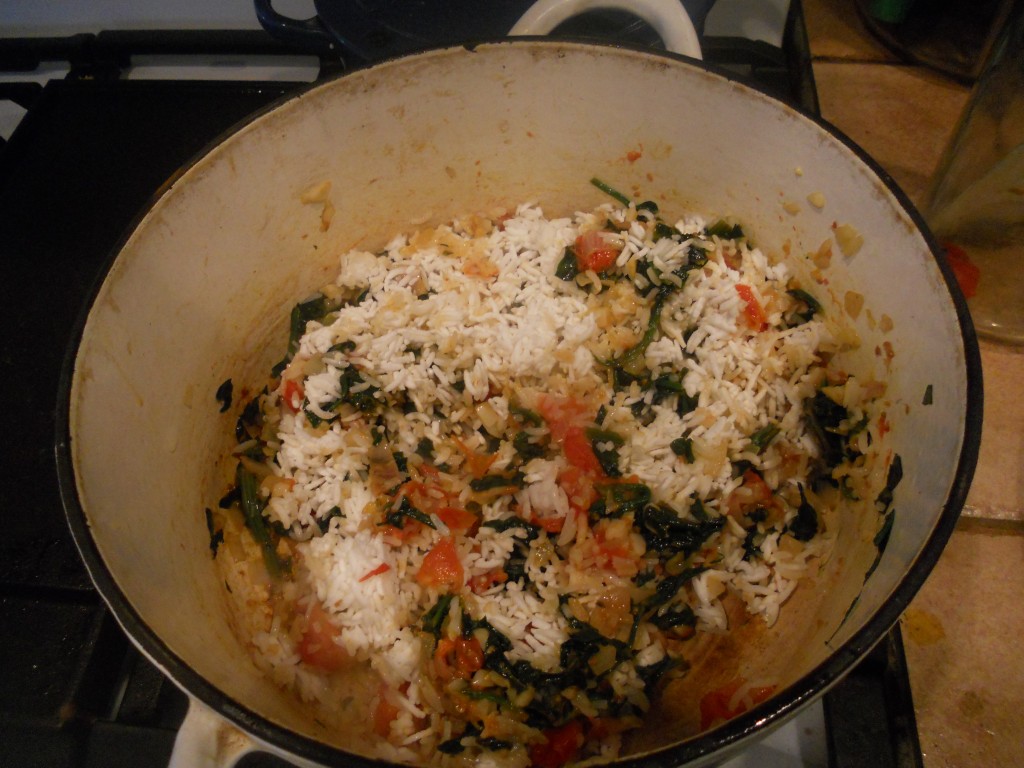 Now, it is time for the white wine. Add it in and cook on low until it is soaked up by the rice.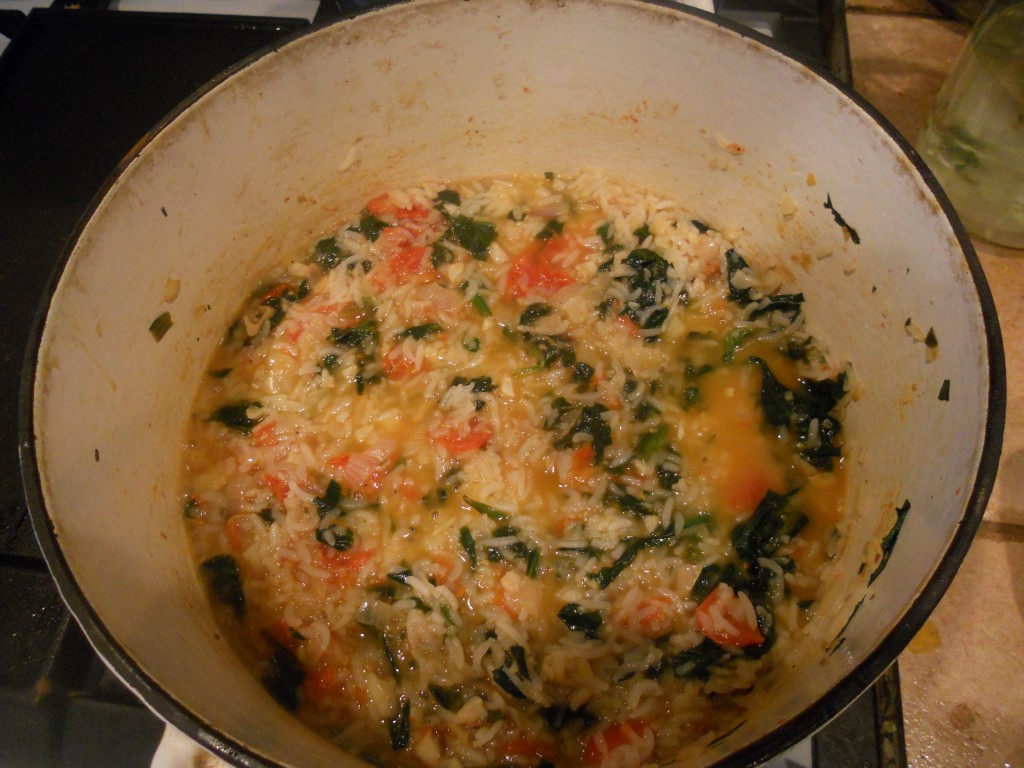 Then, add in a cup of hot water and let that soak up. Then add in your Parmasean cheese and stir. Afterward, add your shrimp and half-and-half and stir. The shrimp will cook rapidly and is done when pink.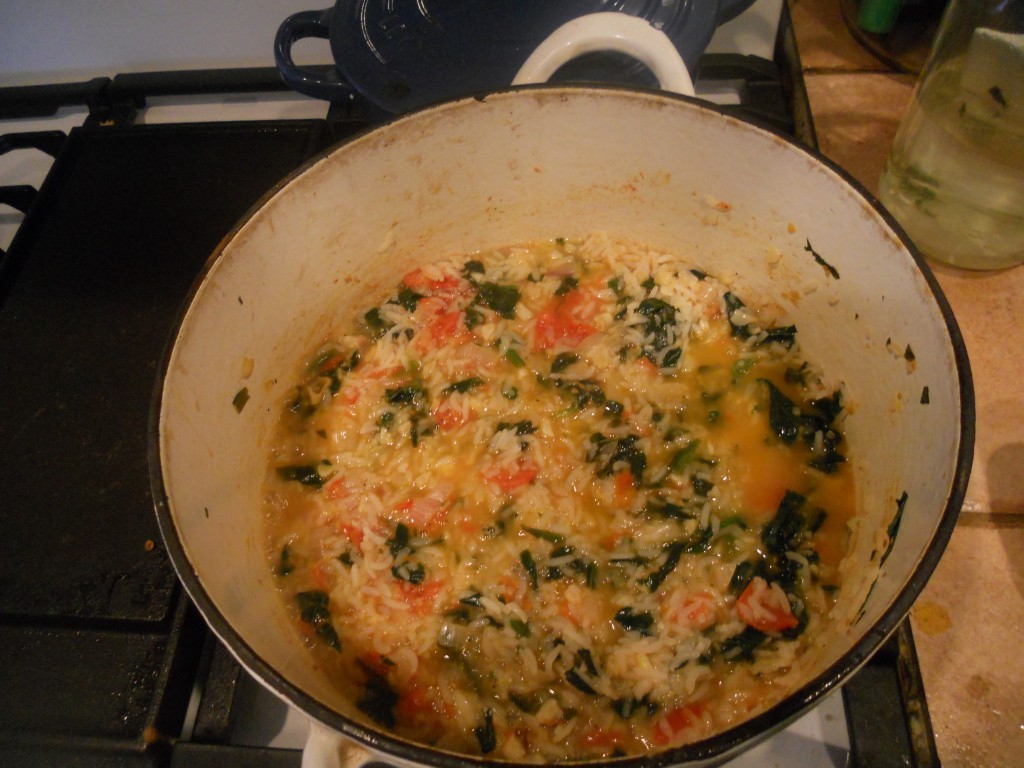 I am realizing that I didn't take a good finishing photo…we just dug right in. Even though the photos don't totally compel you to make this dish, I suggest that you try it. We really enjoyed it!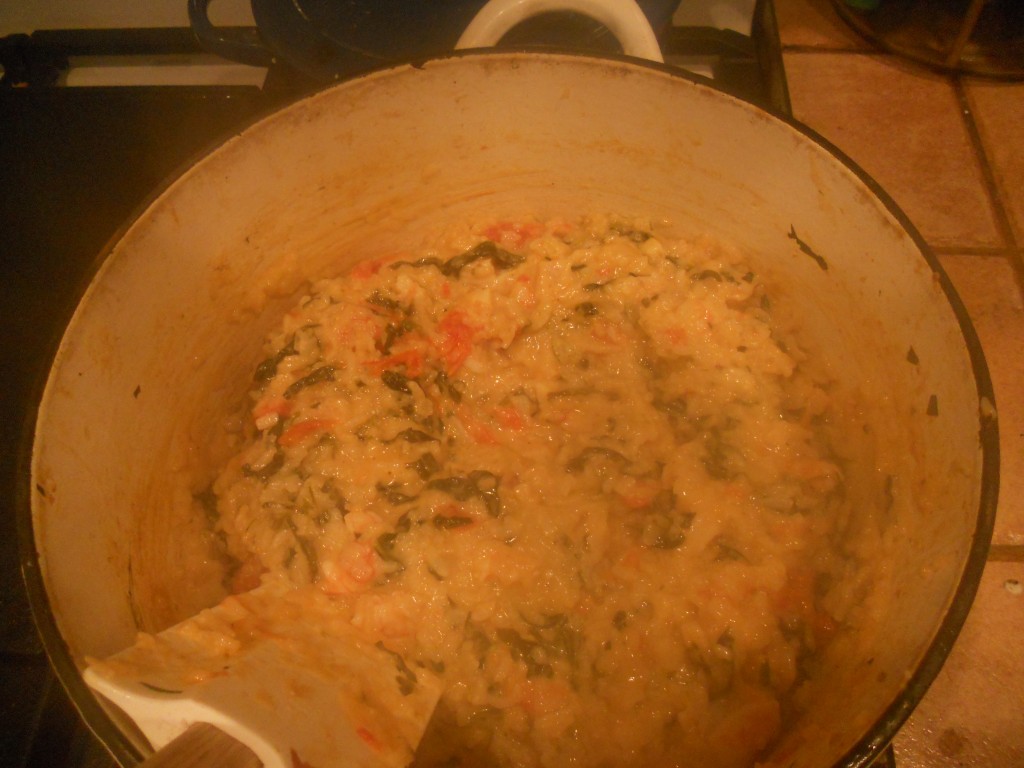 Blessings!