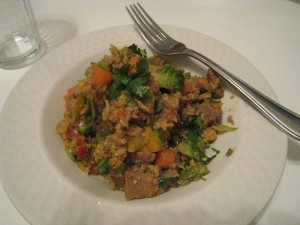 Tonight my goal was to use the leftover pork chops. I don't like to reheat them because they tend to dry out. So, this Fried Rice was the perfect vehicle to use them in an all new way. It doesn't hurt that there are 5 full cups of veggies in this meal as well. This meal would serve 6 if served with a salad or something else on the side. If your rice is cooked ahead, and your veggies pre-prepped, the prep time is really only about 20 minutes. It was a hit with our family…especially because they couldn't see the Brussel Sprouts. 🙂
Ingredients:
4 slices Bacon, chopped
1 whole Red Onion, chopped
1 cup Mixed Color Bell Peppers
1 cup Snap Peas, chopped
1 cup Brussel Sprouts, chopped
1 cup Carrots, sliced
1 1/2 cups Pork Chops, chopped
1 pinch Red Pepper Flakes
1 pinch Cardamom
1 teaspoon Granulated Garlic
2 teaspoons Ginger
1/4 cup White Wine
1/4 cup Soy Sauce
2 tablespoons Sesame Oil
3 Eggs, beaten
1/2 cup Cilantro
Instructions:
This tasty fried rice begins with bacon…but just a few slices. Cook until about halfway done.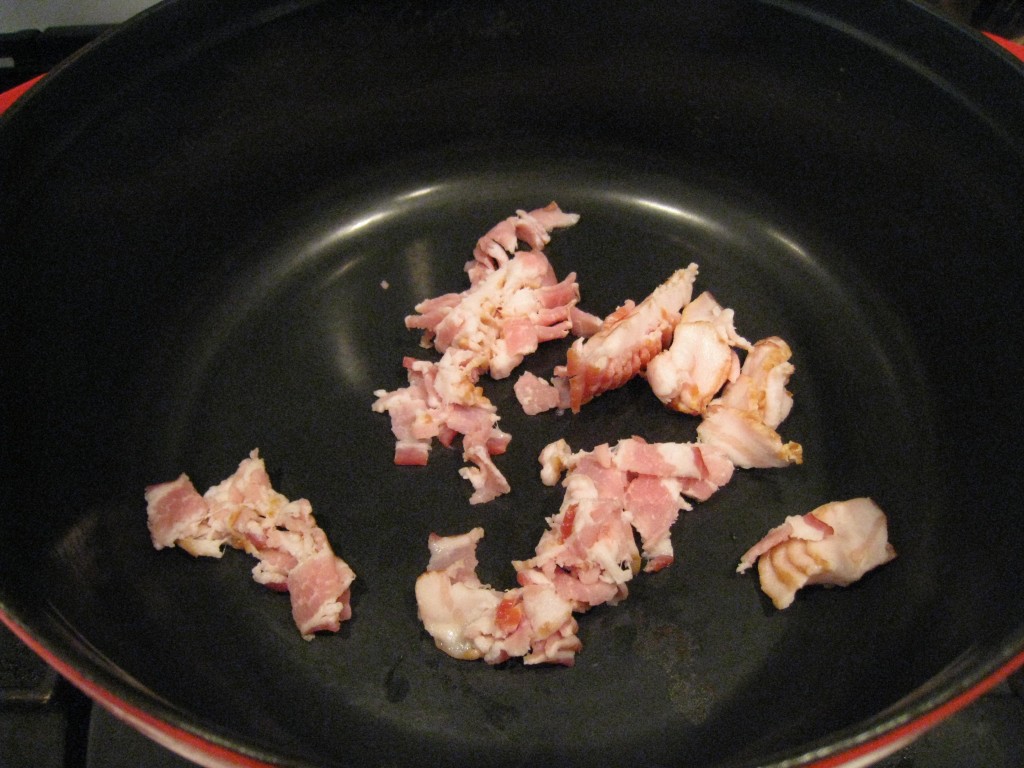 To the bacon add 1 large onion, chopped and cook until the onion begins to soften and the bacon is near done.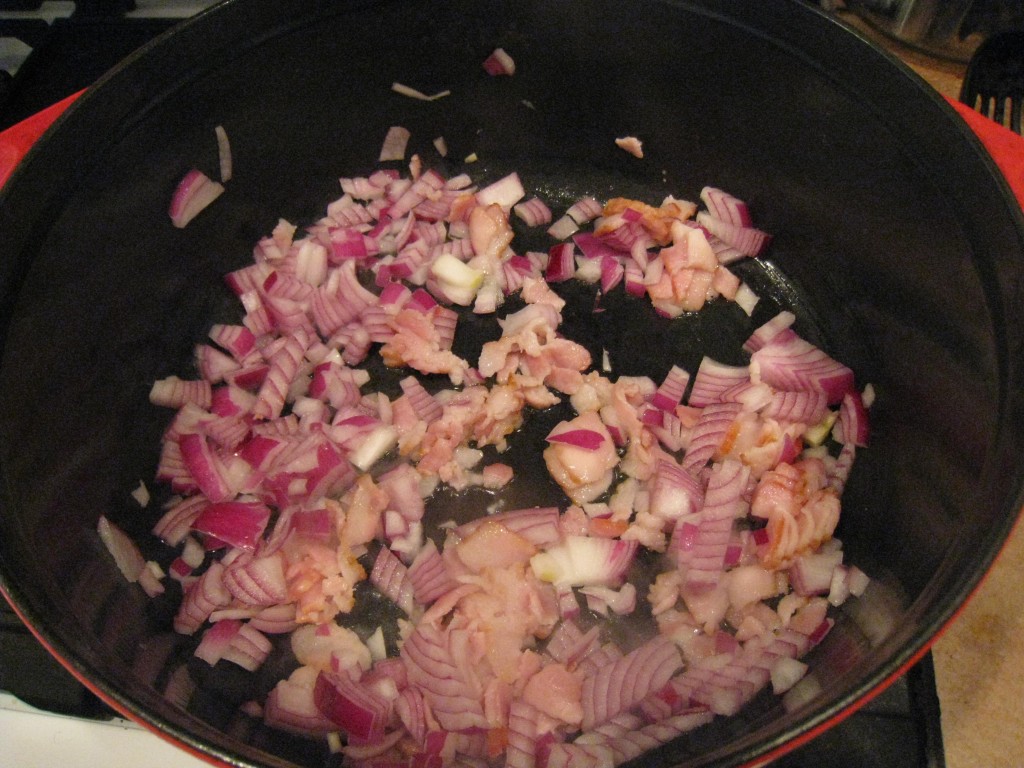 Then add the veggies and 1 1/2 cups of chopped cooked pork chops (left over from another meal).
Cook for 5-8 minutes. Add in 2 cups of cooked rice and stir gently until rice is combined. Add in two beaten eggs and continue to stir gently. Add in your soy sauce, sesame oil and chopped cilantro and stir again and then serve.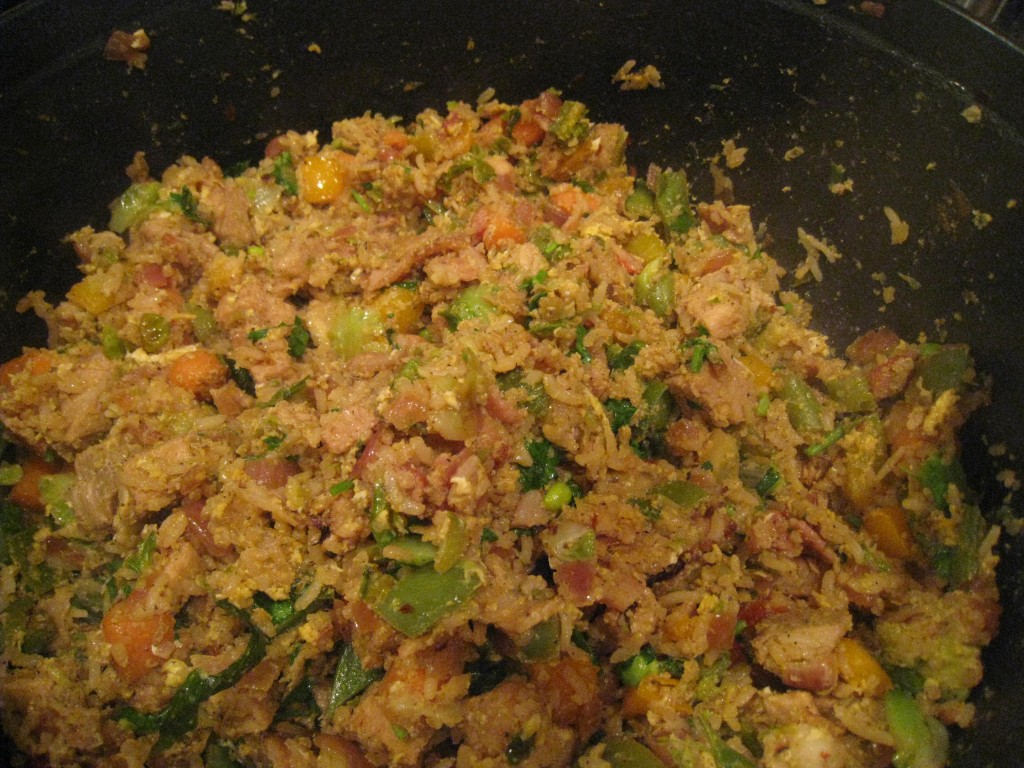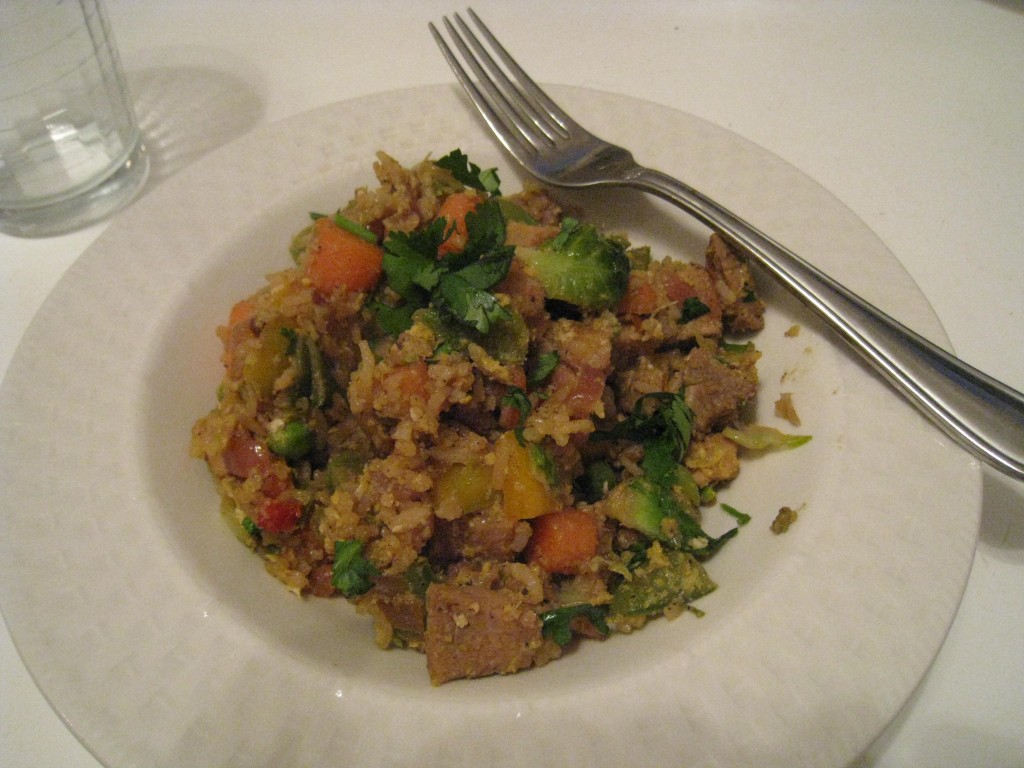 Blessings!