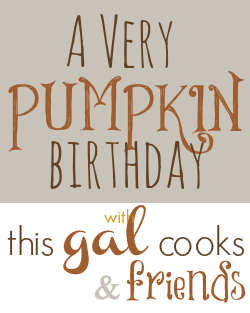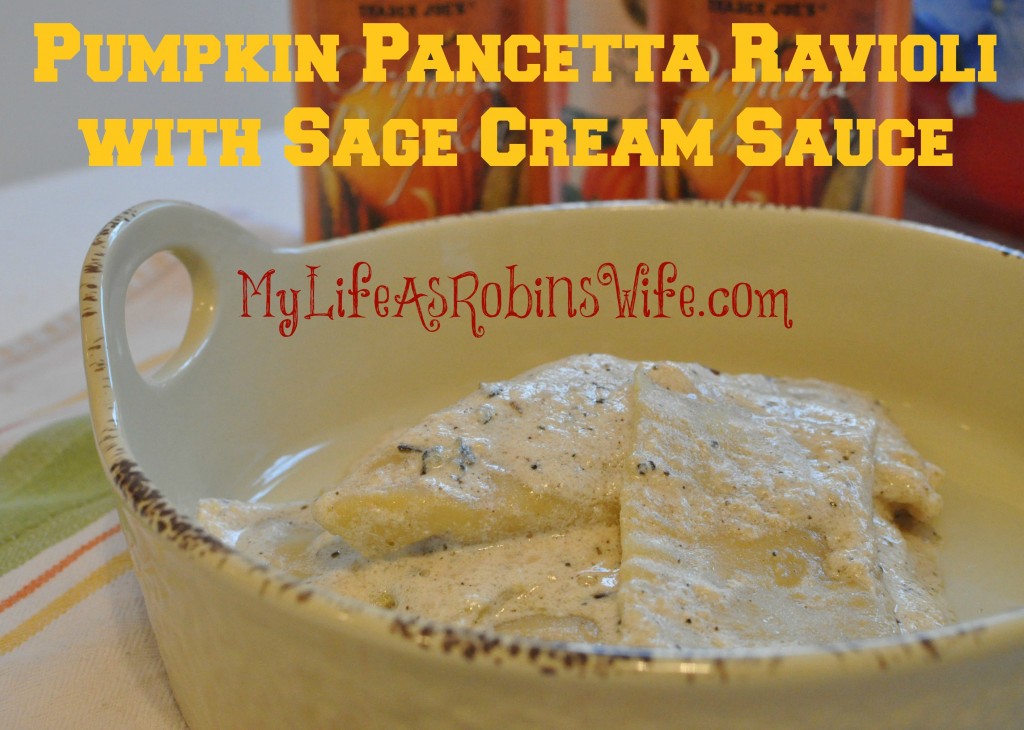 It is time for Pumpkin Pancetta Ravioli in honor of my bloggy friend Julie!
Happy Birthday to You! Happy Birthday to You! Happy Birthday Dear Julie! Happy Birthday to You!!!
Today, I am thrilled to be celebrating Julie's (from ThisGalCooks.com) birthday! Since we can't be together due to proximity, a great group of food bloggers are joining in to create a "virtual" birthday for our fellow blogger! So, today, I am bringing my Pumpkin Pancetta Ravioli with Sage Cream Sauce to the celebration!
Give this "welcome to fall" recipe a try…I am sure you won't be disappointed!
Pumpkin Pancetta Ravioli
2 ounces Pancetta – Cooked
7.5 ounces Pumpkin
4 ounces Mascarpone
1/4 cup Parmesan Cheese
4 ounces cubed Mozzarella Cheese
1 egg yolk
1 small Pinch of Cinnamon
1/2 teaspoon Dried Sage
2 7 ounce Packages Fresh Lasagna Noodles
1 squeeze of Lemon Juice
1/2 teaspoon Salt
1 teaspoon Fresh Ground Pepper
1 Egg, beaten (for egg wash)
Place pancetta, pumpkin, mascarpone, parmesan cheese, mozzarella, eggs, cinnamon, sage, Lemon, Salt, and Pepper in your food processor and pulse until creamy and well combined.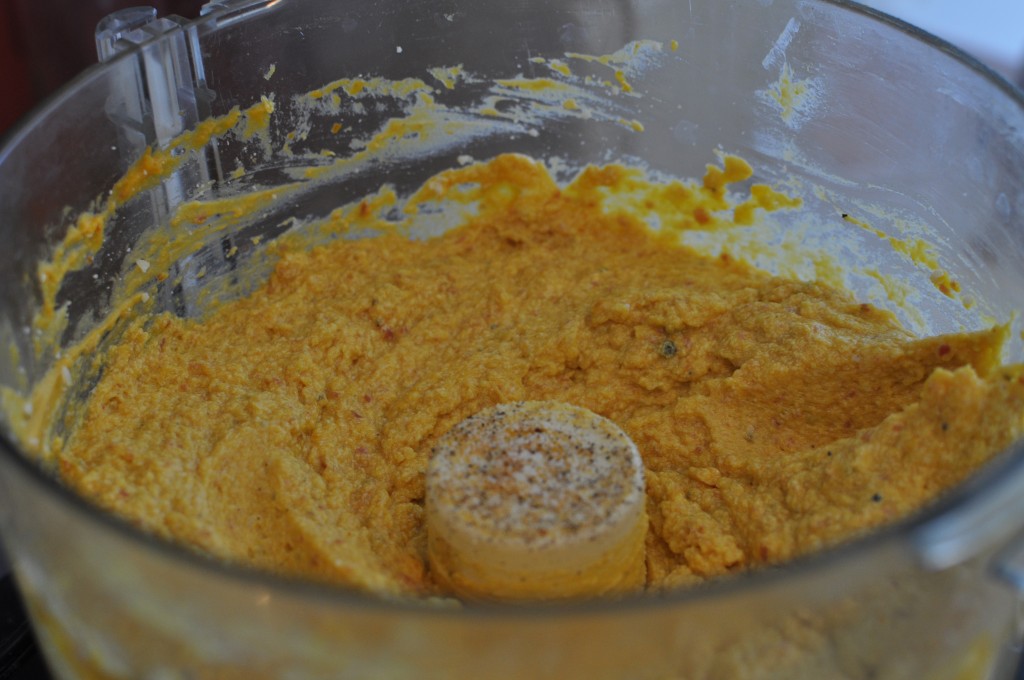 Lay your pasta sheet on a baking sheet and brush edges with beaten egg. Place three small spoons of pumpkin filling on half a strip of pasta.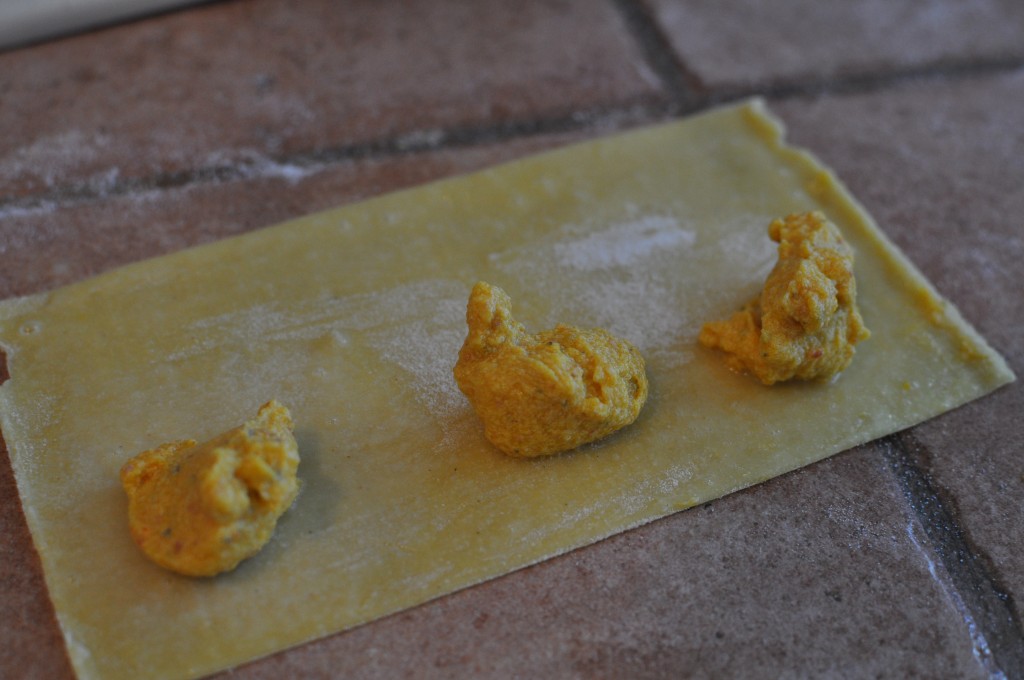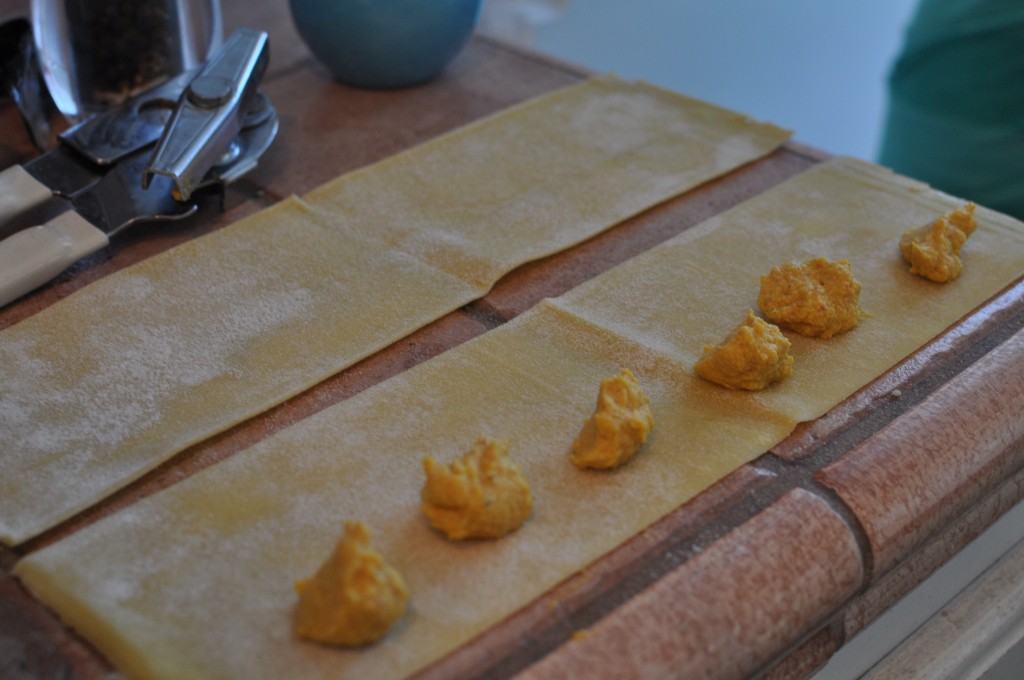 Fold sheet in half and press together with a fork. Cut pasta between mounds of pumpkin and crimp the open side.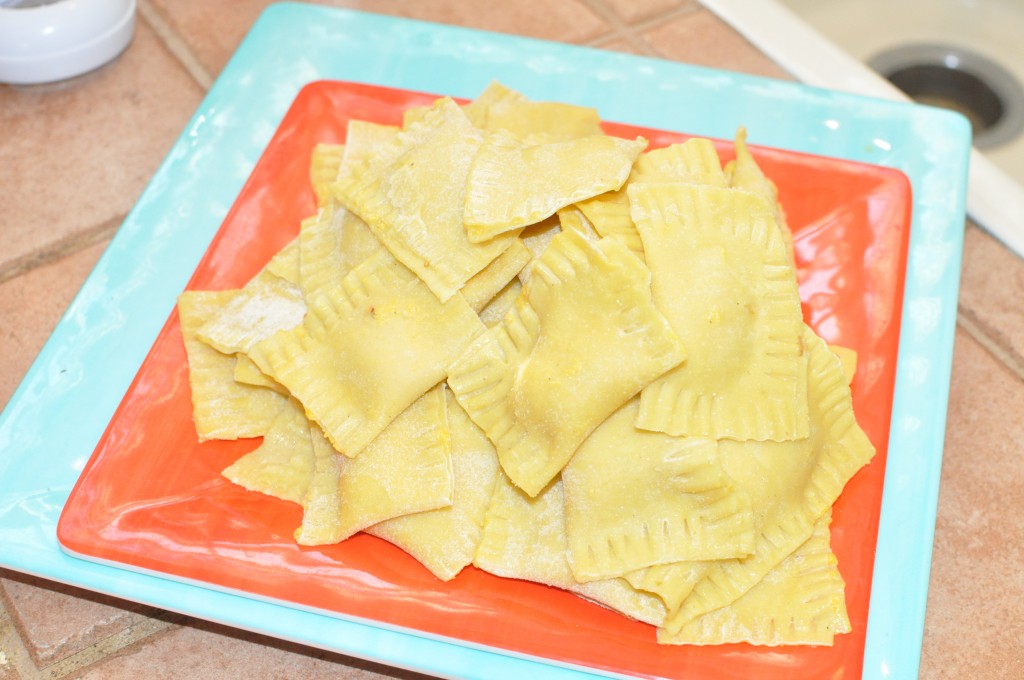 Place in rapidly boiling water until ravioli float to the top and are tender, about 3-4 minutes. Place directly into your sage cream sauce. Toss until well coated and serve.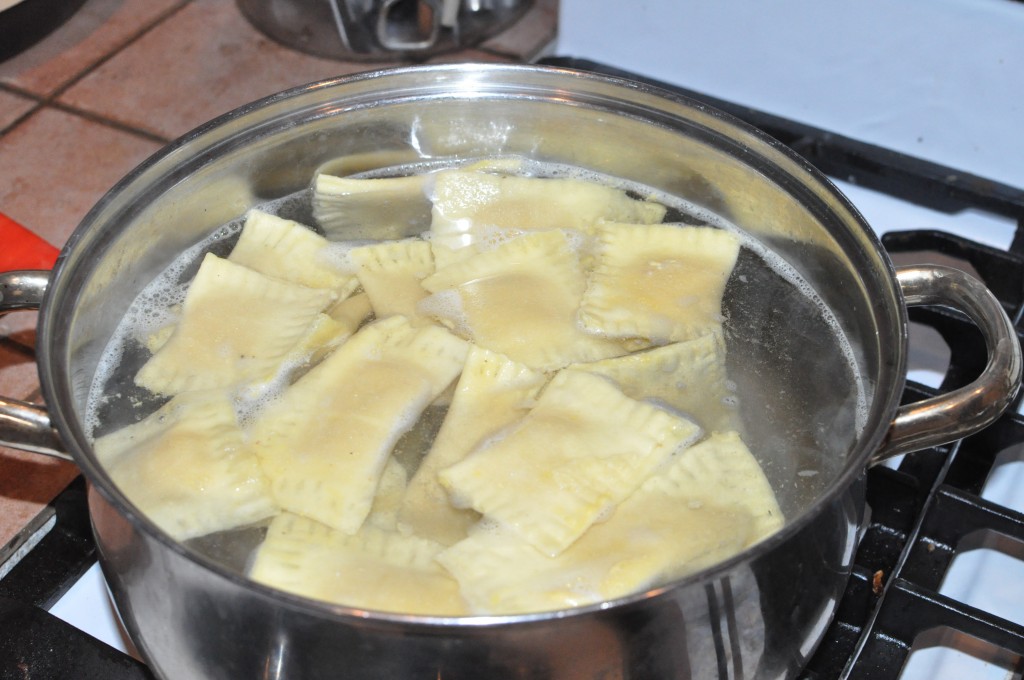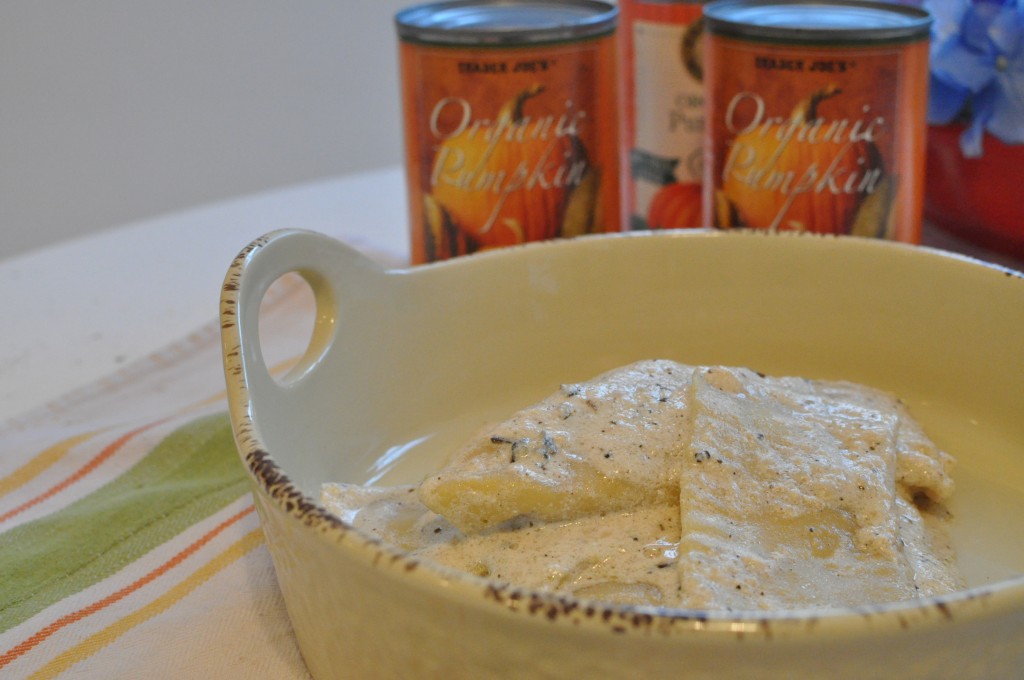 ******
Sage Cream Sauce
2 cups Half and Half
2 tablespoons Butter
Drippings from cooking Pancetta
1 tablespoon Dried Sage
1 Pinch Cinnamon
Salt
Pepper
2/3 cup Parmesan Cheese
Place butter in the pancetta drippings and melt on low. Add in the half and half, sage, cinnamon, salt, pepper and parmesan cheese. Simmer on low until the sauce begins to thicken. Add in ravioli.
Try them! I am sure this recipe will usher in the fall season for you, just like it did for my family! Check out these other delicious pumpkin party treats all made in honor of our bloggy friend Julie! I can't wait to try them!!!