Ok, maybe I am the last to know…but, I discovered that you can PAINT a linoleum floor! Do you know what this meant to me?? I could finally do something about my "not so nice" kitchen floor. I have tried to ignore it…so much so, that I couldn't even describe it to my mom over the phone. 🙂
So, instead of describing it here…here is the before photo: (some of my photos are sideways…I lost the editing war, but didn't want to put the post off any longer.) 🙂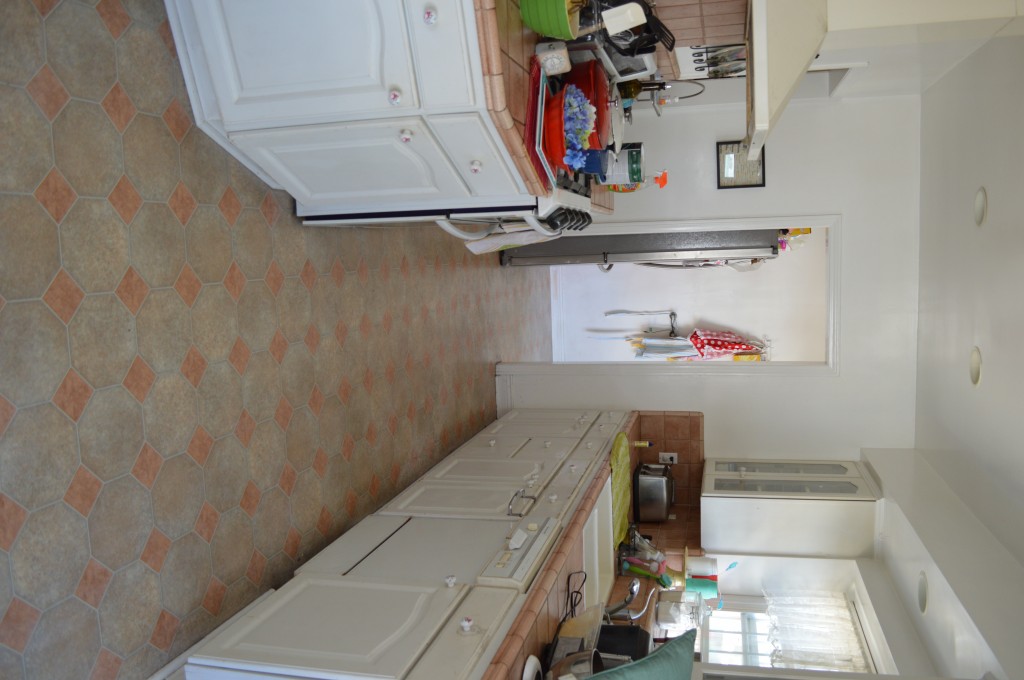 See what I mean…even though it didn't stand out as the most disturbing floor ever, it did drag down the look of our kitchen. I am amazed at the difference after painting it! It is all refreshed and fits the style of the rest of our home much better. I even like the tile on the counters more after the paint job.
It does take some time…first sanding, then priming, and then painting and then the second coat, but it is SO worth it!
My daughter and I undertook this task on a Saturday when my husband was out-of-town with our almost two-year old. And, our littlest was visiting his aunt for the day. We had the perfect time to work hard without the risk of sweet little feet pitter pattering on the wet paint. 🙂
We used Behr Premium Porch and Patio Paint and a good primer and 220 grade sand paper. Here is what it looked like all primed: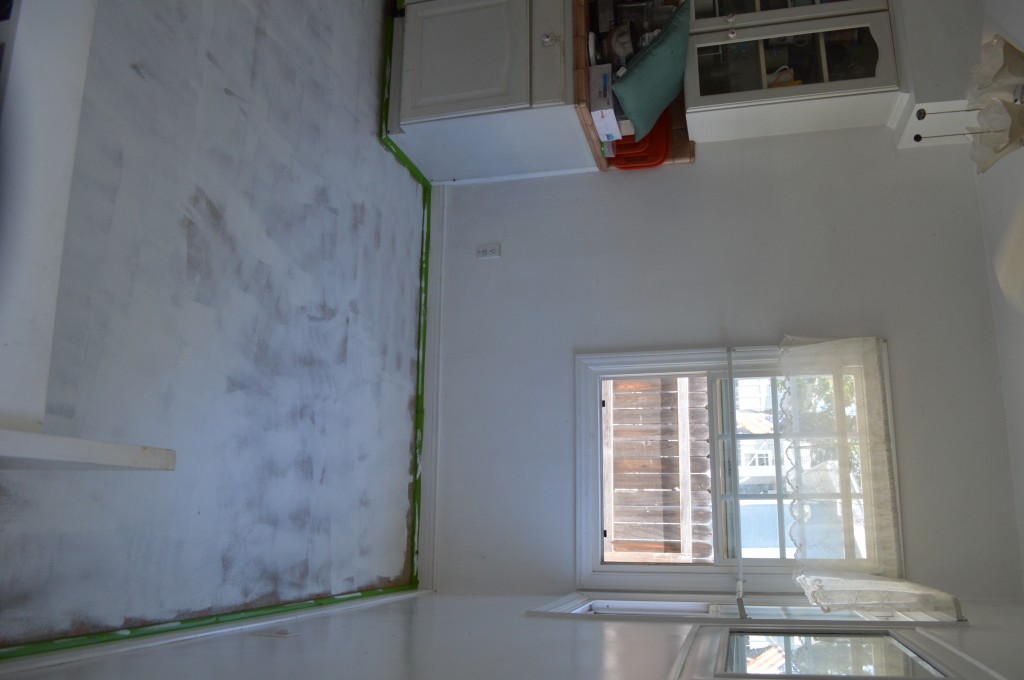 And, now, the finished product: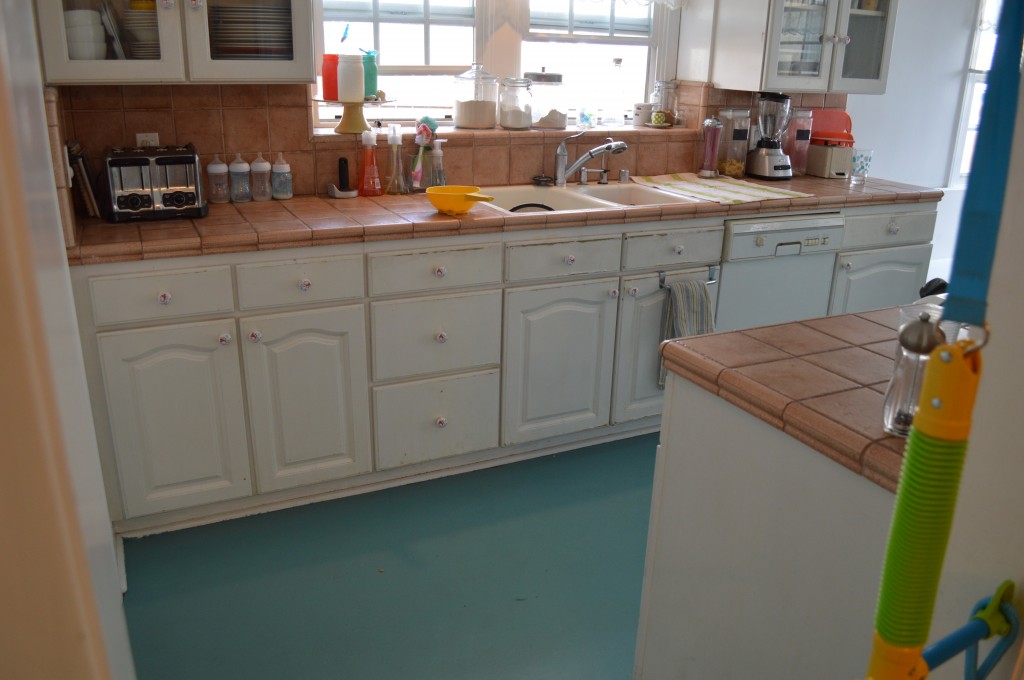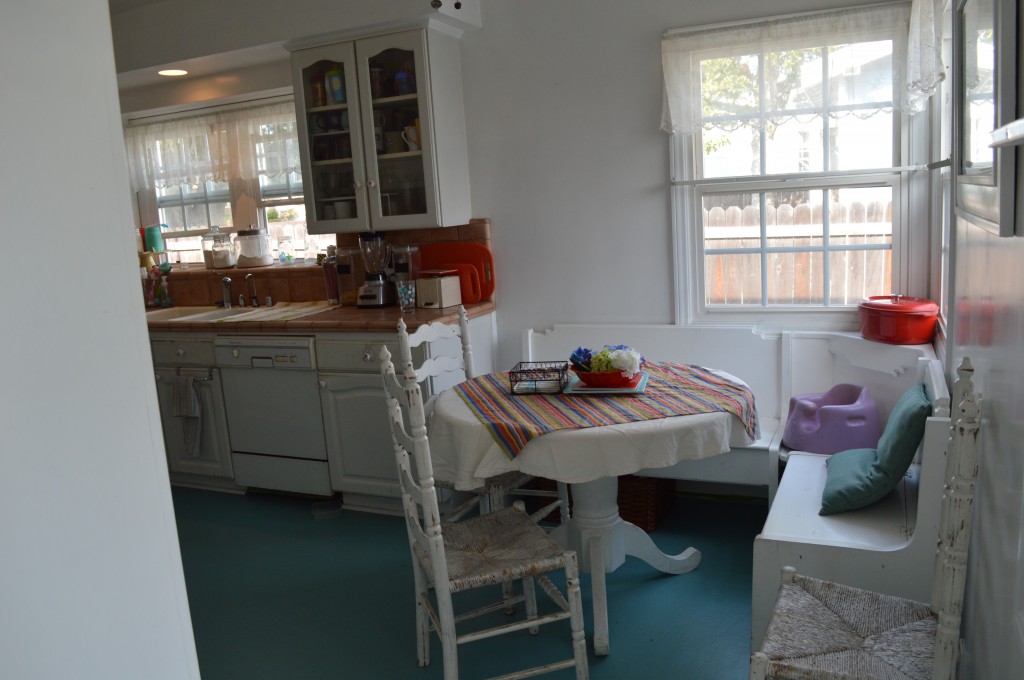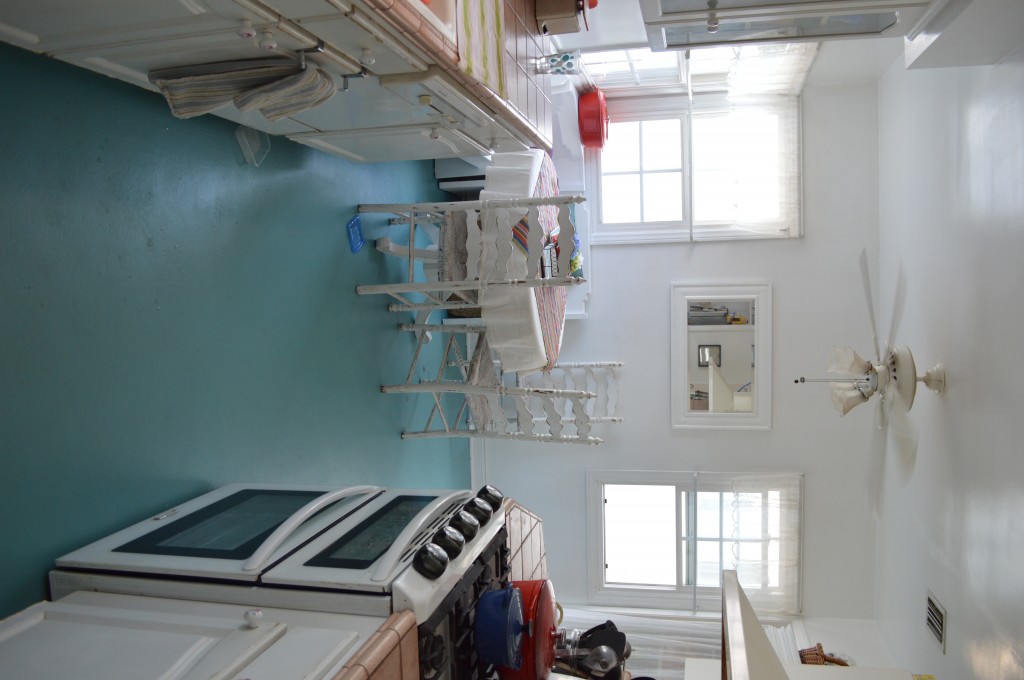 We are thrilled with the look! The only downside we see is that the new floor shows dirt a little more than the old floor. But, in my opinion, that is totally worth it…I'll let you know if I still feel that way in a few months. 🙂
Here are some links to others who were inspirational to me and have done a beautiful job!

http://sallypreston.blogspot.com/2012/06/work-with-what-you-got-painted-kitchen.html
http://coffeecraftsandcupcakes.blogspot.com/2012/07/you-can-paint-linoleum.html
http://www.ehow.com/how_4548225_painting-linoleum-flooring.html
If you are at all interested in updating your floor…I recommend it! What a great project…all for under $75.00! What a big change!
Blessings!
Shared on: