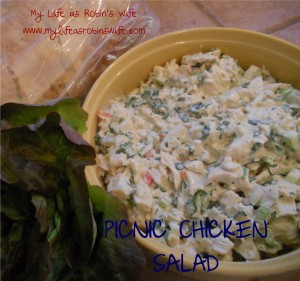 It is Chicken Salad Sandwich time!!! I am SO thankful that my parents are coming for a visit on Tuesday. I am looking forward to going on a picnic with my husband, daughter and one of our sons and my parents and taking them for a drive around the area where we live. It is beautiful on a clear day and I know they will enjoy it! In order to be prepared to picnic, I mixed up the chicken salad on Monday. While it will have to be properly cooled to take it to go, it is totally worth it!
Here is what I did:
Ingredients:
3 cups cooked chicken
1/4 cup onion, finely chopped
1/2 cup cilantro or parsley, finely chopped
1/4 cup pickle, chopped
1/4 cup red pepper, finely chopped
1/2 cup celery finely chopped
2/3 cup mayo
1/4 cup mustard
1/4 cup red wine vinegar
salt
pepper
1 tablespoon Sugar
Instructions:
First cook your chicken breast…I boiled the chicken in water for 20 minutes. There is a large pile of chicken here…half is going to be used for enchiladas…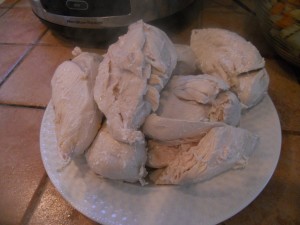 In the meantime, chop your cilantro, pickle, red pepper, celery and onion and place in a bowl. When your chicken is cooked and cooled, cube into small cubes.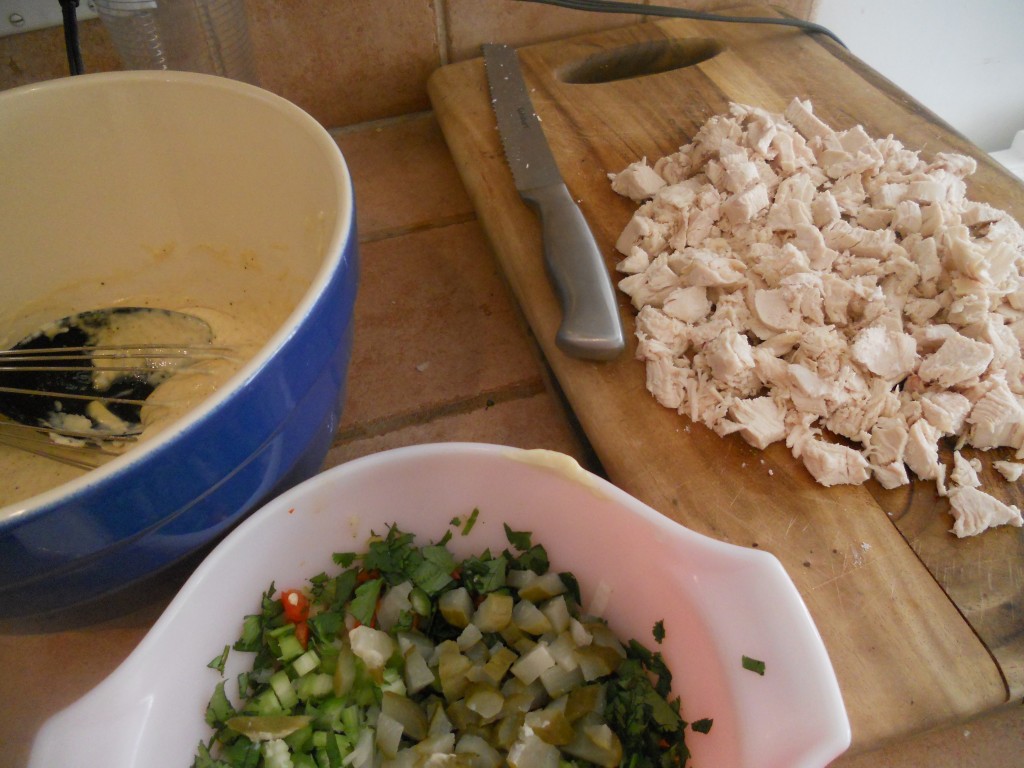 In a large bowl whisk together the mayo, mustard, red wine vinegar, salt, pepper and sugar.
Add the chicken and veggies to the bowl with the dressing in it and stir. Taste, and add additional salt or pepper if necessary.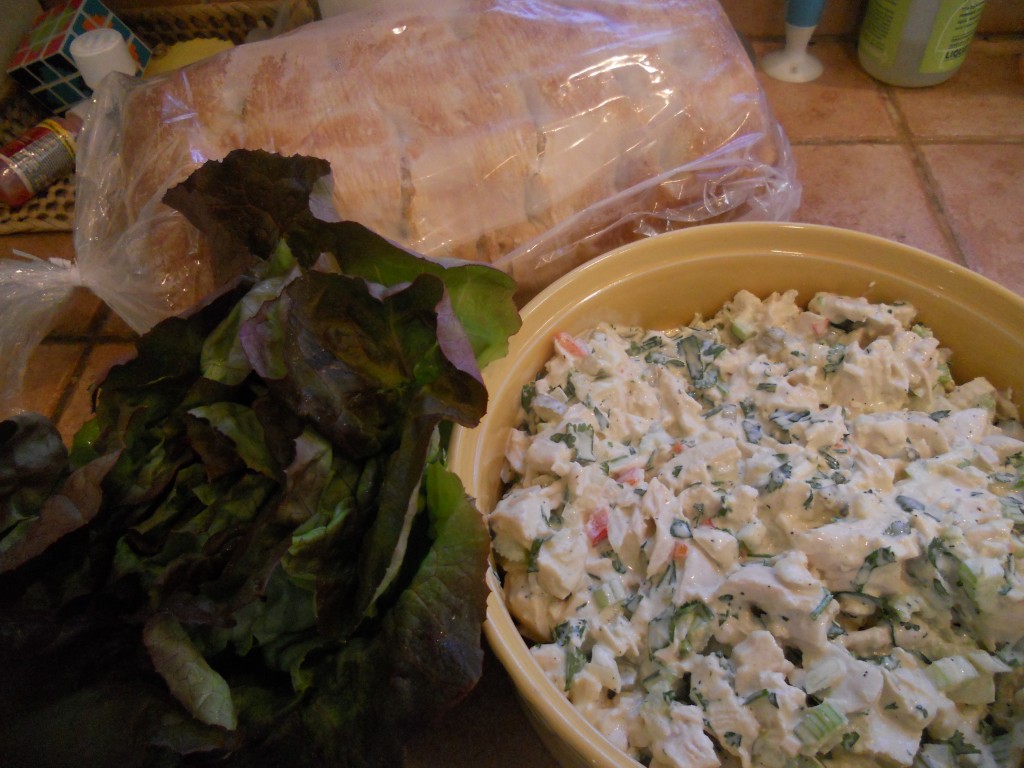 Tuesday I will use the ciabatta bread and red butter lettuce to make the sandwiches before going to the park. I can't wait to see my parents! It is so great to have something you can make ahead so you can spend more time visiting with each other!
Blessings!
(Even though this is being posted on Thursday, this was written Monday night…I hope it makes more sense now. 🙂 ) Here is the photo of the final sandwich! 🙂