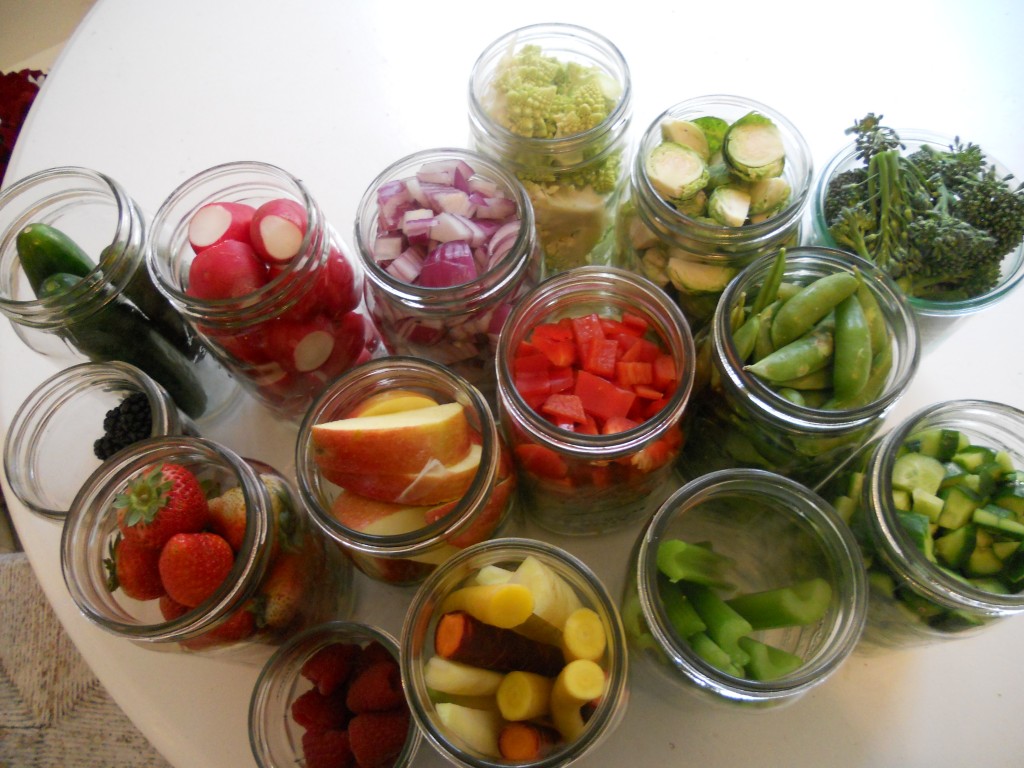 It is Produce Prep Tuesday, but this week, I actually ventured out to the Farmer's Market! If you are blessed to have a Farmer's Market, or better yet, a Farm in your area, I would encourage a visit. There is nothing like the fresh smells and sights to inspire you to cook at home! I had also canceled our farm box this week due to Thanksgiving leftovers that I anticipated filling our refrigerator. We did end up going to my brother's home for Thanksgiving so our fridge was bare…off to the Farmer's Market I go.
Today I brought home cucumbers, strawberries, raspberries, blackberries, onions, tomatoes, cilantro a variety of herb plants to grow in our yard, farm fresh eggs, brussels sprouts, radishes, carrots, really yummy crisp apples and a couple of muffins. I also did end up receiving one farm box as well…in that came several varieties of greens, celery, Bok choy and beets. We have a fridge full for sure now! As you can see, much of what was purchased made it into the jars before I headed off to lunch with my husband. There is more prepping to come tomorrow.
Let's see…this week likely holds making some fresh lemon curd (with the fresh eggs and lemons I already had), and apple pie filling for Christmas, and some Christmas cookies to go to my husband's office. Oh, and we will have to eat dinner too…look for sauteed brussels sprouts served with the pork chops and apples I have in the fridge, something with a Mexican theme since I have all the makings of fresh salsa, and a large main dish salad. I will keep you posted!
Blessings to you!