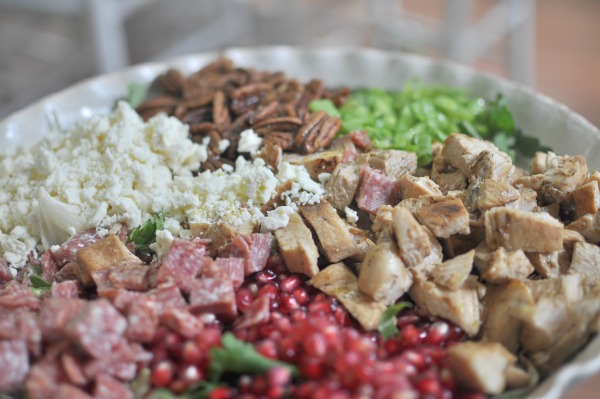 Fall salads are a favorite for me!  Who can resist those crisp greens covered with pomegranates, pecan and chicken?  So delicious!  The different textures and flavors draw me in every time!  And…with all these delicious greens you get an amazing nutritional boost also!  Score!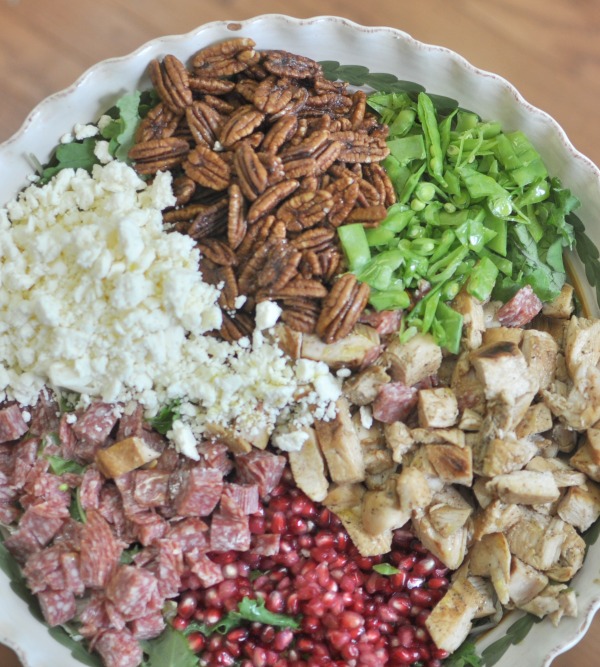 This past weekend we went to two gatherings at friends homes.  We made two big batches of this salad and arrived prepared to share.  At each home, this salad disappeared…and fast!  I tossed it with an amazing Spiced Cider Salad Dressing and it was a perfect compliment.
[gmc_recipe 6891]
If you are looking for a new way to get your greens this fall, try this amazing salad! You'll be glad you did!
Save
Save
Save
Save
Save
Save
Save