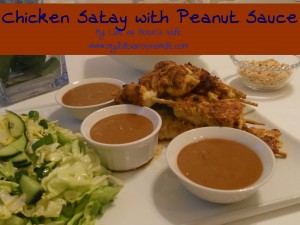 One of my husbands favorite things to eat is Chicken Satay with Peanut Sauce. In the past few weeks, each time we have driven past our favorite Thai restaurant near our home we have said we need to go there. We are missing Chicken Satay and Peanut Sauce (and, for me, Pad Thai 🙂 ). Because I found Chicken Breast Tenders on sale, I had some in the fridge and hadn't decided what to do with them…that is until I thought of Satay. So, after much research on other recipes, here is my attempt…
Ingredients:
Marinade
1 1/2 cups plain yogurt
1 teaspoon freshly grated ginger
2 tablespoons minced onion
1 teaspoon minced garlic
1 tablespoon sweet curry powder
1 1/2 pounds skinless, boneless chicken breasts, cut into strips
Instructions:
Add all of the ingredients together except the chicken and whisk until combined. Add in the cut up chicken and allow to marinate for 2-3 hours. Once the chicken is marinated, place on skewers.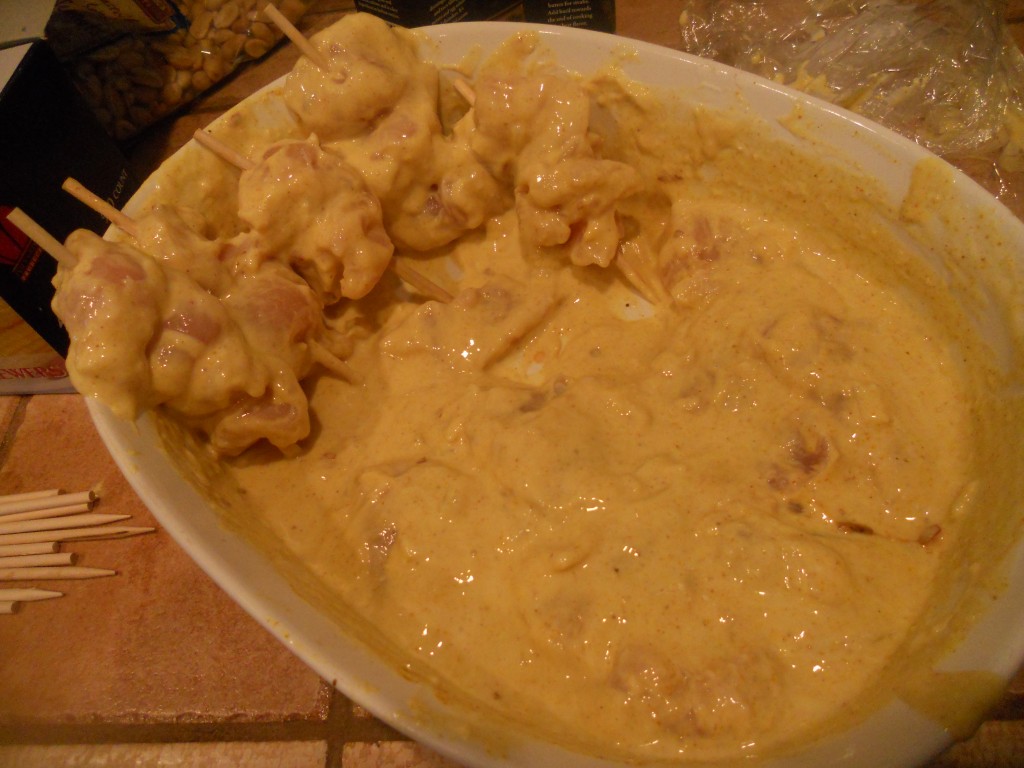 Melt 3 tablespoons of coconut oil on medium heat. Cook your skewered chicken for 4 minutes on the first side and then flip to cook 3 minutes on the 2nd side. I would recommend cutting into the first piece at this point to see if it is done. If it is, remove those skewers and begin another batch.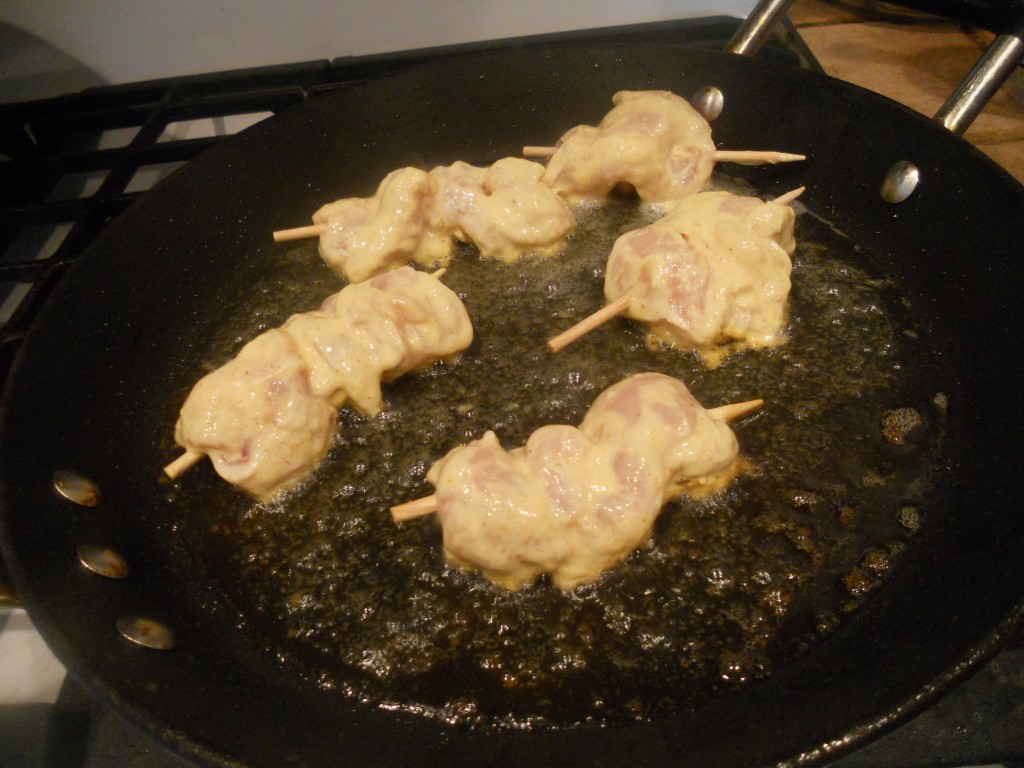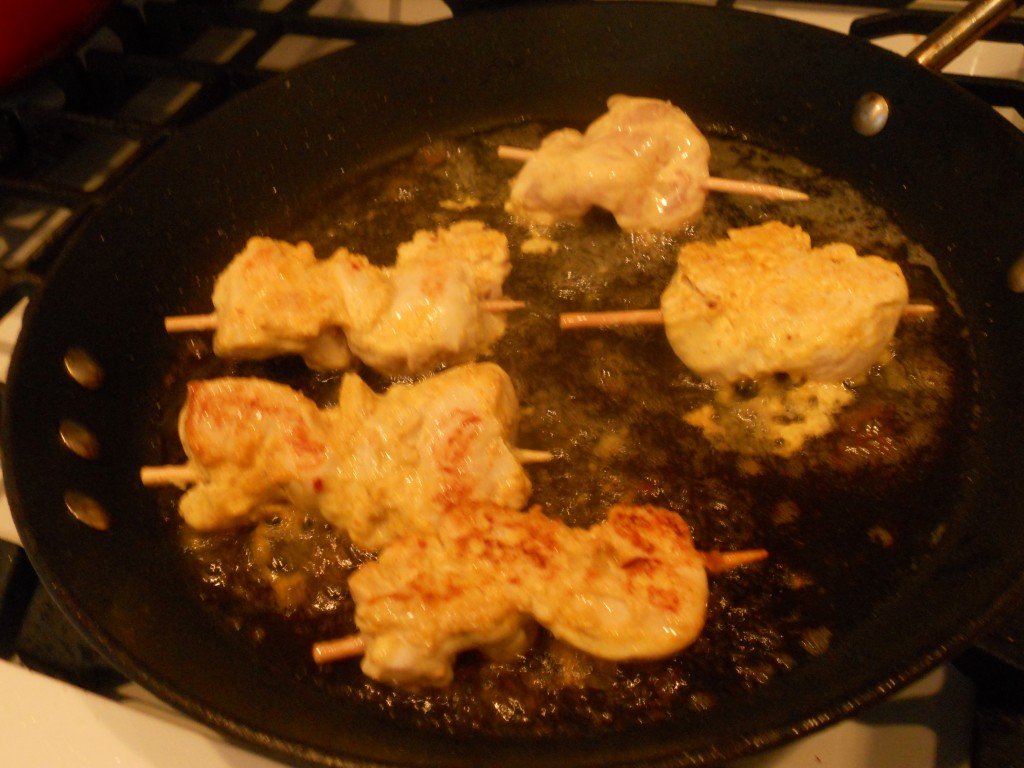 I served this yummy chicken with Peanut Sauce and a Green Salad…it was a hit! 🙂
Blessings!