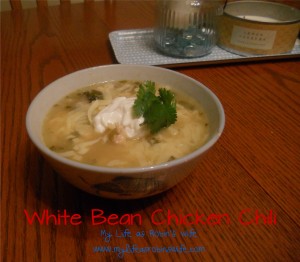 I really like white bean chicken chili. I was reminded just how much I enjoy it when my friend made her version when we came for lunch. It was so delicious that I was inspired to make my version. There is something so yummy about green chilies and beans and chicken topped with cheese! This weekend while I was making my traditional Crock Pot Chili to take to a Super Bowl Gathering, I decided it was time to make chicken chili as well so I also mixed up a batch of this for our family. It was so nice to have it waiting for us when we were ready to enjoy it last night. I figured if I was going to be cleaning the kitchen, I might as well make two meals. 🙂
Ingredients:
2 cups finally chopped Kale
2 – 7 ounce cans of Chopped Green Chili
4 – 15 ½ ounce cans of Great Northern Beans
1 ½ lbs Chicken Breast, cubed into small pieces
4 cups Chicken Stock/Broth
1 cup Onions, chopped
1 teaspoon Cumin
1 Green Bell Pepper, chopped
1 – 7 ounce can of Salsa Verde
½ cup Cilantro, minced
2 Limes, Juiced
Sour Cream
Pepper Jack Cheese, Shredded
¼ cup Oregano, minced
Instructions:
Saute your onions, bell peppers and chicken on medium heat until chicken is cooked through.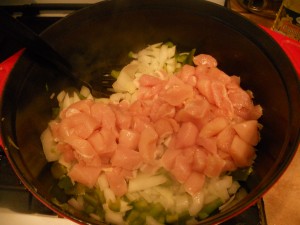 Top with Kale.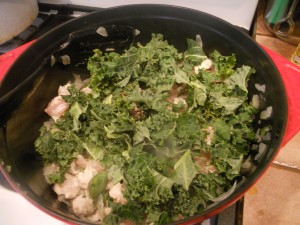 Add beans.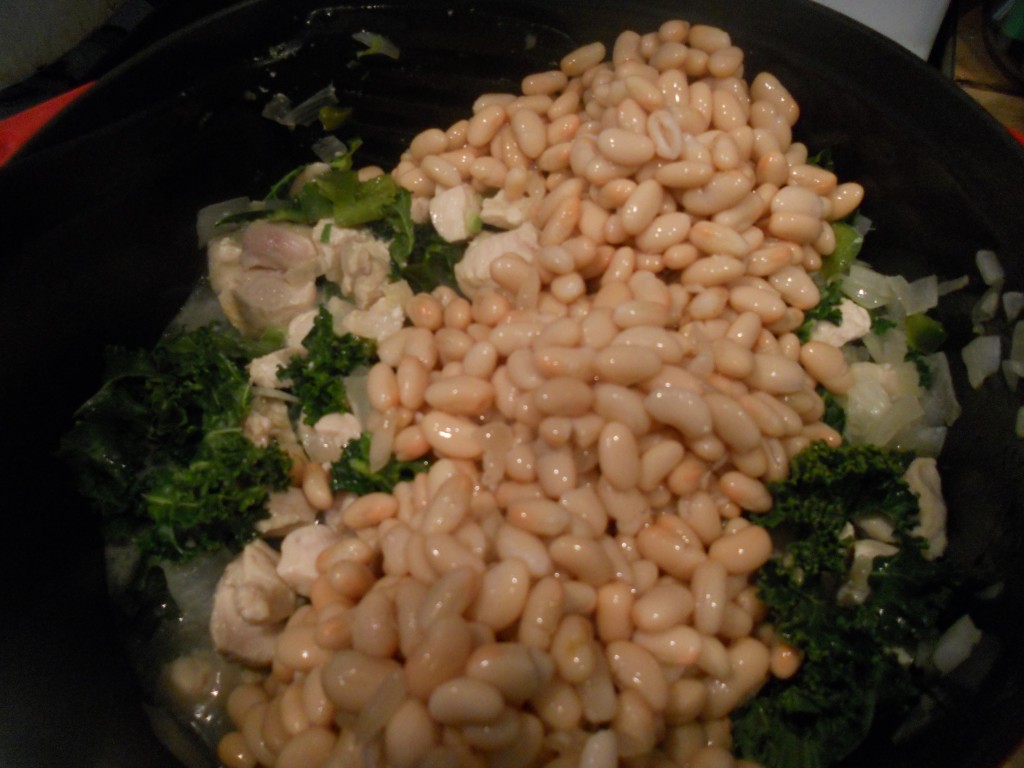 Add chilies and salsa verde.
Top with low-sodium chicken broth.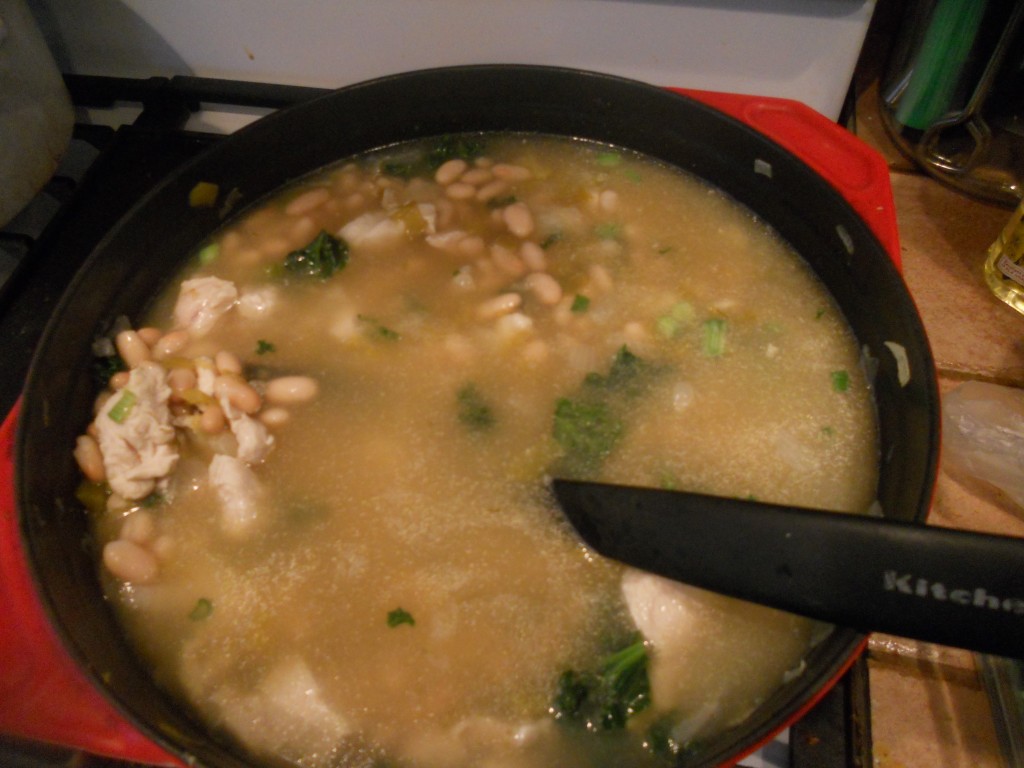 Cook at a low simmer for an hour to help flavors to meld. Then, add in the fresh herbs and lime juice and cook an additional 10 minutes or so.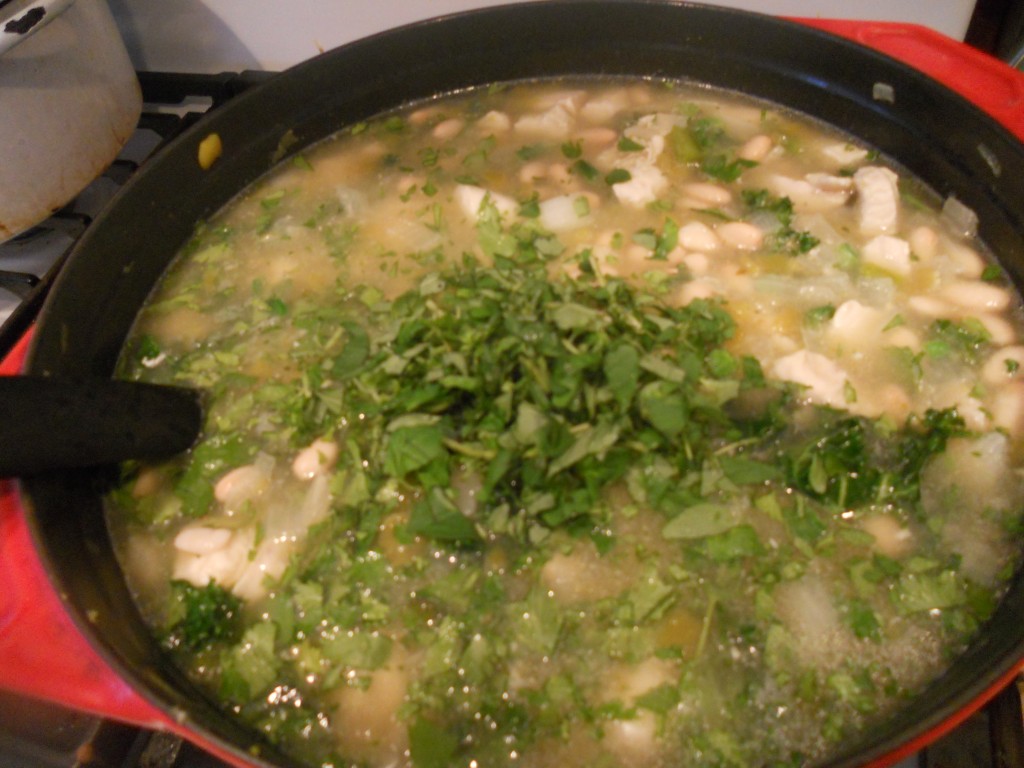 Top with pepper jack cheese and sour cream and serve. Yum!
Blessings!