Our family gets so excited to receive Christmas cards, letters and photos from people we know and love. We hang them all by ribbon and they cover one wall in our dining room. Then, there is the sad day when we take them all down. A couple of years ago, we decided that we wanted to keep the photos up…but, how? My husband wanted me to get a pin board from the office supply store…I wanted something that fit our decor a bit better. 🙂
Home Goods had the answer: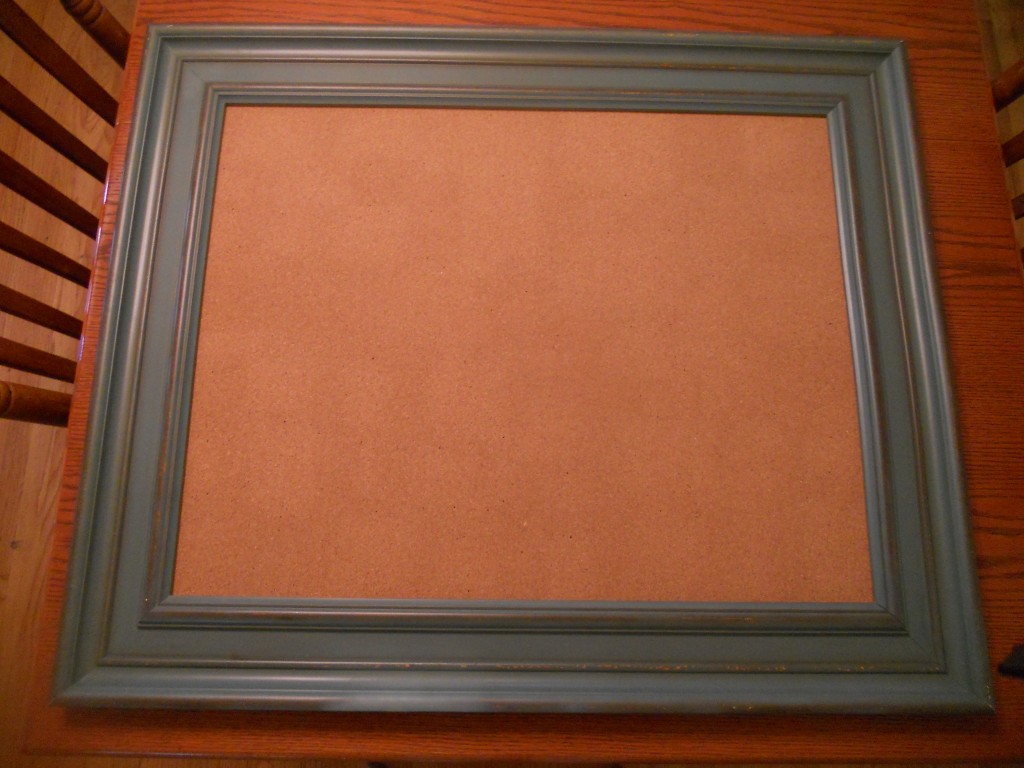 It is perfect…my husbands idea of a pin board and my idea of a fitting decor addition! We were grateful to find it. Now, it has a permanent place on our wall. Each year we replace the photos from the year prior when we take our Christmas greetings off the wall. Each year, we get to continue to enjoy the photos of our friends and family and pray for them as they come to mind.
Here it is: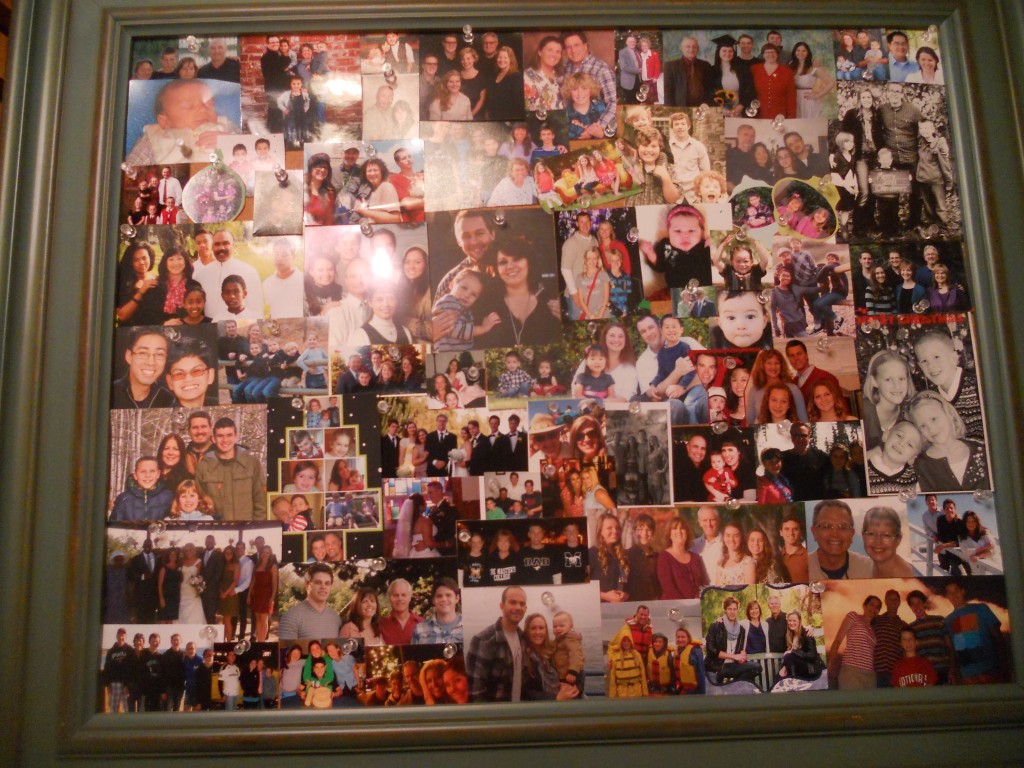 Look closely and you may find your family here…and if you look too closely, you will recognize that a few of these are from last year because we didn't get a new one this year…if this is you, we may have included a placeholder with last years photo so we don't forget what you look like :). Not really…we just couldn't bear not having you on our wall. 🙂
Blessings!