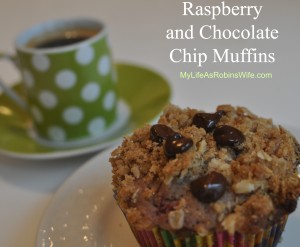 I looked in my fridge this morning and remembered these wonderful raspberries I had purchased and knew I needed to use them in something delicious. And, since it was the first day of summer in our home, it also needed to have chocolate chips. Those two things together surely will make the Best Ever Raspberry and Chocolate Chip Muffins…right? And, since my daughter's definition of sleeping in was 7:45 this morning, we got to make them together! What a nice surprise! Here is what we did:
First, take 1/2 up softened butter and cream it together with 1 cup of sugar. Add in 2 large eggs, 2 cups of milk, and 1 tablespoon of vanilla.
In a separate bowl mix together 2 tablespoons baking powder and 4 cups of white whole wheat flour. Add to the butter mixture, also including 12 ounces of fresh raspberries and 12 ounces semi-sweet chocolate chips. Here is what you get: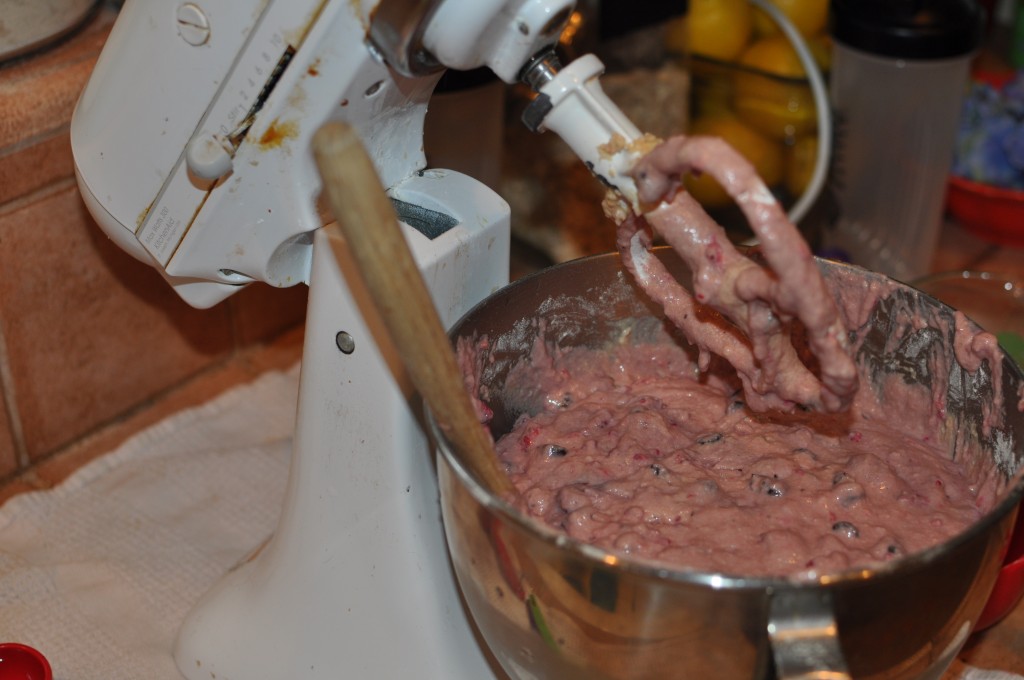 Isn't it pretty! The raspberries break up in the batter and make it a beautiful pink color. There are still some chunks of raspberry along with the chocolate chips as well.
Fill 2 1/2 dozen muffin liners 2/3 full. And top with a mixture of 1/2 cup cold butter cut into 3/4 cup of brown sugar, 1/2 cup white whole wheat flour, and 3/4 cup of oatmeal until coarse crumbs are formed.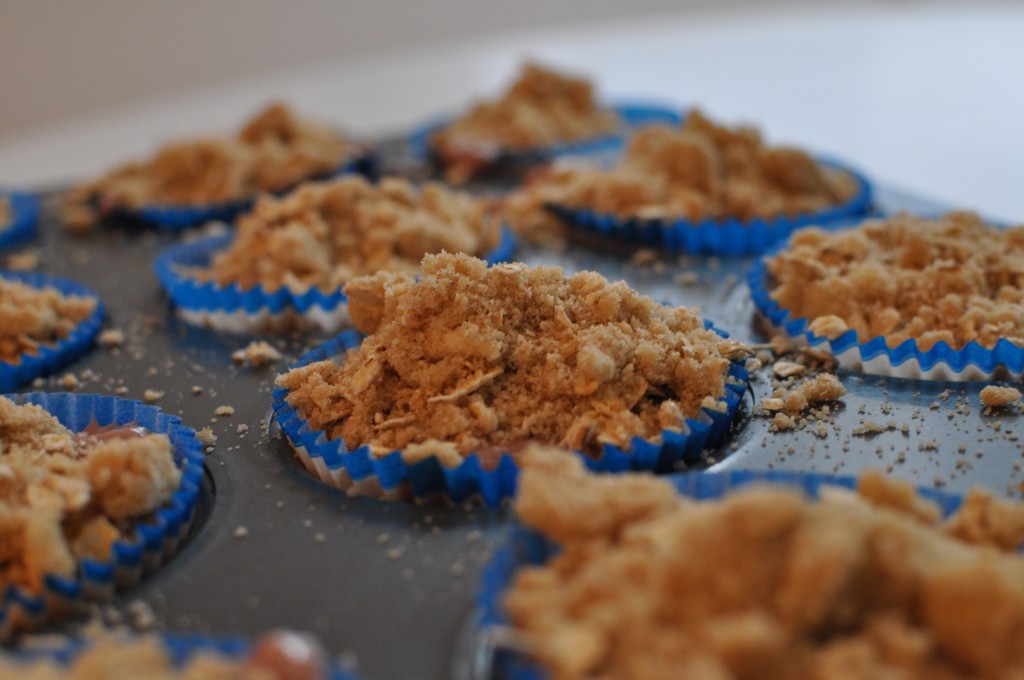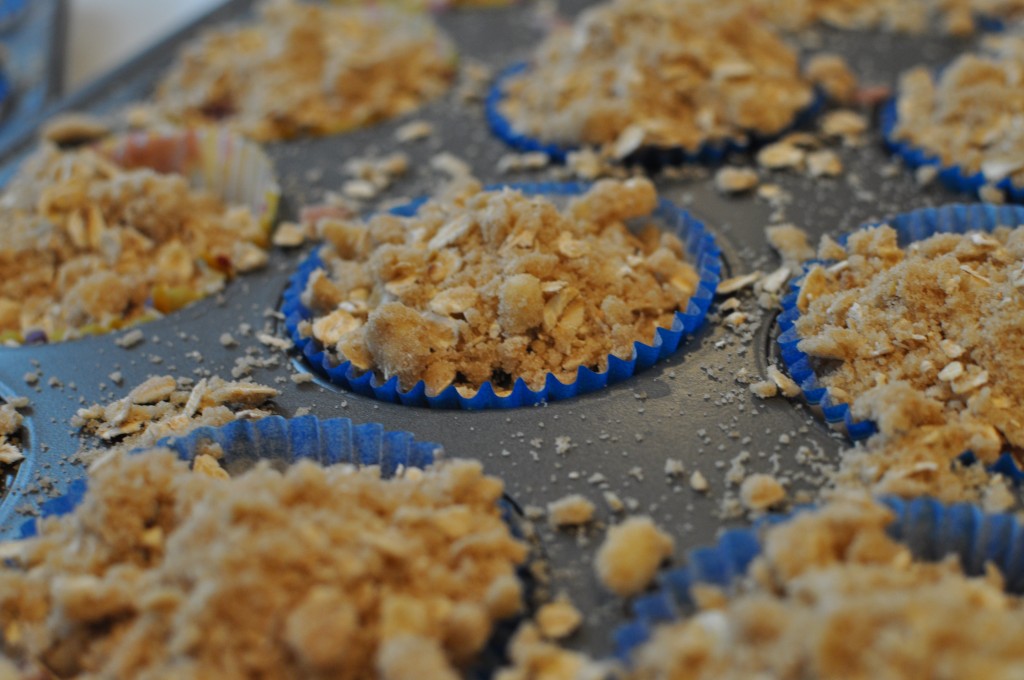 Bake at 400 for 20 – 25 minutes, or until the tops are lightly browned and spring back when lightly touched.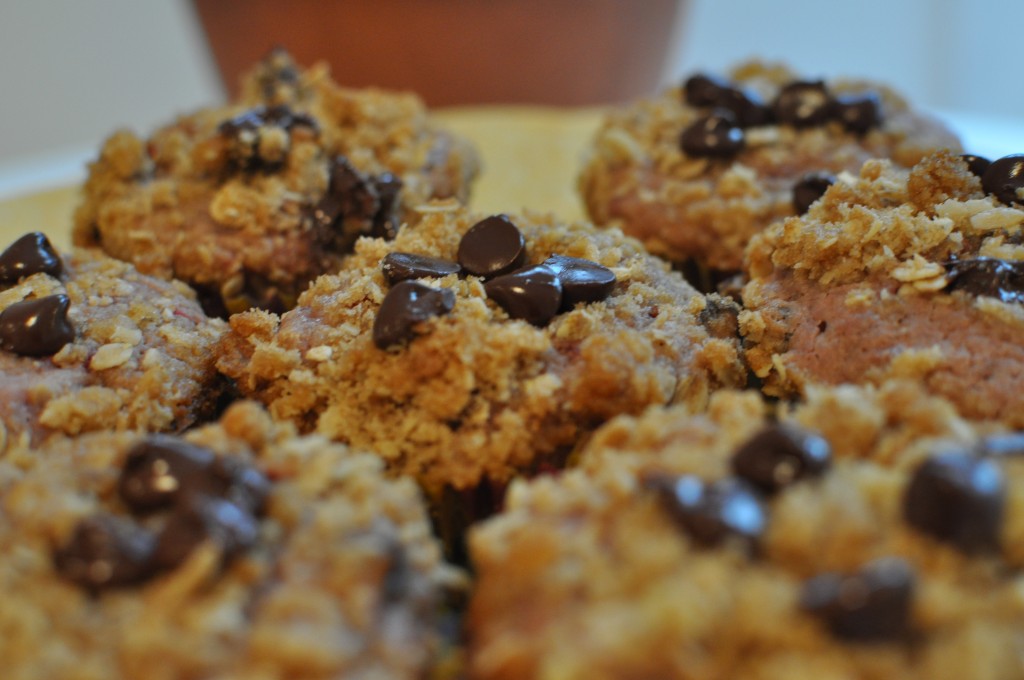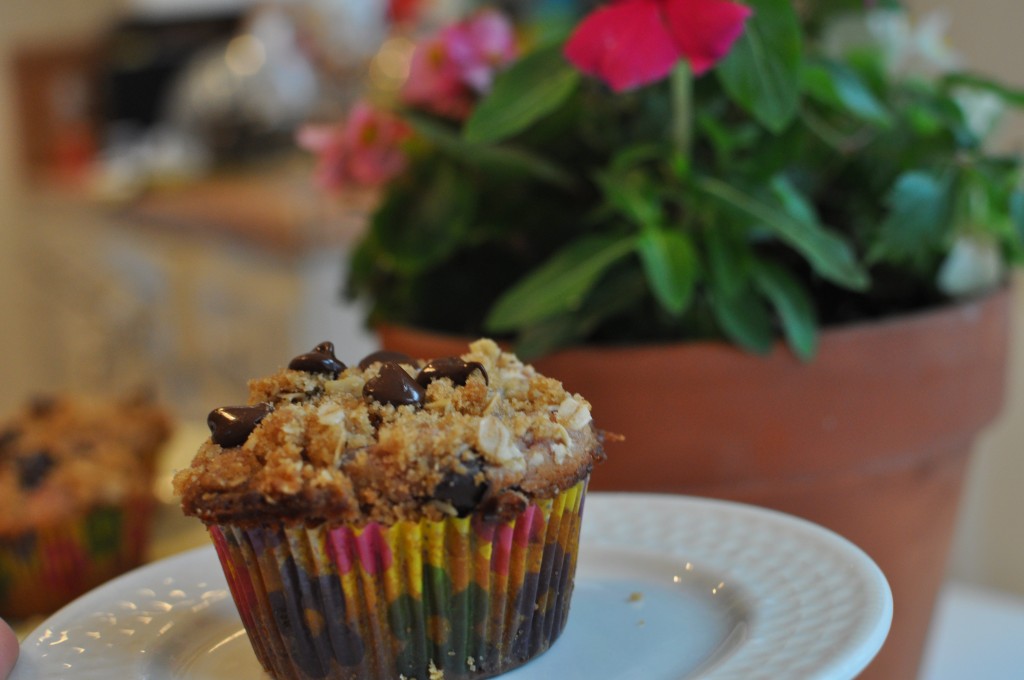 Serve hot from the oven for a perfect "beginning of summer" breakfast treat!
Blessings!