Buffer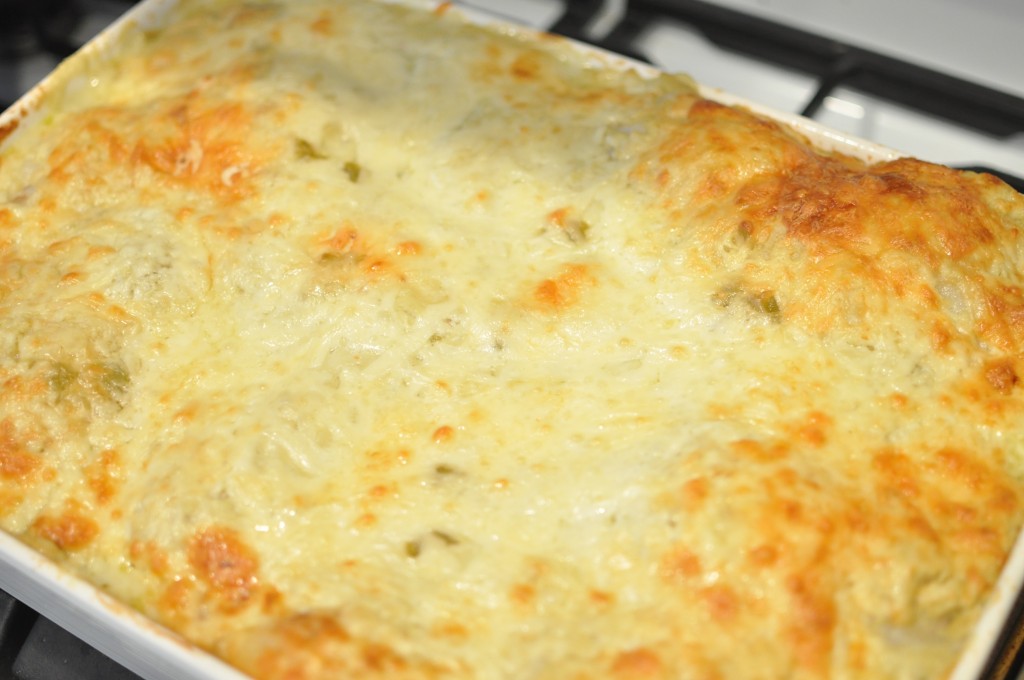 Chicken (or Turkey!) Enchilada Casserole…such a great meal to serve during the holiday season. It is quick to make and delicious. This hot and bubbly Mexican comfort food is also perfect for a crowd. I used a 12X18 pan and brought this satisfying dish to a gathering with our Mom's group at church and it was a hit.
Several friends have asked for the recipe so I am including it here today. Funny thing is, this is such a quick and easy casserole, it is almost embarrassing.

But, truth be told, it is so often the easiest, less complicated recipes that are the biggest hit.
Here is what I did:
Shred
5 cups chicken (I used rotisserie chicken from the grocery store)
Combine
32 ounces Sour Cream
2 large (28 ounces each) cans of Green Enchilada Sauce
Open and set aside
27 ounces (canned) Whole Green Chiles
Shred
6 cups of Jack Cheese
Open
a package of 12 Medium Flour Tortillas (Flour Tortillas are important here)
Layer
Beginning with sauce, create a thin layer on the bottom of the dish (can make to 9X13 casseroles if you don't have a larger pan)
Then, add a layer of tortilla (tear the tortilla to fill in the open spots), layer of sauce, layer of chicken, and a layer of shredded cheese.
Then, add a layer of the whole green chiles.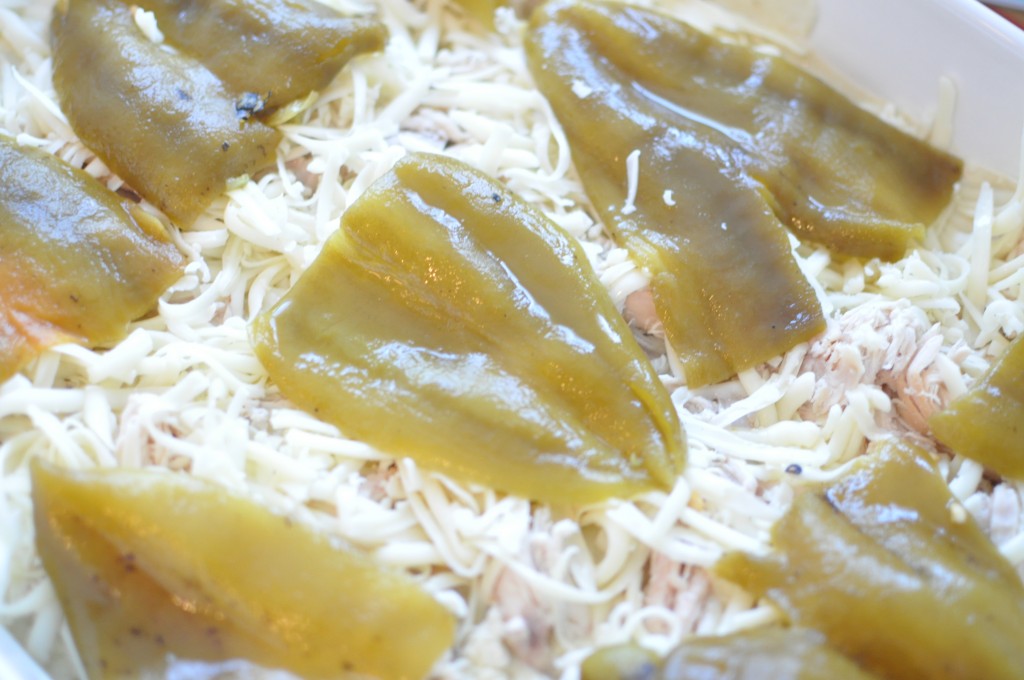 Next, begin the process again. Sauce, Tortillas, Chicken, Sauce and end with cheese.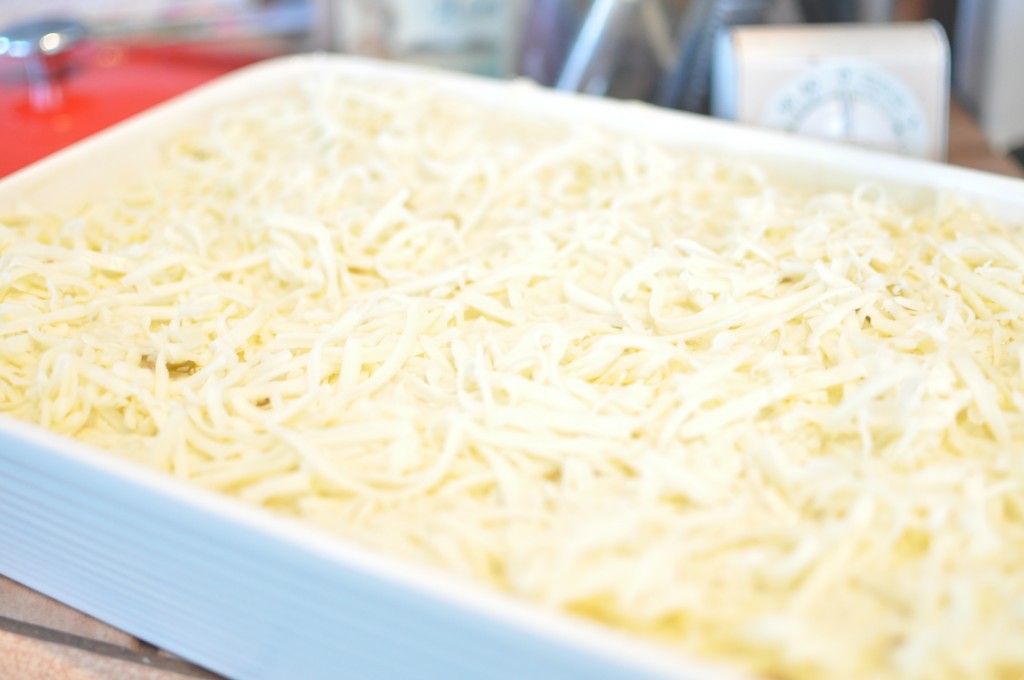 Bake
at 350 for 30 minutes and then raise the temperature to 425 and bake another 10 minutes or until browned and bubbly. Let sit for 10 minutes or so and serve.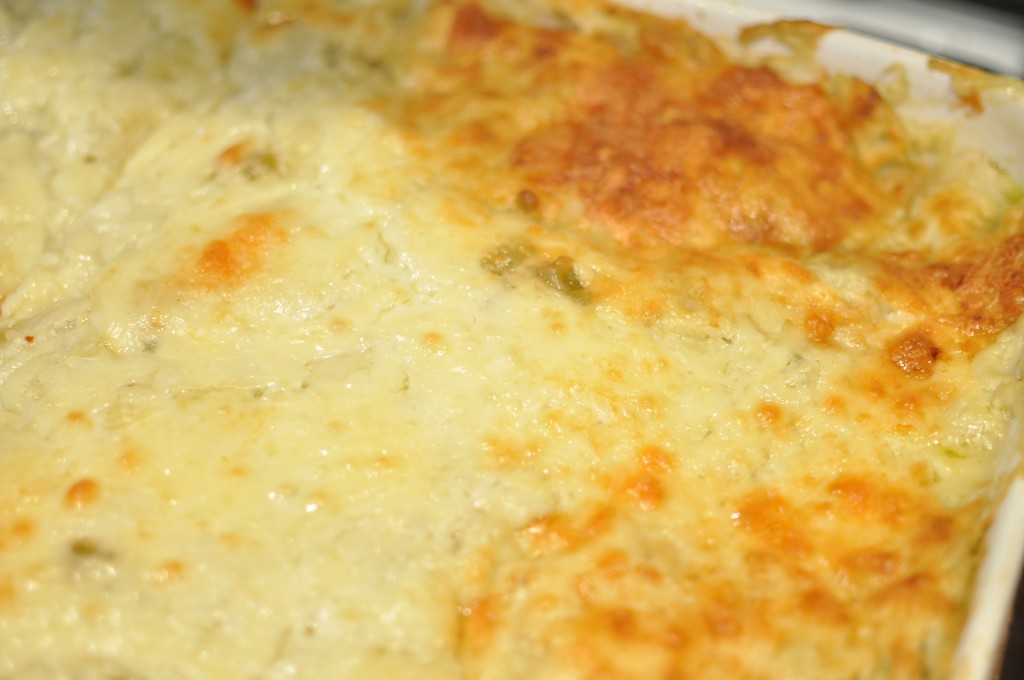 If you make this for a group gathering, plan on bringing home an empty casserole dish!

Blessings!