Buffer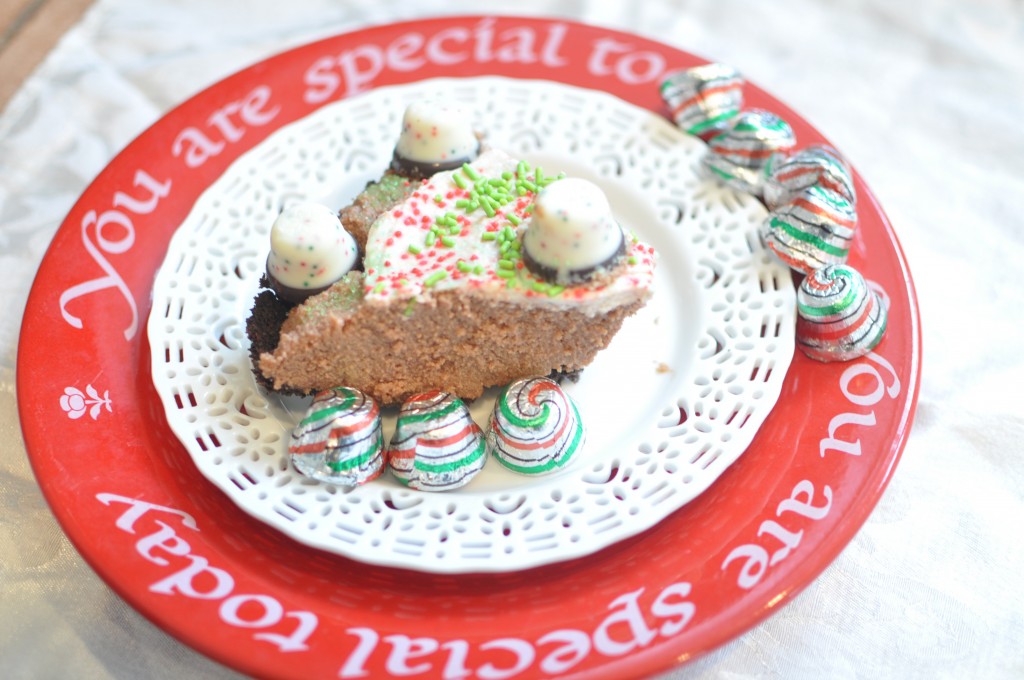 When I think of treats for the Christmas season, chocolate and peppermint are right at the top of the list. The combination of creamy mascarpone, rich milk chocolate and zippy peppermint is the definition of a yummy holiday dessert.
And, besides the chilling time, this pie is quick and easy! My daughter and I whipped it up in just a matter of minutes. If you are a fan of peppermint and chocolate…try it out!
Crust:
20 Seasonal Peppermint Chocolate Sandwich Cookies
1/4 cup Melted Butter
Place cookies into your food processor and pulse until they are completely broken down. Drizzle in the melted butter and pulse until combined. Press into a 9 inch pie pan and chill for 1 hour.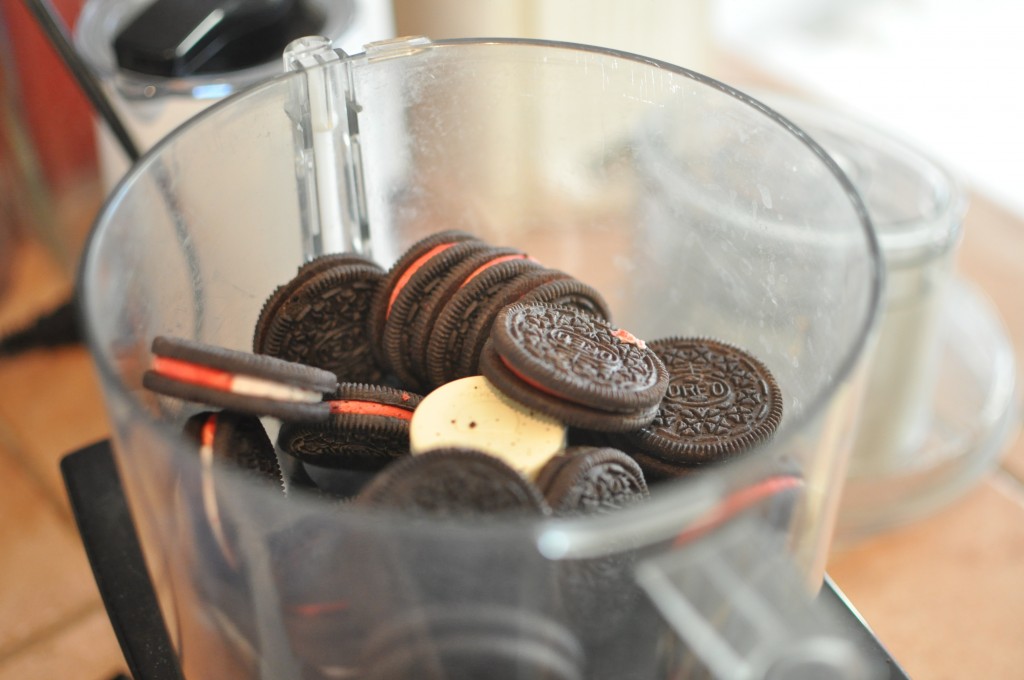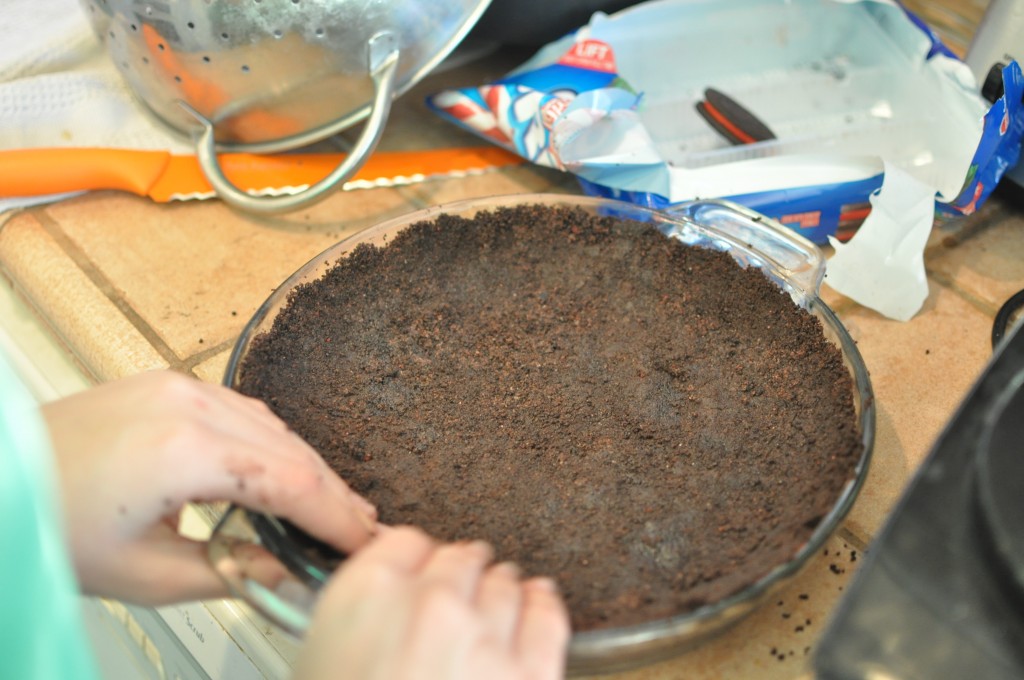 Filing:
16 ounces Mascarpone Cheese
12 ounces Milk Chocolate Chips
1/2 cup Powdered Sugar
1 cup Heavy Whipping Cream
Melt your chocolate over a double boiler until smooth. Set aside to cool. With your hand mixer on low, combine the mascarpone cheese, powdered sugar, and whipping cream, mixing until fluffy. Stir in the cooled, melted chocolate until combined. Place inside your chilled cookie crust and chill for an additional 1/2 hour.
Topping:
12 Hershey's Peppermint Bark Bells
1/2 cup Sweetened Whipped Cream
Top your pie with whipped cream and your peppermint bark bells. YUM! Enjoy!