The first time I saw these necklaces on Pinterest, I knew I wanted to make them with my daughter to give as Christmas presents to family and friends. They are beautiful and personal. We had a great time choosing the particular design that would be perfect for each recipient and then paying careful attention to each little detail. We also enjoyed designing the packaging and tying them up with a little bow.
All in all, we made about 60 necklaces. Here are some of our creations: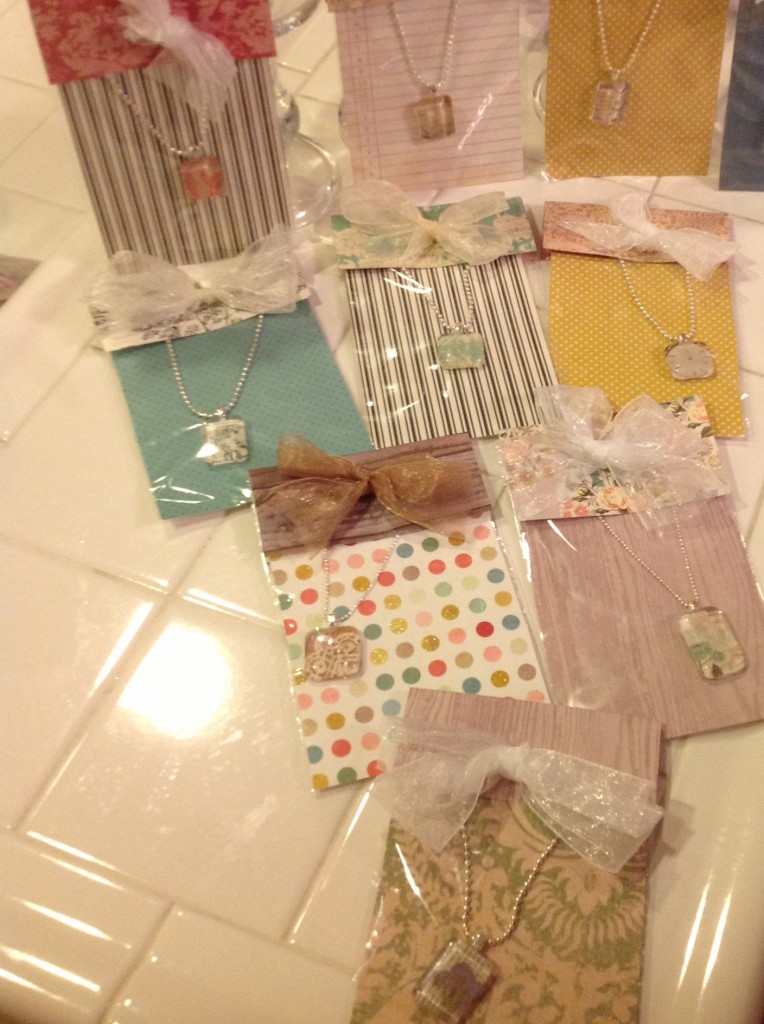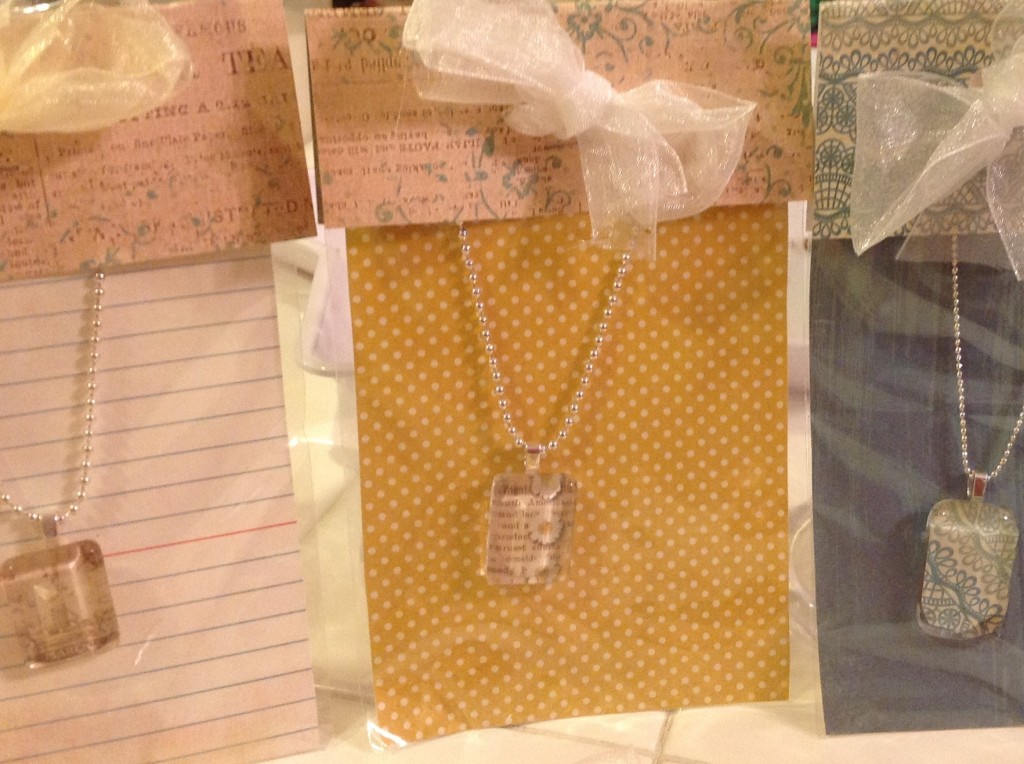 We purchased our supplies at: Sun and Moon Crafts. They were high quality and arrived in a timely manner.
We followed wonderful, detailed instructions that we found on Pinterest. They were so good that instead of recreating them, I will link to them here at Sabby in Suburbia.
If you enjoy crafts or making jewelry, or just giving homemade gifts to those you love, I would highly encourage you to give this inexpensive but beautiful necklace a try. You will also see a tutorial for making beautiful magnets. We also made about 12 sets of these to give to friends, family and neighbors this Christmas. They were equally fun to make and are recommended as well. Sadly, I have no photos available…but, trust me, they were beautiful.

What are your favorite homemade gifts to give?
Blessings!