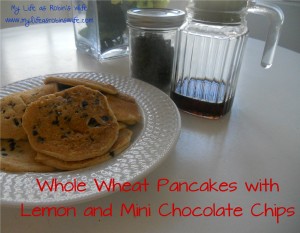 This morning it was cool and breezy. We spent the first hour of the day cleaning the babies room and reorganize and sort his clothing. Then, it was time for breakfast and pancakes sounded perfect for the day! But, I wanted to try something different this time. I am a huge lemon fan and my daughter enjoys chocolate chips. Our two preference made for a delicious, soft and light pancake that was very enjoyable. They would also be great with blueberries.
Ingredients:
1/2 cup Sprouted Wheat Flour
1/4 cup All-Purpose Flour
2 teaspoons Baking Powder
1/2 tsp salt
2 large eggs
1 cup Coconut Milk Beverage (from Trader Joes)
1 Lemon, Juice and Zest
3 tablespoons Mini Chocolate Chips
1 tbsp vegetable oil
Instructions:
Pour your Coconut Milk Beverage or Almond Milk into a Mason Jar. Zest and Juice your lemon.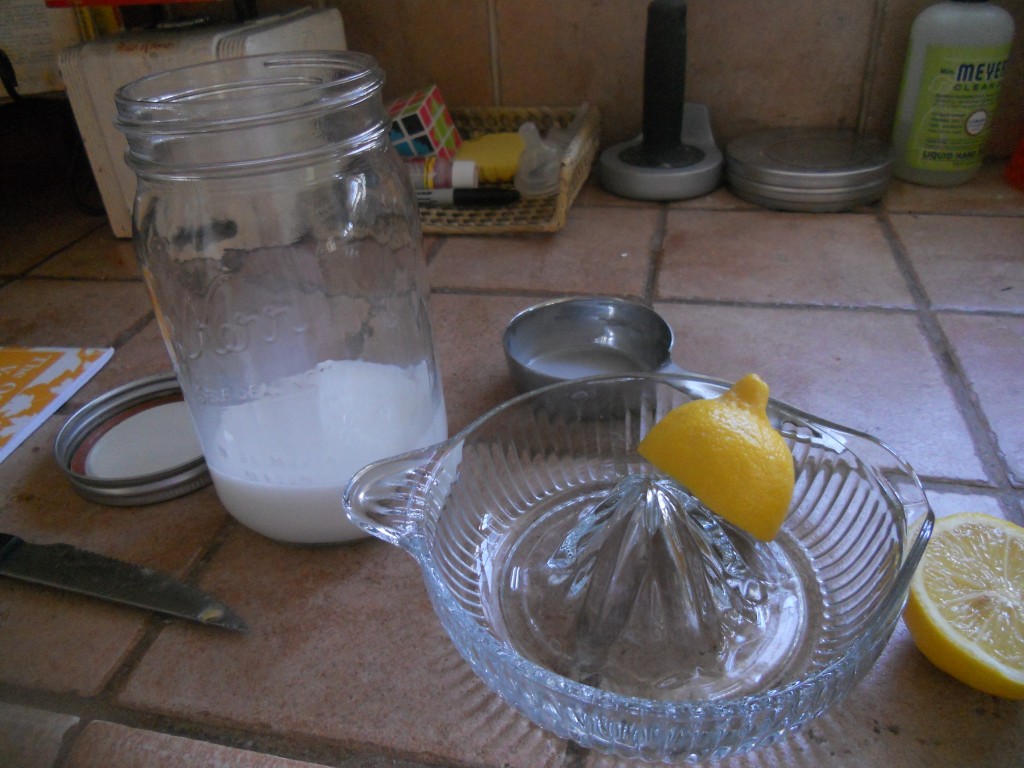 Add the juice and zest into the Coconut Milk Beverage.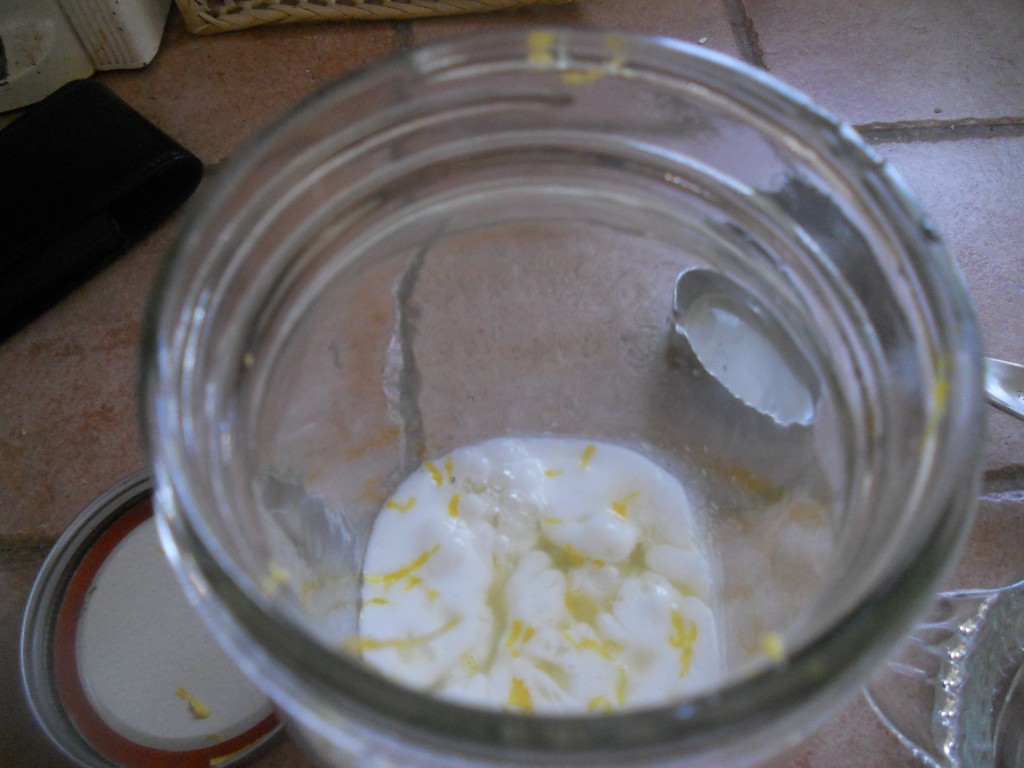 Add in your eggs and vegetable oil and then your flour, salt, baking powder and shake until mixed. Your batter will be a bit frothy and will thicken a bit when it sits.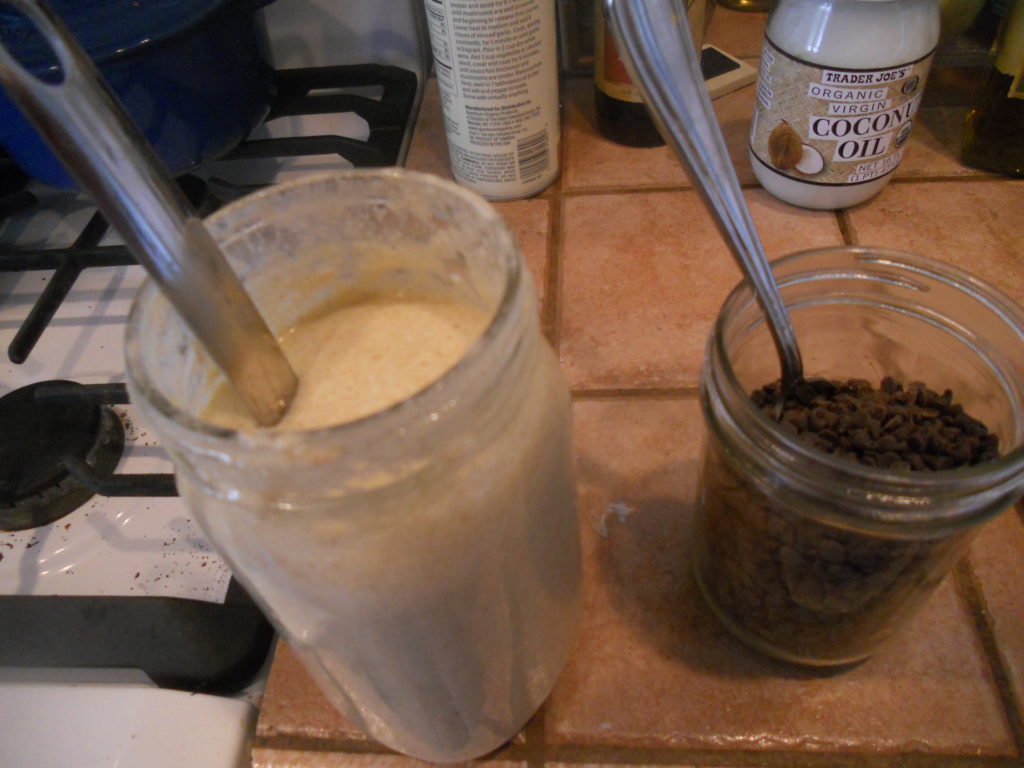 Lightly oil your griddle and place a spoonful of batter on the griddle. Sprinkle mini chocolate chips on top.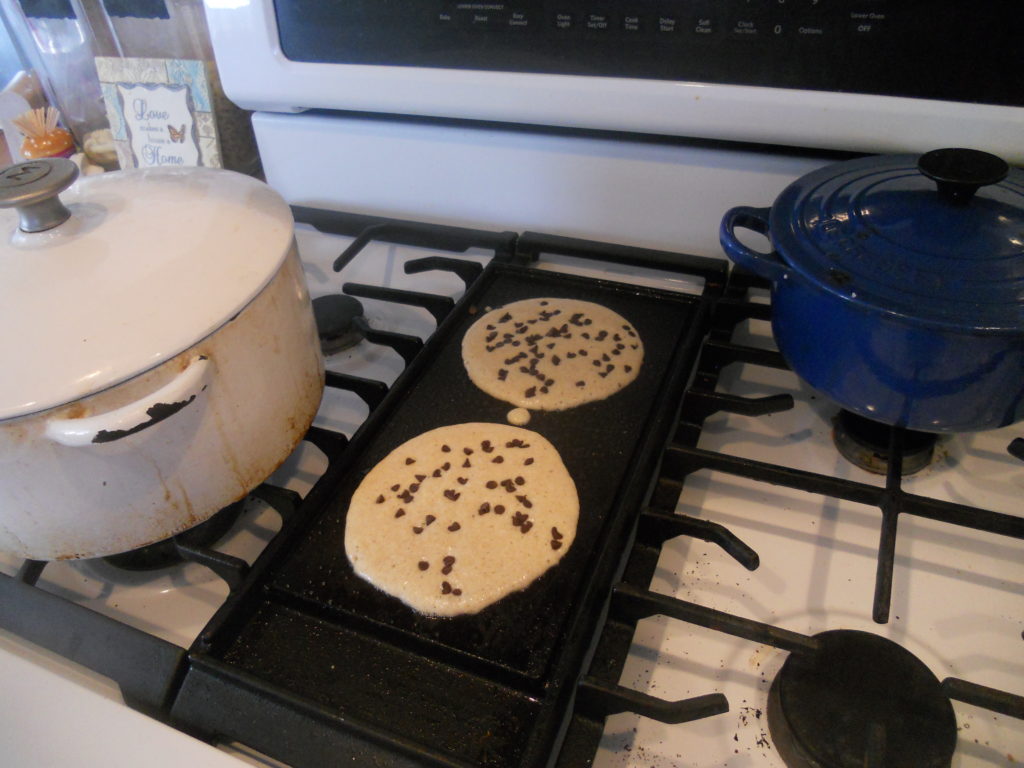 Flip after a couple of minutes and cook on the other side.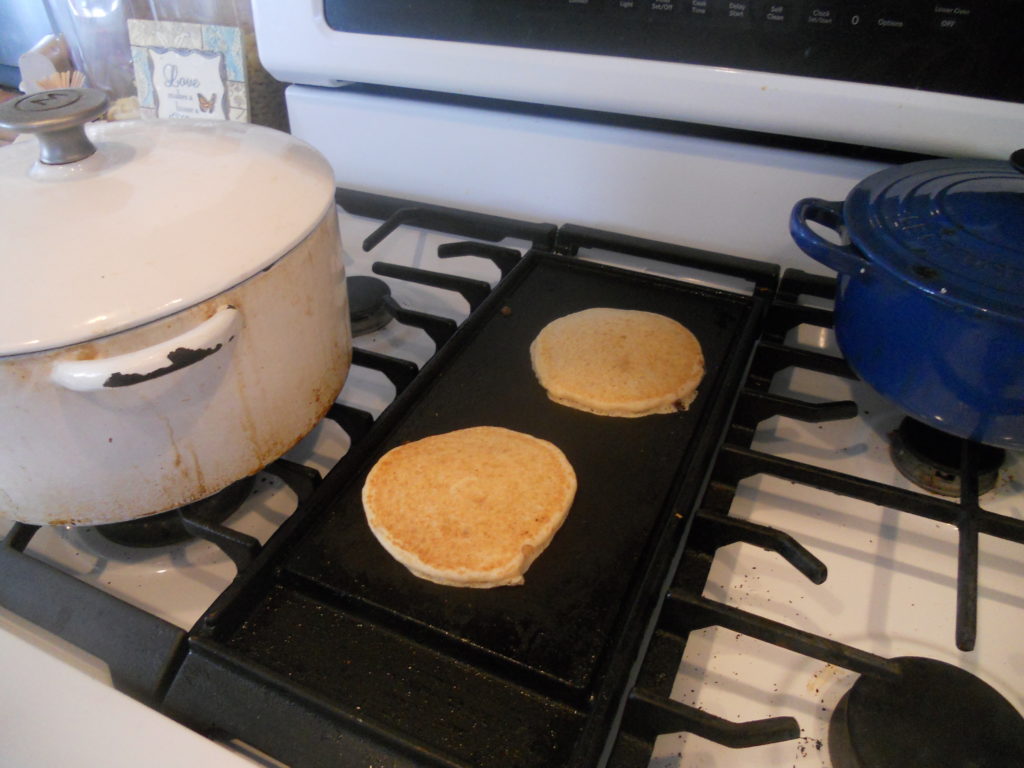 Serve with warm maple syrup. Whipped cream and powdered sugar would be equally delicious!