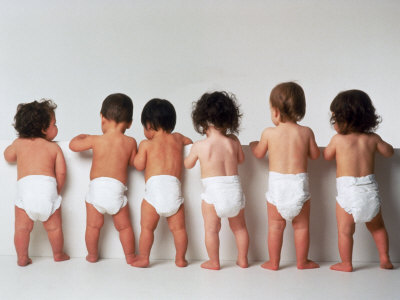 When God encourages you in an unexpected way…I am so thankful for those times! He uses moments like these to remind us of Himself, even in the mundane things of life. I had one of those "unexpected moments" this week at church, and it was fueled by my 2-year-old son and his less than effective pull up. Yup…you guessed it. Leakage. More accurately, "soakage". I am thankful to say that it was in this awkward moment that God chose to encourage me in an unexpected way and got a hold of me and turned my eyes toward Him.
Have you had one of those days when you just feel frumpy? It doesn't matter what you put on and it doesn't matter how your hair works, you feel like less that you want to feel like. That was how my day began. My daughter emerged from her room in a beautiful new dress looking pretty and ready for the day. My husband emerged in his one of his new sport coats we had just gotten him. My little son was wearing one of my favorite shirts on him. And, me, not so much…I needed work. Of course, this was only my "feeling" but it was so real that there was really nothing that could be said to change my mind. My husband assured me that I looked beautiful. I didn't choose to believe him.
Off to church we went. We actually left the house on time and there was little traffic so we arrived in enough time to park in the parking lot! This sounds small, but these blessings were helping me to move from being so focused on myself and were also helping me to focus on God and His kindness to me and my family. But, I was still barely turning the corner.
Since we were so "on time" this week, I decided to bring my little one into our adult fellowship group so he could have a muffin before going to his class. So far, so good. I gathered his breakfast and scooped him up in my arms just in time to hear him say "poo poo". This could mean that he needs to be changed OR that he needs to go potty…still not always clear. Well, I said those famous last words, "just a minute". A minute or so later I feel wetness on his pants and I still didn't get it. I thought we spilled something. Then, I felt serious wetness and it dawned on me…this was not a spill.
Now, this frumpy feeling mom was now wet…and not from a spill. My sweater was wet, and my dress was wet in multiple places. The "first responder" in me stood up and gathered my son's diaper bag and headed off to his class to use the changing table. I was in survival mode at that moment…pushing the stroller with one hand and holding my wet and now almost drippy son in the other hand…all the while soaking up the drips with my clothing. I know, right? Yuck! I hadn't yet thought about the fact that I didn't have a change of clothes. I am thankful for the blessings that followed.
The first blessing came in the super kind volunteer in my little one's class offering to change my son into fresh clothes. She didn't have to ask twice. I was so grateful! Then, fighting the tears that were coming to my eyes I was off to see just how bad off my clothing was. God graciously helped me keep the disappointment in until I was in the ladies room. I stood by the mirror "washing" and dabbing the splotches trying to laugh it off, but inside I was pretty sad…especially on the heels of the frumpy feelings I had been fighting all morning. Then came blessing number two.
The sweetest woman approached me. She had a smile on her face and was childlike in her expression and seemingly unaware of the challenge before me, instead she focused on the fact that I had children. I guess that means that she saw the dilemma at least a little because they weren't with me. She asked "how many children do you have?". I told her three and shared their ages, 20, 16, and 2, as I distractedly cleaned myself up. She said, "What a blessing. That is SO nice.". What a blessing her kind words of gratitude to God for what He had given me were to ME. I so needed that. She was so right…here I was disappointed and feeling frumpy and God sent this sweet woman to share her "Apples of Gold" with this disheartened mom. (Proverbs 25:11 Like apples of gold in settings of silver is a word spoken in right circumstances.) My disappointment turned closer to humility and thankfulness at these simple words. Suddenly the blotches of wetness were not quite as disgusting, but instead they were reminders of the gifts God had given me in my children.
I would like to say that I turned around at that moment, but it took a little more. When I saw my husband back in our class I asked him to step into the hall so I could tell him what happened…the tears flowed. And, while I still struggled a bit with my frumpy feelings, there was so much more gratitude in my tears and humility in my heart for the gifts God had given me in my children (and my husband!).
Isn't it amazing how something as unwanted as diapers that don't do their job can be the tool that God uses to place our thoughts on Himself? Isn't it also amazing that He uses us in each others lives as well. Those timely words by the stranger in the ladies room and by my husband in the hall breathed life into my sad heart. I want to be like the woman in the ladies room who took the time to make an encouraging observation in the midst of a difficult situation. I want to be like my husband who comforted me in my tears and helped me to stay at church when I just wanted to go to the car.
Proverbs 18:21 says, "Death and life are in the power of the tongue, And those who love it will eat its fruit." And, Ephesians 4:29 says, "Let no unwholesome word proceed from your mouth, but only such a word as is good for edification according to the need of the moment, so that it will give grace to those who hear."
I want my words to be life-giving and to give grace to those who hear me. I am thankful for those who were used by God in my life to do just that.