I was given some Cape Cod Select Premium Frozen Cranberries to use as I participate in a cooking/baking contest.  For the entree category, I am entering my Turkey and Cranberry Pot Pie.  It has the perfect balance of turkey, creamy rich gravy, veggies and cranberries.  And, it just screams holidays.
I am so thankful the holiday season has arrived!  What could be better that being surrounded by family and friends sharing good food and memories?  I look forward to it all year!
This Thanksgiving we were grateful to share time with one of my brothers and his family and my parents a few days before Thanksgiving and then my parents and some dear friends on the day of Thanksgiving.  My husband and I built four 8′ X 3′ outdoor tables out of pallets and we combined them to seat 25 people…it was such a blessing!
Here is where we gathered…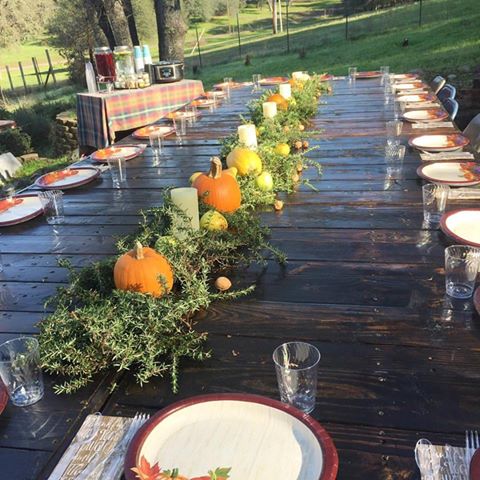 I really AM going somewhere with my rambling! 🙂  With Thanksgiving comes leftovers!  And, in my home, with leftovers comes pot pie…this year, Turkey Cranberry Pot Pie to be exact! You have everything you need right there in your fridge….really!  Turkey, carrots and celery and mushrooms from the veggie tray…you get the idea!  The only thing I didn't have was fresh cranberries…we were all out!  Thankfully I did have Cape Cod Select Premium Frozen Cranberries in my freezer!  They are amazing…big, bright red cranberries!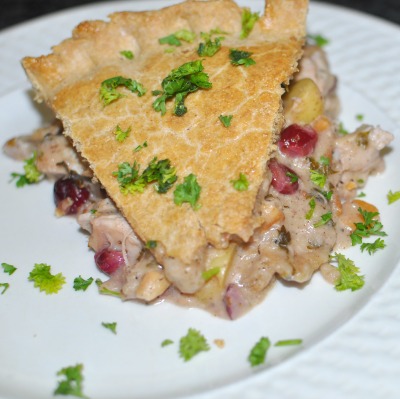 The addition of Cape Cod Select Premium Frozen Cranberries to this pot pie made it amazing!  The tart and fruity notes were just what it needed!  I used them in two ways…I blitzed them up with the flour and seasonings to use as a flavorful thickener and then pulsed some more ever so slightly and added them with the veggies.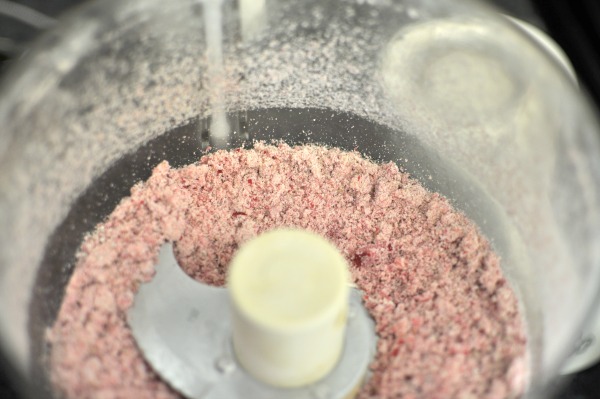 Not only did the cranberries make this pot pie delicious, they also are so beautiful peaking out to the flavorful gravy.
[gmc_recipe 7061]
You can really make this recipe anytime…you can roast up a quick turkey breast, or even make it with rotisserie chicken…and, because Cape Cod Select Premium Frozen Cranberries are available in the freezer section all year long, they will always be available.  Try their store locator to find where they are sold near you.
What is your favorite way to use cranberries?

For more information on these delicious cranberries, visit Cape Cod Select's social media channels:
Facebook , Pinterest, Twitter, Instagram
Blessings,

Save
Save
Save
Save
Save
Save
Save
Save
Save
Save
Save