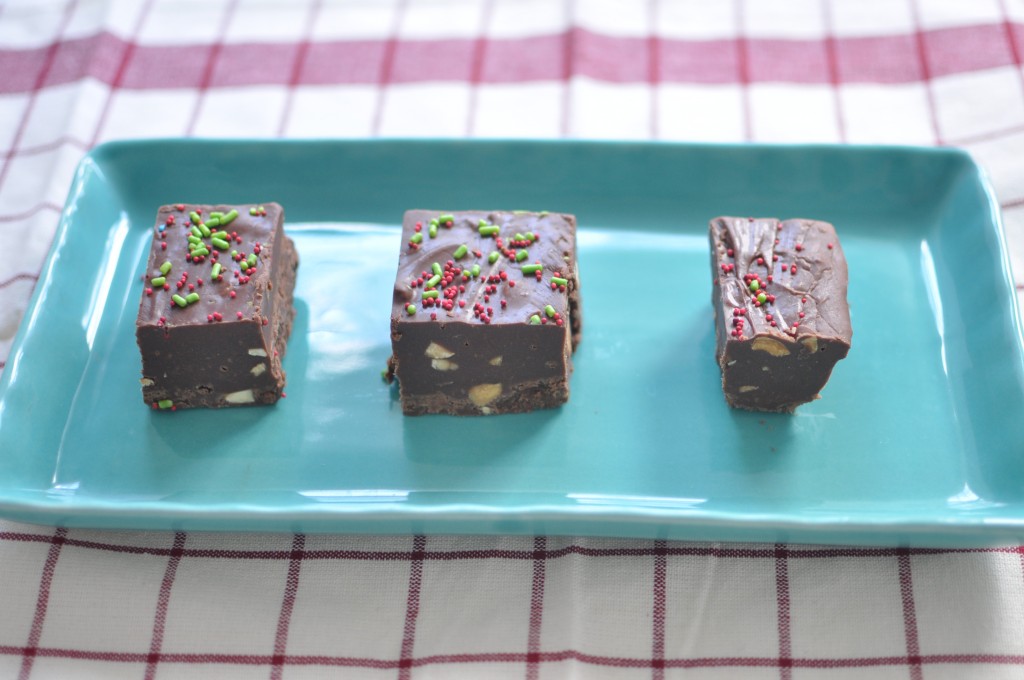 Growing up, my mom made this traditional fudge recipe every year. And, every year, it was delicious! I changed it up a bit with different chocolate (instead of chocolate chips), but it was in essence, the fudge from my memories. We always enjoyed it while surrounded by family and to this day that is what I associate it with.
This fudge is smooth and creamy and satisfies a chocolate craving like fudge should. And, while you do stir for quite some time, it is worth it!
So, here is what I did:
Ingredients
3 cups sugar
3/4 cup butter
2/3 cup Evaporated Milk
12 ounces good Semi-Sweet or Bittersweet Chocolate (chopped small)
1 jar (7 oz.) JET-PUFFED Marshmallow Creme
1 tsp. vanilla
Instructions
Heat the sugar, butter and evaporated milk over medium heat, stirring as it comes to a rolling boil. Lower heat and allow to boil for 4 minutes. Remove from heat and add your chocolate, stirring until melted and smooth. Then, add in your marshmallow cream and stir until combined and finish it off by stirring your vanilla into the mixture.
Spread into a lined (with foil or wax paper) 9X9 pan and chill for 2 hours. This fudge is worth the wait! Our chocolate had almonds in it, so the flecks of almond added a delicious crunch that I really enjoyed. I will look for almonds in the chocolate next time I make this.
Adapted from KraftRecipes.com.