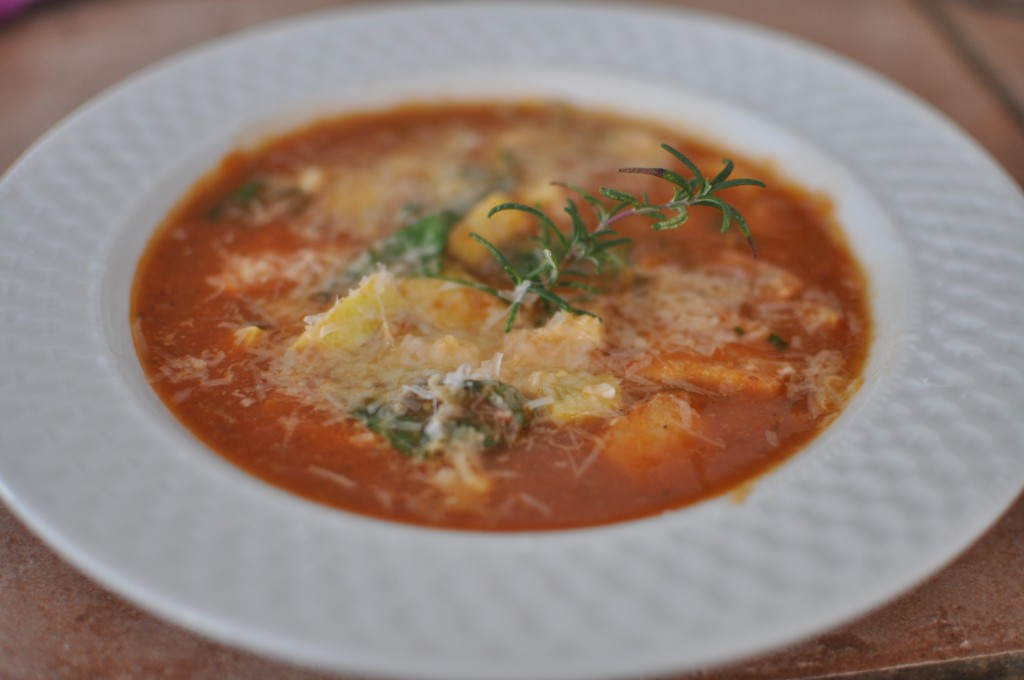 Until now, I had never made a fish stew. I am SO glad I have now…this Tilapia and Tomato Stew is delicious! This soup was so warm and satisfying and the fish was a perfect compliment to the tomatoes. And, it is super healthy! The mushrooms add a great background flavor to the broth and no one will even know they are there! Also, because the squash is added at the end with the fish, it stays a bit crisp instead of mushy. My whole family enjoyed it and we have two who would rather never see a mushroom again. 🙂
This soup would also be great with a variety of seafood added. Try it out…I am sure you will enjoy!
1 1/2 lbs Tilapia
1 medium Onion, chopped
3 Yellow Squash, cubed
2 Zucchini, cubed
1 cup Parsley, chopped
3 cups Mushrooms, sliced (don't worry…they are blended into the broth) 🙂
2 fresh Bay Leaves
2 teaspoons Salt
1 pinch of Red Pepper Flakes (or more if you like extra spicy!)
1 teaspoon Pepper
2 28 ounce cans Diced Tomatoes (I used San Marzano Tomatoes)
2 cans water
1 tablespoon Sugar
3 cups Baby Spinach
Brown the Onions and mushrooms until nice and caramelized. Add in the tomatoes, bay leaves, 1 can of the water, sugar, 1 zucchini, 1 yellow squash, 1/2 cup of parsley, salt and pepper. Simmer for 45 minutes and then blend with an immersion blender until smooth. If the soup is too thick, add in the second can of water.
Add in the chopped zucchini, yellow squash, the remainder of the parsley and Tilapia and simmer for 10 minutes or until the fish is cooked through and the veggies are tender. In the last three minutes or so of cooking, add in the spinach so it can wilt into the soup. Serve with a sprinkle of grated Parmesan cheese.