So, I saw fresh Lasagna noodles at Whole Foods last week and I was inspired. Into my cart they jumped along with three cheeses and some pancetta…and, then I saw the Red Chard in the farm box and the rest is history!
This is my first time working with fresh pasta. I enjoyed the soft texture it has when cooked and found it to be the perfect ingredient for these roll ups. Some of the noodles broke in half while cooking, so I just made a few smaller rolls. Even the baby enjoyed this meal…although his was a little less appealing to look at all smashed up :).
Sauce:
2 15 ounce cans of tomatoes, diced
1 Tablespoon Olive Oil
1 teaspoon Balsamic Vinegar
1/4 cup Half and Half
2 pinches Red Pepper Flakes
1 Tablespoon Fresh Oregano, chopped
1 Tablespoon Fresh Basil, chopped
1 teaspoon sugar, optional
Open your two cans of tomatoes and place into a deep dutch oven. Add in the olive oil, balsamic, herbs and red pepper flakes and simmer for 15 minutes on low.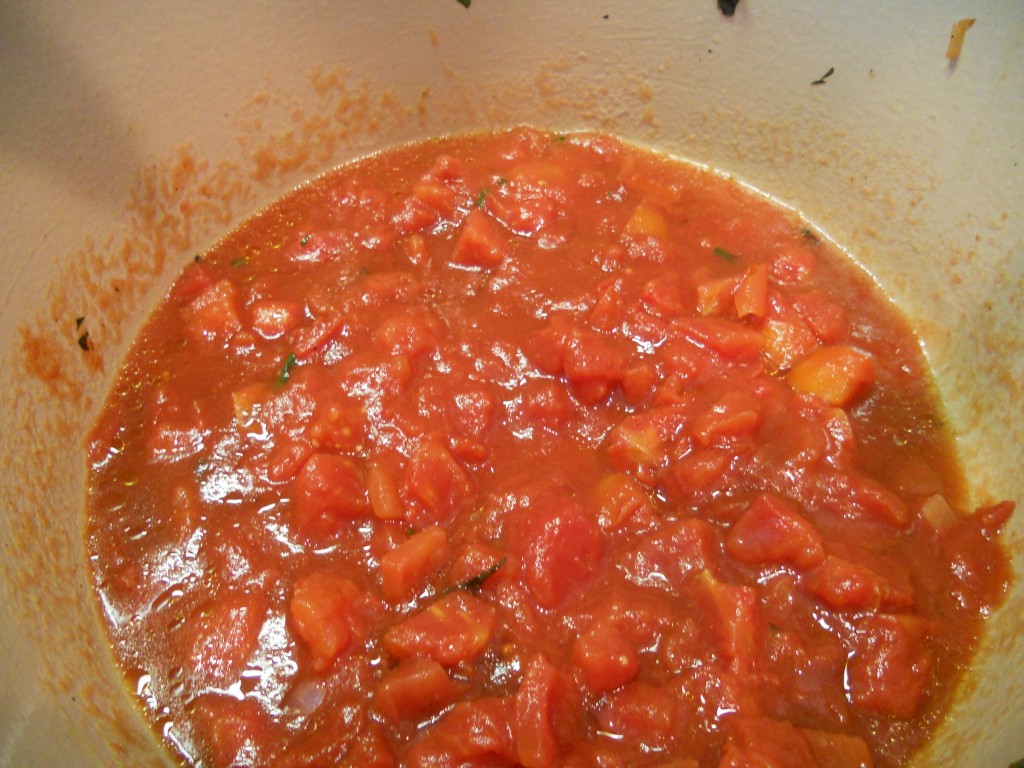 Blend with an immersion blender until smooth and stir in your half and half. Taste…add salt and pepper. If the sauce is tart, add 1 teaspoon of sugar to balance the flavor.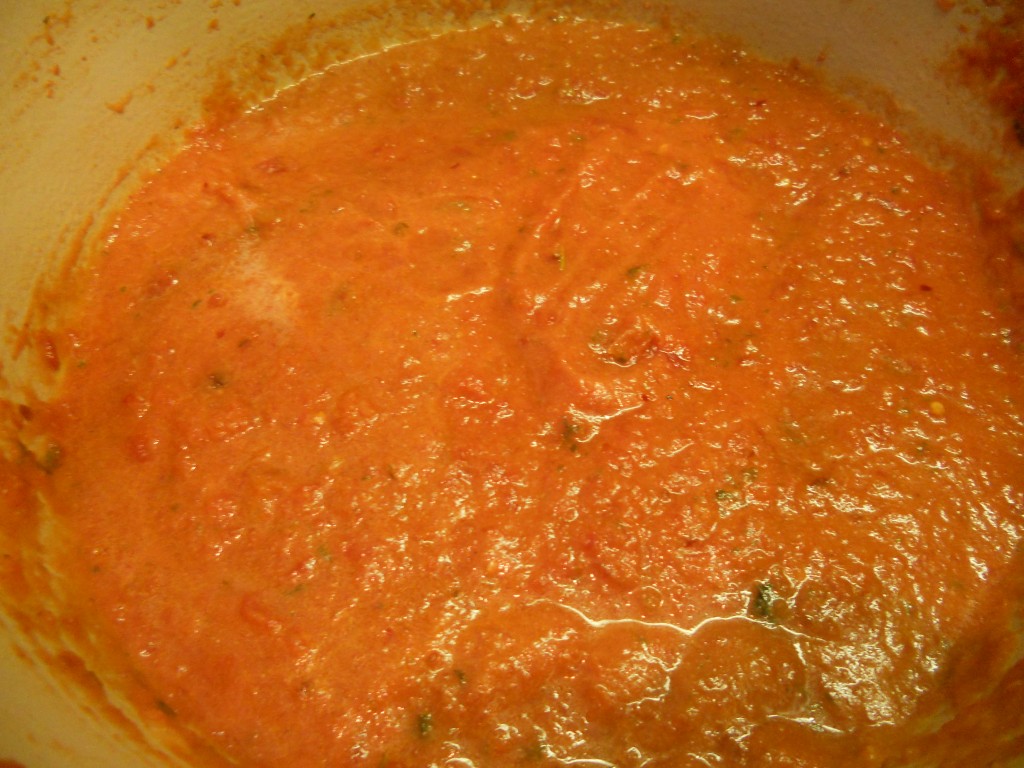 Lasagna Rolls:
1 cup Ricotta Cheese
1/2 cup Mascarpone Cheese
1 cup Mozzarella Cheese, Shredded
1 bunch Red Chard, chopped
3 ounces Panchetta
1 small Onion, chopped
salt
pepper
1 Tablespoon Fresh Oregano, chopped
1 Tablespoon Fresh Basil, chopped
8 ounces Fresh Lasagna Noodles, cooked and cooled
Saute' the Onions for 3 or 4 minutes and then add your Red Chard and cook for an additional 4 minutes or so.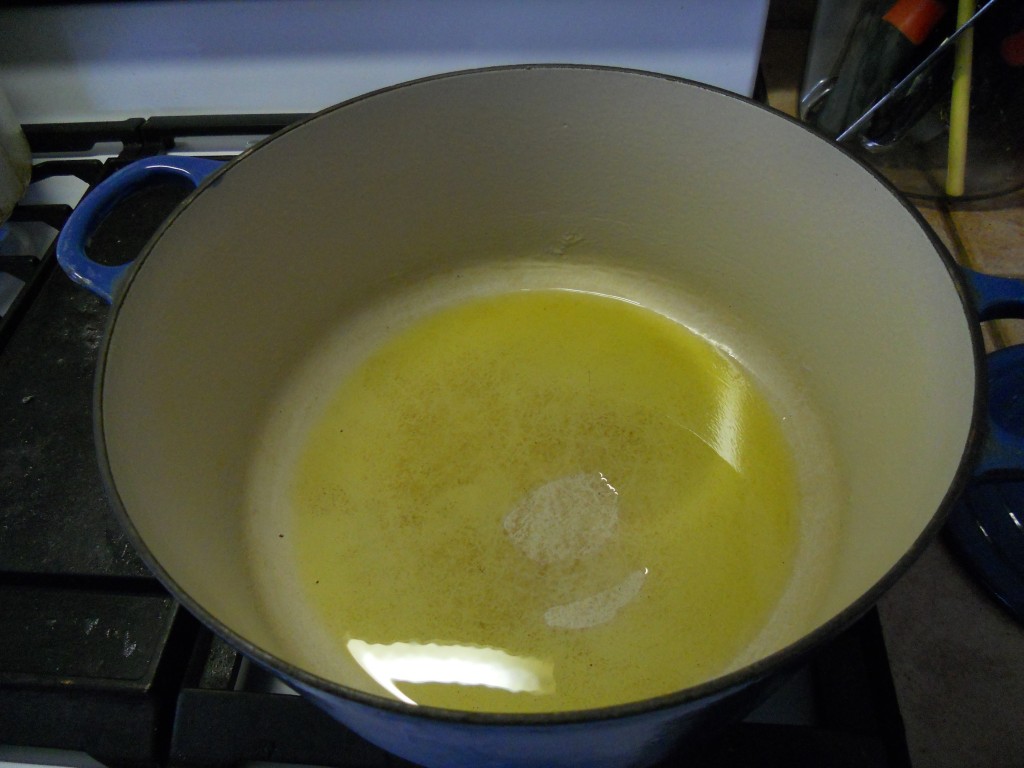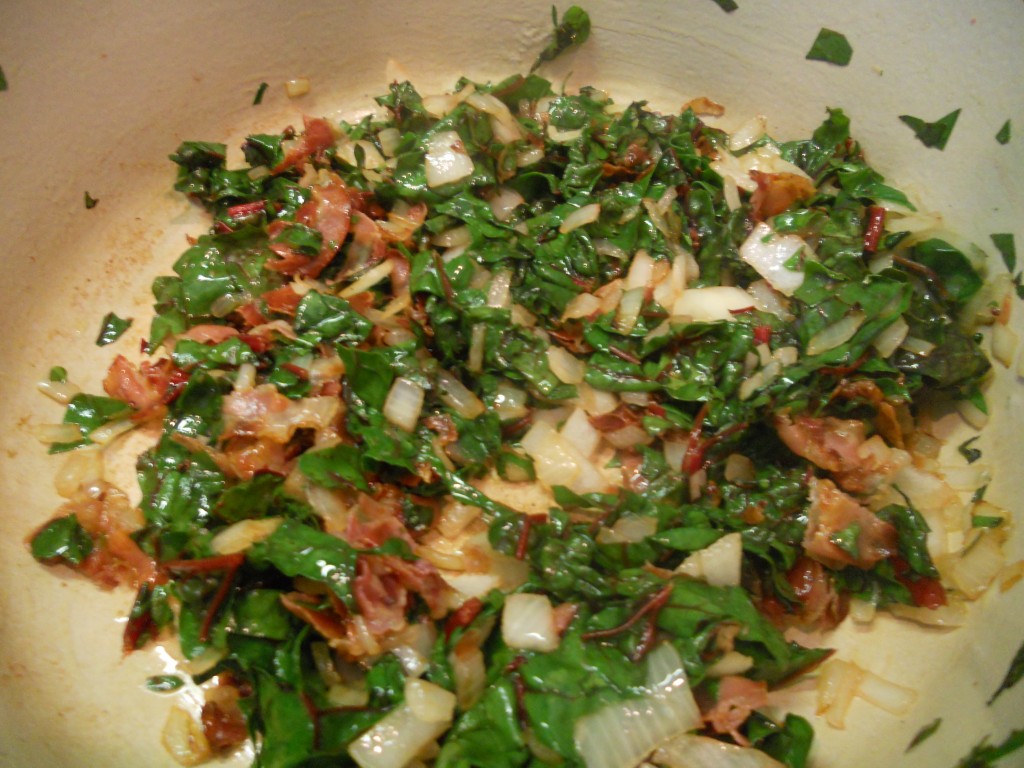 Add in your cooked Panchetta and fresh herbs.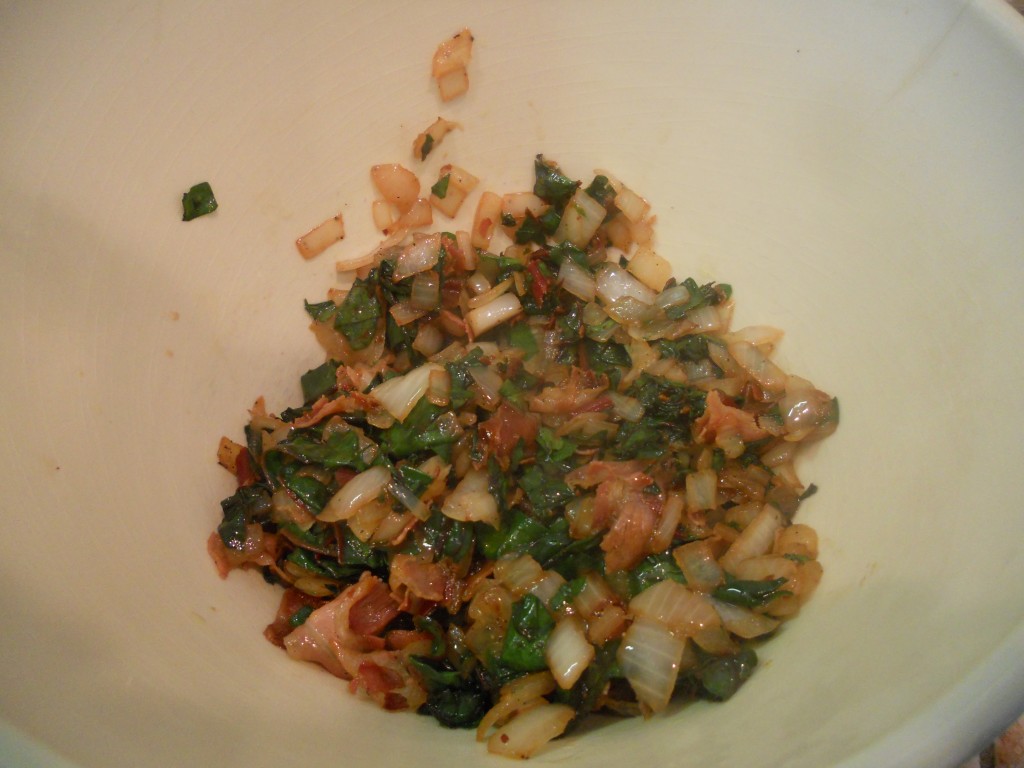 Take off heat and place in bowl with the three cheeses and stir.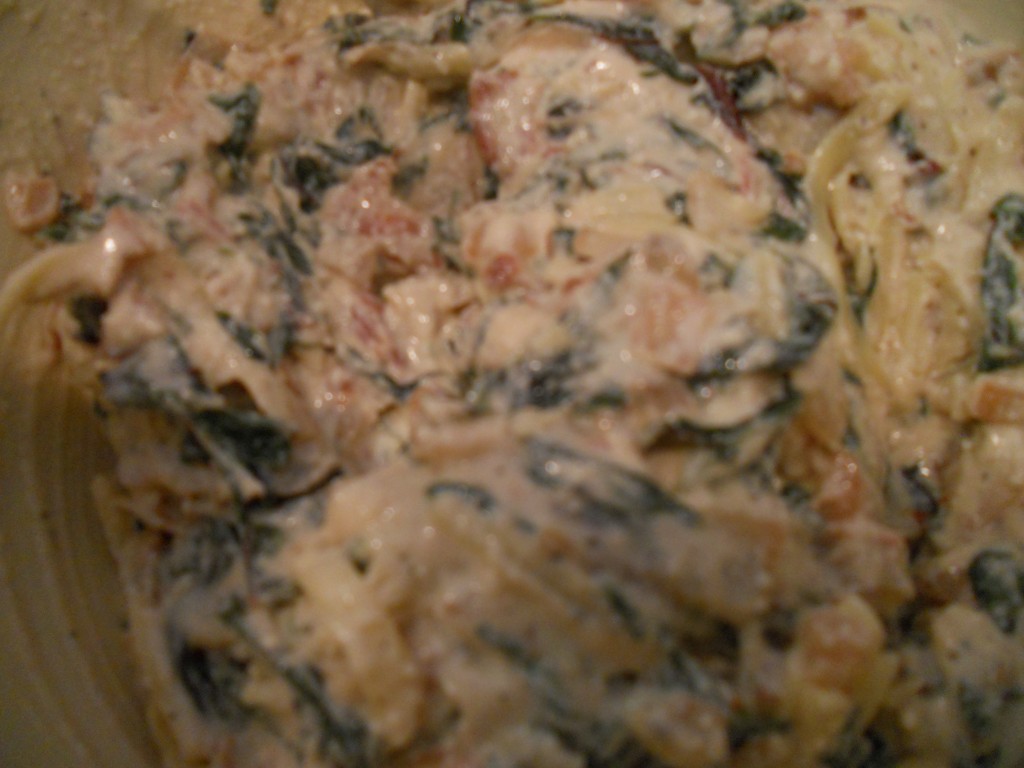 Lay your lasagna noodles flat and spread the filling 1/2 inch from the side of the noodles.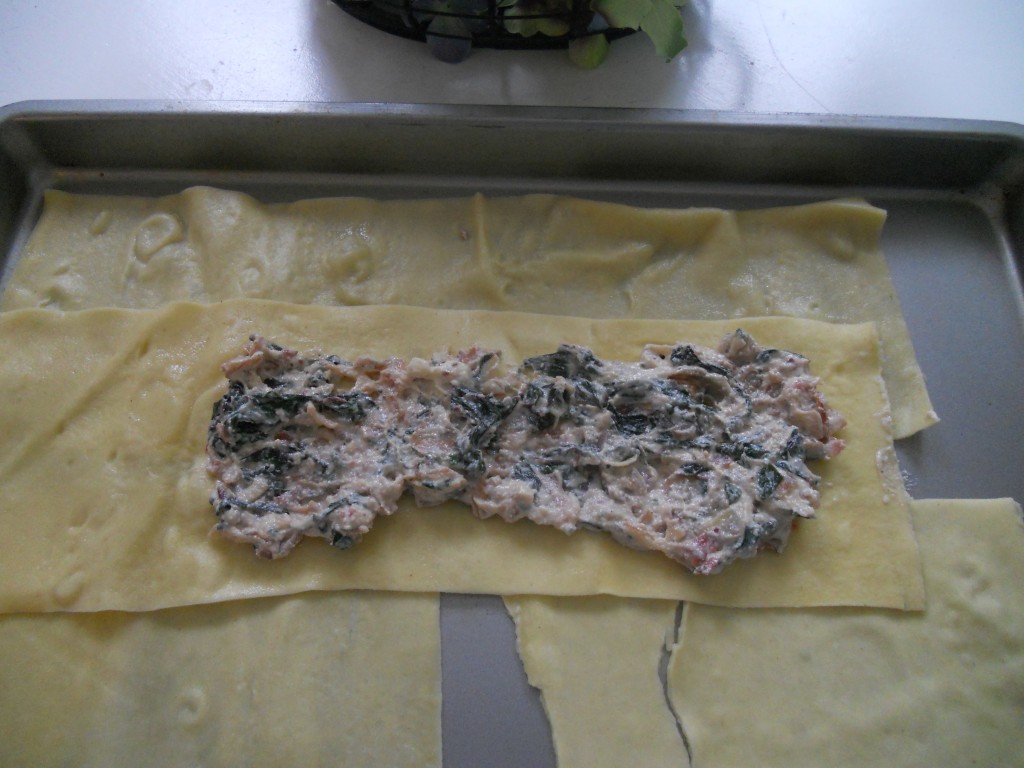 Roll up and place in your sauce. Repeat until all filling is used. Spoon a little sauce on each lasagna roll and top with 1/2 cup shredded Mozzarella.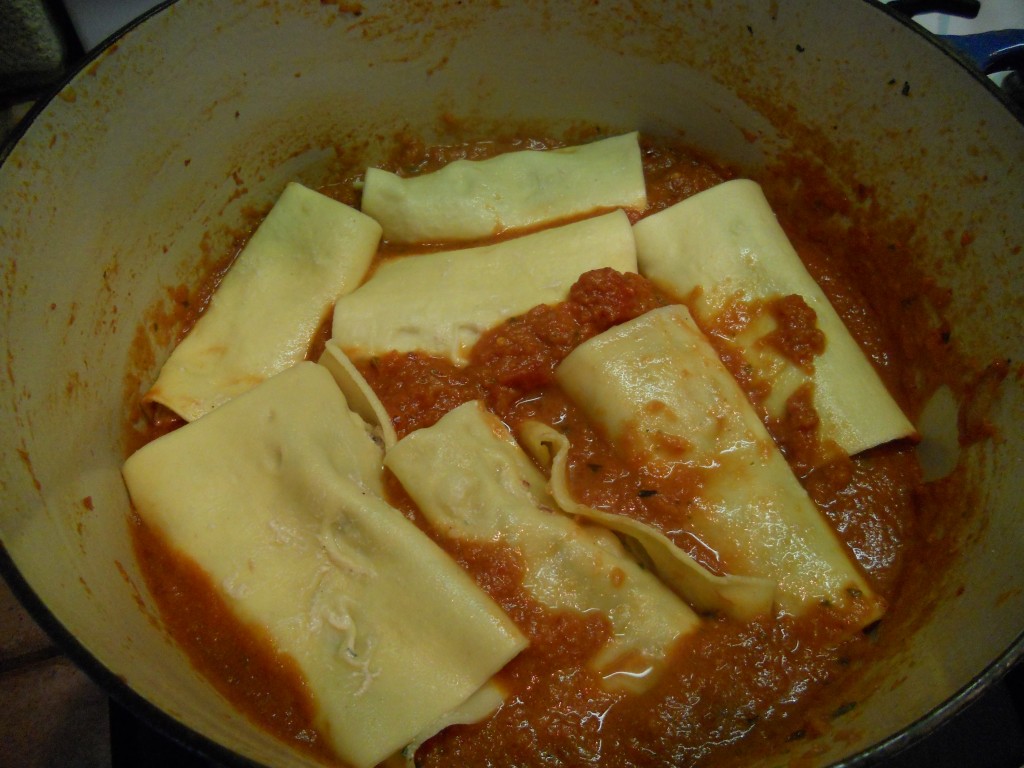 Bake at 350 for 25 minutes…look at this yumminess!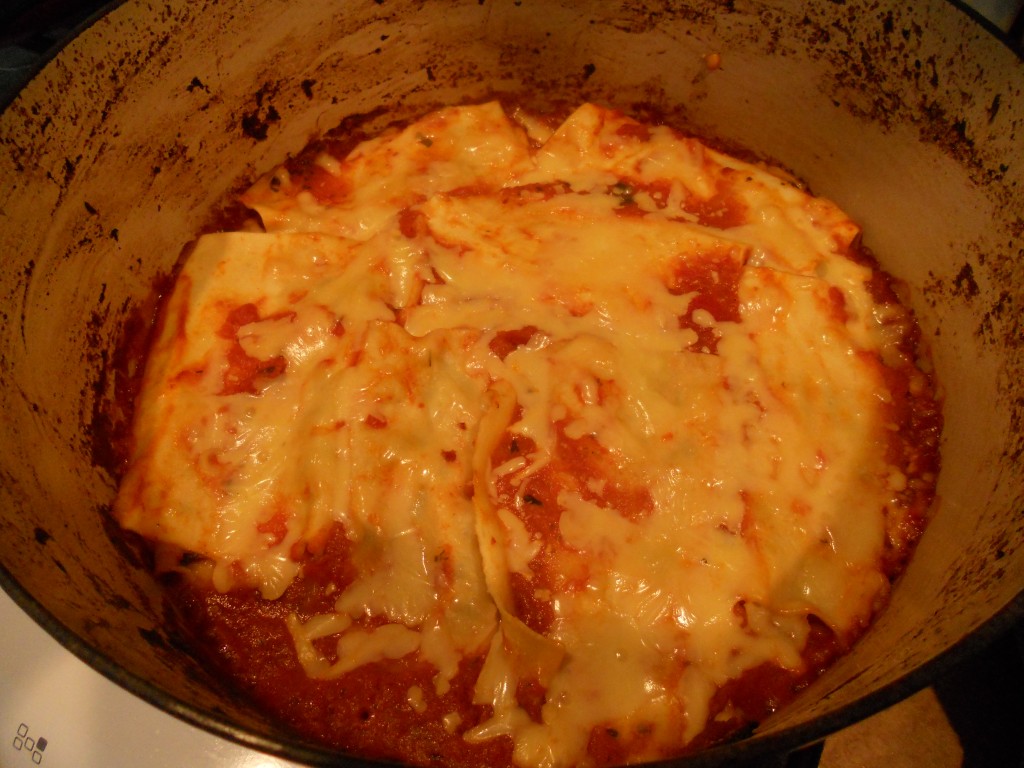 Time to serve right alongside some crisp buttered bread and Sauteed Garlic Spinach.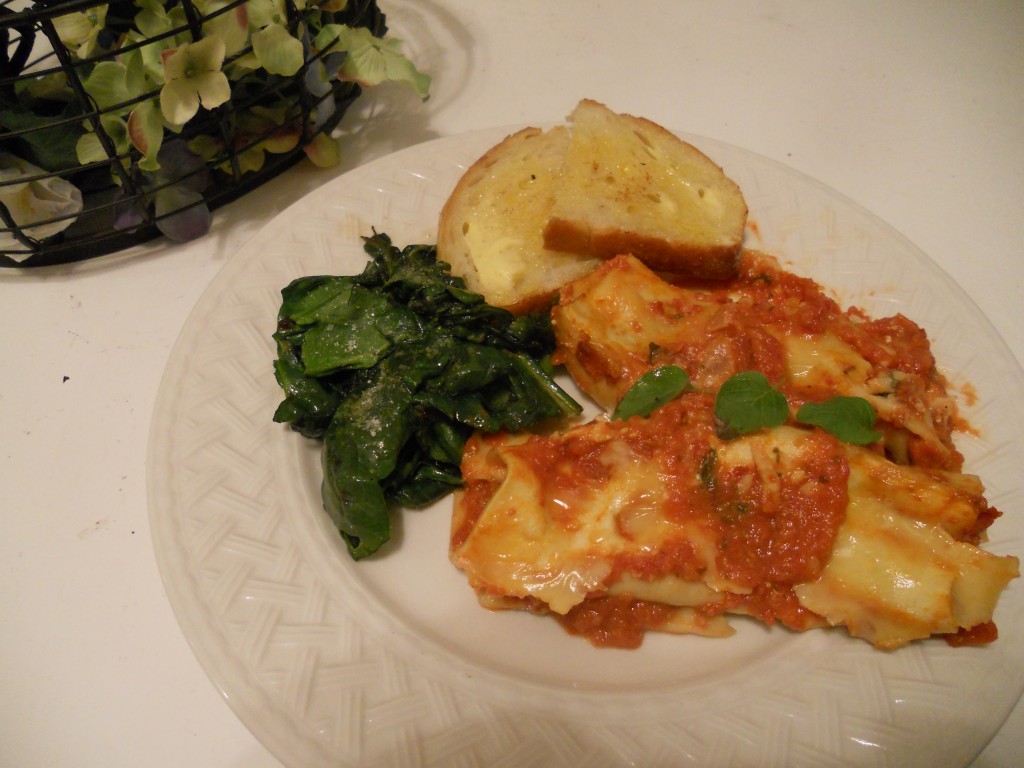 Blessings!