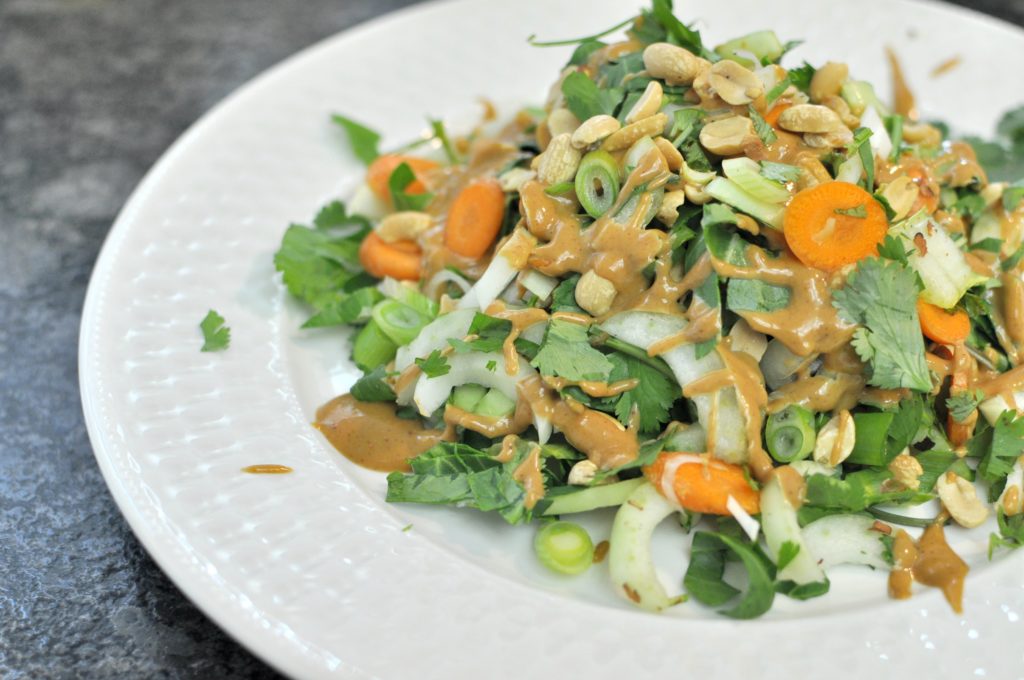 Are there certain words you enjoy hearing your children say? When my 4 year old says Bok Choy, it brings a smile to my face…so funny! Even better is when he eats it! And…with this recipe, he ATE IT!!!!
When I saw Bok Choy in my box from Farm Fresh to You this week I was admittedly a little disappointed…it is not something I traditionally cook with. I usually let it sit in the fridge until I tossed it in some soup or another dish just to use it up. This time…I wanted to do it justice. I wanted to make it star of the dish…the idea for this salad came to the rescue.
One of my husband's favorite meals includes Thai Peanut Sauce and it became the perfect complement to this the bok choy I found in my box.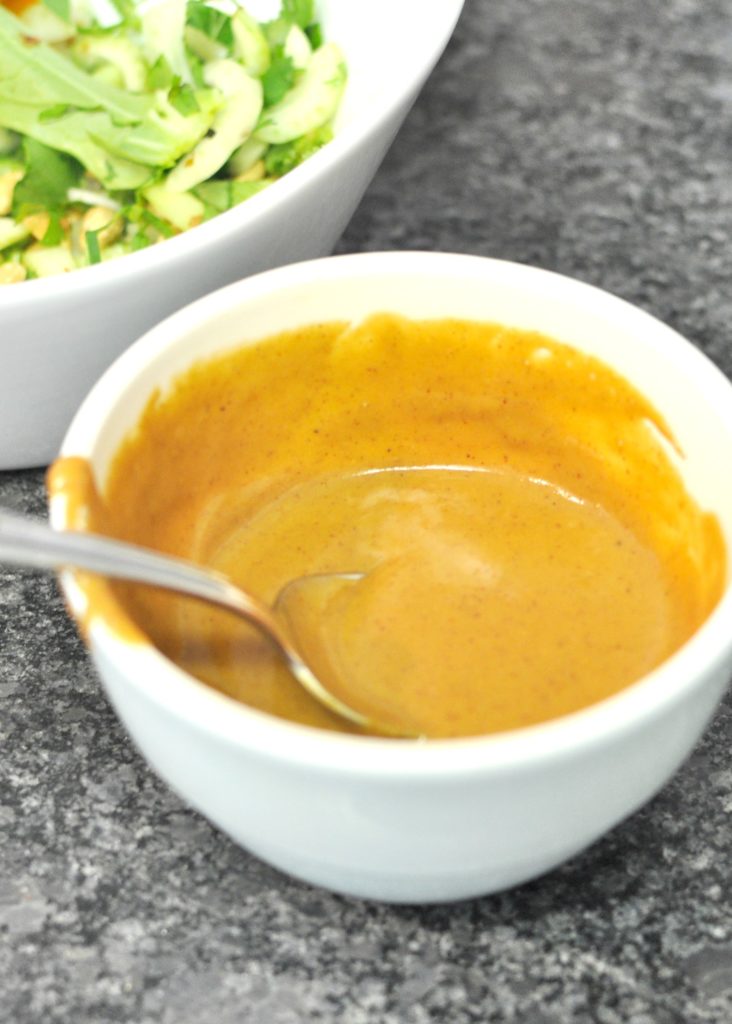 Bok Choy is crunchy and hearty enough to stand up to a heavier dressing. I combined it with cilantro, carrot, green onions and peanuts to make a flavorful salad that will definitely make it into the salad rotation. Add some grilled satay chicken and you have a full meal that is healthy, low carb, and packed full of flavor
Try it! You will be glad you did!
Salad:
3 cups Bok Choy, sliced
3/4 cup Cilantro, chopped
1 Carrot, thinly sliced
1/2 cup Peanuts
2 Green Onions, sliced
Dressing:
1 cup Peanut Butter
1/3 cup Tamari (or Soy Sauce)
1 tablespoon Sriracha (or your favorite Hot Sauce)
2 T Stevia Blend (I used Trim Healthy Mama Gentle Sweet)
1 Lemon, Juiced
1 teaspoon Apple Cider Vinegar
1/2 – 3/4 cup Hot Water
Instructions:
Combine all of the dressing ingredients and enough hot water to give the dressing a texture that can be tossed in a salad. Set aside.
Prepare all salad ingredients and toss together with dressing to your taste. I prefer a lightly dressed salad, so I use less than 1/2 of the dressing…but don't worry, the rest of it is enjoyed on whatever meat I serve alongside this amazing salad.
What is your favorite thing to do with bok choy? I am always looking for new ideas!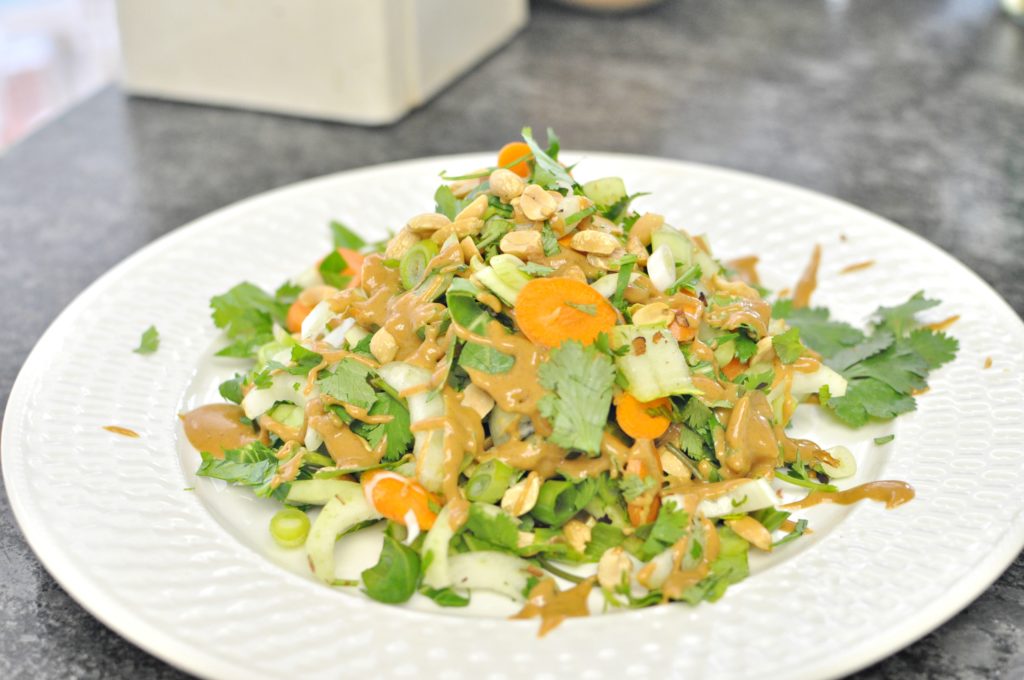 I shared my recipe here:
<br