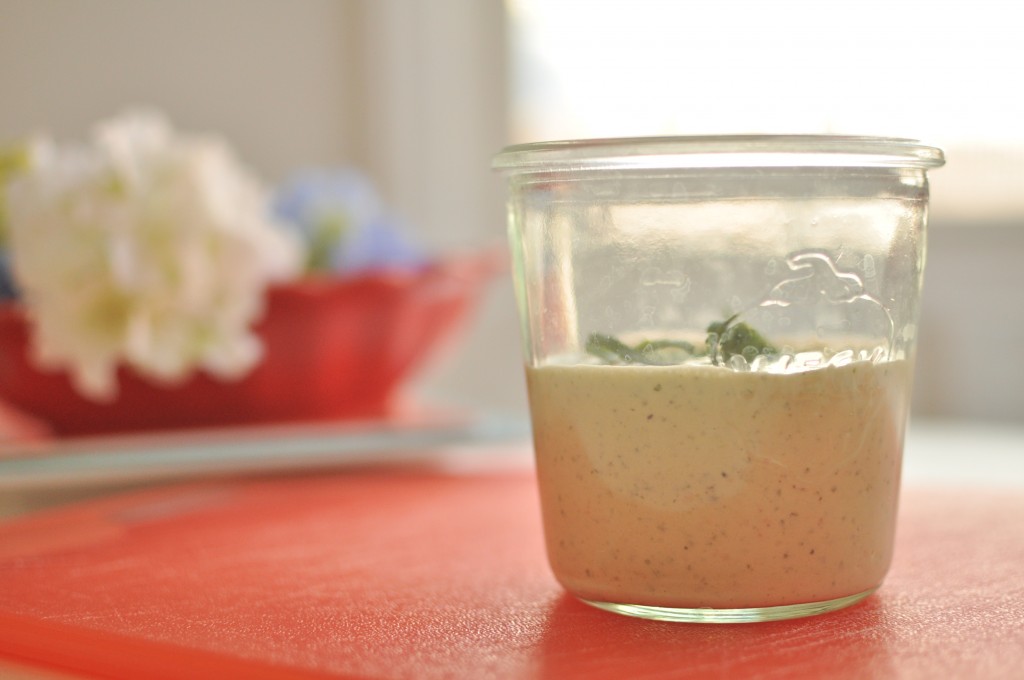 Today, when I was getting ready for some family friends to come over to watch the playoff games, I decided to make a dip that didn't come with a little packet. 🙂 I know…you don't need those little packets, but they are so convenient and fail proof!
But this time I had lots of fresh ingredients in the refrigerator and the basil and peppers won out…so glad they did, because this sweet basil dip is delicious!
It is fresh and a little tangy from the lemon and so flavorful from the basil, peppers and onions. Here is what I did:
Ingredients:
2 cups Sour Cream
1/2 cup Basil Leaves
2 tablespoons Onion
2 tablespoons Red Bell Pepper
2 tablespoons Green Bell Pepper
Salt
Pepper
Juice of 1/2 Lemon
Instructions:
Pulse all ingredients in your food processor until smooth and well combined. Enjoy with fresh veggies, chips, pita bread, or crackers…or on a sandwich or with chicken or fish or…you get the idea…it is yummy 🙂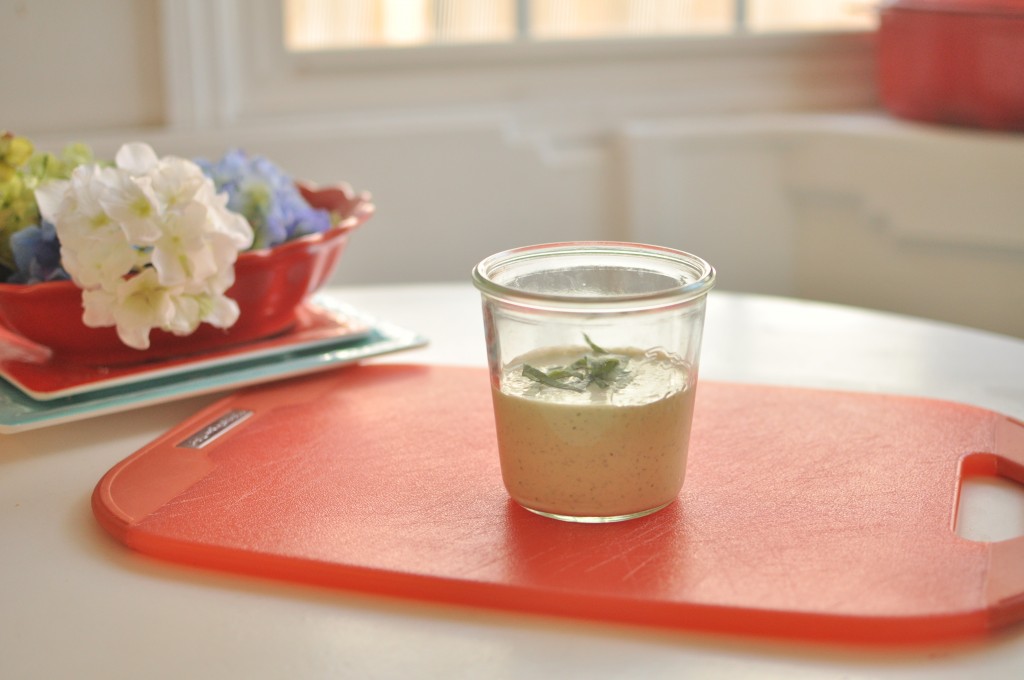 Hope you enjoy too!
Blessings!