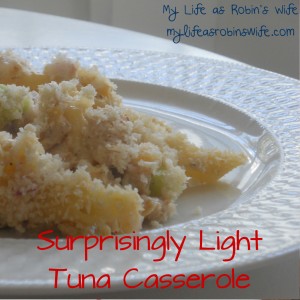 Have I mentioned that last Thursday was really full? Yes, I know…about three days in a row! And, how did so much good cooking happen in one day? I have no idea! 🙂 Actually, it happened, because I was trying to avoid eating out yet again in a full week, and I did have ingredients on hand. So…I just buckled down and worked fast. With these simple recipes…you will find that it is doable and rewarding to cook at home…even when it seems impossible!
About 30 minutes before leaving for our Mom's group at church, my daughter said, "can we all have lunch together as a family today before Joseph goes back to school?" My husband was standing right there…he said he could come home for lunch…so, I heard myself say "Great idea!" while I was thinking…what are we going to eat??? My first thought…tuna sandwiches. Wait, no bread…hmmmmmm. How about Tuna Casserole? I could cook the noodles while I got ready to go out the door and then do the rest really fast. Interesting plan…but, it worked! By the time we left, this was in the fridge and all ready for my son to put in the oven before we returned home. With the addition of some fresh fruit on the side….lunch was served! 🙂
Ingredients:
1/2 cup Red Onion, chopped
1/2 cup Celery, chopped
2 cans Solid White Tuna
1 cup Cottage Cheese
1/2 cup Plain Nonfat Yogurt
1/2 cup Milk
1/2 cup Mayonaise
Salt
Pepper
2 cups Cheddar Cheese
1 lb of Penne Noodles, cooked to al dente
1 1/2 cups Panko Bread Crumbs
2 Tablespoons Butter
Instructions:
Chop your onions and celery into a medium dice.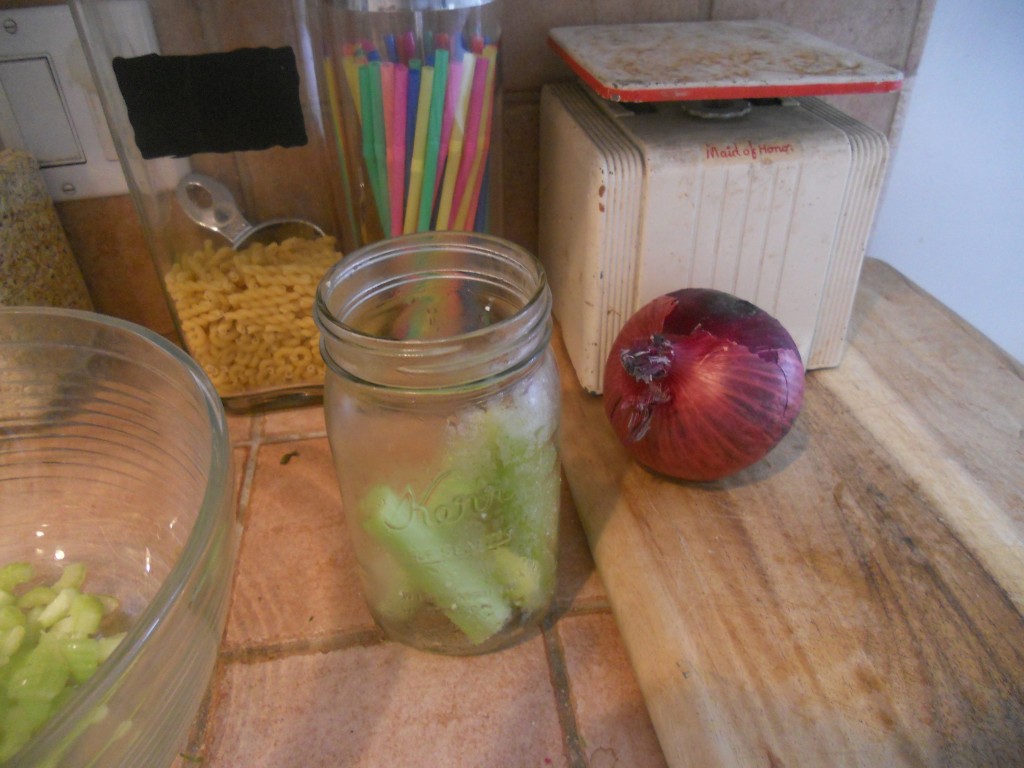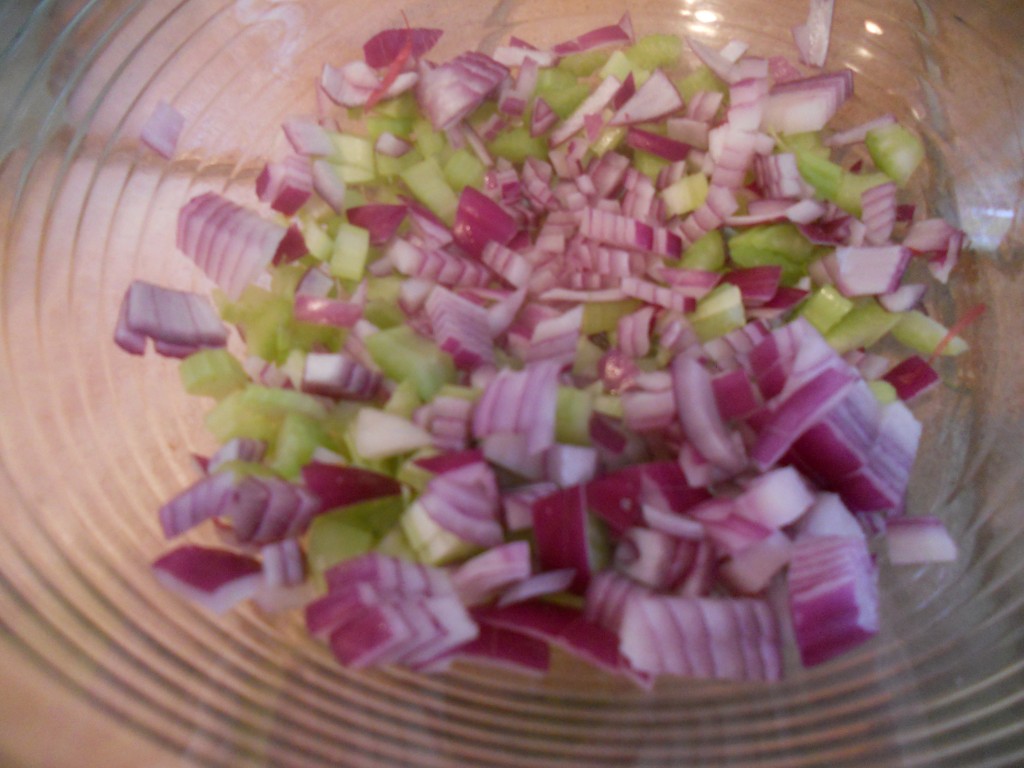 Add in the Cottage Cheese, yogurt, milk and mayo (you can pulse these four ingredients in a food processor if you want the cottage cheese to disappear. I didn't do that and none of my "non cottage cheese eating family" commented.) and salt and pepper and mix together.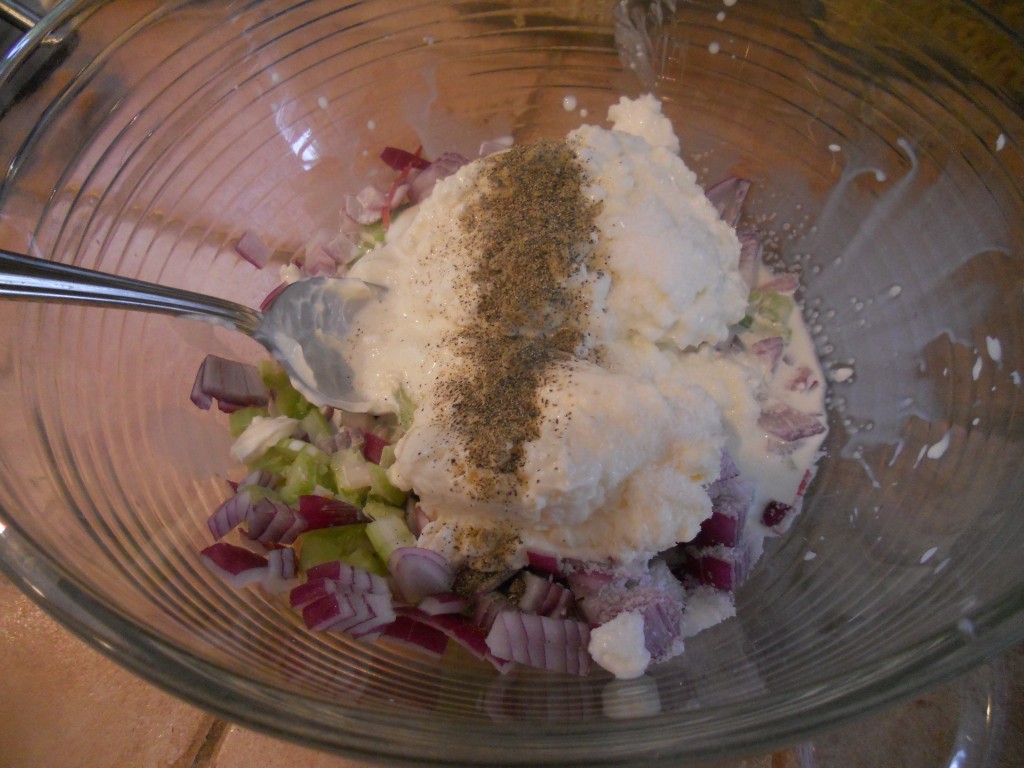 Time for the cheese. Truthfully, this is a nice addition, but, if you were trying to make this casserole even lighter, you could leave this out entirely, or even cut it to one cup and put it on top of the bread crumbs. But, if you add it, stir it in here. 🙂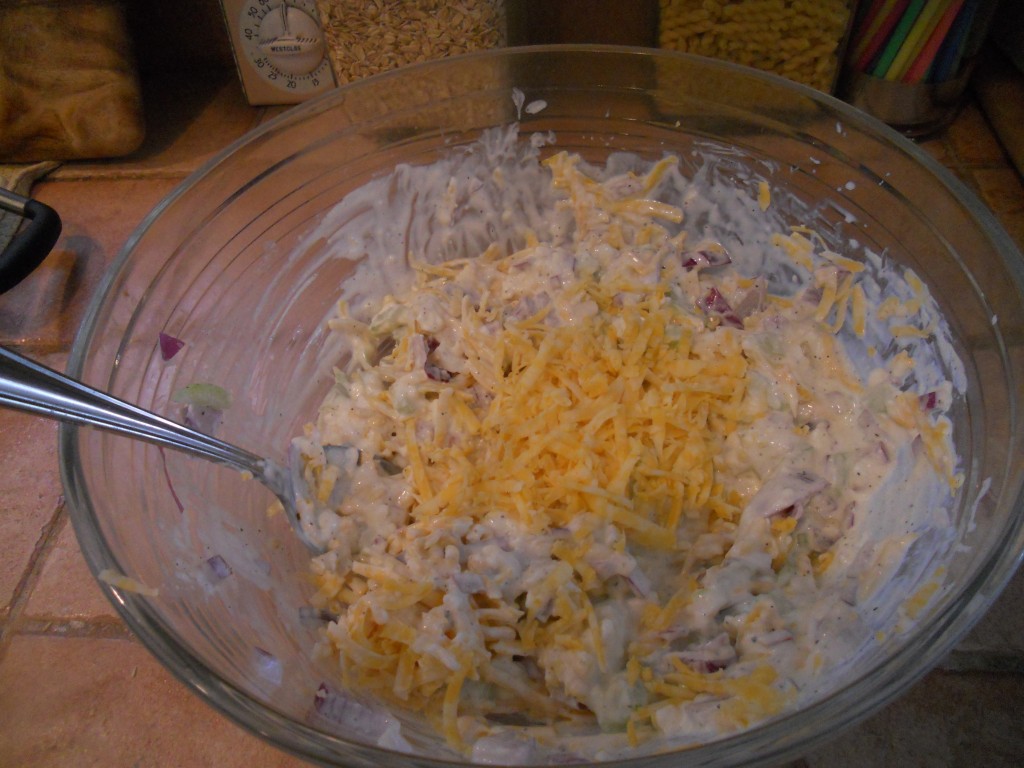 Stir in the noodles and place in a 9X13 baking dish and top with the Panko and the butter, cut into small pieces. That helps with browning. To make this even lighter…you could mist it with olive oil right before baking instead of putting the pats of butter on top. I covered it with plastic wrap and put it in the fridge just before leaving for the morning. My son put it in the oven while I was gone so we could then all have lunch together when I returned from our Mom's group at church.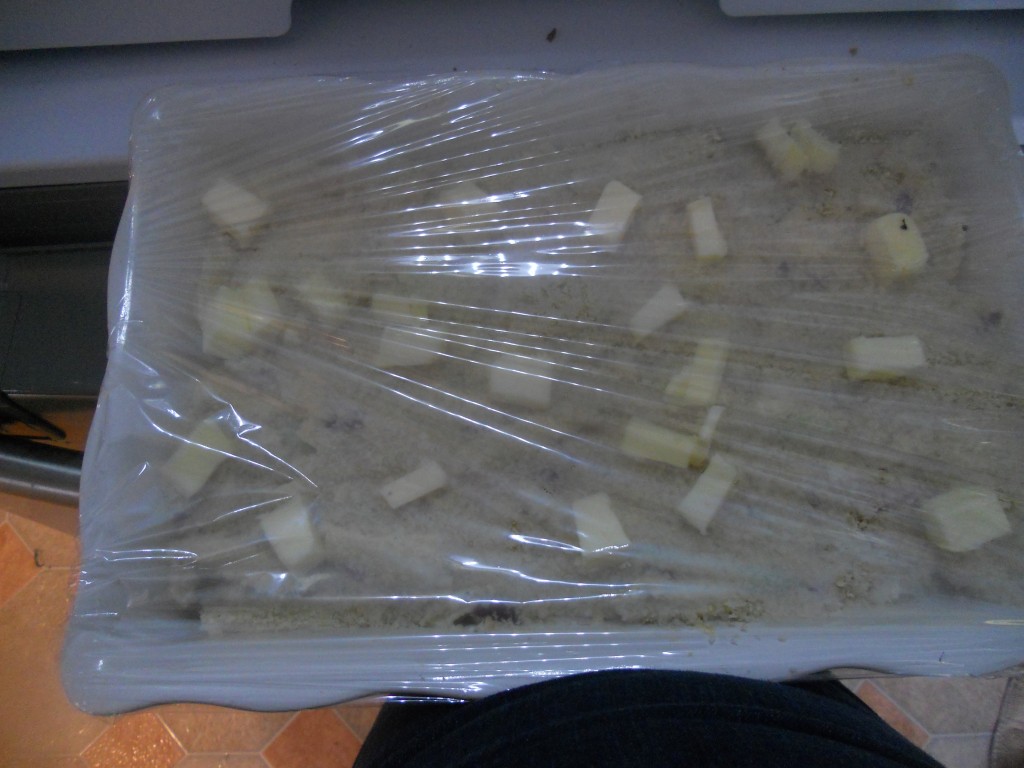 Here it is all yummy looking after baking at 350 degrees for 40 minutes.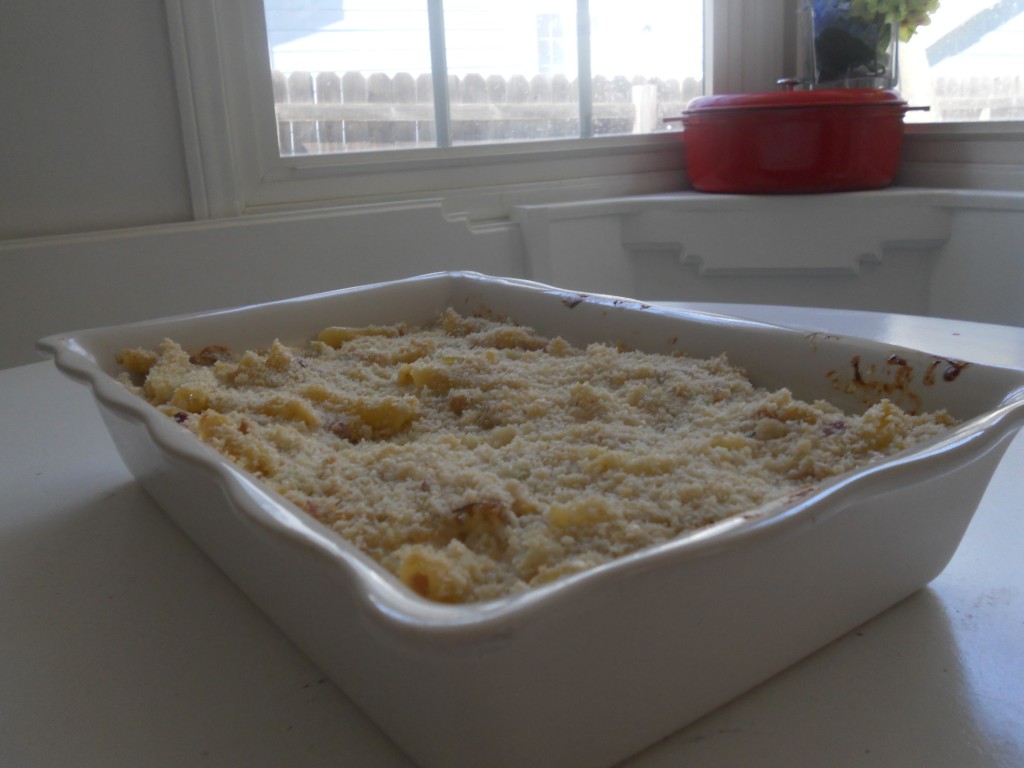 There were many compliments from each family member upon eating this dish…even with the cottage cheese and yogurt instead of all mayo and "cream of something" soup. Of course, I didn't tell them about the cottage cheese and yogurt until afterward. 🙂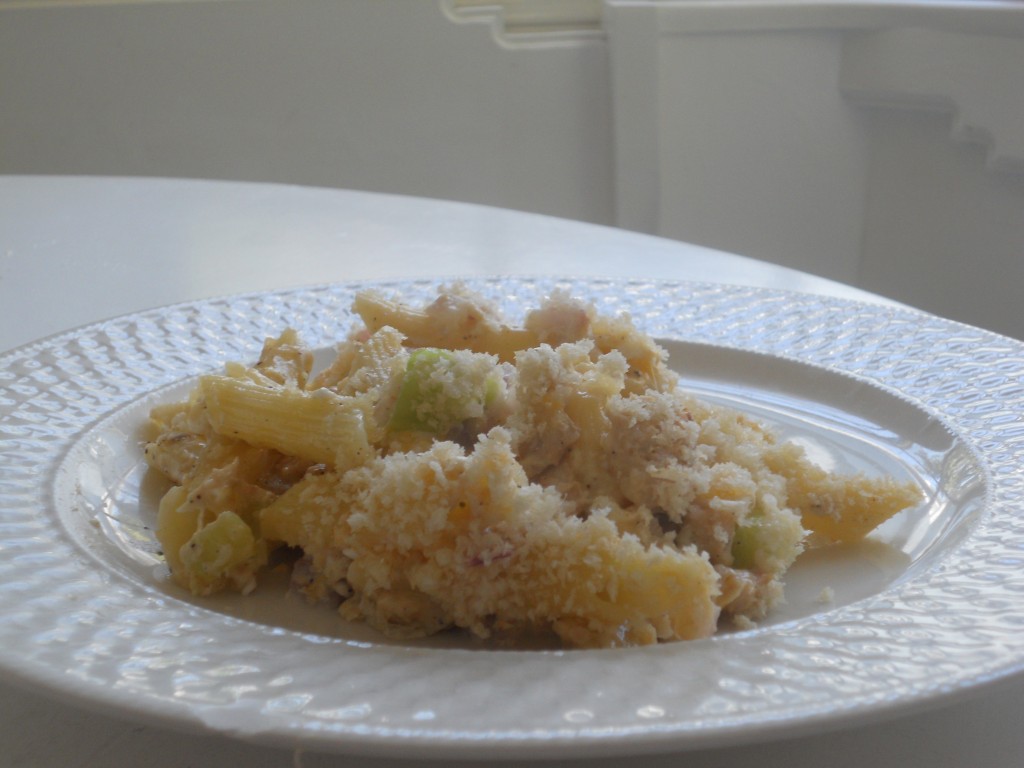 Hope you try this! You won't regret it…unless of course you don't like tuna…then you might 🙂
Blessings!
I linked up at: