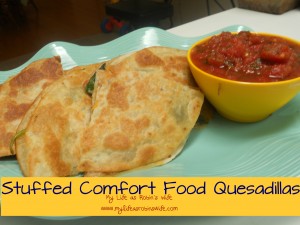 My husband was heading home for lunch and I had no idea what to make…hmmmm…tortillas. Could make plain Quesadillas. But, then, I spotted the spinach and the pot roast and a plan formed. You really can put just about anything in a quesadilla…covered with melty cheese you can't lose. Even though that it true, this combo really seemed like a great idea.
The cheese melted through the spinach and the onion and made a yummy, gooey bite that was delicious! The double layers allowed you to have crispy outer tortillas, and yet still have one in the middle that was soft and warm, just like a tortilla should be.
So, next time you have a few leftovers and some cheese and tortillas, see what new quesadilla you can create!
Here is what I did:
Add a little olive oil to the pan.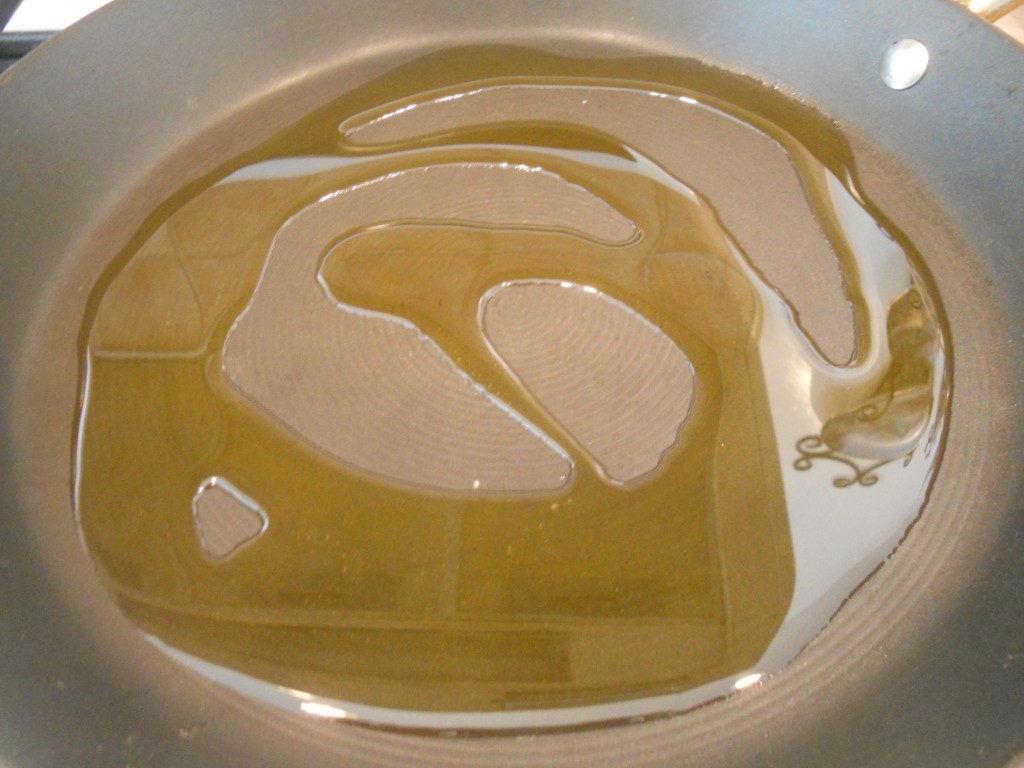 Add in 1 medium diced onion.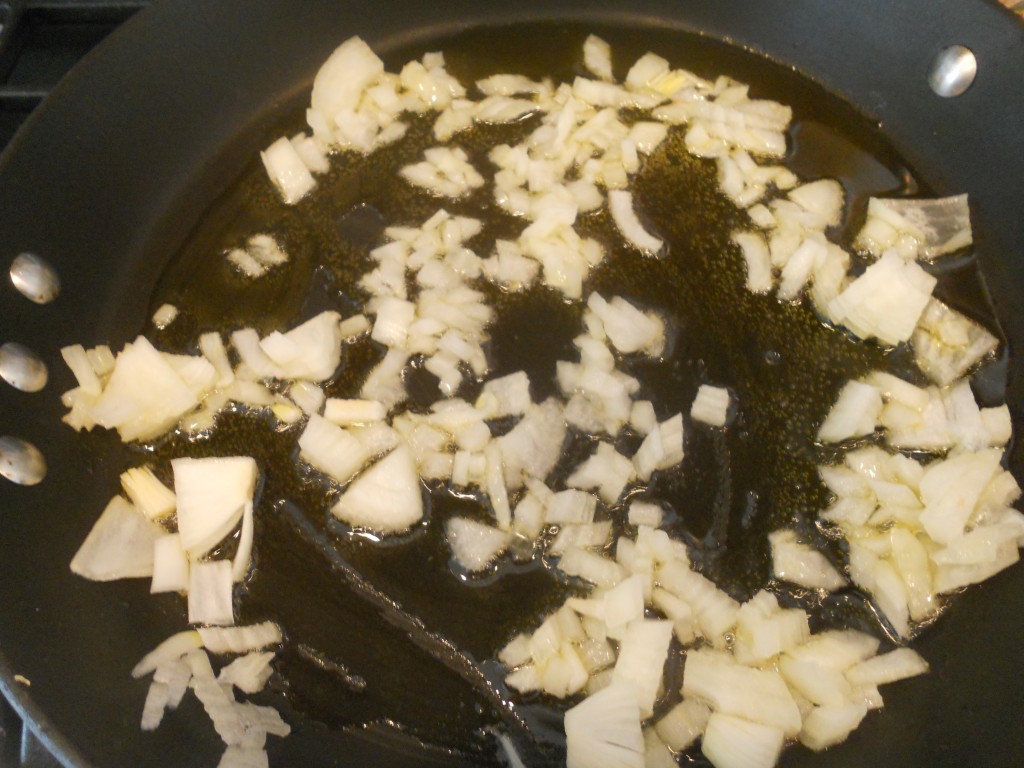 After the onion has softened, add some large handfuls of baby spinach. Don't worry…it will shrink. 🙂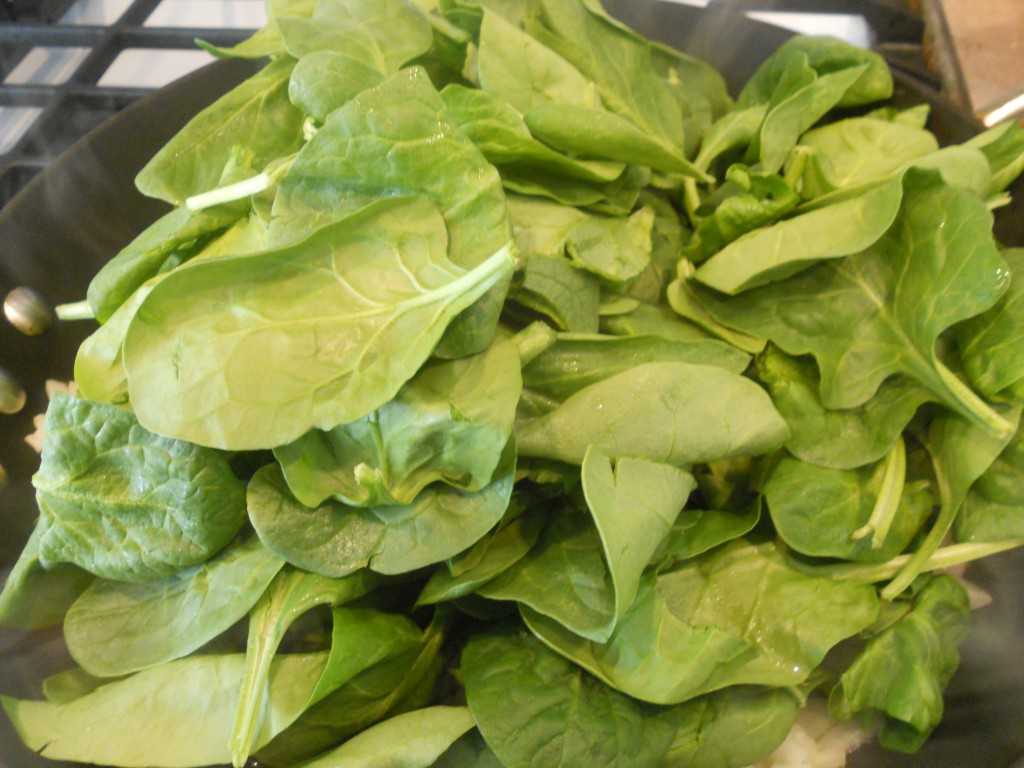 Add in your leftover comfort food…mine was Pot Roast with Gravy. Finally, add in about a 1/2 cup of good fresh salsa.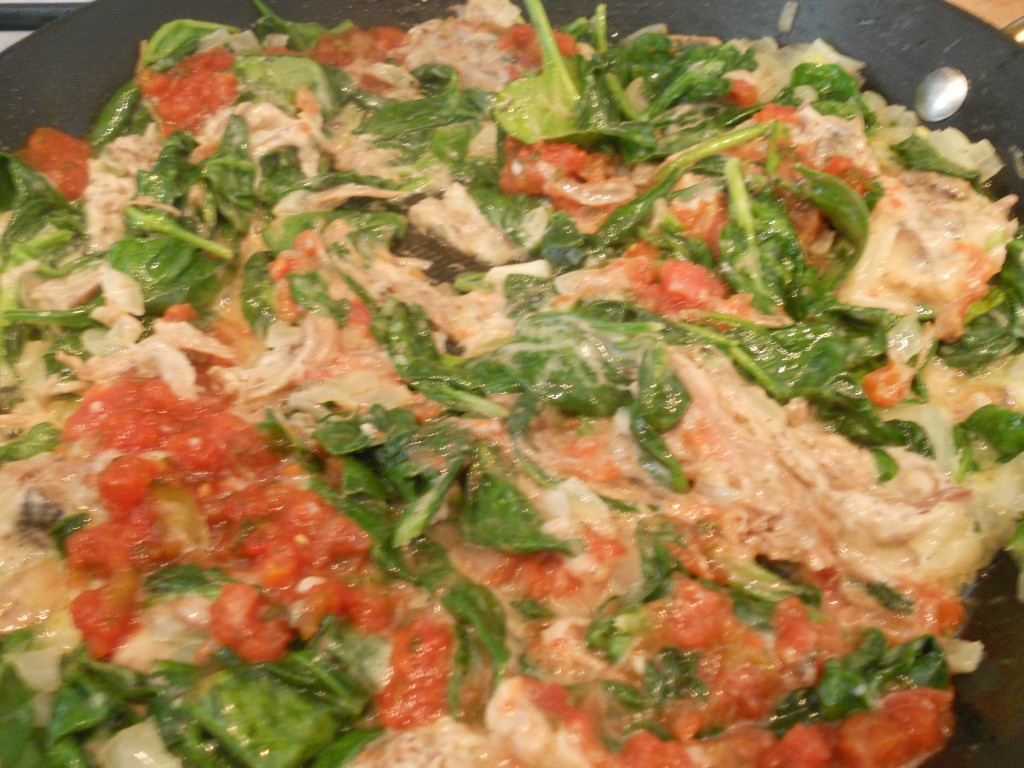 Place one tortilla in a bit of hot oil in a pan and top with some of the stuffing and about 1/3 cup of shredded cheddar cheese. Top with another tortilla and then more stuffing and more cheese and finally, top with another tortilla. Cook on the first side for a few minutes, or until browned and then flip.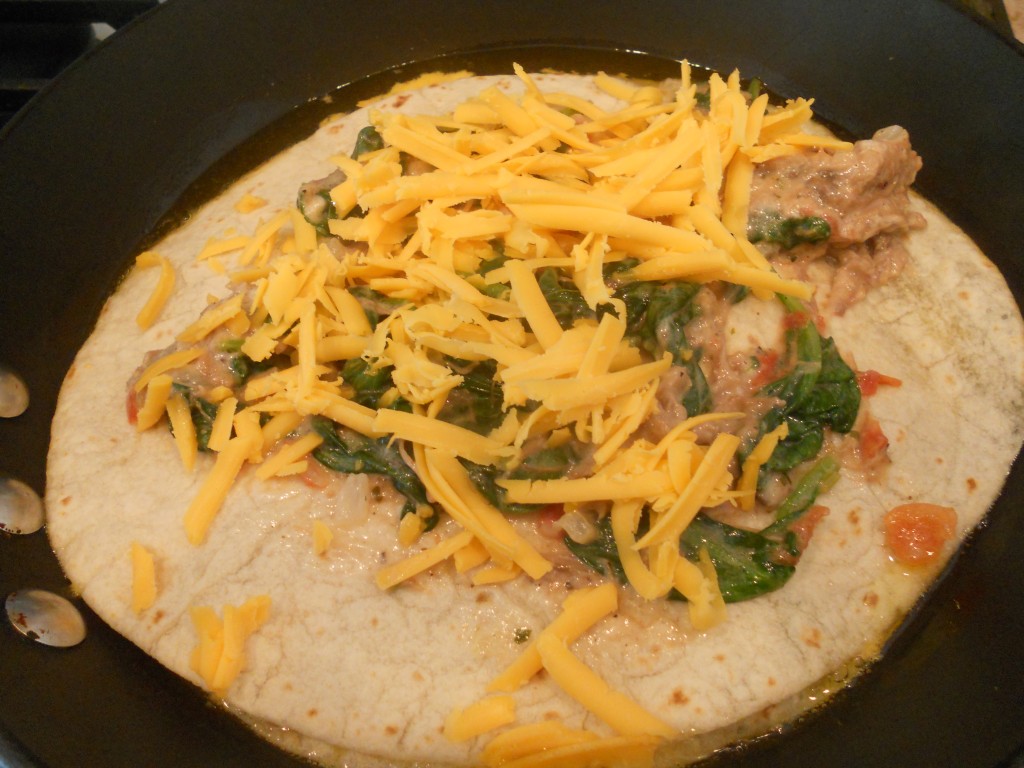 Cut in quarters and serve with more fresh salsa and guacamole or sour cream. Yum!