The other night we had rice for dinner…in fact, it was even the frozen kind from Trader Joe's that you heat in the microwave…pretty basic. We were also having roasted chicken and I had squeezed fresh orange juice over it when it was hot from the oven. And, we were having Chinese Chicken Salad…without the chicken…and that had some orange zest over the top. So…the rice needed to be dressed up for the party!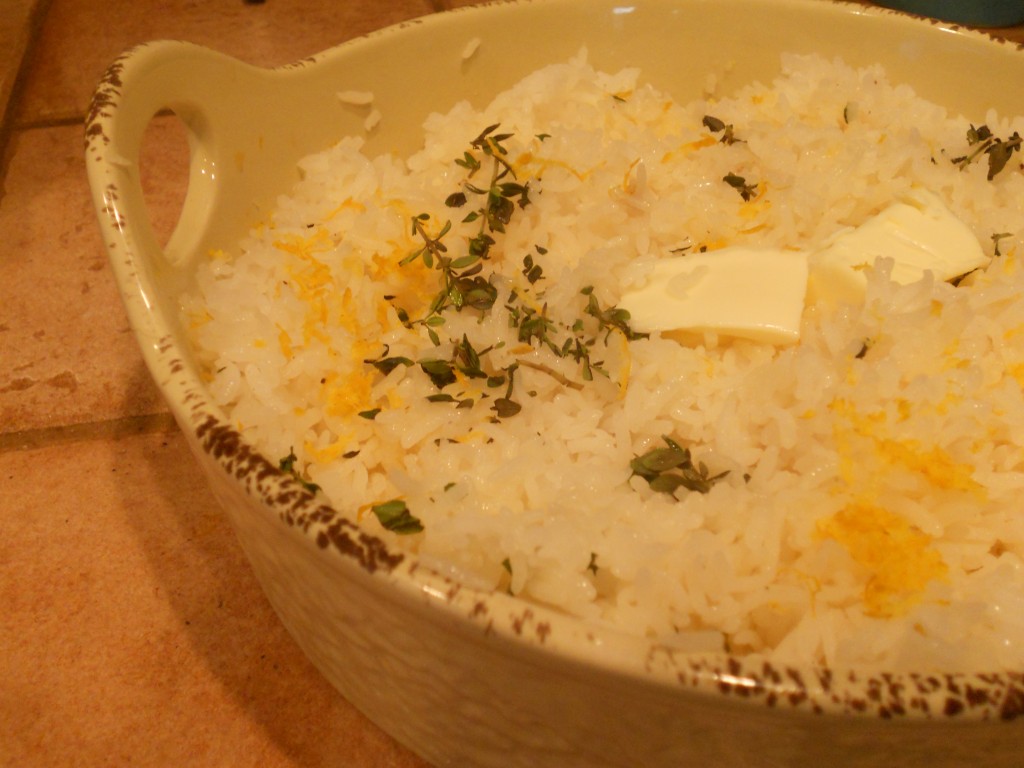 Add a little butter, some fresh thyme and orange zest, and of course, the juice of half an orange and you have rice that will stand tall next to any main dish. 🙂
This little bit of effort went a long way…it tasted bright and smelled fragrant. And, of course, the cute serving dish didn't hurt either. 🙂
Blessings!