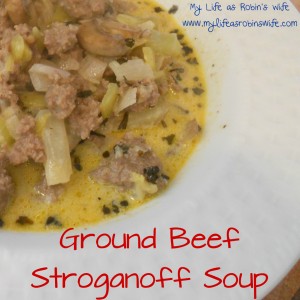 As noted in yesterday's post, last Thursday was a very full day! I am thankful for dinner ideas like this one that can be pulled together in a few minutes and be satisfying and delicious. Besides cutting my finger…trying to go to fast…this was simple to put together and filled our home with smells that beckoned us to come to the kitchen for dinner. When I made soup the first time, I didn't add the noodles…which is why they are missing in the photos. But, when we reheated it for a second meal, my daughter suggested adding them and calling this Stroganoff Soup. Great idea! So, I tried it and she was right. Even with the green chilies, it tastes very much like stroganoff. But, you can leave them out if you want. 🙂
Here is what I did.
Ingredients:
1 1/3 lbs Ground Beef
2 Stalks Celery
1/2 Large Onion
2 cloves, Garlic
8 ounces, Mushrooms, sliced
3 Potatoes, sliced in half moons
4 cups of Vegetable or Chicken Broth
2 cans of Diced Green Chilies
2/3 cup of Heavy Cream
1 tablespoon, Dried Basil
Salt and Pepper
1 cup of egg noodles, dried
Instructions:
Saute the onions, garlic, mushrooms and celery until they begin softening.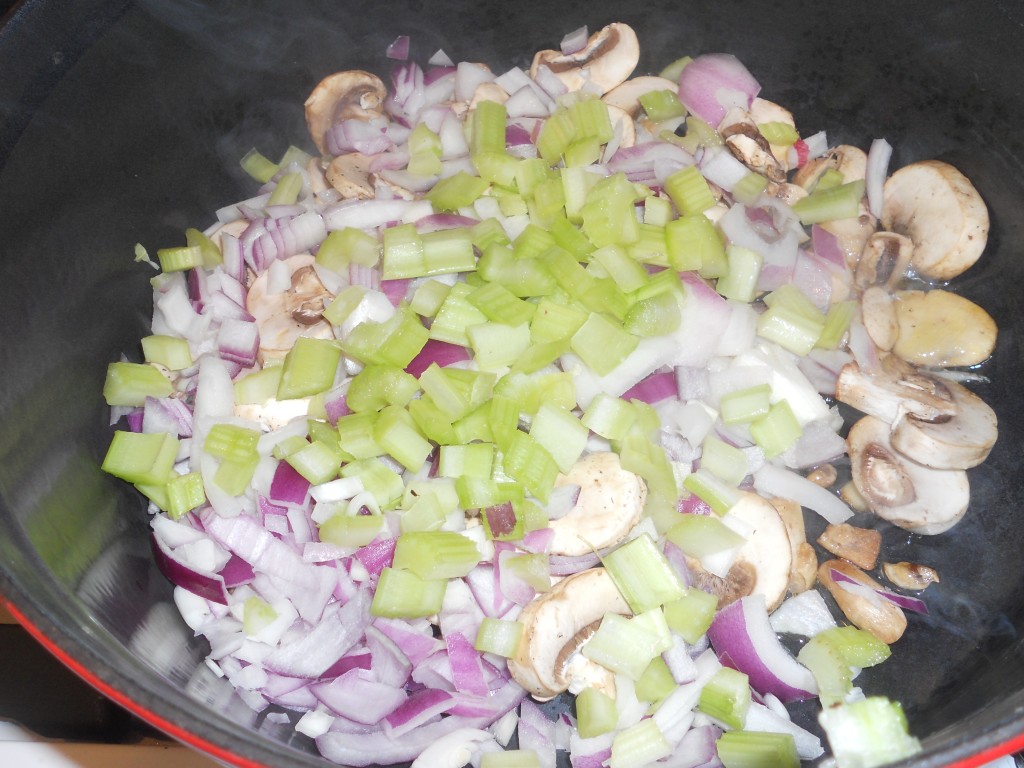 Add in the ground beef and cook until fully browned.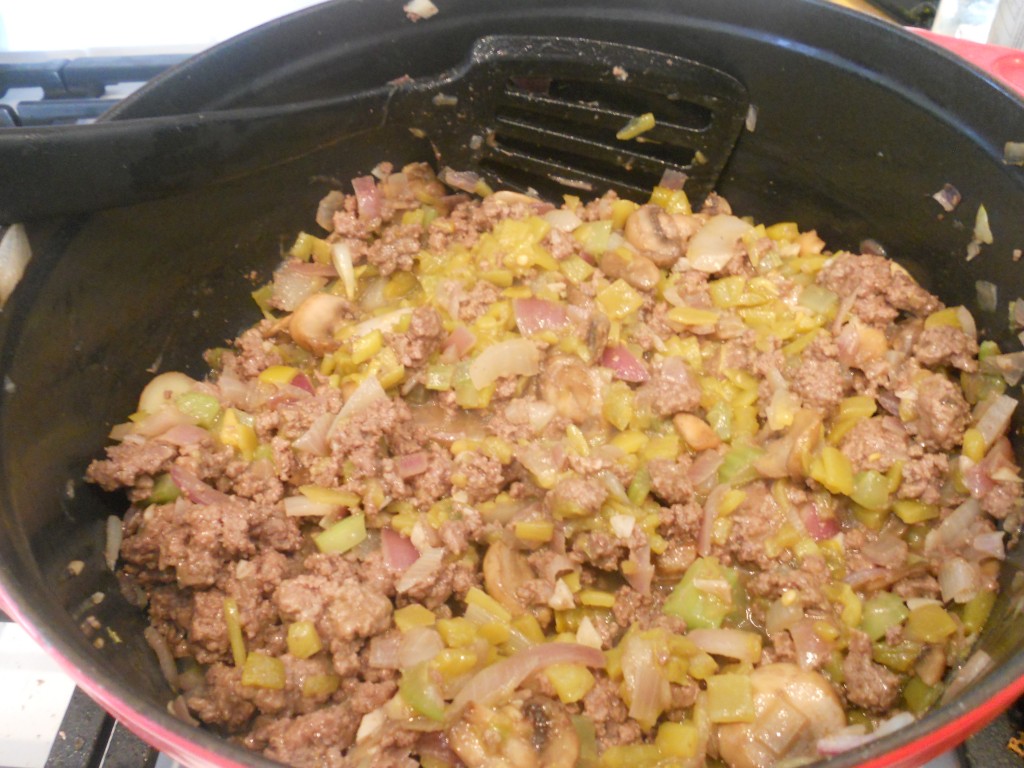 Add in the potatoes, dried basil, salt and pepper and bring to a boil.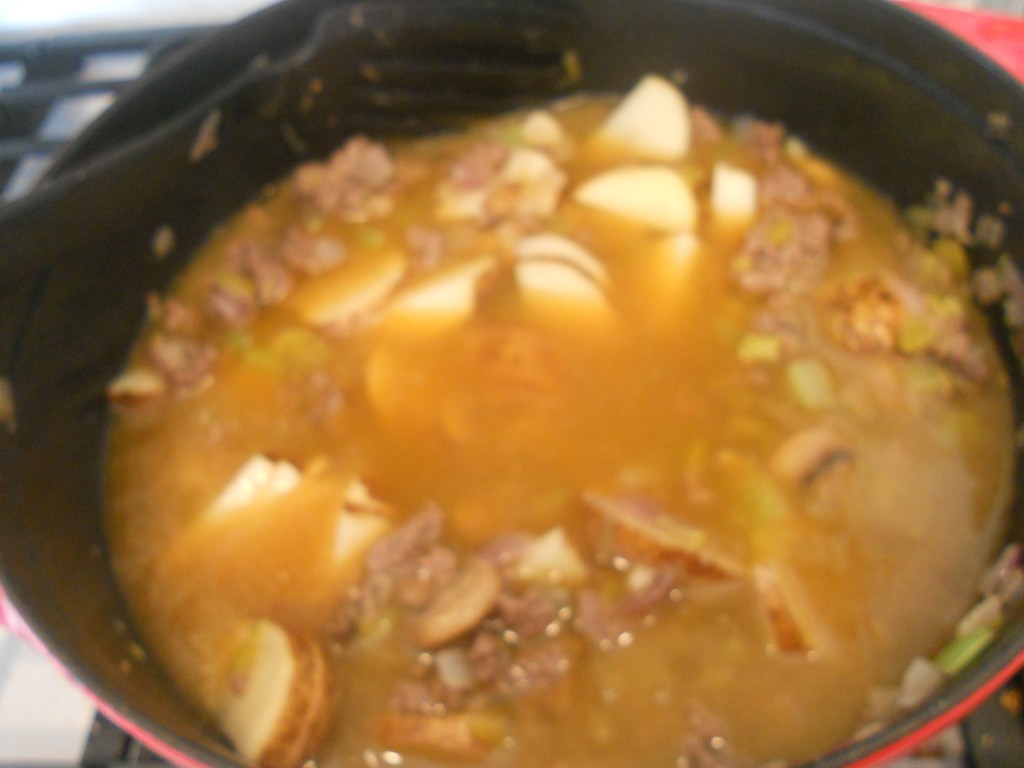 Add in the 1 cup of egg noodles (I didn't use egg noodles when I made the soup until I reheated the leftovers for another meal…it was so good, I am including it here.) Cook until potatoes are tender and noodles are cooked…about 10 minutes. Add in the heavy cream and taste for seasoning. If need, add more salt or pepper here. While I didn't do this, this soup would be great topped with a dollop of sour cream and some finely chopped scallions.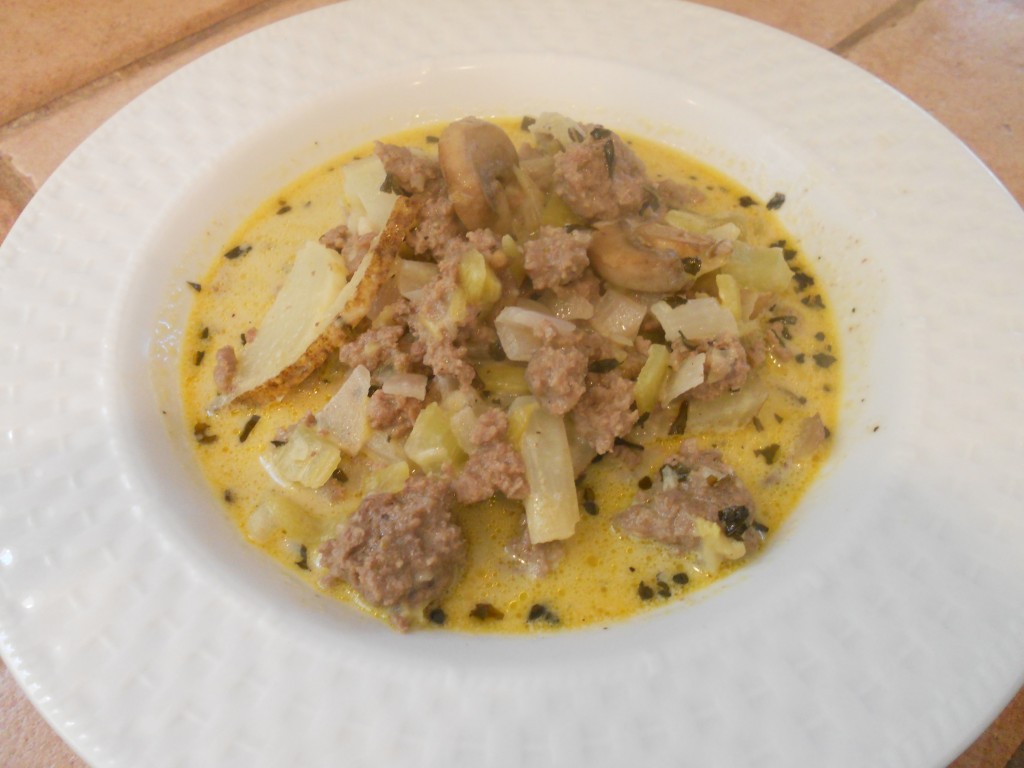 Blessings!