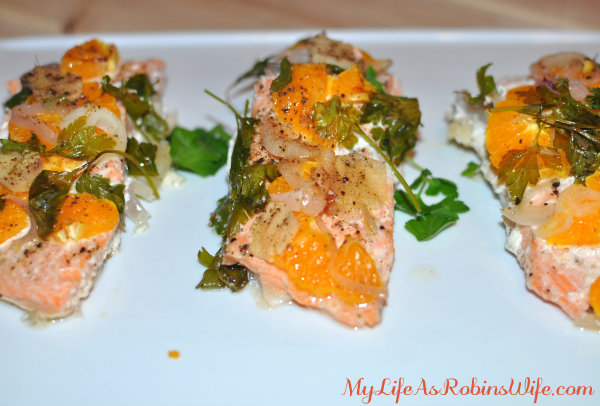 Happy Monday everyone! Today I am guest posting over at The Best Blog Recipes. I am sharing my delicious Foil Packet Salmon with Tangerines, Shallots, and Parsley. And, I hope all of you try this delicious dish!
This version is especially wonderful because it is easy and doesn't get ANY dishes dirty, except the ones you eat off of…or, you could just eat it out of the foil packet and be completely dish free! Hmmm…why didn't I think of that??? 🙂 Another plus, you could make the foil packet ahead of time and just pop it in the oven when you are ready to cook. That would be a great time saver at meal time!
To check out this delicious recipe, please visit my Guest Post on The Best Blog Recipes today for the full recipe & directions!
Do you have a favorite way to cook salmon? Leave me a comment! I am always looking for creative ideas! 🙂