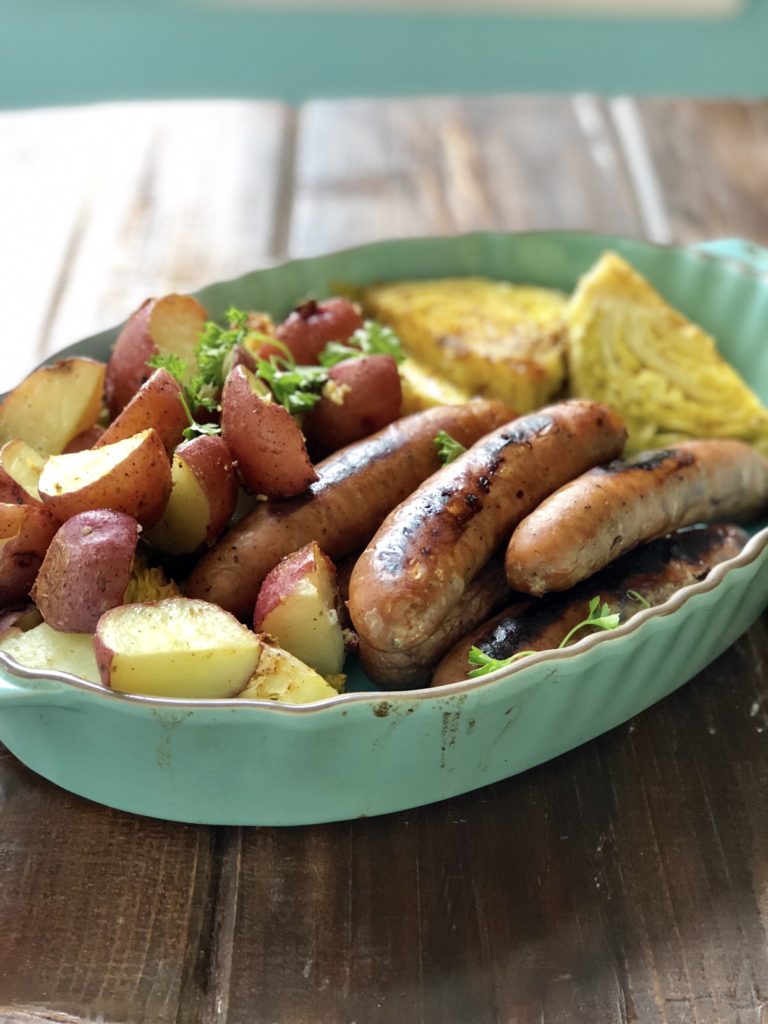 Any recipe that starts with the words "Sheet Pan" is a winner in my book and these Sheet Pan Sausages with potatoes are no exception! I was surprised how much flavor the clarified butter, mustard and garlic gave to the cabbage and potatoes…so good! I used brown mustard instead of Dijon mustard because my Dijon had wine in it…and, it worked so well! I also changed some amounts to make enough to feed our family.
As I write this post, it is day 11 of our January Whole30. It is a good day so far and my resolve is strengthened knowing that this is the day that you are most likely to quit your Whole30 and I DON'T want to quit! My husband and I want to press forward and change our health for the better and that will take time and commitment.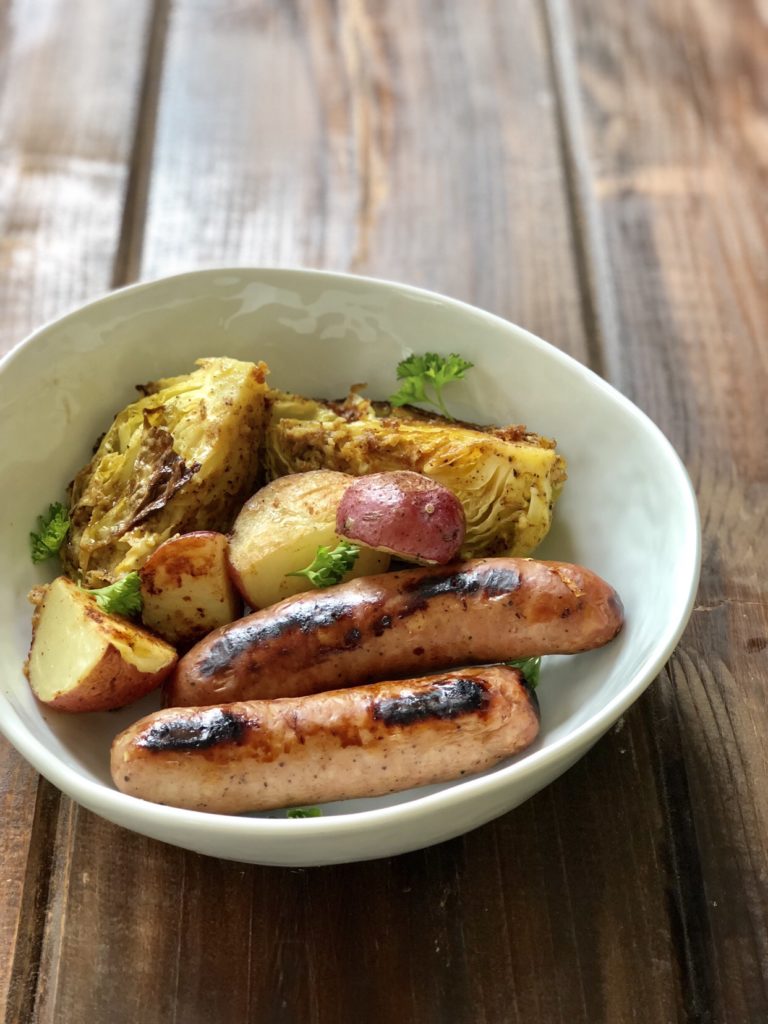 One thing I am doing to help me in my January Whole30 is to stick to my commitment to make one recipe a day from the new Whole30 Fast and Easy Cookbook. It helps me not fall into a rut and then get bored with the food I'm feeding my family. It also helps me prepare ahead of time.
Each week I am making a meal plan and then shopping ahead for the recipes. By the time this post publishes, it will be day 14 and hopefully we will be feeling more of the benefits of this program and have even more focus in continuing. I can't believe we will be almost halfway done by the time you read this!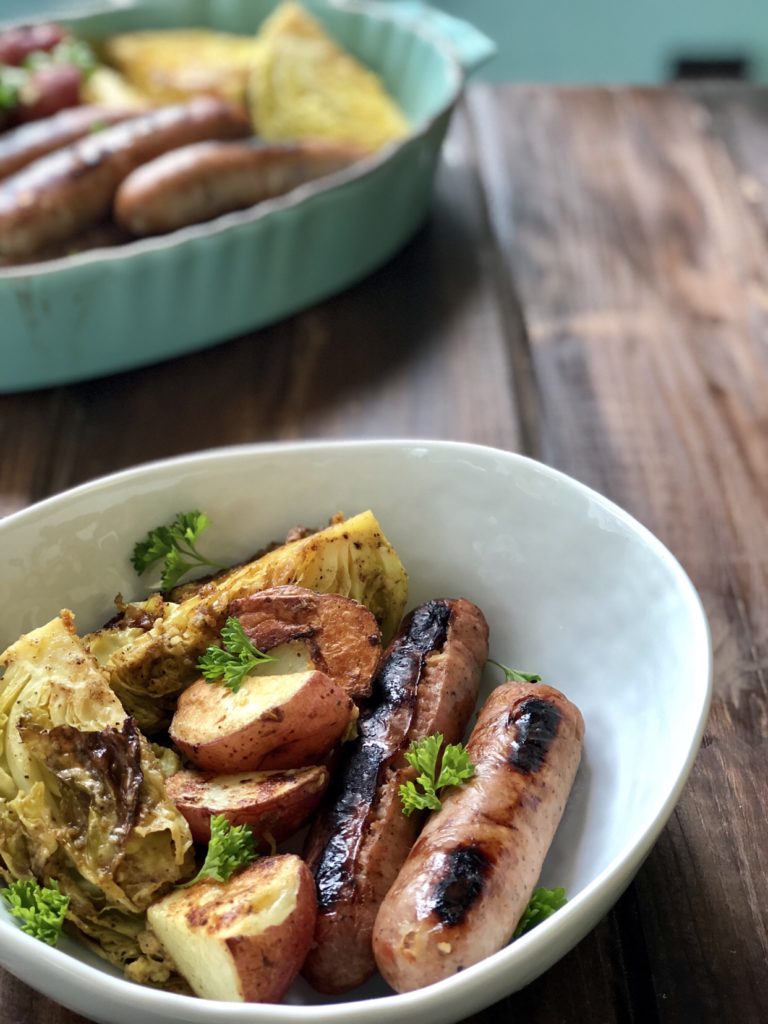 Today's recipe is so easy. Delicious too! And, fast…what a combo!
Here is what I did!
Sheet Pan Roasted Sausages with Potatoes and Cabbage
Sheet Pan Roasted Sausages with Potatoes and Cabbage is a hearty one dish meal with amazing flavors…and its on your table in 35 minutes!
Ingredients
4 tablespoons clarified butter
4 teaspoons spicy brown mustard
5 cloves of garlic, minced or pressed
1 teaspoon salt
1/2 teaspoon pepper
1 medium head cabbage, cut into wedges
10 red potatoes, quartered
8 chicken and apple sausages
Instructions
In a large bowl, combine the butter, mustard, garlic, salt and pepper into a paste.
Add in your potatoes and cabbage and toss until covered in the mixture.
Spread them out on the sheet pan.
Place sausage around on sheet pan as well.
Roast at 425 for 25-30 minutes or until potatoes are brown and tender.
Serve and eat!
If you are also on a Whole30 journey, keep it up! It will be worth it! If not, ask any questions you may have and I'm glad to help! Not interested…enjoy your sausage! <3 blessings,

P.S. If you want to learn more about our Whole 30 Journey…read this post in why I deprive myself.