Saturdays are one of my favorite days. My husband and I get up early and take our littlest two with us (in their footed pajamas) to get a latte and a mocha and a hot chocolate for little Joseph. It is nice to start the day with him and know that he isn't going to be leaving for work!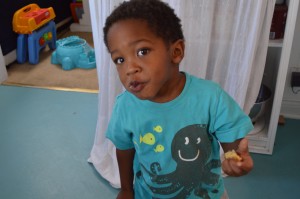 This week, in honor of National Adoption Month, I took the time to share our adoption story with you. It has been such a joy to let you all in on a glimpse into our lives in this area. We are HUGE fans of adoption and so grateful that it is a part of our story. Thank you SO much for all of your words of encouragement and support. It has been overwhelming. Thank you also for your amazing stories, both here in the comments and on our Facebook page. We are even more firm in our resolve to bless the lives of children in need and can't wait to adopt another little one.
Just in case you missed a post this past week, here is the summary.
Monday – Ppumpkin Pecan Squares
Tuesday, Wednesday & Thursday: The Joys and Sorrows of Foster Adoption – Part One, Part Two, and Part Three
Please know that we are so thankful for each and everyone one of you who have taken the time to take a glimpse into our lives through our stories and through the recipes we serve in our home. Please know that we are blessed by you and your comments!
Blessings!