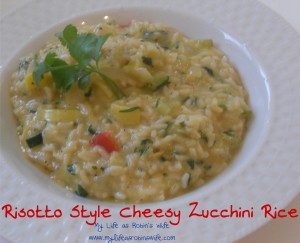 Lunch time was close to arriving…the pantry was cleaned and I found rice! We also had an abundance of veggies in the fridge and a box of veggie broth. A recipe was forming…I remembered a yummy risotto dish I had made some time ago and thought that would be a good option for a warm and healthy lunch for my family. This really hits the spot! If you are wanting a bit of protein, chicken would be good here. Also, if you don't prefer cilantro (it was what we had in the fridge), try parsley or another herb of choice. I hope you enjoy as much as we did! 🙂
Ingredients:
3 tablespoons Coconut Oil
1 Medium Onion, chopped
1 Zucchini, cubed
1 Yellow Squash, cubed
1 Stalk Celery, chopped
1/2 Red Bell Pepper, chopped
1 cup of Cilantro, chopped
1 1/2 cups rice
4 tablespoons Butter, cubed
salt
pepper
4 cups Veggie Broth
1 cup Water
2 cups Cheddar Cheese, shredded
Instructions:
Begin by melting the coconut oil over medium heat.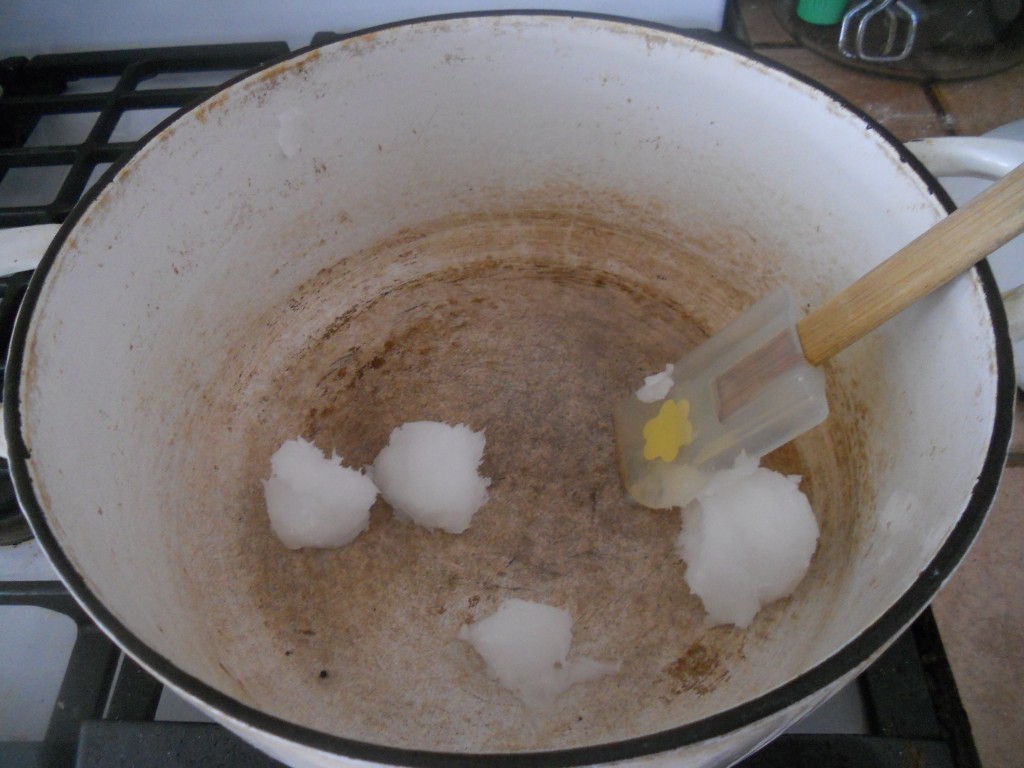 Meanwhile, heat up your veggie broth in a second pan.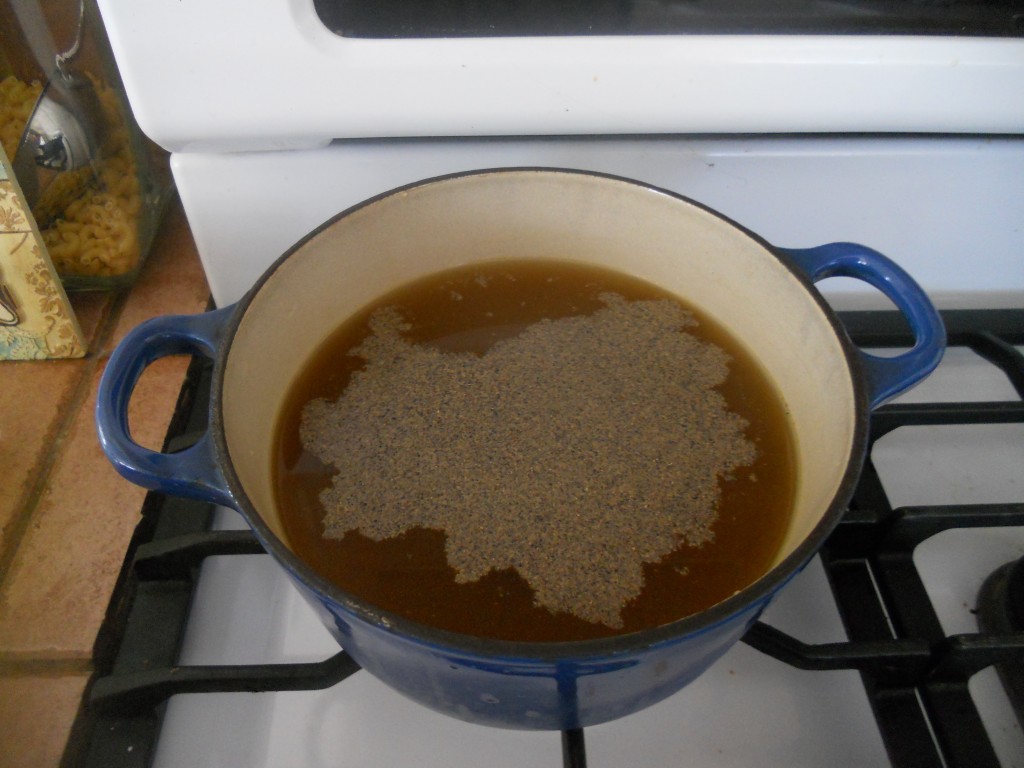 Saute the onions, peppers, and celery in the coconut oil.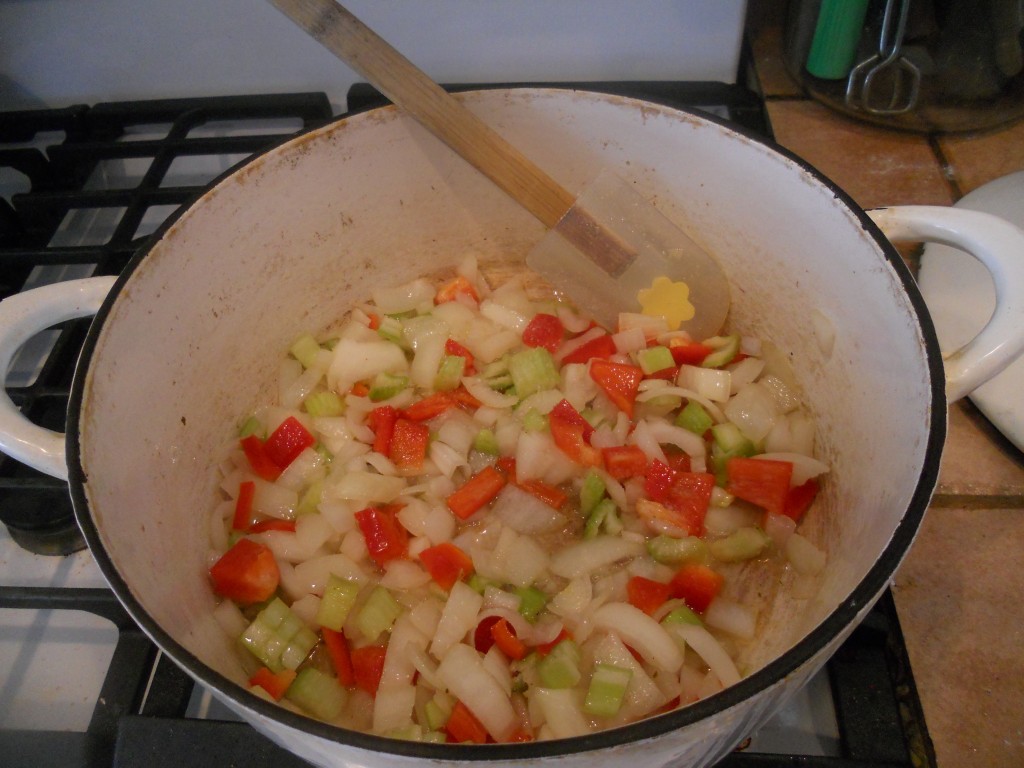 Add in the zucchini and yellow squash to saute for 5 minutes or so.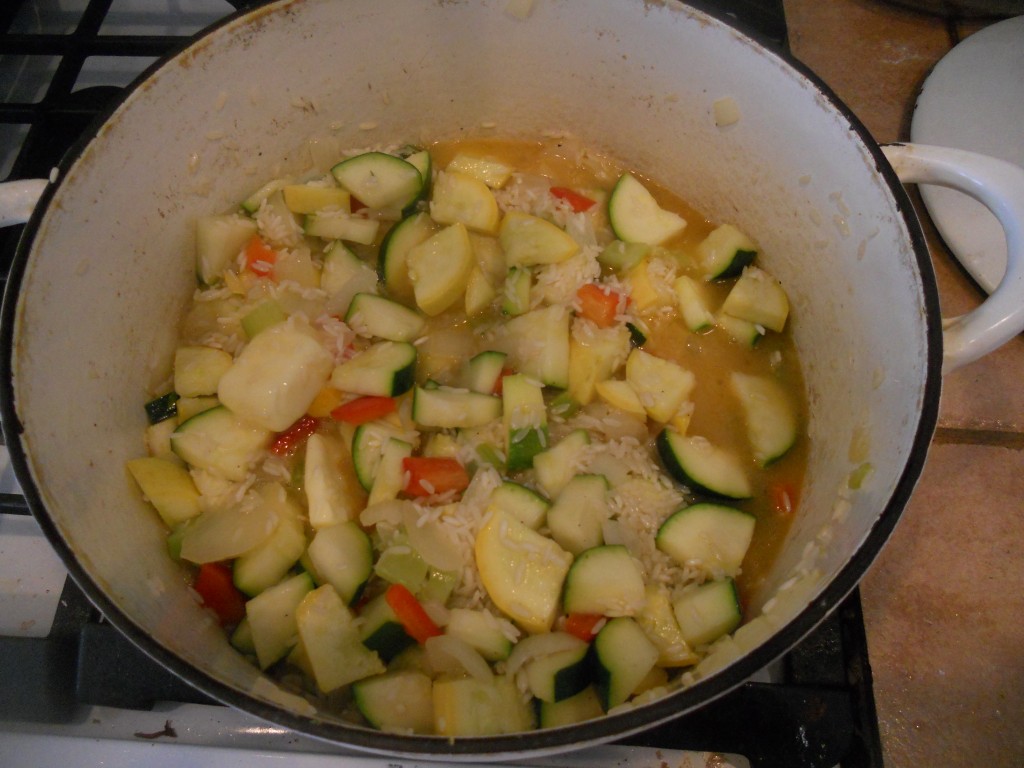 Add in the rice and stir allowing it to toast for a few minutes.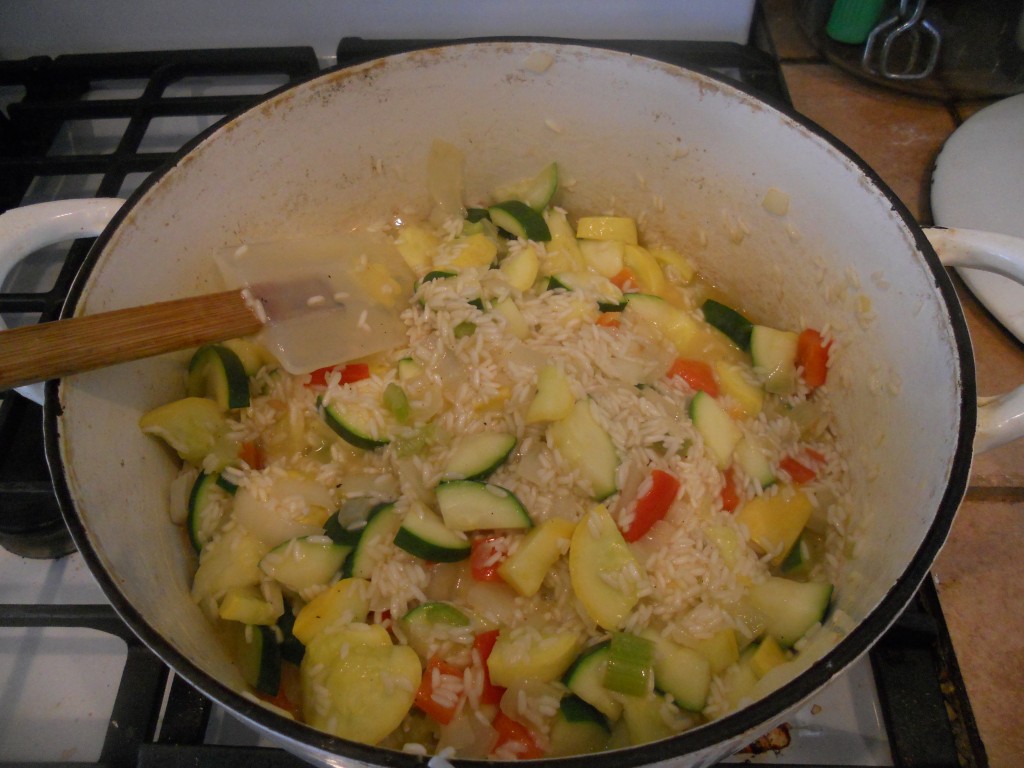 Time to add two scoops of the broth (about a cup) and stir. Allow the rice to soak up the broth before adding more.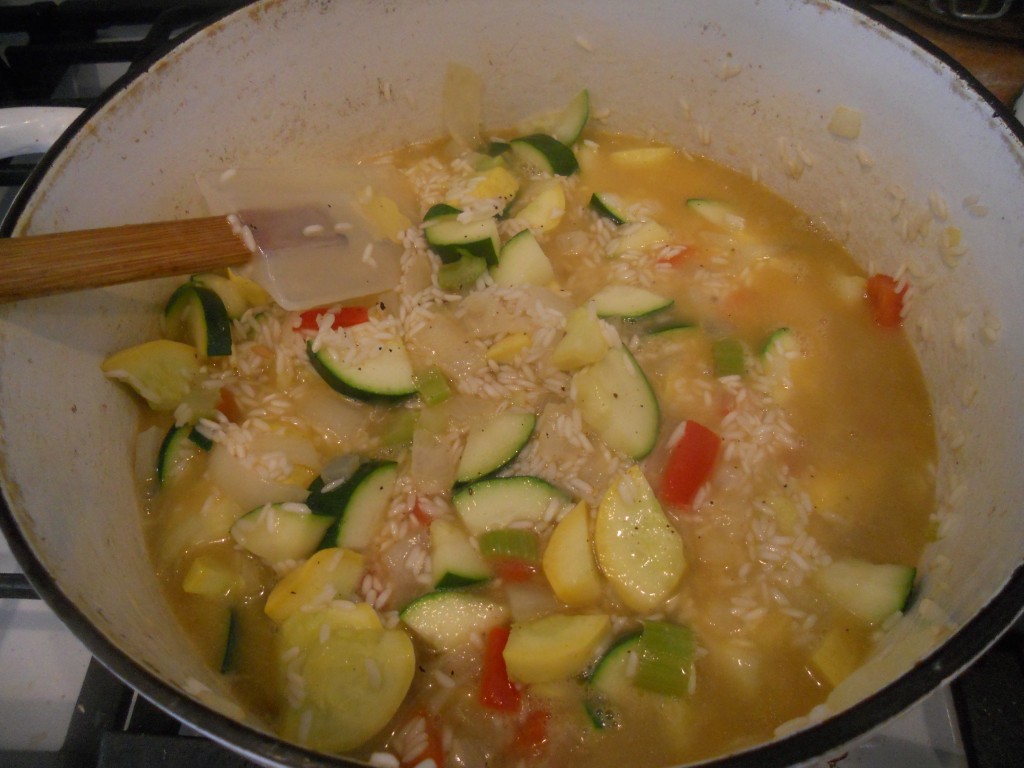 Here it is after about 5 minutes.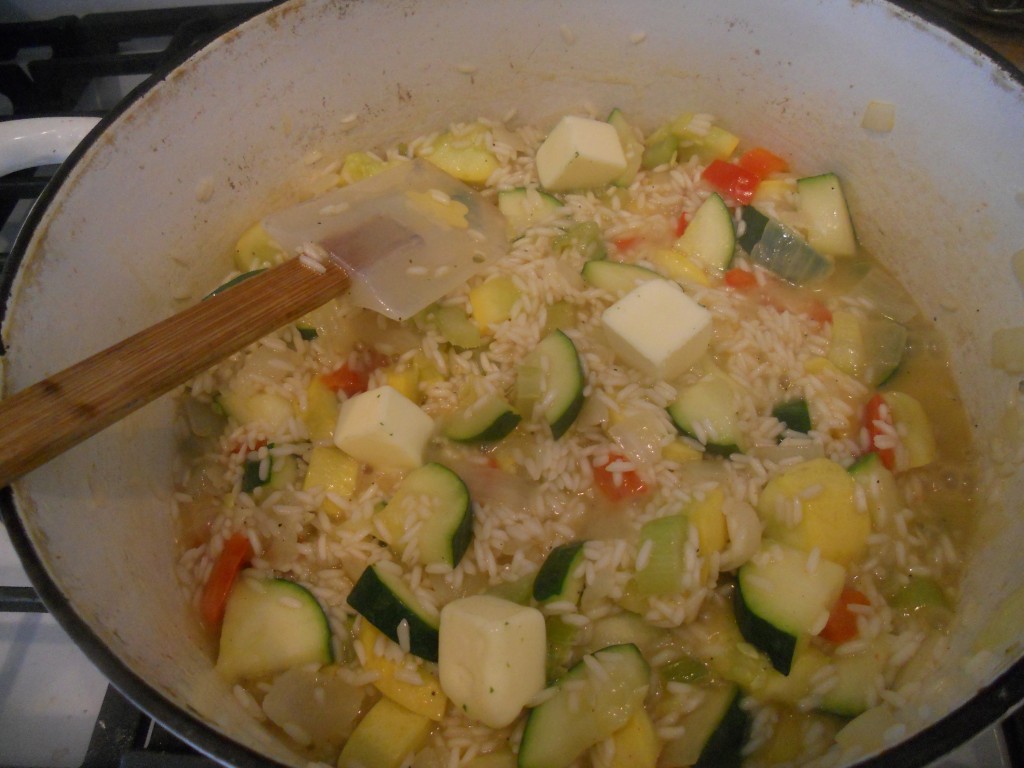 Add in another cup of warm broth and allow it to soak in. Repeat this process until the broth is gone then test the rice.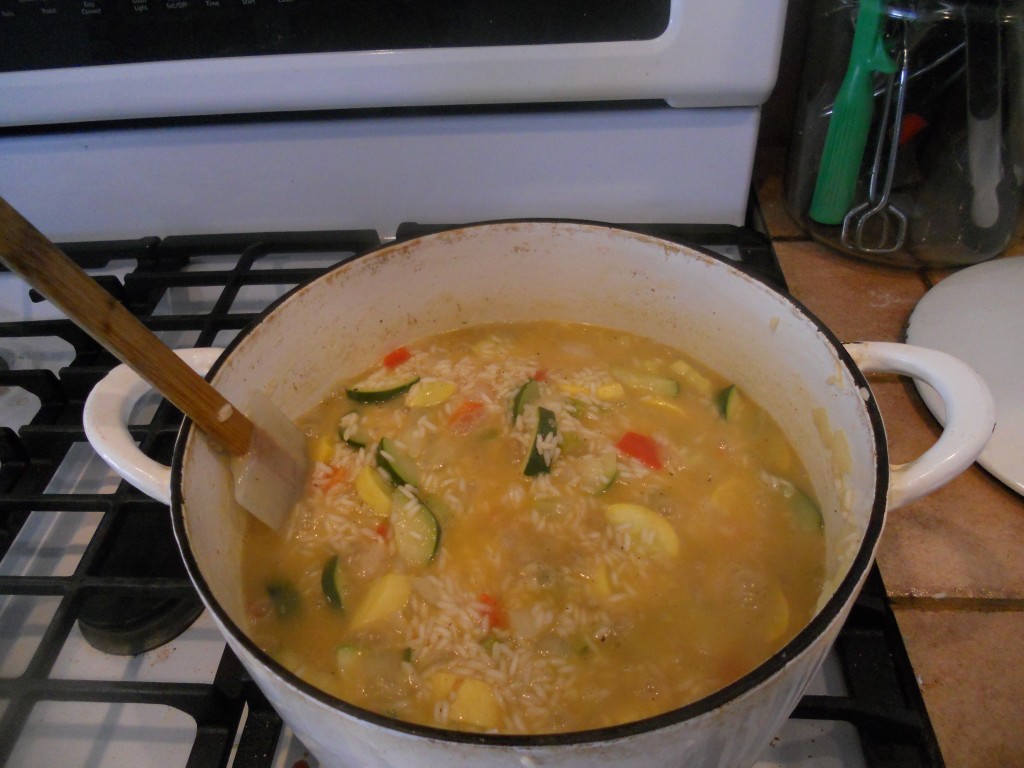 If your rice is still a bit chewy, add in a 1/2 cup of hot water and stir. That should allow it to finish cooking.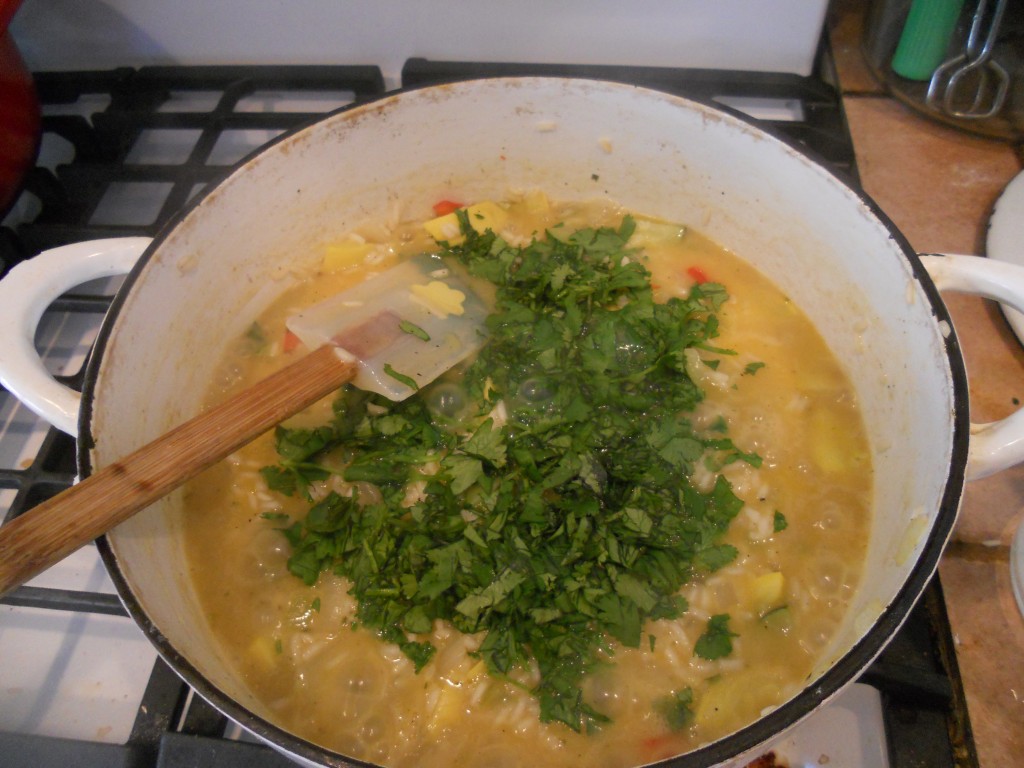 Once your rice is cooked, add in the chopped cilantro (or parsley) and stir.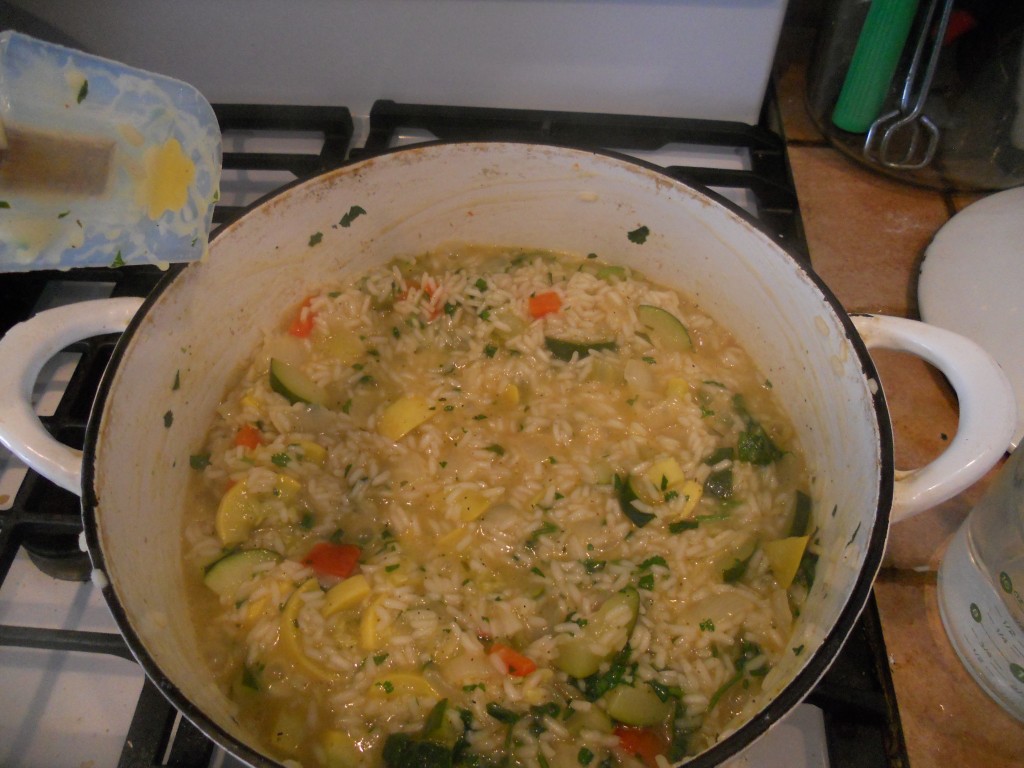 Time for the cheese!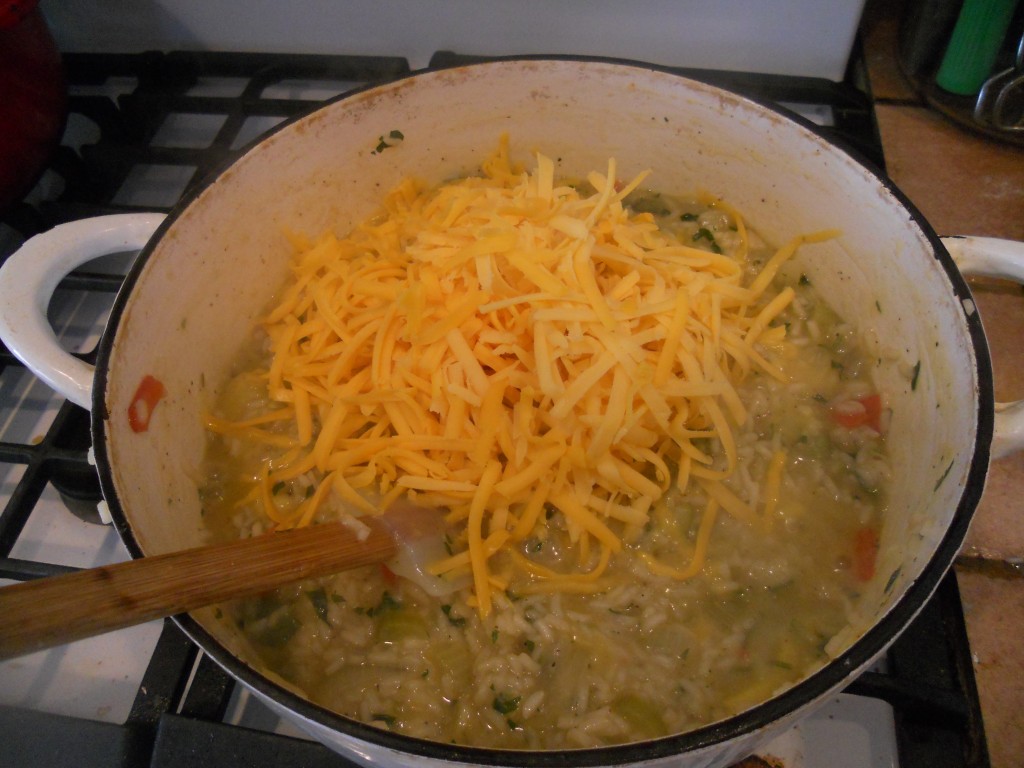 This rice was delicious and made enough to serve three as a side dish and three as a main dish for lunch. I will make this again soon! 🙂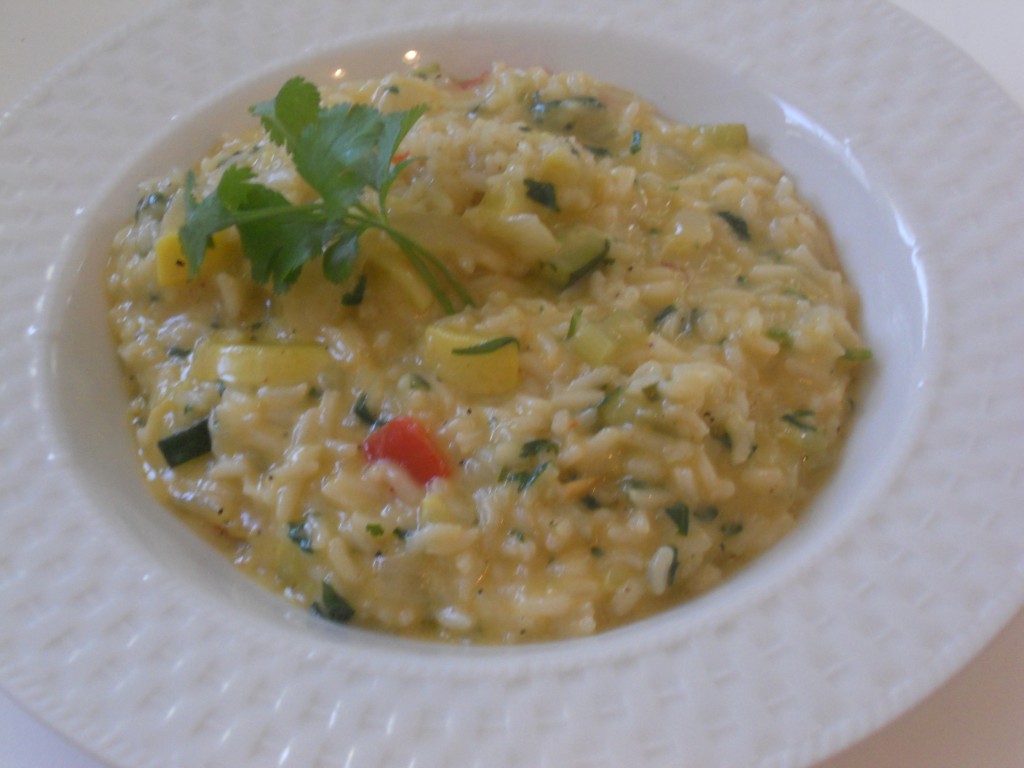 Blessings!