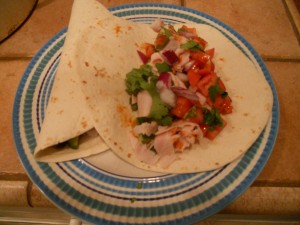 We were in need of a quick dinner and had some turkey on hand thus was born the Quick tacos. They were fast and tasty, especially since I had already prepared the veggies from the Farmer's Market Trip. These tacos would also be great packed in a school lunch because they are great hot or cold.
First, gather your ingredients. I used:
Small Tortillas
Chopped Red Onion
Chopped Cucumbers
Chopped Tomatoes
Chopped Bell Peppers
Cilantro
Sliced Turkey (warm or cold)
Sour Cream
and Taco Sauce
Then…
Heat your tortilla on a gas burner or a griddle a few seconds or until warm. Top with your veggies and turkey. Add your sauce and sour cream on top and enjoy! 🙂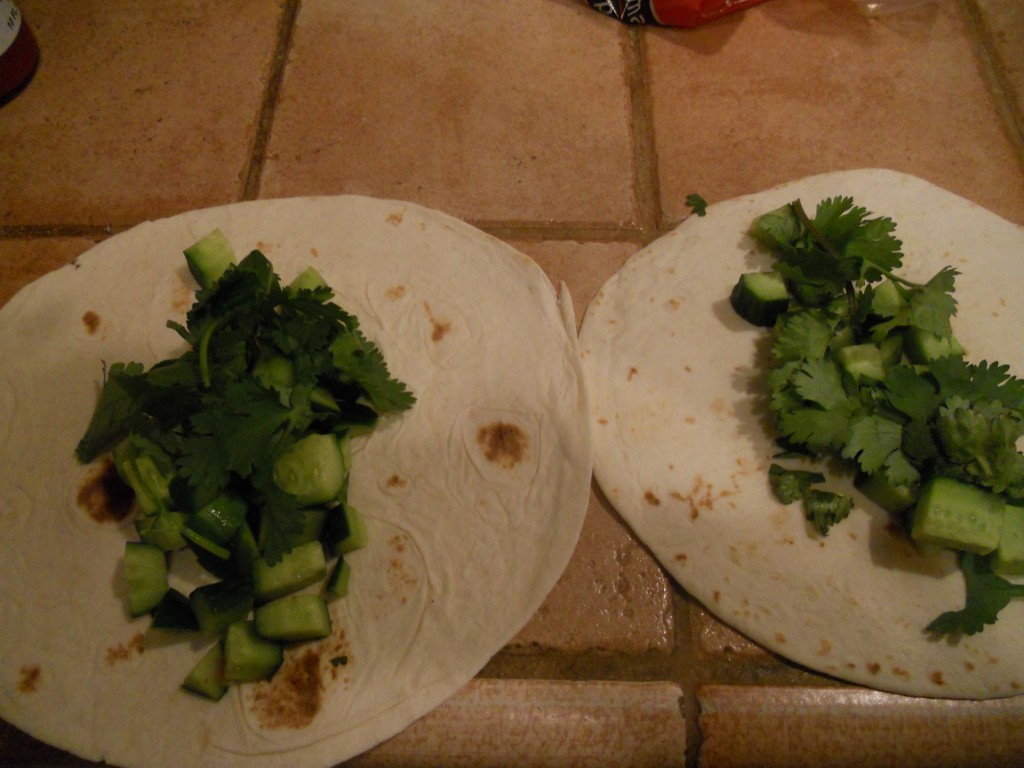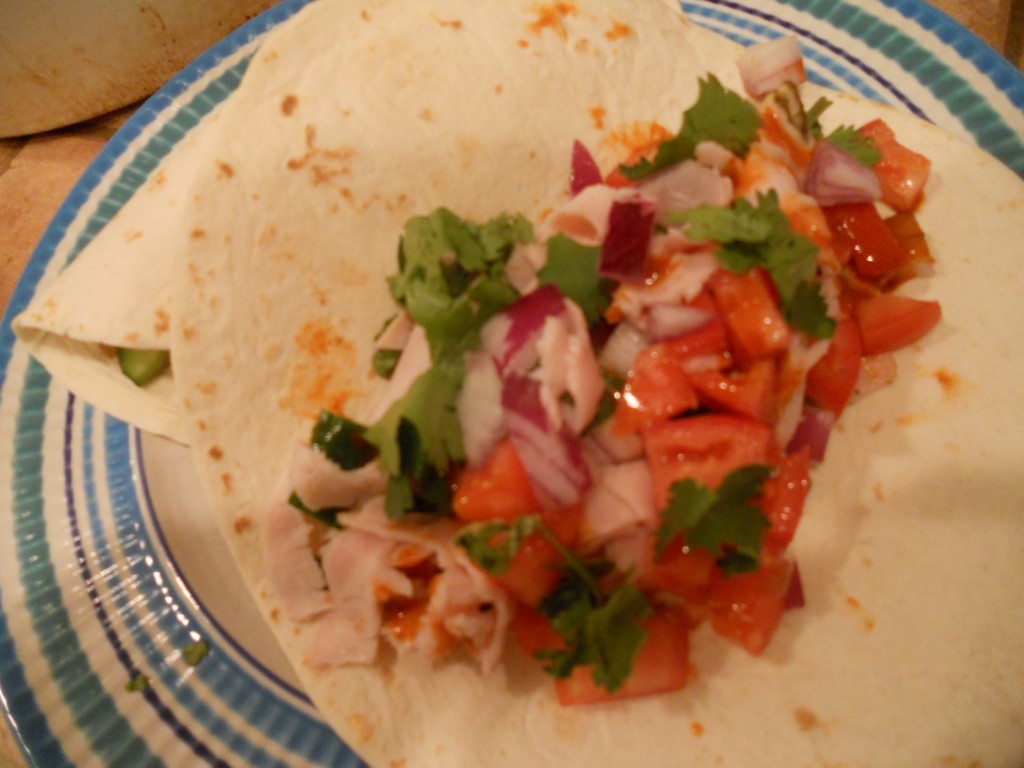 If you are taking these "to go", I would pack the sour cream and taco sauce on the side so they can be added when eaten. These would also be great with Ranch Dressing mixed with Taco Sauce as the sauce.
Blessings!