As I have mentioned, we have had the privilege of welcoming a little sweet baby into our home for a time…and, some of the sweet members of the mom's group I attend through our church decided that they would help out by bringing us meals 3 times a week for a month…WOW was that a blessing! I barely grocery shopped and I had extra time to rest up and to just gaze at our new little baby, learning all about him. We are so grateful!
Well, after these wonderful meals ceased…I hadn't had time to go grocery shopping, so, I decided to make these Shepherd's Pies with whatever I had on hand…sounds adventurous doesn't it! 🙂
I found frozen organic ground beef, onions, lots of carrots, corn on the cob, canned milk, and potatoes…sounded like kind of like shepherd pie to me… 🙂 The moral of this recipe is…look around. What do you have in your freezer, fridge or pantry? Substitute it here and make your own version of this great shepherd's pie! Have some mushrooms? Toss them in! Green beans? Those too! Ground turkey or rotisserie chicken? They are welcome too!
Here is what I did:
Start by browning 1 1/3 lbs of ground beef and 1 chopped onion on medium heat.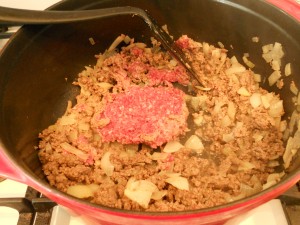 To your ground beef add in 2 sliced carrots (not too thin if you want them to stay crisp-tender), the kernels from two cobs of corn, 1 can of evaporated milk or 1 1/2 cups of whole milk (I was all out of milk), and 1 cup of frozen peas (if you like peas…I don't) and 1 tablespoon of flour sprinkled in on top. Salt and pepper to taste and allow to cook until the mixture thickens up.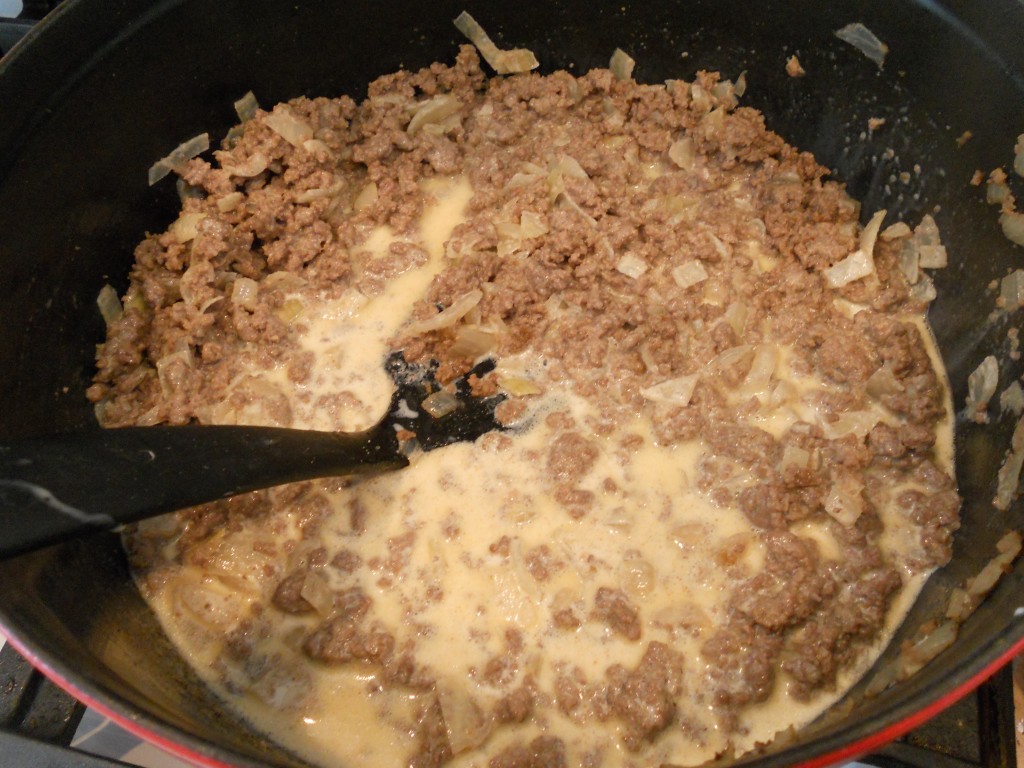 While this is happening, boil 2 super large (Costco sized) potatoes and mash them up to your liking…keeping them somewhat stiff. This is also a great recipe to make when you have leftover mashed potatoes.
Portion out the meat and veggies into small, oven proof, containers.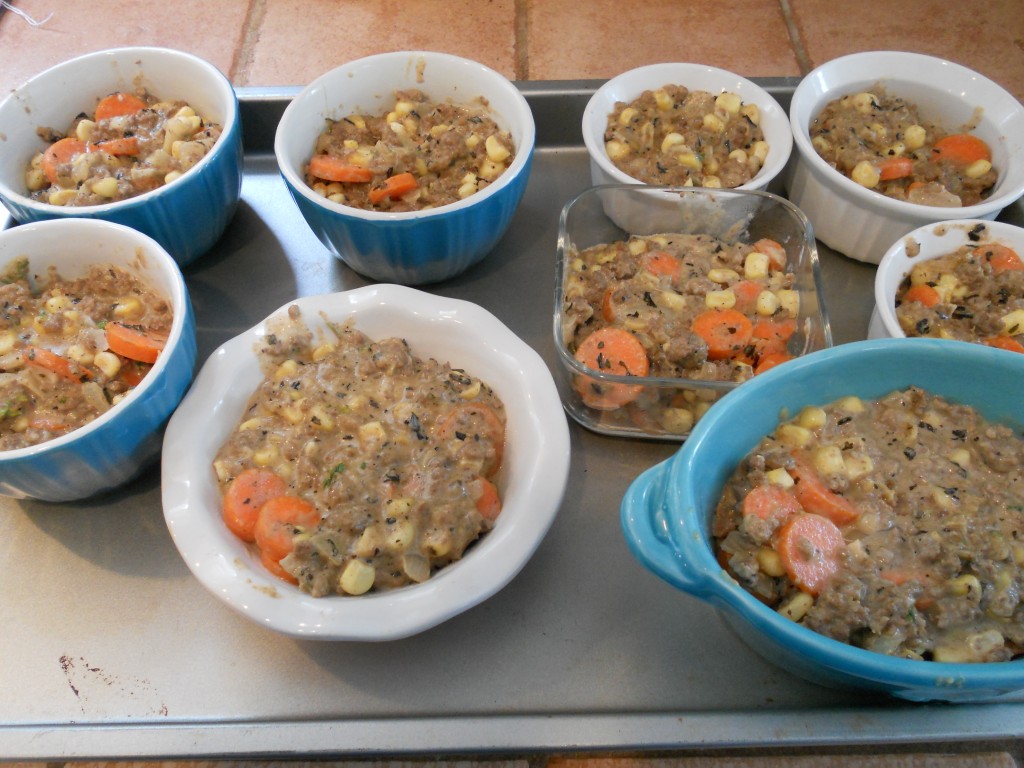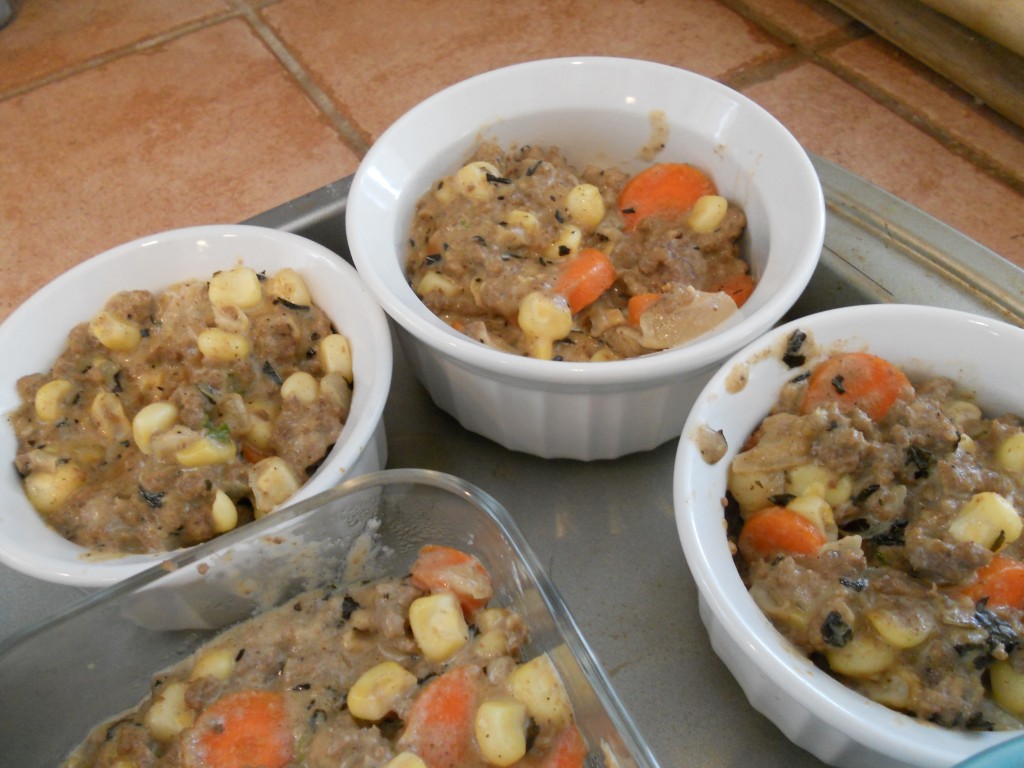 And, top with your mashed potatoes.
Top the potatoes with small pieces of cold butter and bake at 400 degrees for 30 minutes, or until the tops of the potatoes begin browning.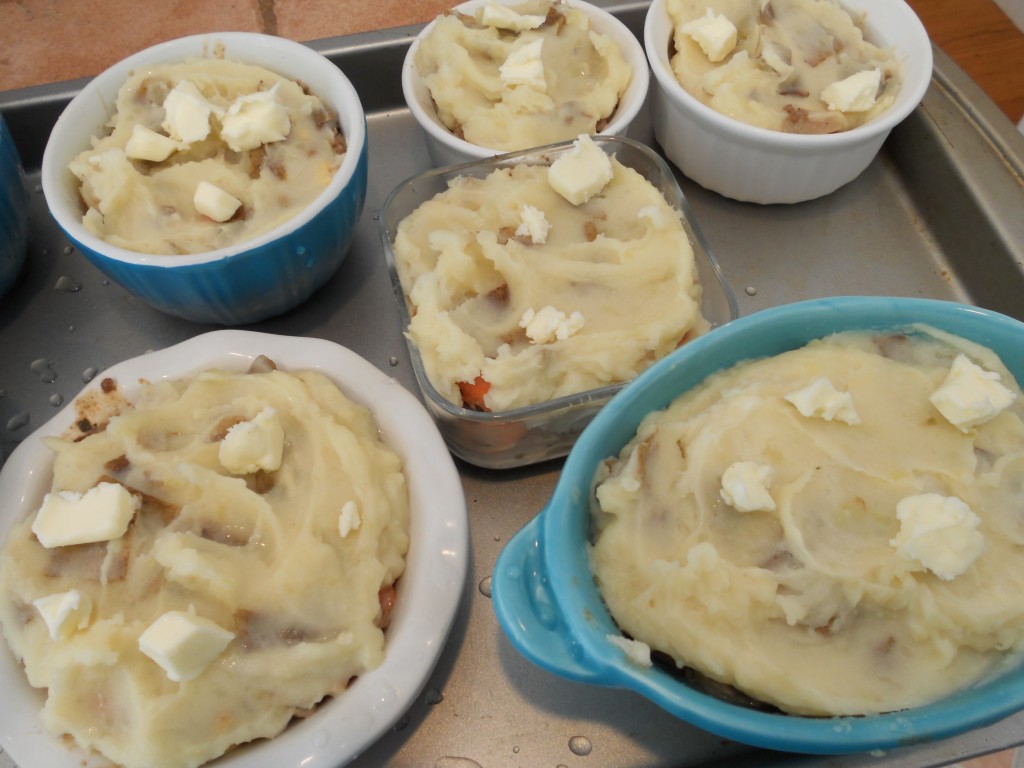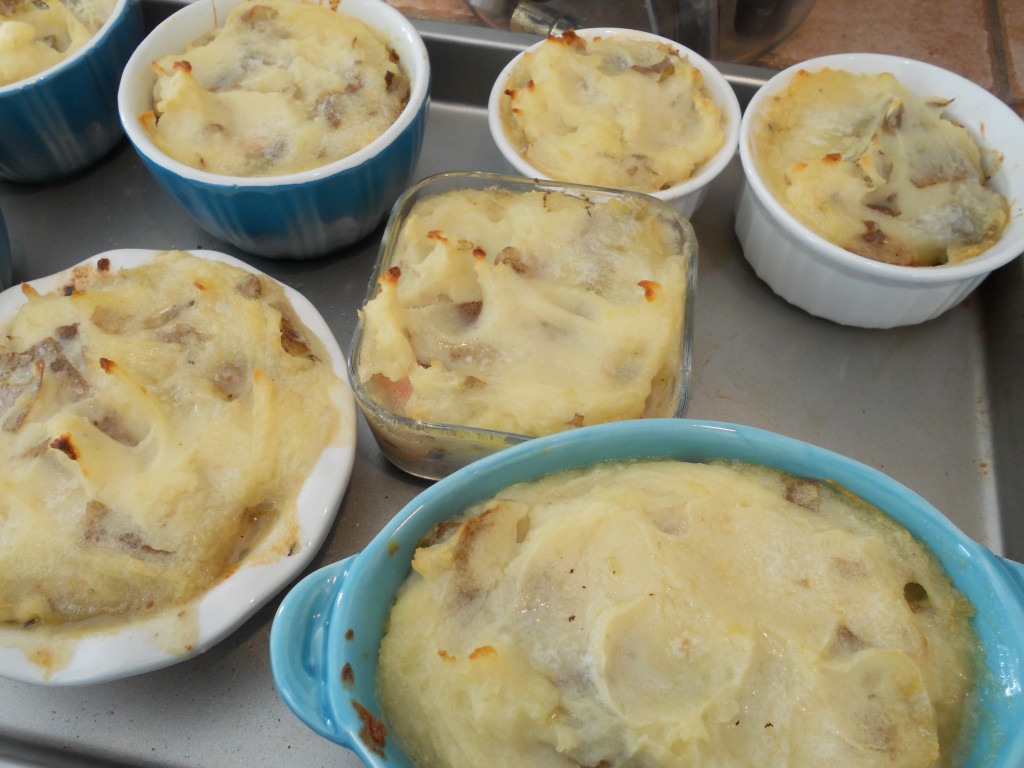 I served these cute little shepherd pies alongside a green salad. They were a hit, even with our 2nd littlest!