Here is a very quick meal I prepared this past Saturday night. We had some rotisserie chicken I wanted to use and all the fixings for a creative pizza, but no time to make dough. So, here is what I did:
First, I melted a tablespoon of coconut oil into a large skillet.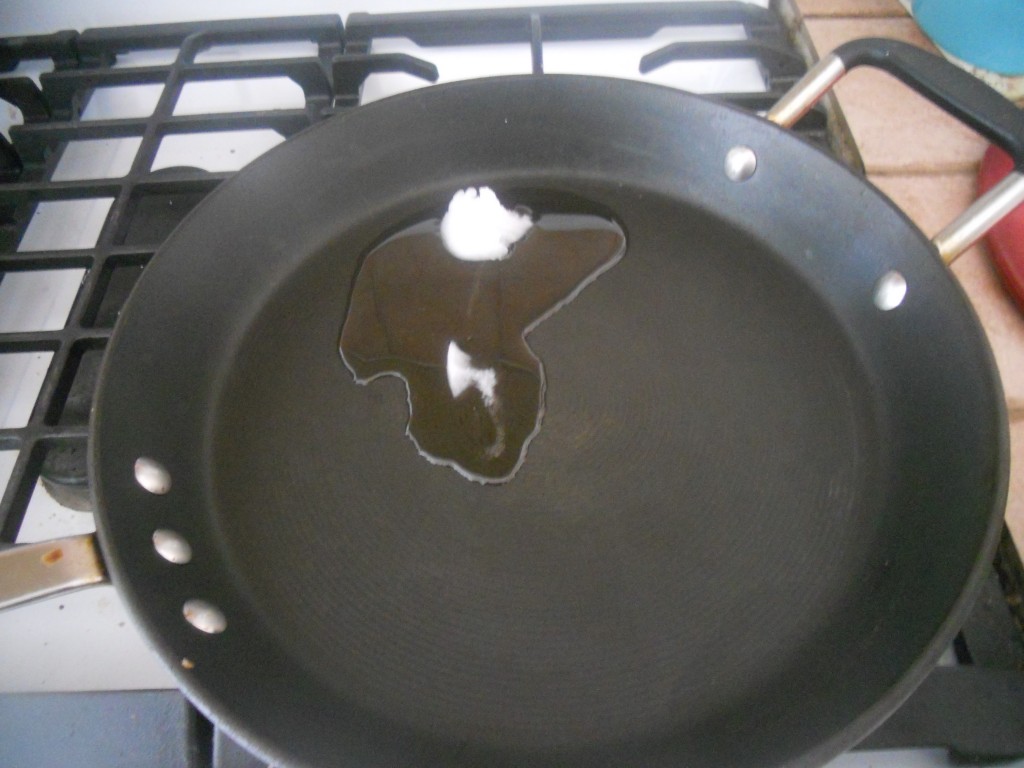 Then I crisped up the tortillas…just like you are making a tostada. As I crisped them, I set them aside on paper towels.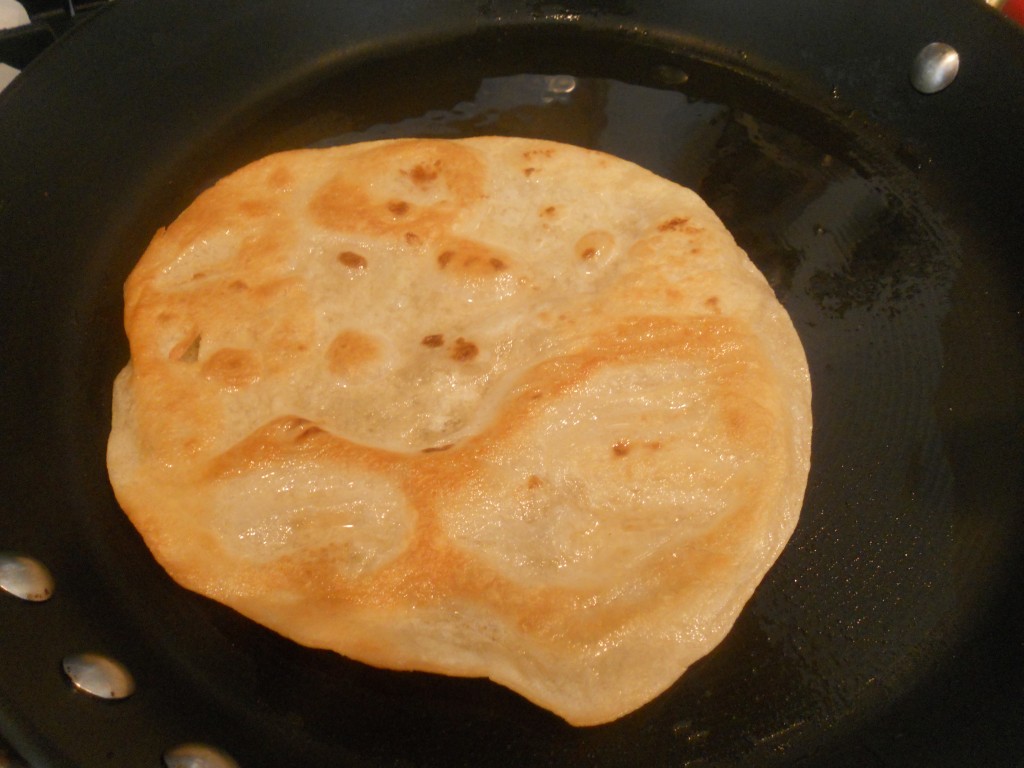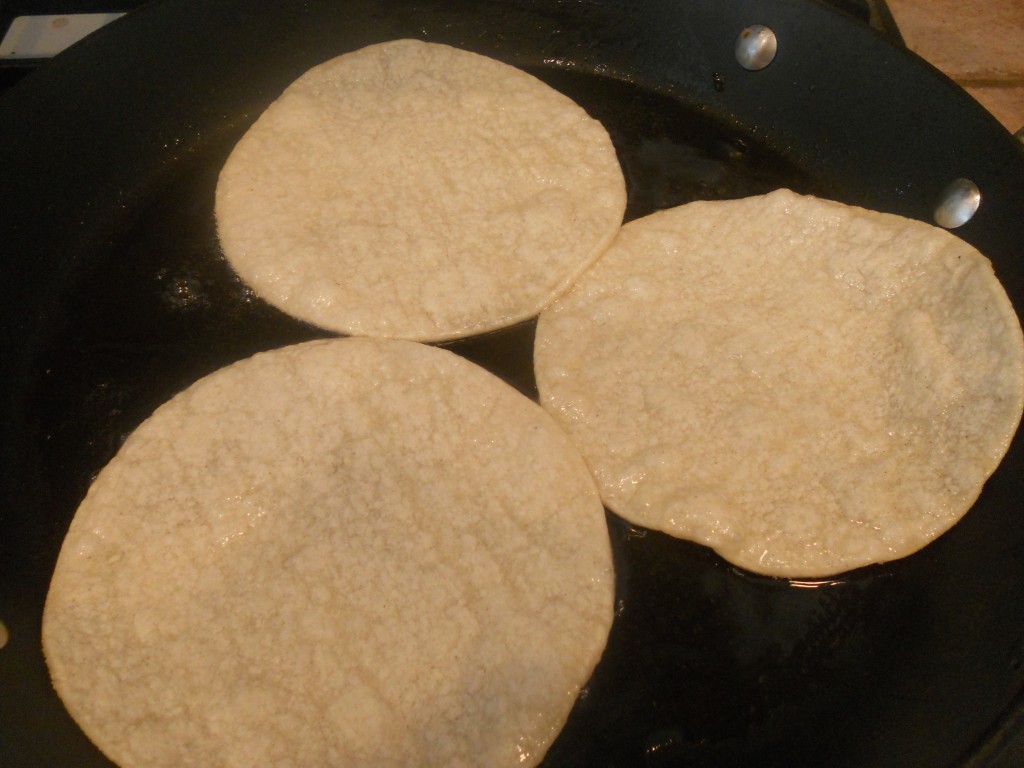 Next, I slathered them with BBQ Sauce.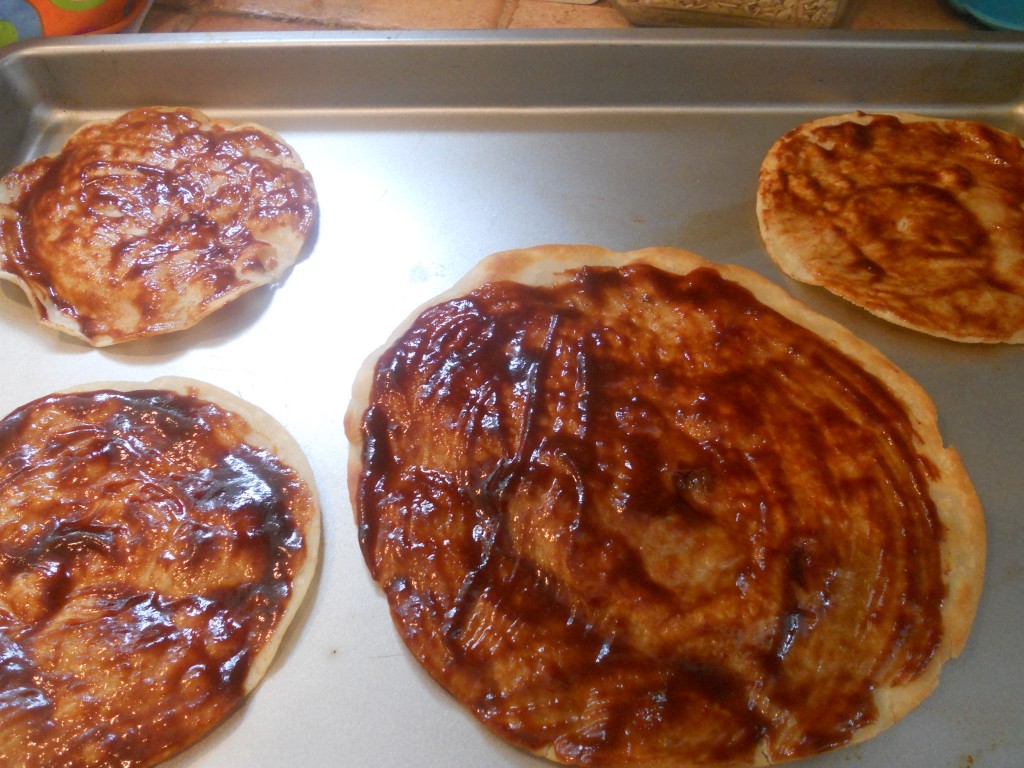 Topped that with chicken, red onion and Monterrey Jack Cheese…you could also use Mozzarella Cheese if you prefer.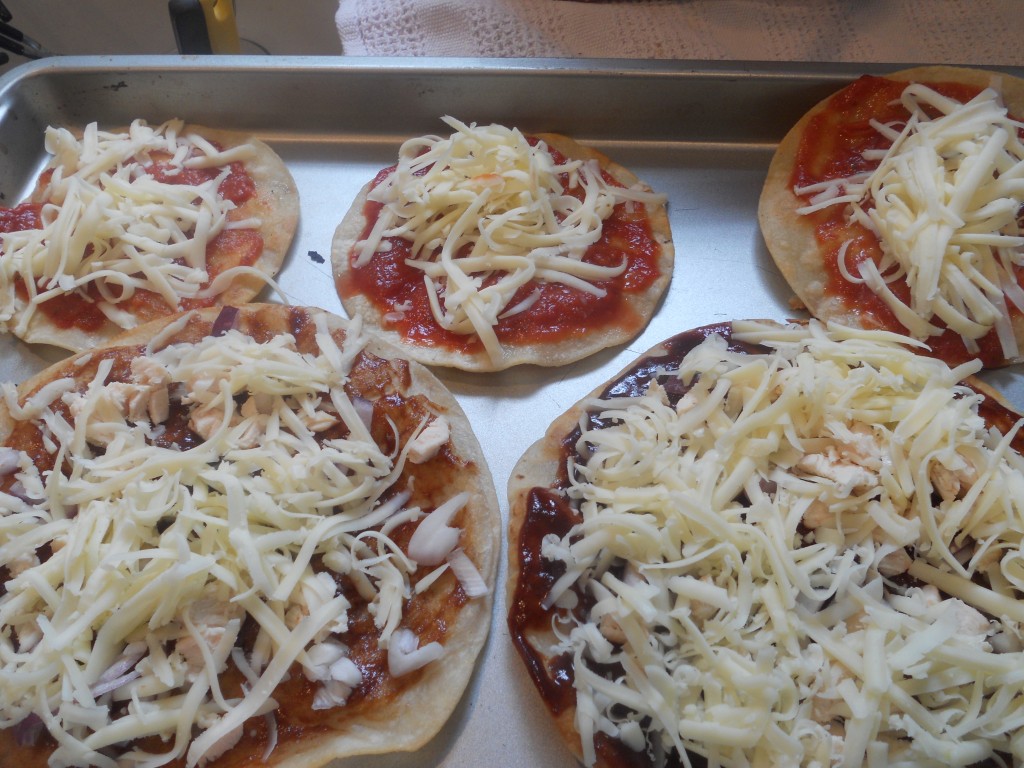 And baked them on a cookie sheet for 8 minutes at 400 degrees. I added the parsley when they came out of the oven. I would have preferred cilantro…but there was none in the house. 🙂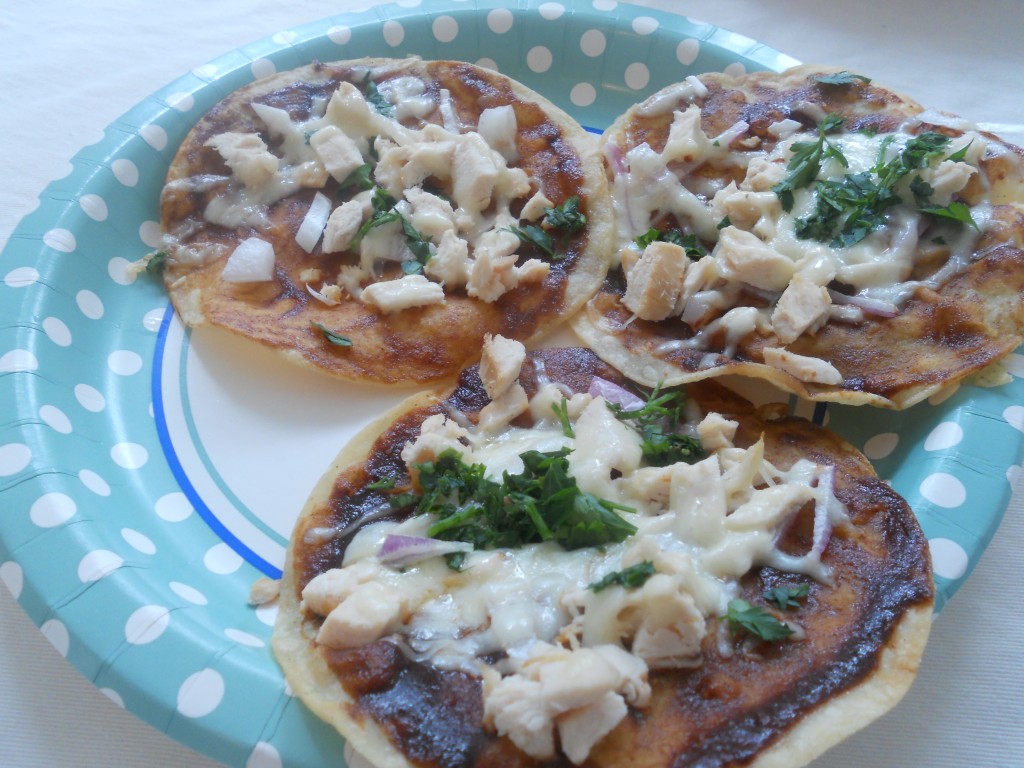 These pizzas were fast and easy and on the table in no time. We served them alongside steamed green beans…Yum!
Blessings!