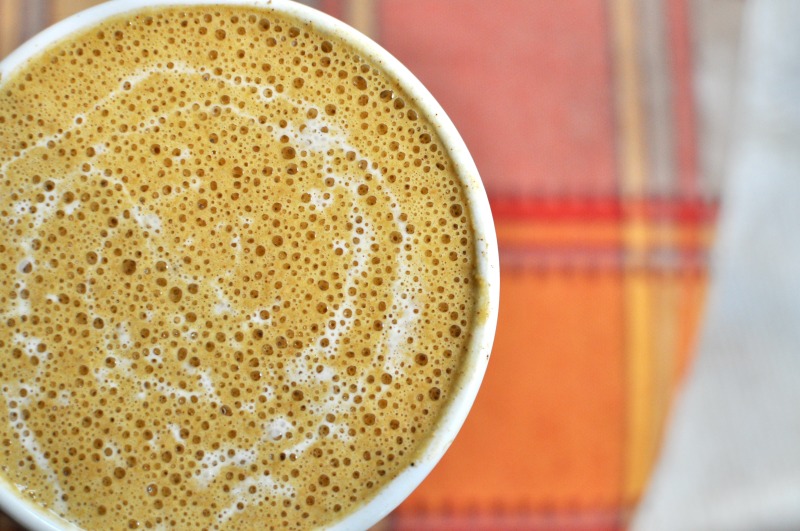 It is PSL time and I enjoy a good Pumpkin Spice Latte as much as the next person. But, I don't like to get my pumpkin flavor from a sticky syrup with no pumpkin in it and my sweetener from refined sugar. And, why not have real pumpkin and add some healthy vitamin A and so many other nutrients? And, cashews…protein, perfect!
I don't have an espresso machine, so I started my Pumpkin Spice Cashew Coffee with some extra strong coffee. The creaminess, from cashews (thank you Pinch of Yum! What a brilliant idea!!) and coconut milk and the spicy flavor…pumpkin pie spice!
Here we go!
Pumpkin Spice Cashew Coffee Latte
Creamy, sweet, and full of pumpkin (not just flavor!).  Warm and comforting…a favorite this time of year!
Ingredients
16 ounces of Hot, Strong Coffee
1/2 cup Pumpkin Puree
1/2 cup Raw Cashews
1 1/2 teaspoons Pumpkin Pie Spice
4 tablespoons Pure Maple Syryp
1/2 cup Coconut Milk or Coconut Cream
Instructions
Blend pumpkin, 4 ounces of coffee, cashews, pumpkin pie spice, and maple syrup in a high speed blender until smooth and there are no chunks of cashew.
Add in the remainder of the coffee and blend until frothy.  Finally, add in the coconut milk and pulse until combined.
My coffee wasn't warm enough at the end of this process so I did microwave it for 30 seconds…you could also continue to blend it until it is warmer.
Enjoy!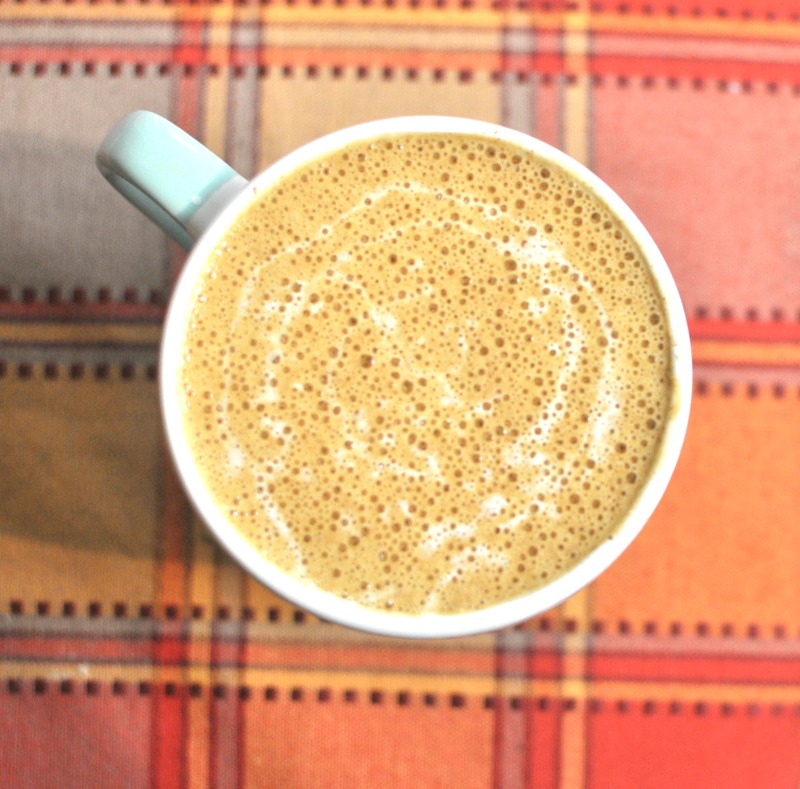 Try it out and enjoy your healthier PSL at home!
Blessings!