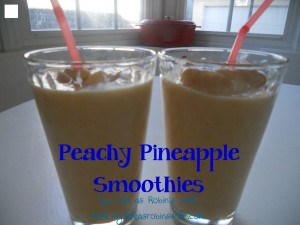 Where we live, we have been experiencing early summer-like weather. Yesterday it was clear and 73 degrees…almost beach weather! It is not quite warm enough to go in the water, but, the other night, my daughter was even able to attend a bonfire at the beach and it only got down to 55 degrees in the evening.
So, with all of this unseasonably warm weather, I have smoothies on my mind. So, here is today's creation.
Ingredients:
1 1/2 cups Frozen Peach
1 cup Frozen Pineapple
1/2 cup 2% or Fat Free Greek Yogurt
1 tablespoon Honey
2 cups Pineapple, Orange, Banana Juice
Instructions:
Measure out the juice, and yogurt.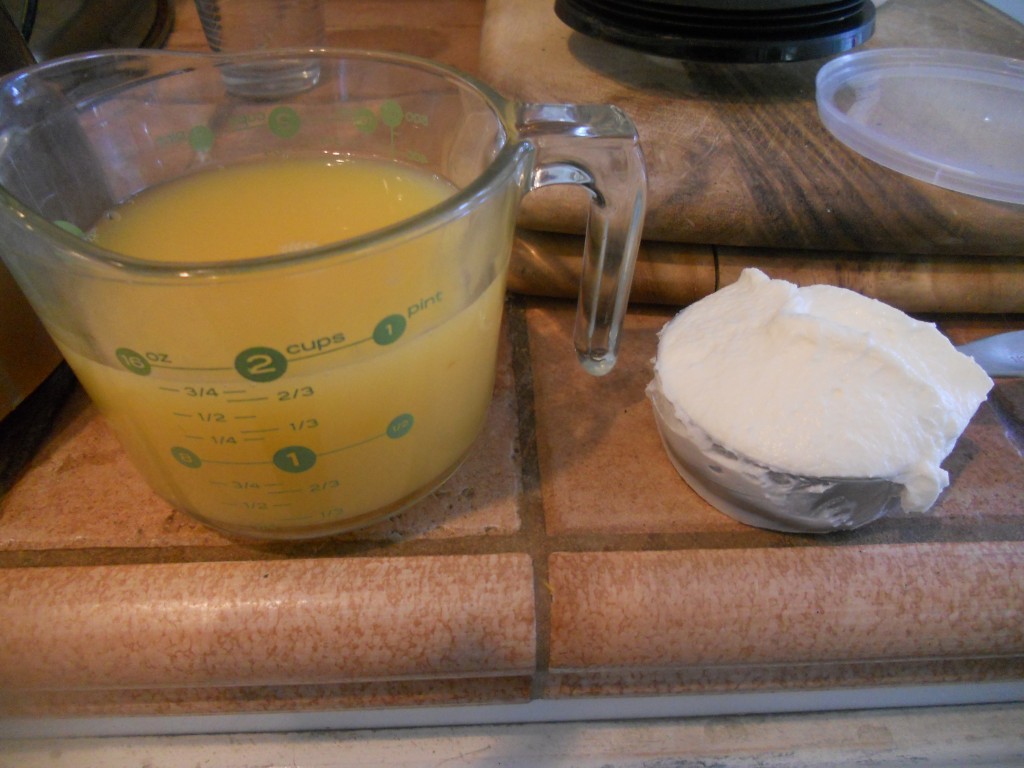 Gather your fruit and honey.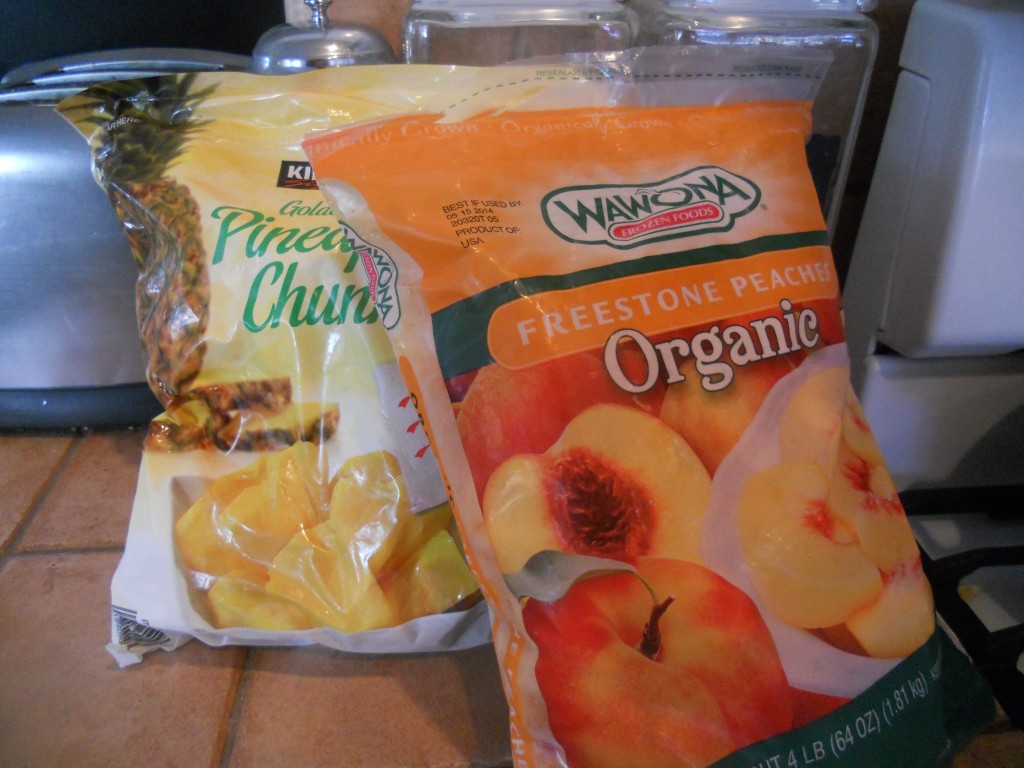 Add your juice and yogurt to the blender first and then top with fruit. Mix on high until well blended. If your smoothie is too thick, add a 1/4 cup of juice. If too thin, add 1/4 cup of fruit.
This recipe makes 2 large glasses of smoothie.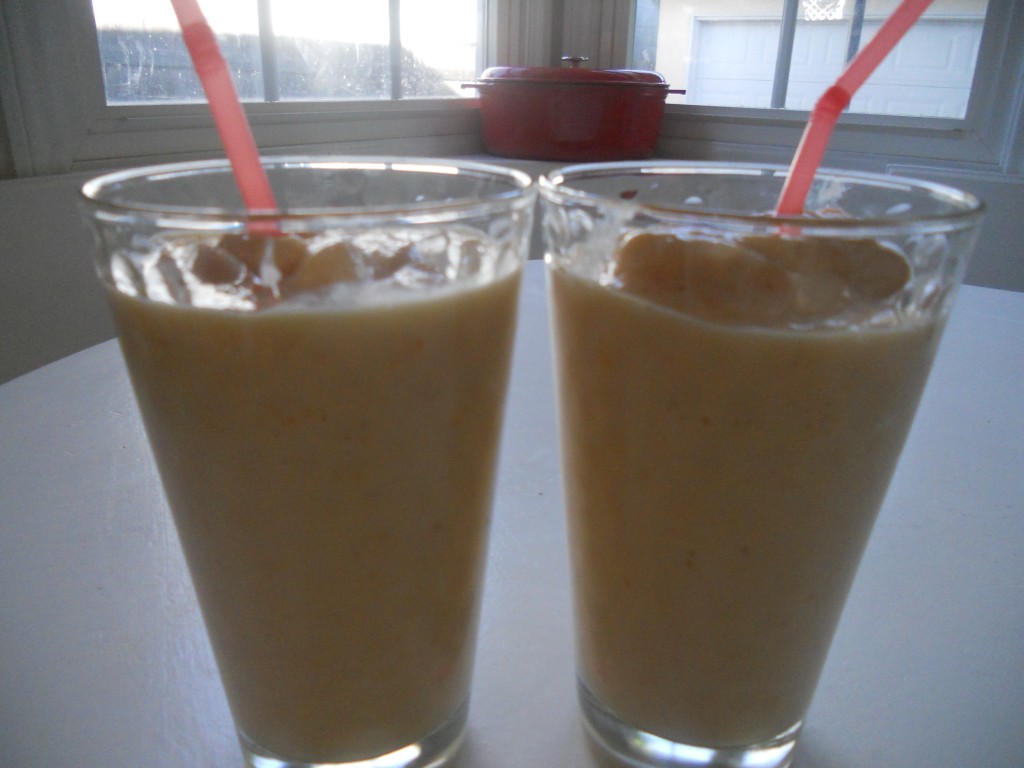 Enjoy!