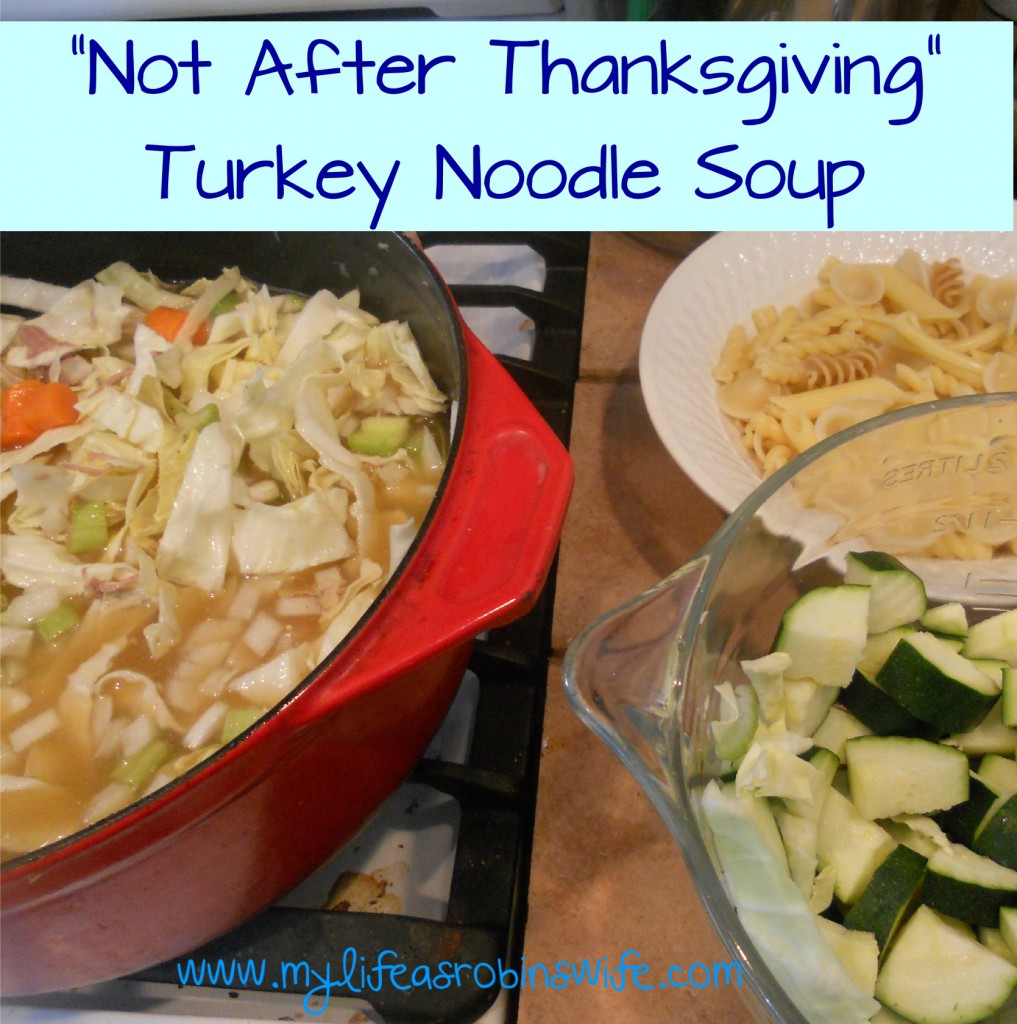 Have you ever wanted turkey soup, but it isn't any where near November? I have…in fact, I just did. Thankfully, while at Sprouts, I came across packages of turkey legs. So, for about $5.00 worth of turkey legs, we were able to enjoy this yummy soup.
Here is what I did:
Place 4 turkey legs in the bottom of a deep dutch oven. Season with salt, pepper and poultry seasoning and brown on all sides.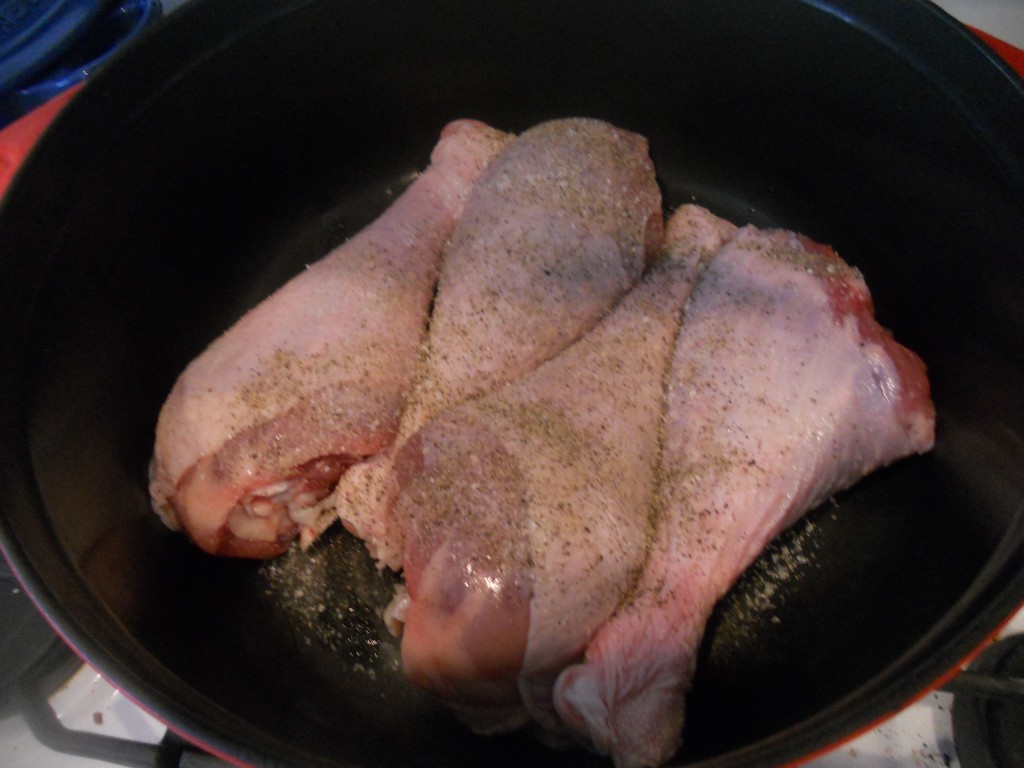 Add in 1/2 of a cabbage in large pieces, 2 sliced carrots and 1 onion, chopped.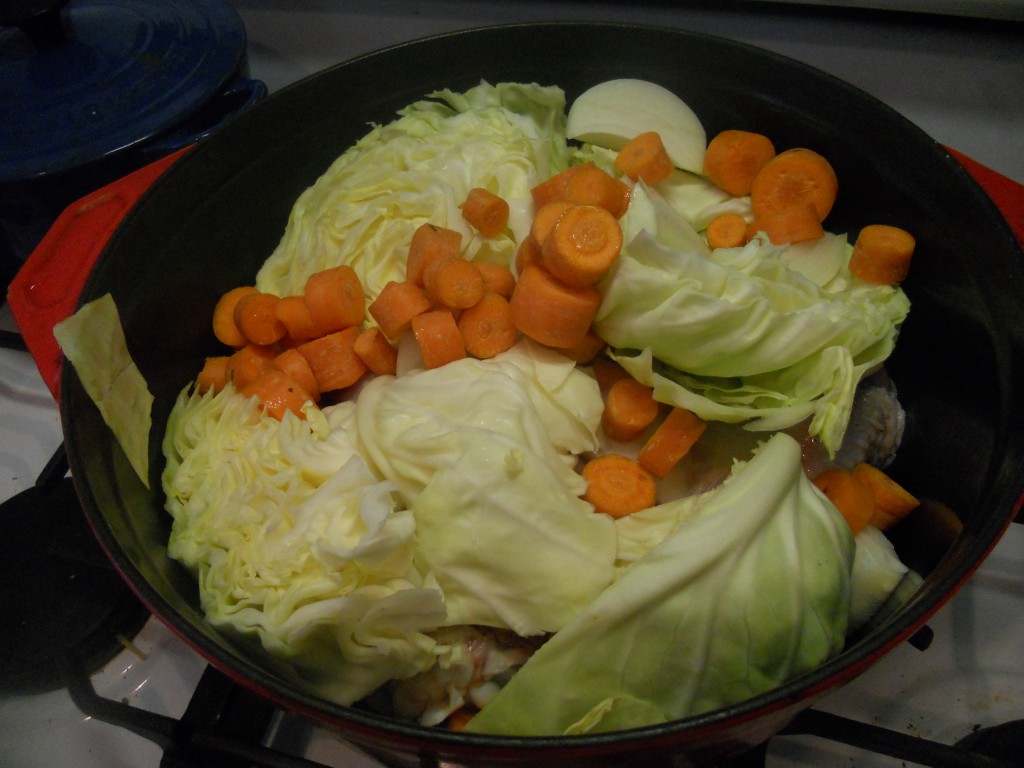 Cover with water, place the lid on the pot and simmer for 4 hours. Check in occasionally to see if you need a bit more water.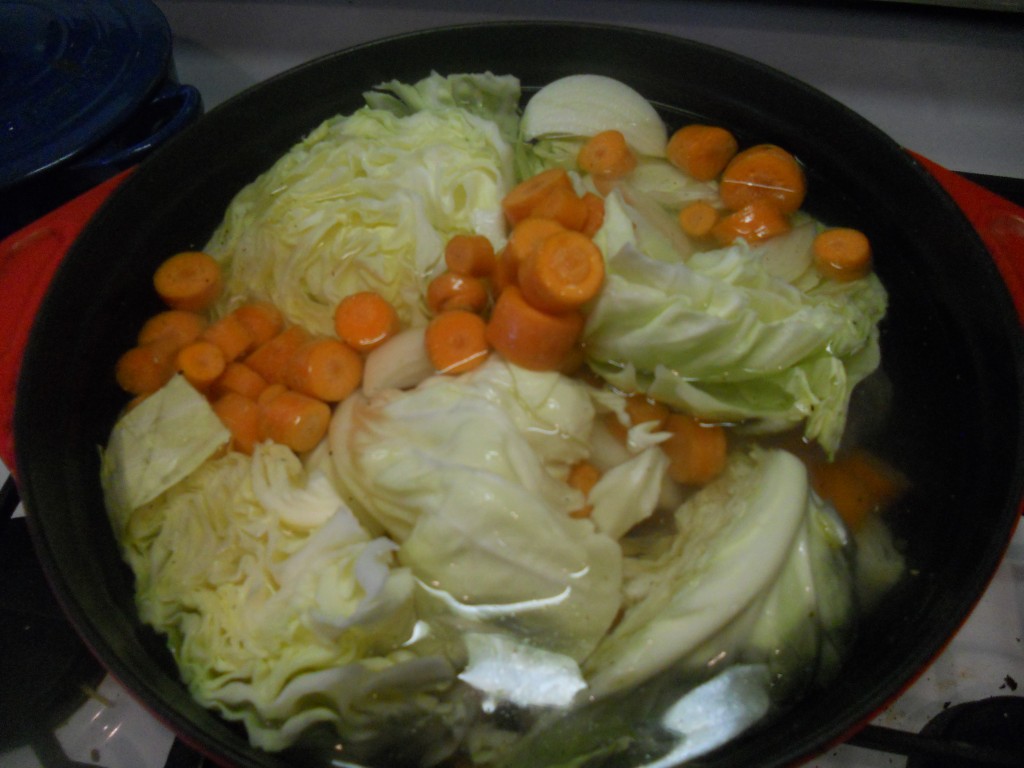 Strain the broth, removing the veggies and the turkey legs. I wanted a bit more broth so I added 1 box of veggie broth.
Next, add in 1/2 a chopped cabbage, 2 sliced carrots, 4 potatoes cubed, 2 stalks sliced celery, salt and pepper and 1 tablespoon of poultry seasoning.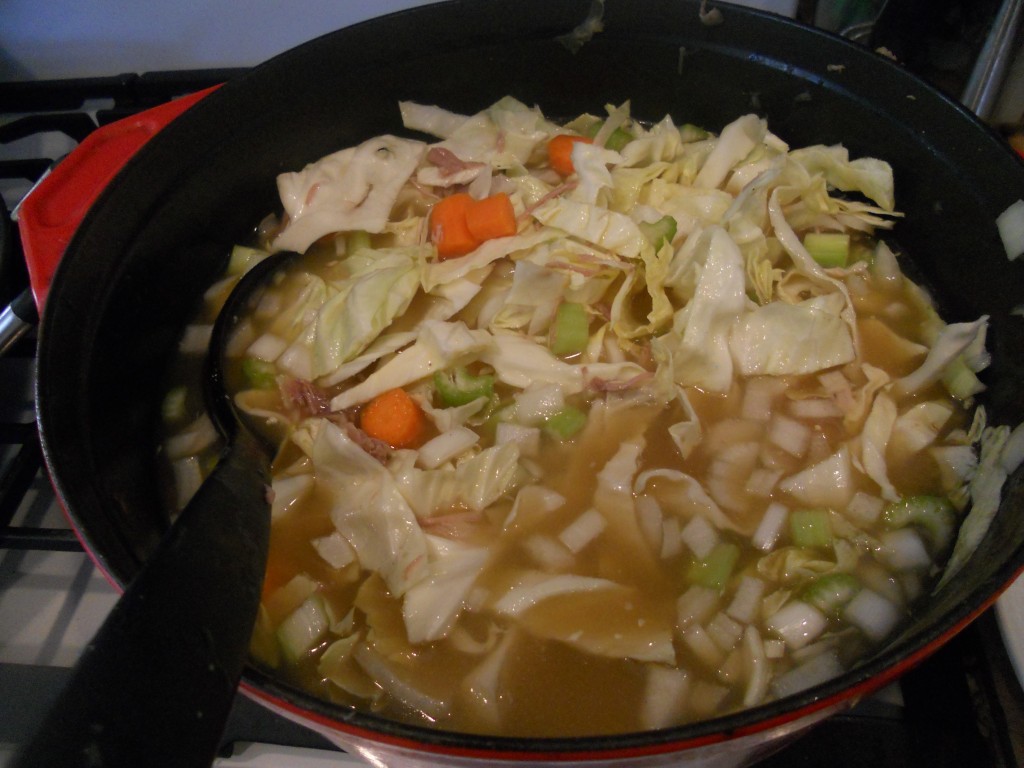 While this is cooking for 20 minutes on low, chop 1 zucchini and 1 yellow squash and remove the meat from the turkey legs. Also, cook 1 cup of dried pasta according to package directions. I have found that when I cook the pasta in the soup, it takes up a lot of the broth and the noodles can get mushy so this time I cooked them separately.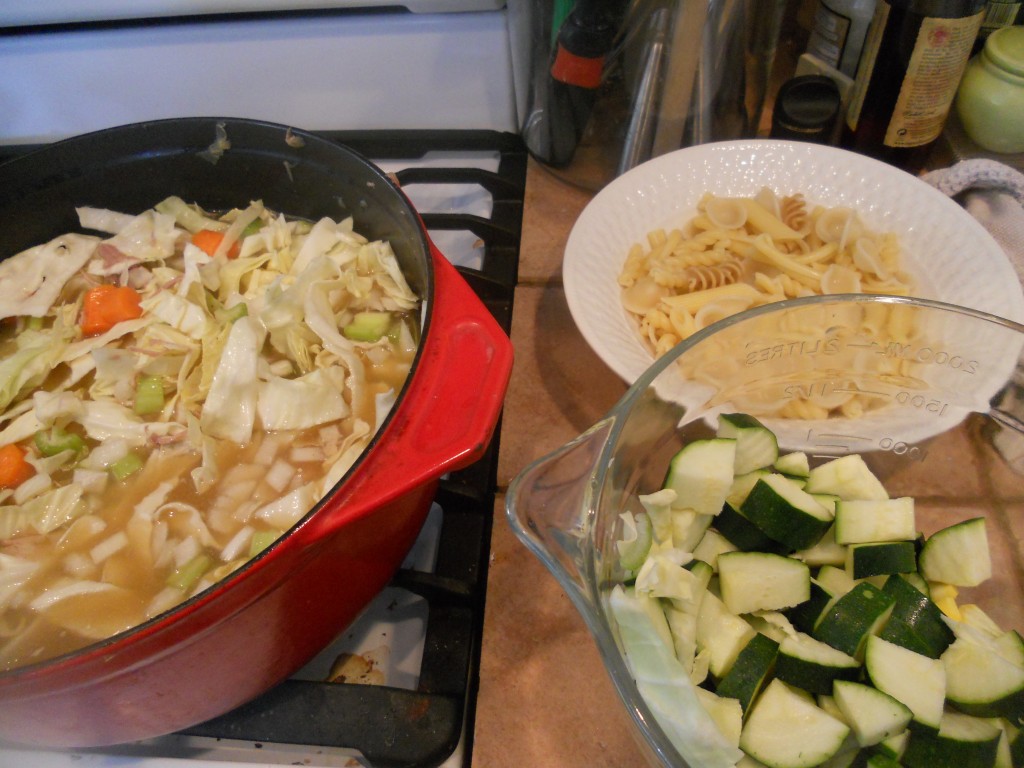 Allow the noodles and the squash to warm in the soup for 10 minutes or so and then taste for seasoning. Add in additional salt and pepper if needed. Serve with crusty french bread or crackers.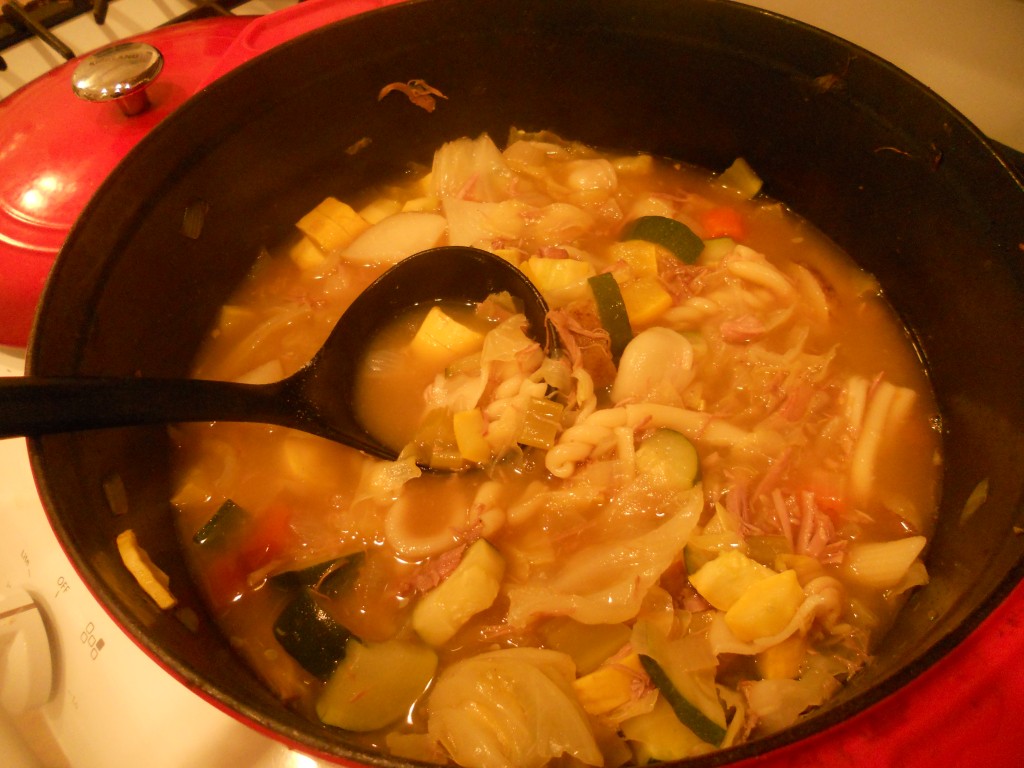 This soup is great on a chilly day and fills your home with delicious fragrance. 🙂
Blessings!