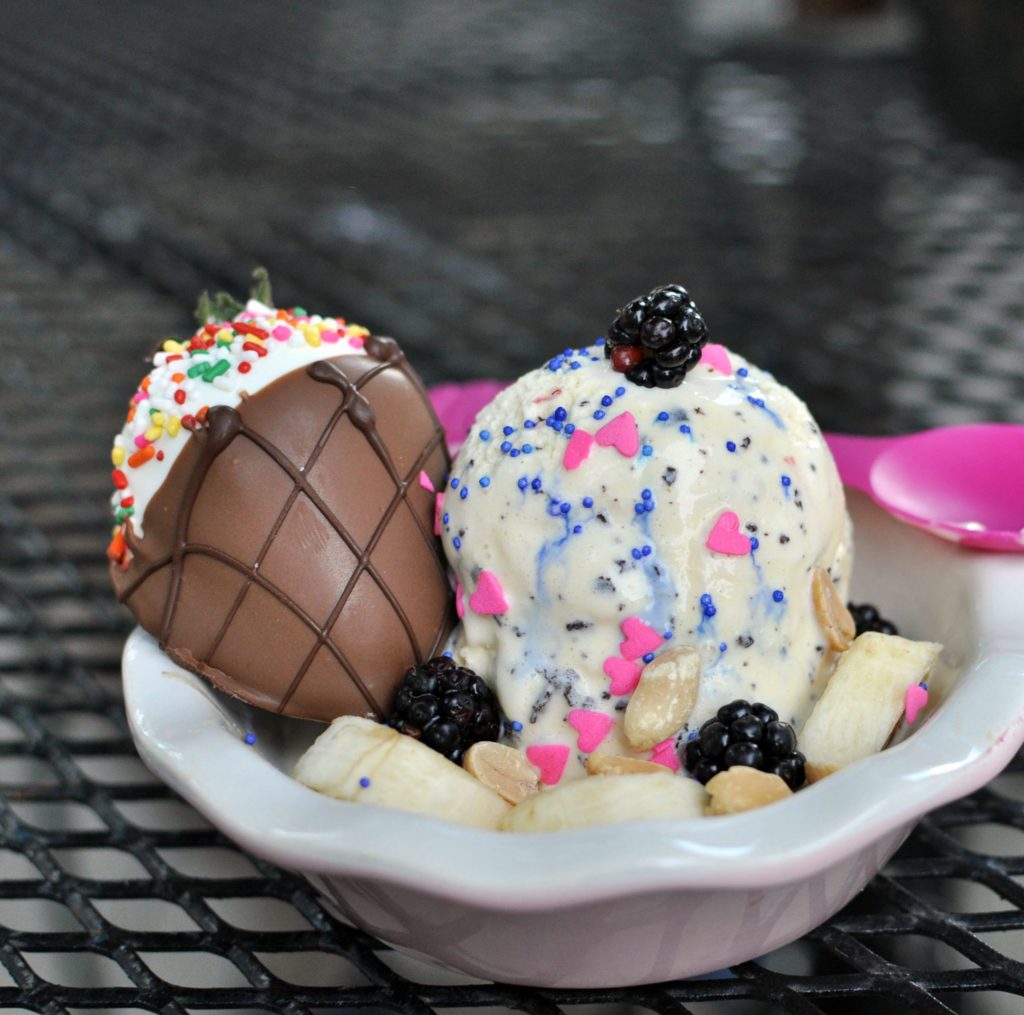 National Ice Cream Day…who knew! July 19th is National Ice Cream Day and my family and I decided to celebrate a little early this year with a sundae party…thanks to Shari's Berries! This was our first time trying Shari's Berries and we were impressed! They arrived cold and fresh and are so beautiful! They are elegantly packaged and by far are some of the favorite mail I have ever received!
There are so many impending changes in our home right now…our son graduated from college in May, our daughter from high school in June, and our littlest even potty trained!! Now…in August, our daughter leaves for college about 6 hours away and then in September our son will leave for Army basic training. Needless to say, I am sure, but we are trying to soak up every minute with our children before these changes happen.
Celebrating with a sundae party for National Ice Cream Day can sure help to add fun to the days and build memories that will last.
Check out this spread…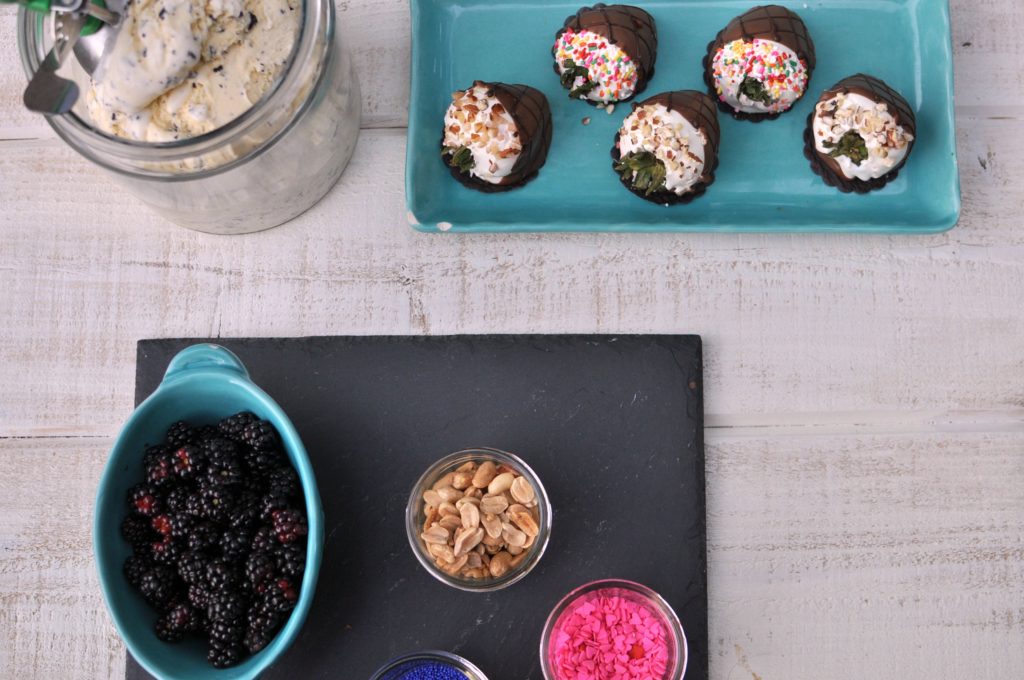 At the center…yummy, creamy chocolate chip ice cream! And the toppings, we can't forget those…freshly picked blackberries, sliced bananas, sprinkles, and the "cherry on top"…Shari's Berries! Now, that is a GREAT ice cream topping! Who can resist…not us! The rich chocolate and sweet strawberries stole the show for sure!
Look at these creations!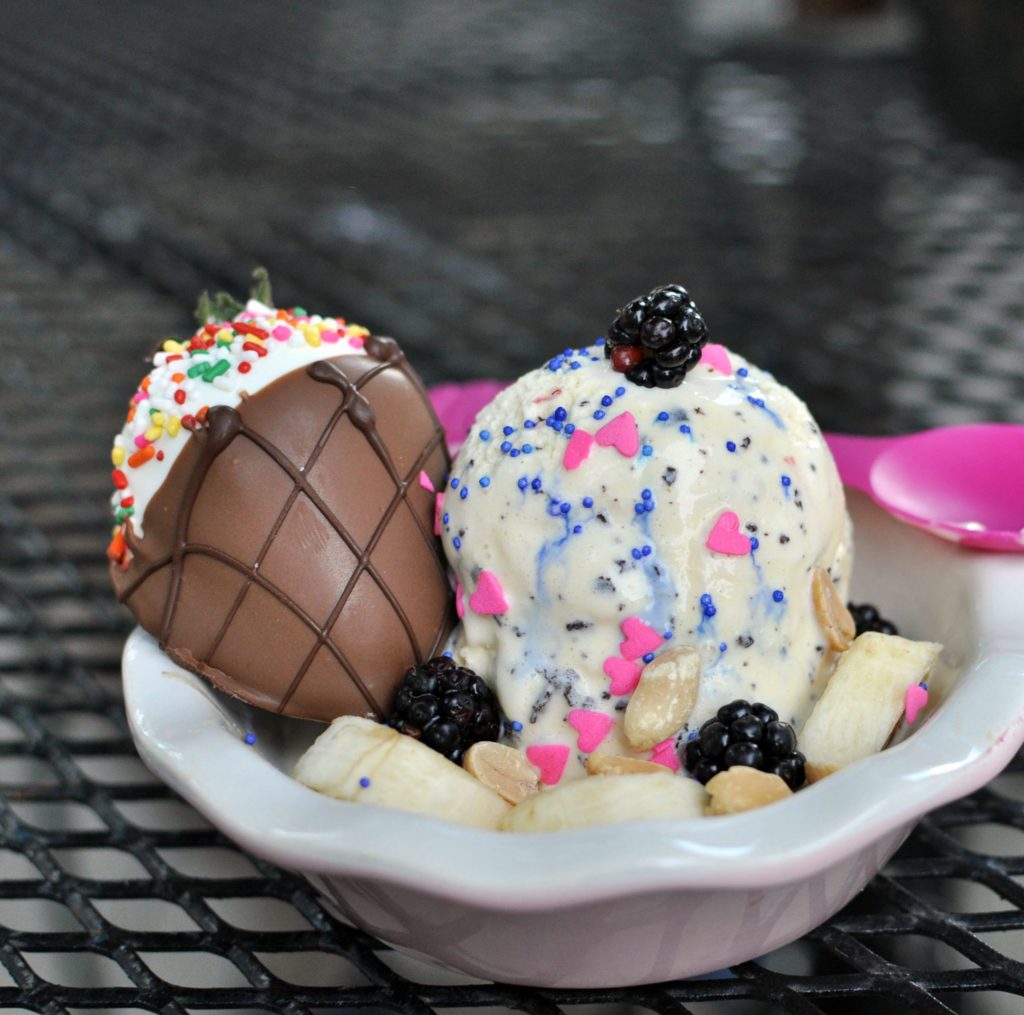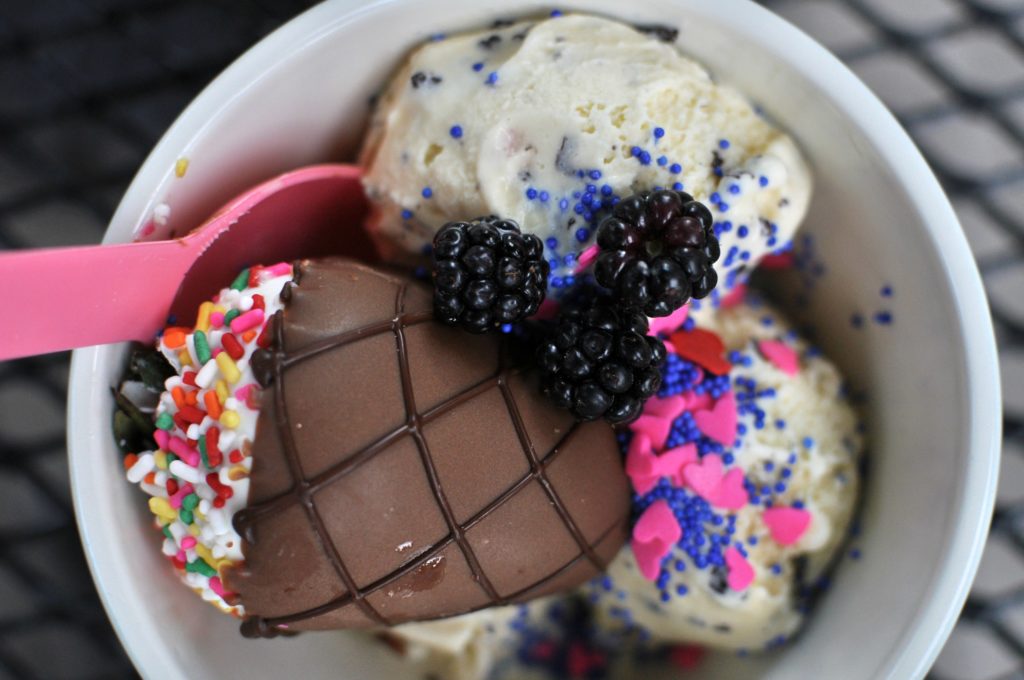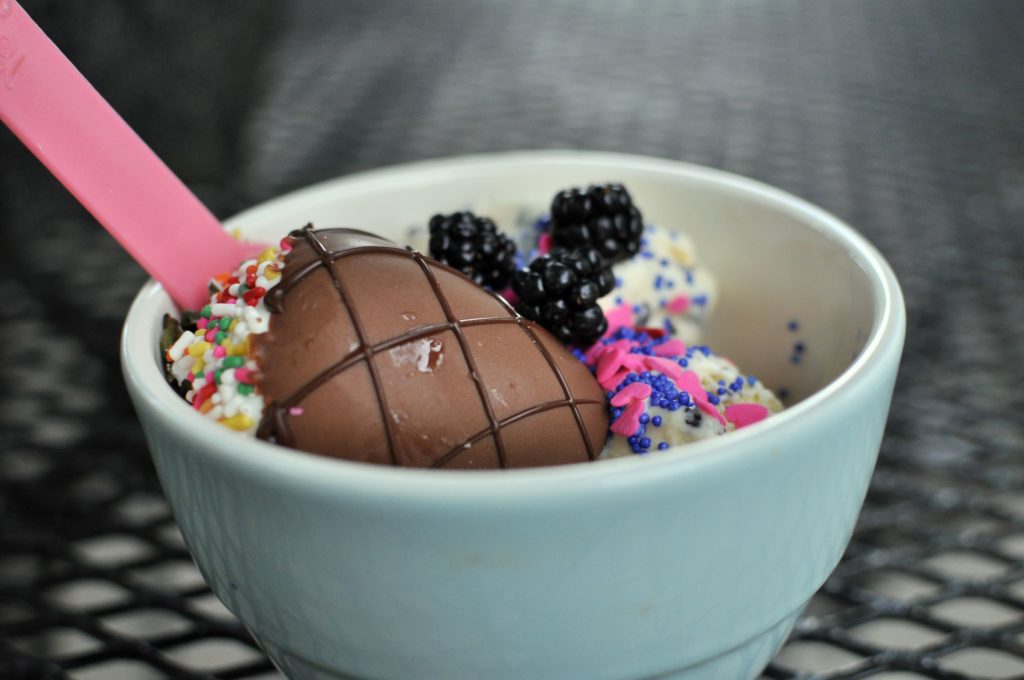 So, come on…your turn now! How are you going to celebrate National Ice Cream Day? Top those ice cream creations with Shari's Berries for a treat your family and friends won't forget…and don't forget to save a few for yourself when the festivities come to an end and the clean up is done. 🙂
I hope you find some time to make some special memories with your family and friends too!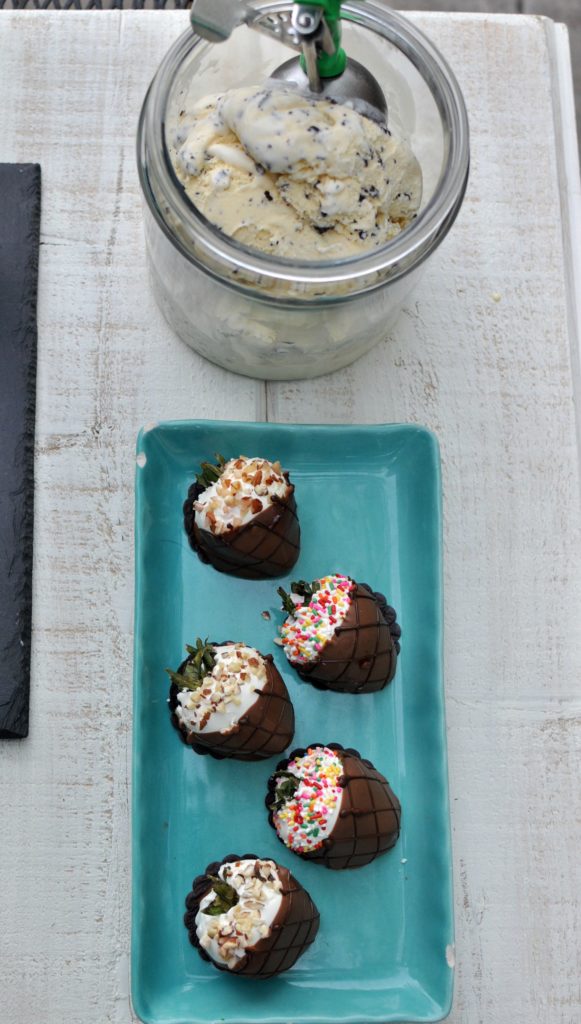 Blessings!
P.S. When you are ready to order your Shari's Berries, click here to find some GREAT coupons!