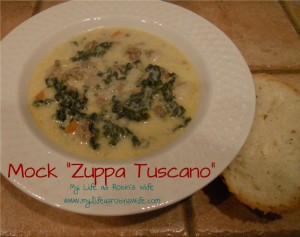 Today, I had sausage in the refrigerator that was in need of being used. Of course, I could have made patties and fried it for breakfast, but, I really wanted to be able to use it for a dinner. After all, there is so much potential with Sausage. So, since I also had some dinosaur kale and half and half, I decided that a "Mock" Zuppa Tuscano was in order. That is my favorite soup that Olive Garden has to offer so immediately I was excited. Of course, this doesn't taste exactly like Zuppa Tuscano, but, it is really close in my opinion. Let me know what you think. 🙂
Also, as I did some research on this soup, I saw many that used chicken stock instead of water. I found that I really liked it a lot with water instead of broth/stock. Also, I saw many recipes that used heavy whipping cream. That seemed too rich for a weeknight meal, so I settled for half and half (half milk, half cream) and used only a cup. I still achieved a rich and tasty broth with less fat. Another difference, many used Italian Sausage. I had pork sausage so I used that. All I can say is YUM! 🙂
I hope you and your family enjoy this as much as we did!
Ingredients:
1 lb Sausage
1 medium yellow onion, chopped
2 cups Kale, finely chopped
1 whole Carrot, chopped
4 potatoes, cubed
4 cups water
1 cup Half and Half
Salt
Pepper
1/4 cup Parmesan Cheese
Instructions:
First, cook your sausage and onions together in a dutch oven.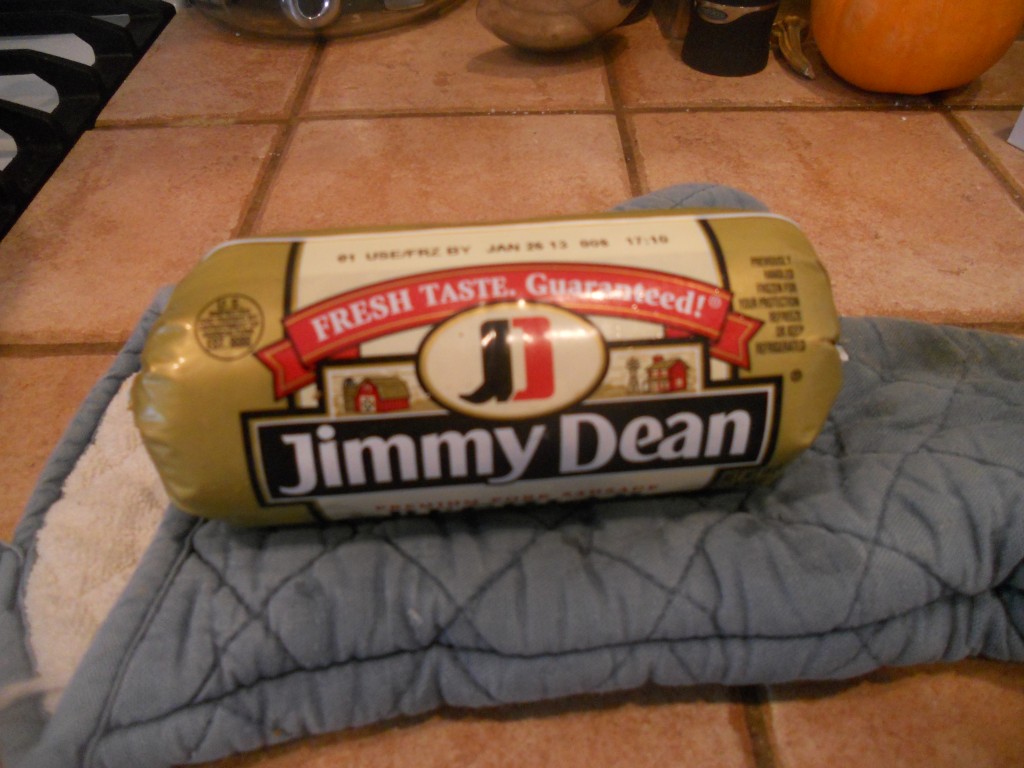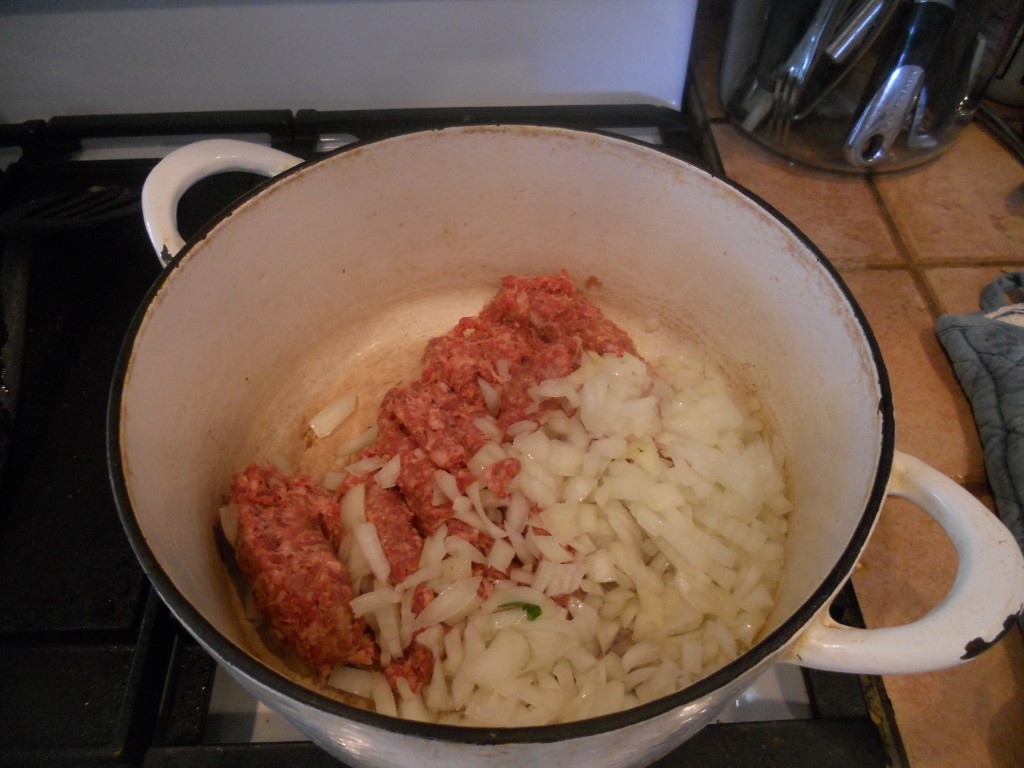 Once the sausage and onion are cooked, add in your veggies, potatoes and water.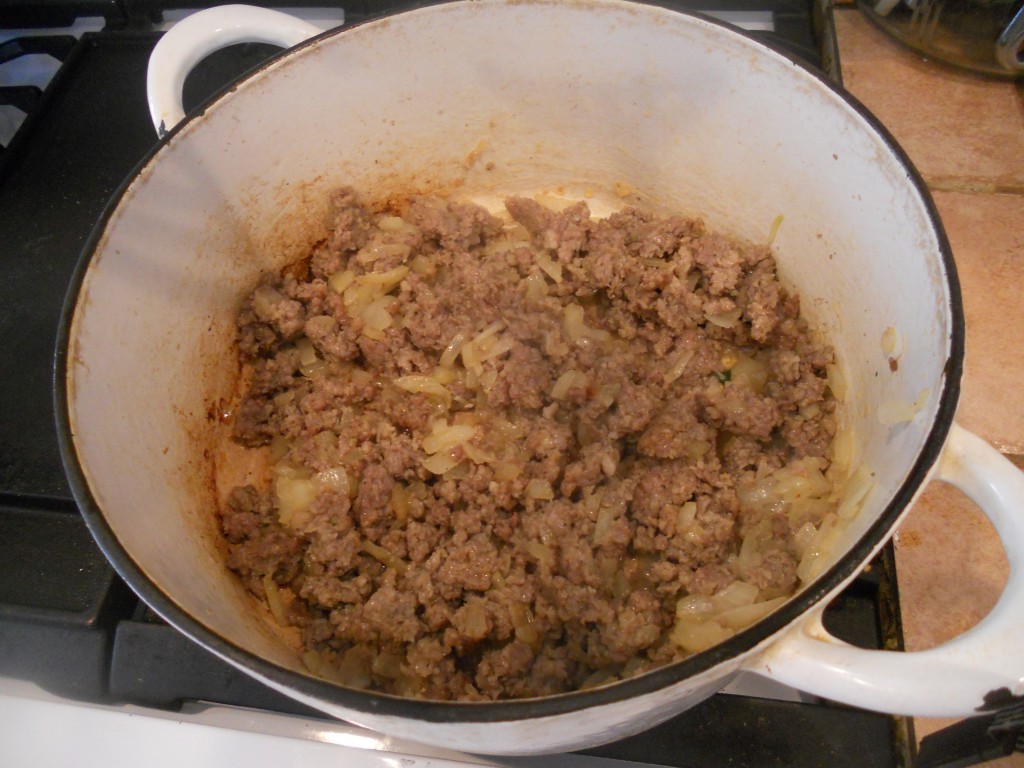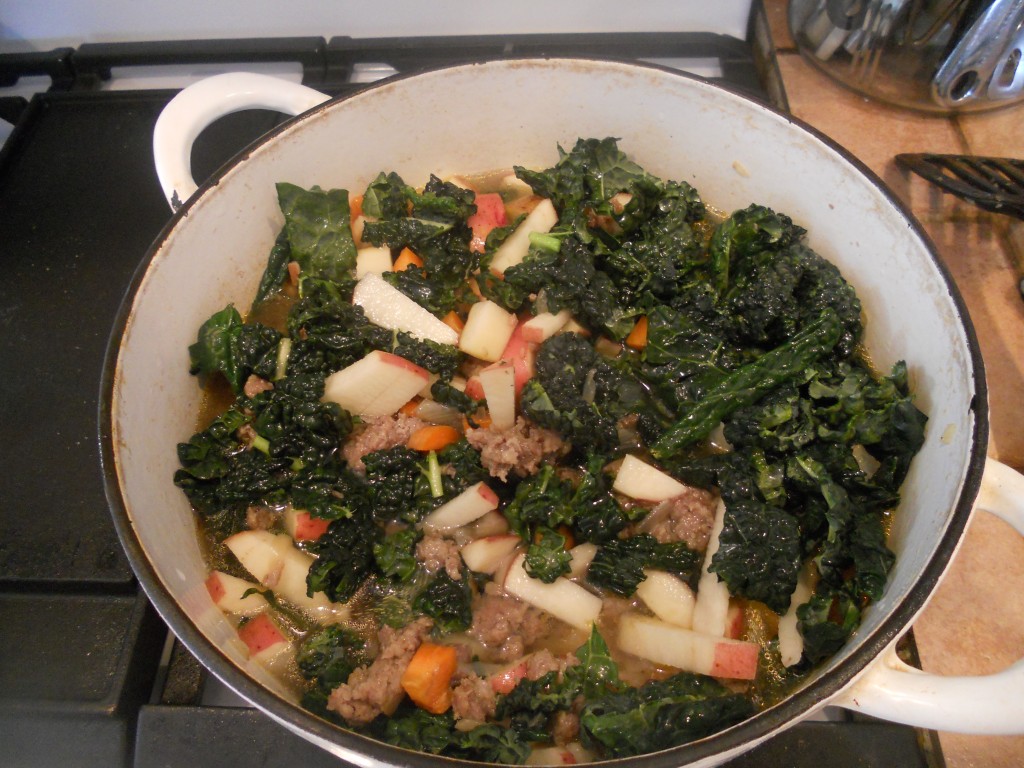 Cover and cook for 25 minutes on a simmer. It will have more liquid at this point.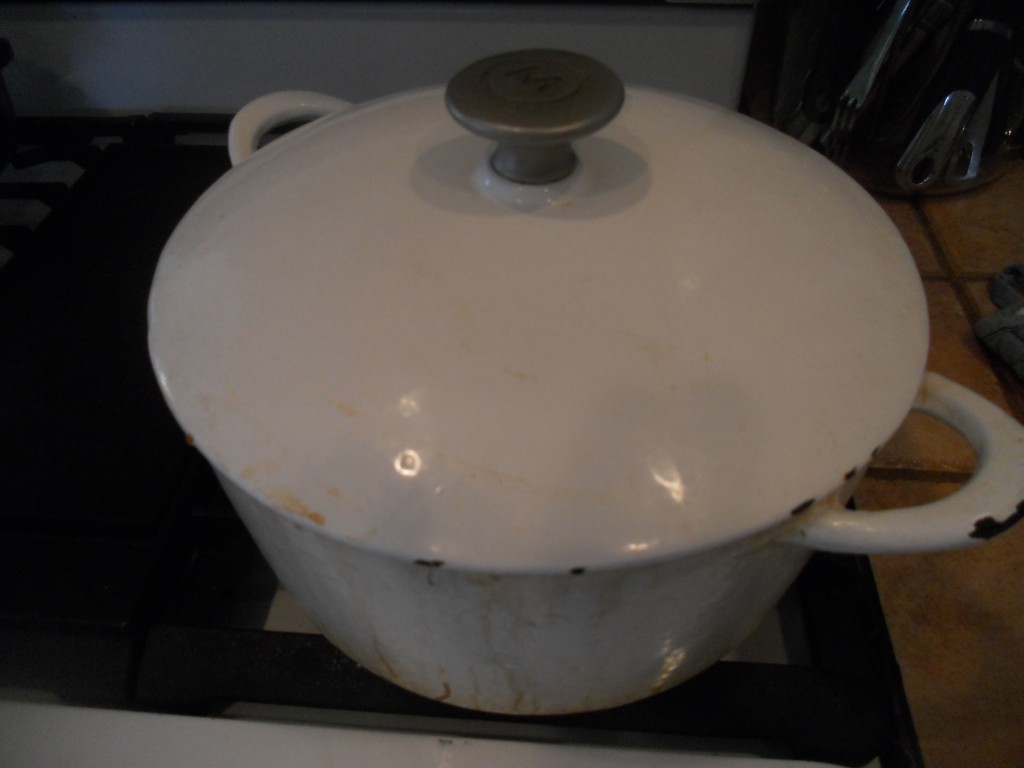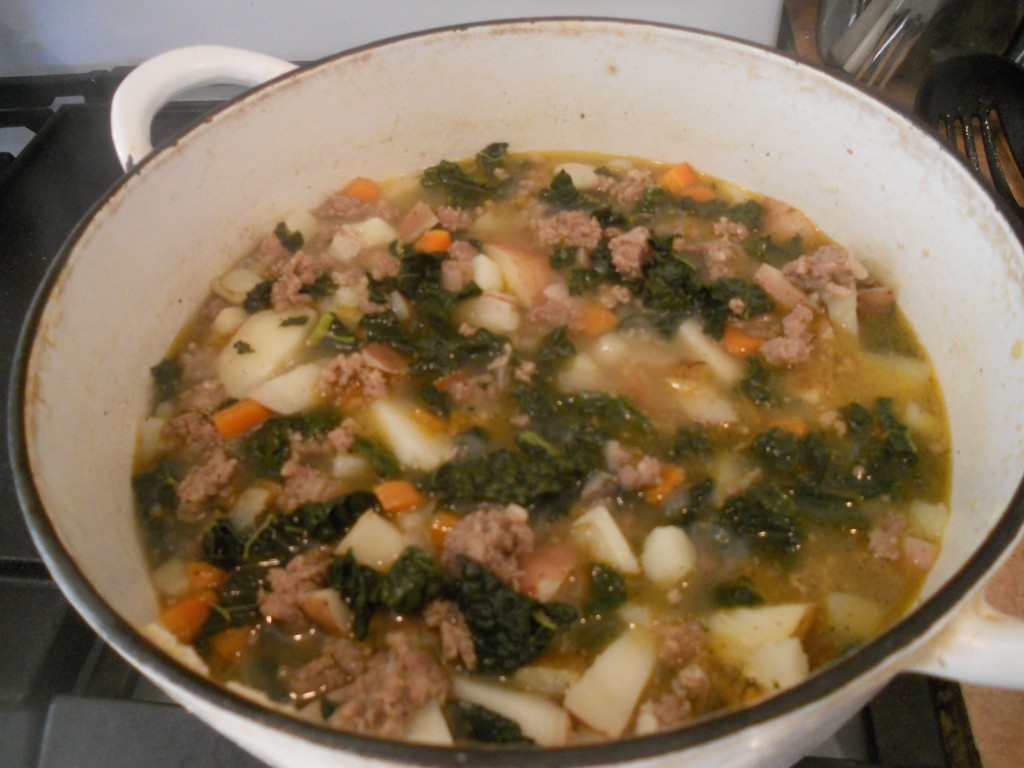 Skim any excess fat off of the top of the liquid. Add in your half and half and salt and pepper to taste. Serve with Crusty Bread and Butter. Yum!