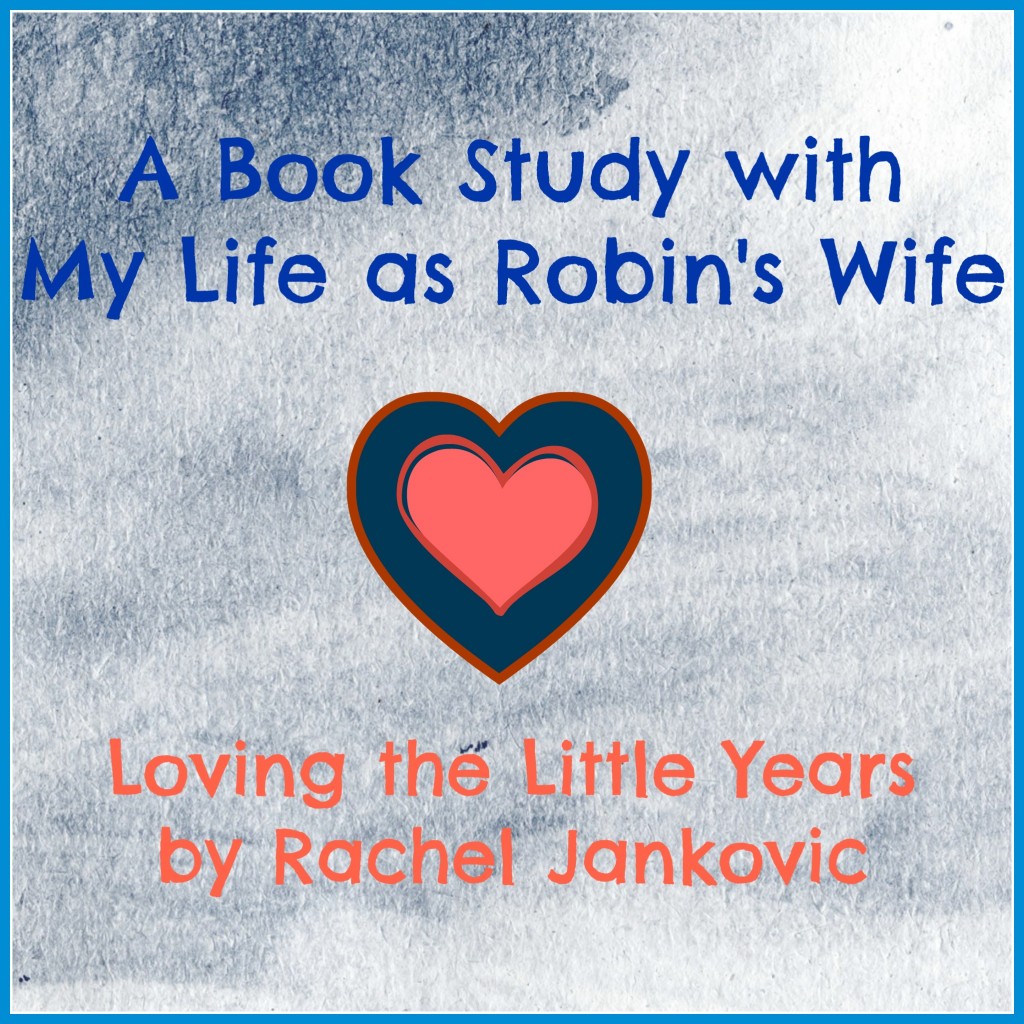 Loving the Little Years – Motherhood in the Trenches…this title really caught my eye. The author, Rachel Jankovic, did a fantastic job helping me to love these years even more…her writing has helped me to gain perspective at a time when I was tired and had lost my focus in some ways.
When I purchased this book I had a 19-year-old son (away in college), a 16-year-old daughter (home schooled, and a junior in high school), a 18 month old adopted son, and a 7 month old foster son (he has since gone to live with his aunt). We have a very active and very loving home with many ages covered. But, I can honestly say that this book had such great applications for all of my children. I have been so encouraged.
Here are some of my top quotes from this great little nugget of a book:
Chapter two starts with: "I remember a time when I used to be much godlier. It was sometime in junior high and my room was clean…I was reading my Bible every day and feeling really good." I remember those days too…not from as early as in junior high, but I do look back to simpler times…and am thankful for the under-girding for these days I now live. This chapter is called "In the Rock Tumbler".
"God treats us with great kindness–knowing that every time we fail and repent, we grow in our walk with Him. It is easy for us to accept this, because our sins are, well, ours. But, our children sin against us, annoy us, and mess up our stuff. We want to hold it against them, complain about them (if only to ourselves), and feel put upon by their sin." (From chapter 3 – Picky Chickens)
"God has given us the job of teaching His law and demonstrating His grace. We are to be guides to our children as they learn to walk with God." (also from chapter 3 – Picky Chickens)
"One of the great things about having children is that you constantly convict yourself by teaching them. If you are addressing their problems honestly, and if you double-check yourself, you will almost always find a little something to think about."
These quotes all came from pages 1 – 18….there is SO much more.
So, as I read this book, I will post what I am learning and applying to my life on Wednesdays. I hope that it will also be an encouragement to each of you who may read along.
If you are interested in reading along, please join me! The book is available on Amazon.com….I would really enjoy hearing what you have learned as well. While there is no shortage of application in this little book, it is an easy read and very reachable for moms…I encourage you to try it and I hope to hear from you!
Blessings!