Happy Birthday to You! Happy Birthday to You! Happy Birthday Dear Meghan! Happy Birthday to You!!!
Today, I am thrilled to be celebrating Meghan's (from TheTastyFork.com) birthday! Since we can't be together due to proximity, a great group of food bloggers are joining in to create a "virtual" birthday for our fellow blogger! So, today, I am bringing my Lemony Pound Cake and Berry Skewers to the celebration!
Happy Birthday to YOU, Meghan!!! I hope it is a GREAT one!!!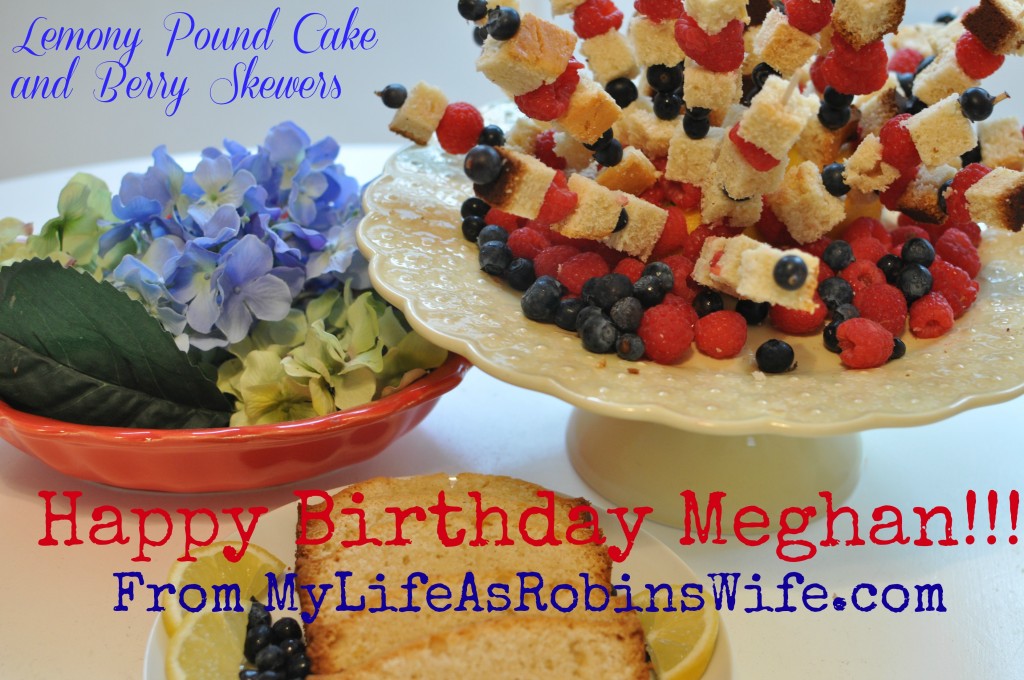 Here is what you do…
First, bake my Lemony Pound Cake with Coconut Oil. Or, pick up a pound cake from the store… 🙂
Next, slice and cube your pound cake making it about the same size as the fruit you intend to use. Alternate in your favorite pattern until all ingredients are gone. (You could drizzle the skewers with glaze or white chocolate at this point…it would be delicious!)
Slice a lemon in two to use as the base for your skewers…it smells great and is still pretty as the skewers disappear…which, I guarantee, will happen! 🙂
Place your skewers into the lemons on a decorative stand and watch them be enjoyed!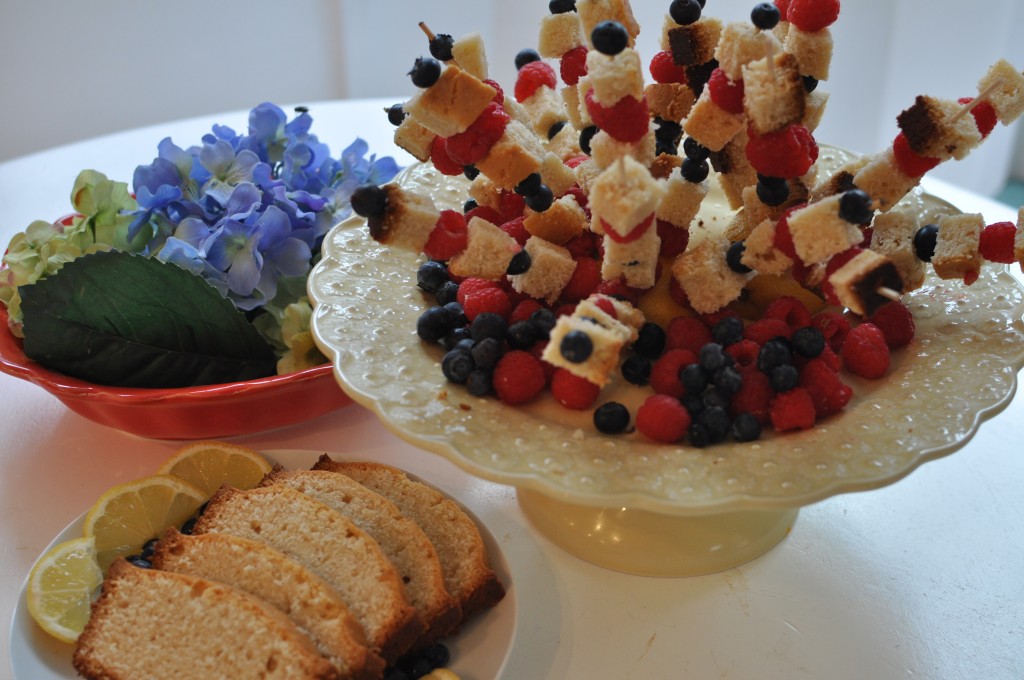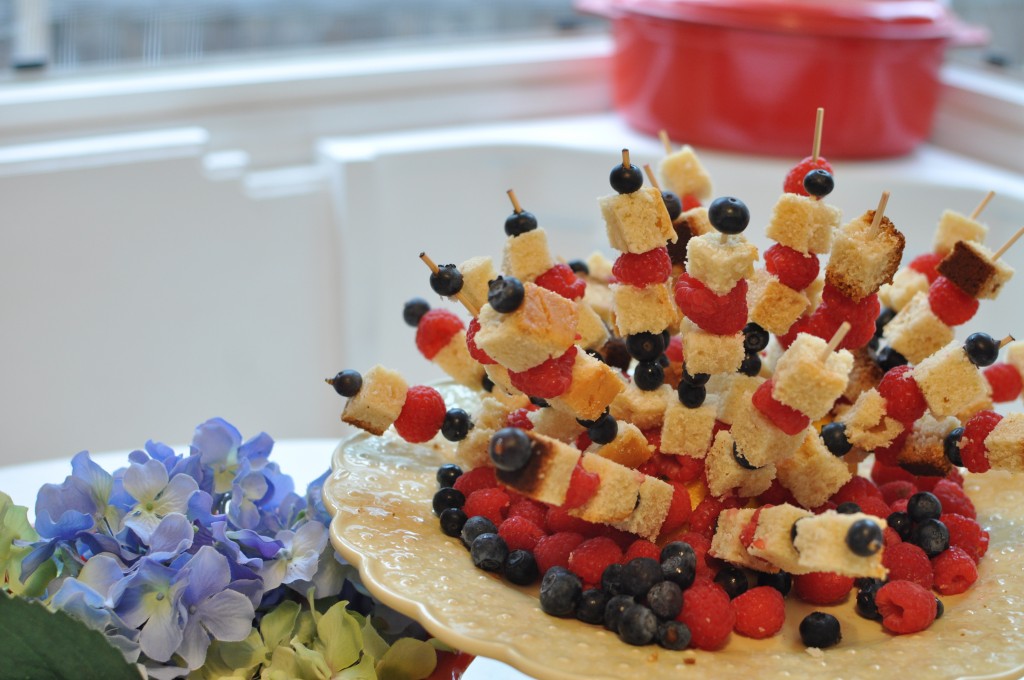 Happy Birthday to you, Meghan!!!