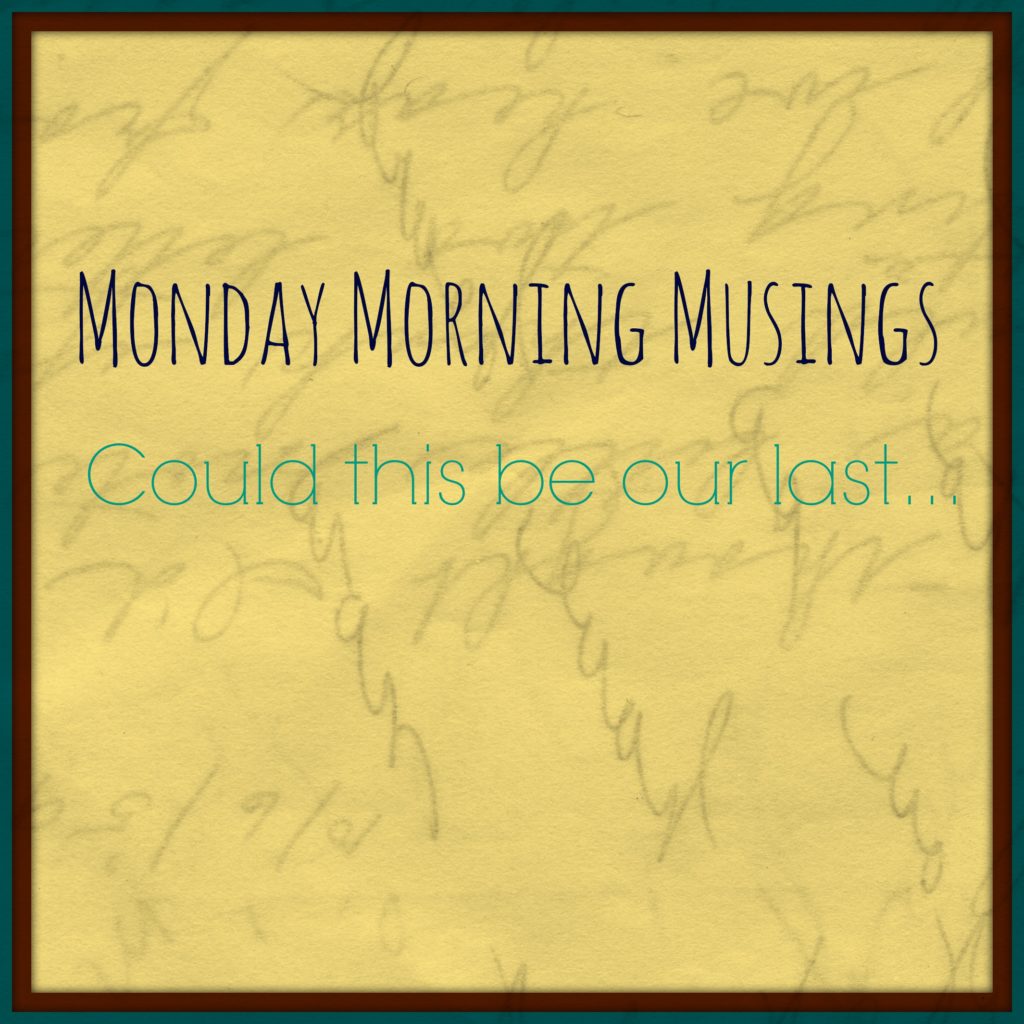 This Sunday, one of our pastors was teaching on 1 Thessalonians 5:1-11 and he began with this quote from their previous pastor:
"Could this be our last Christmas before we are caught up together with the Lord?"
That was very thought-provoking for me.  I think about that concept in regard to my joys in this life…"this could be our last vacation with our oldest son" (He is now 20!), or "this is our last year homeschooling our daughter…"  or "This could be the last year she lives in our home" or even "this could be the last time our little one says that word like that"…you get it.  We want to hold on to the stages our loved ones go through.
We think on those things and they snap us back to the reality that life is precious and it passes too quickly.
How much more should be think on the return of our Lord Jesus?  These thoughts remind us of not only the preciousness of life, but also that the end of this life is even more precious.  The life that awaits us is far better…no more sin, no more tears and pain, eternal joys in the presence of God.  I cannot fully comprehend this, but I long for it.
I hope to make a habit of thinking on eternity.  There is immense joy when living in light of His return.
Just a few thoughts this Monday…hope you are as encouraged as I am.
Blessings!