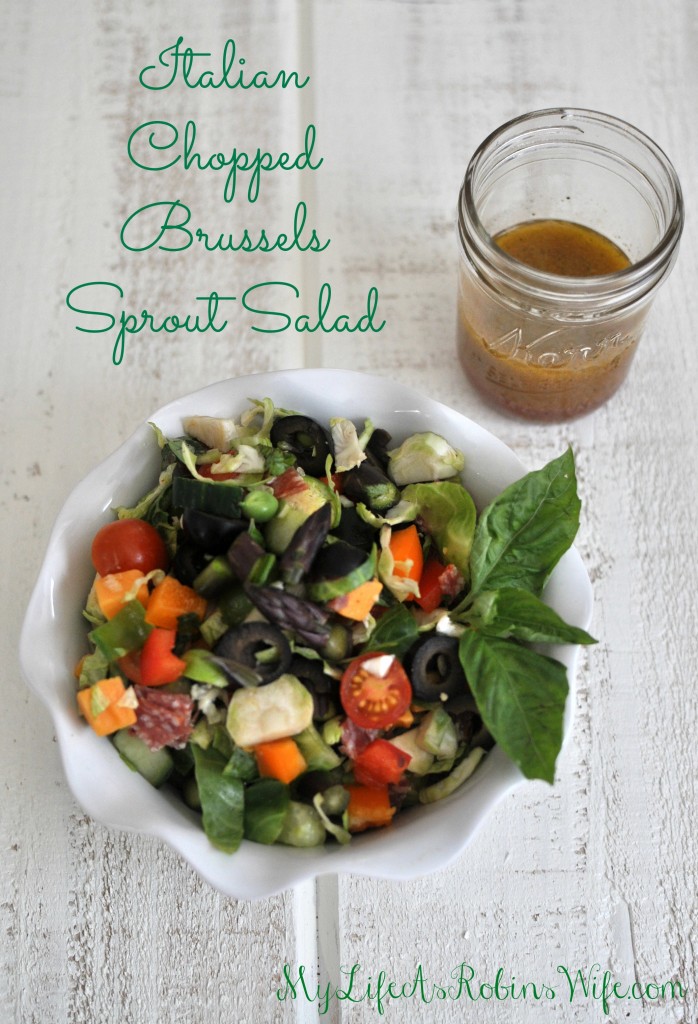 This Italian Chopped Brussels Sprout Salad is the perfect summertime main dish. Chopped Salads are one of my favorite salads. Of course I have a few requirements for them to fit that bill. They must be crunchy, they must have a lot of variety in ingredients, they must be fresh, and they must have some delicious meat and cheese…and, naturally, a great vinaigrette.  It is also important to cut the veggies so they are close to the same size so you get a combination of flavors and texture in each bite.  I know, that is a lot of requirements for one salad…I guess I have a few preferences. 🙂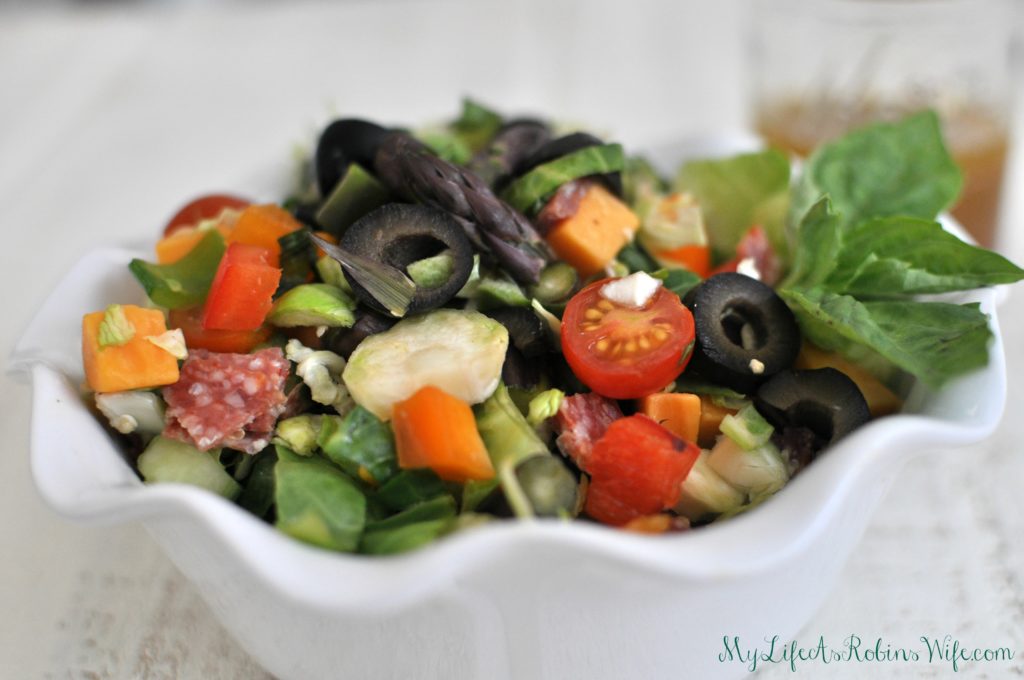 If the words Brussels sprouts stopped you in your tracks, keep reading…even if they are not your favorite, you will enjoy the crunch they provide…and, will probably think they are cabbage or crispy lettuce. In fact, this type of salad is a GREAT place to include veggies that are good for you, crunchy, and maybe not your favorite…or your children's favorite :). Because of the delicious vinaigrette, and the variety of ingredients, the flavors all meld together to create a wonderful dining experience…really! Try it out!
Chopped salads are also a great place to enjoy the flavors and colors of summer produce. In this one salad we enjoyed lovely purple asparagus, sweet red and orange peppers, crisp snap peas, fragrant basil, and cool cucumbers…so crisp and inviting. And, the dressing is a snap and utilizes ingredients found in many pantries.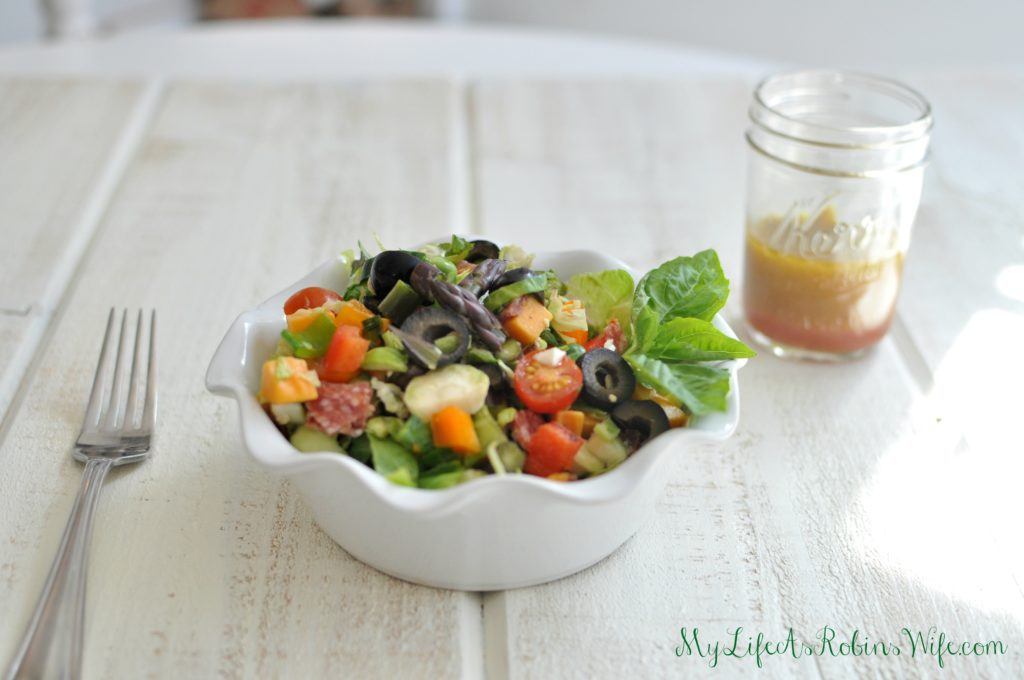 This salad is also great when made ahead. The veggies are super hearty and stand up to marinating in the salad dressing for a few hours…and this only makes it more delicious…making it great to bring along to your summer cookouts and pot lucks.
[amd-zlrecipe-recipe:10]
I hope you try this healthy and delicious Italian Brussels Sprout Chopped Salad soon…while our summer veggies are still in season! If you are in the mood for salad, you also might be interested in my Classic Potato Salad or my round up of 50 summer perfect salads! Enjoy!
Blessings!