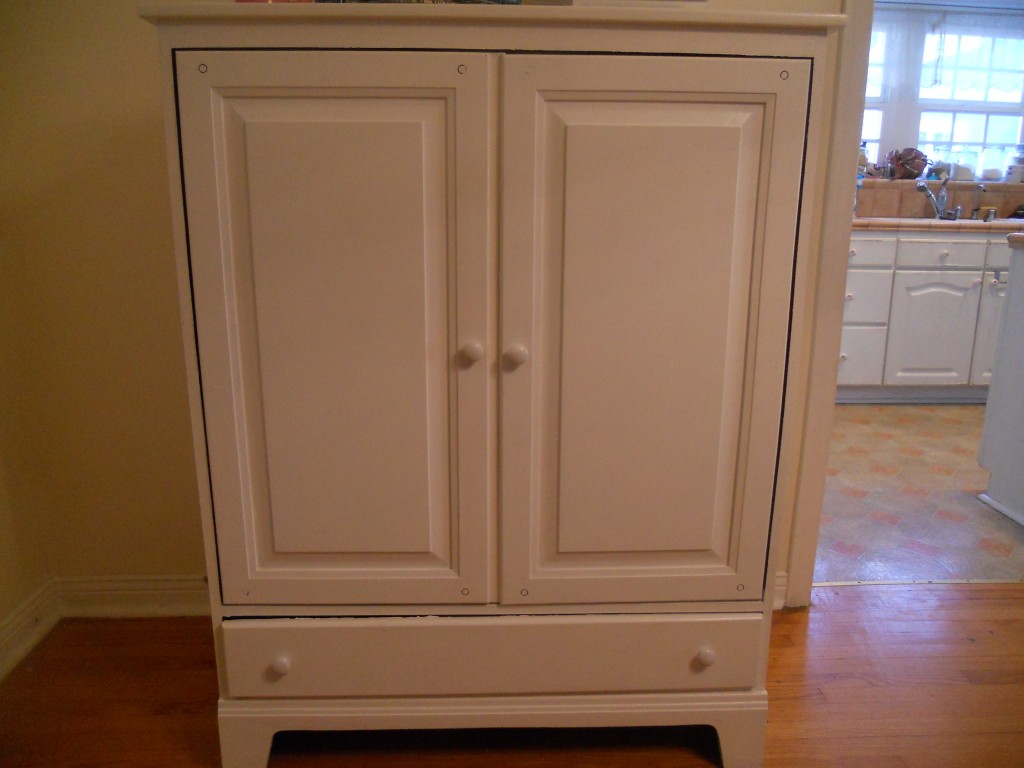 I am SO thankful to report that I now have shelves in my television armoire. It went from a very messy baking supplies/craft cabinet to what it is now…a super useful piece of furniture. I wish I had a before photo…just picture everything that is now in there all organized…not so organized. Yes, it was that bad. Each bin was stacked upon the other…not according to size, but according to which one was used last. 🙂 It was embarrassing!
Today, my wonderful husband added the shelving bars along the side and purchased shelves and I am FINALLY organized! 🙂 And, there is more room now. I am SO grateful!
Here it is empty: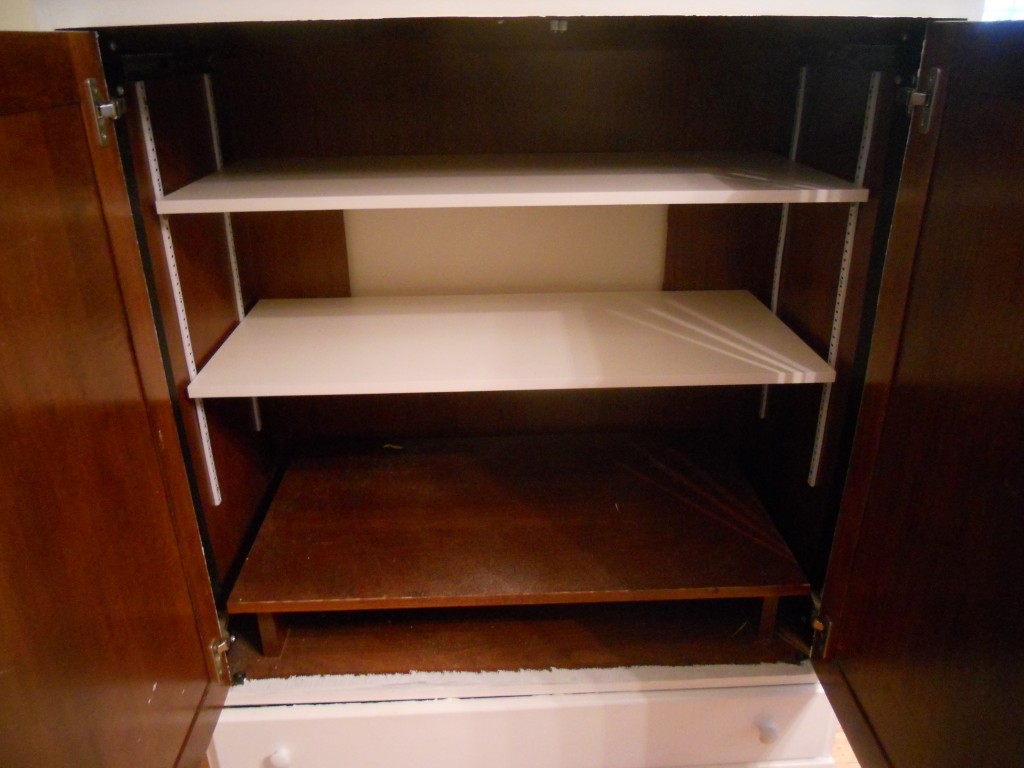 And now, with the items in place: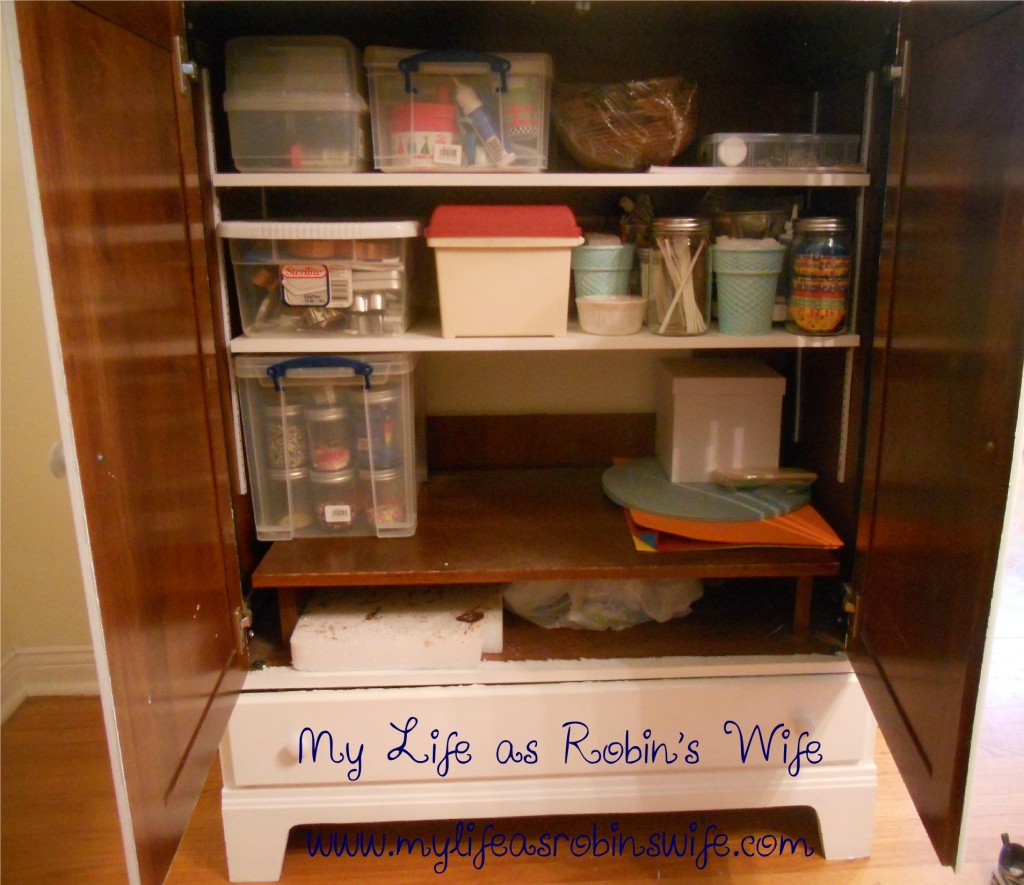 I must say that I am SO very grateful for his work on this!
One more organization project I can check off the list!
Blessings!