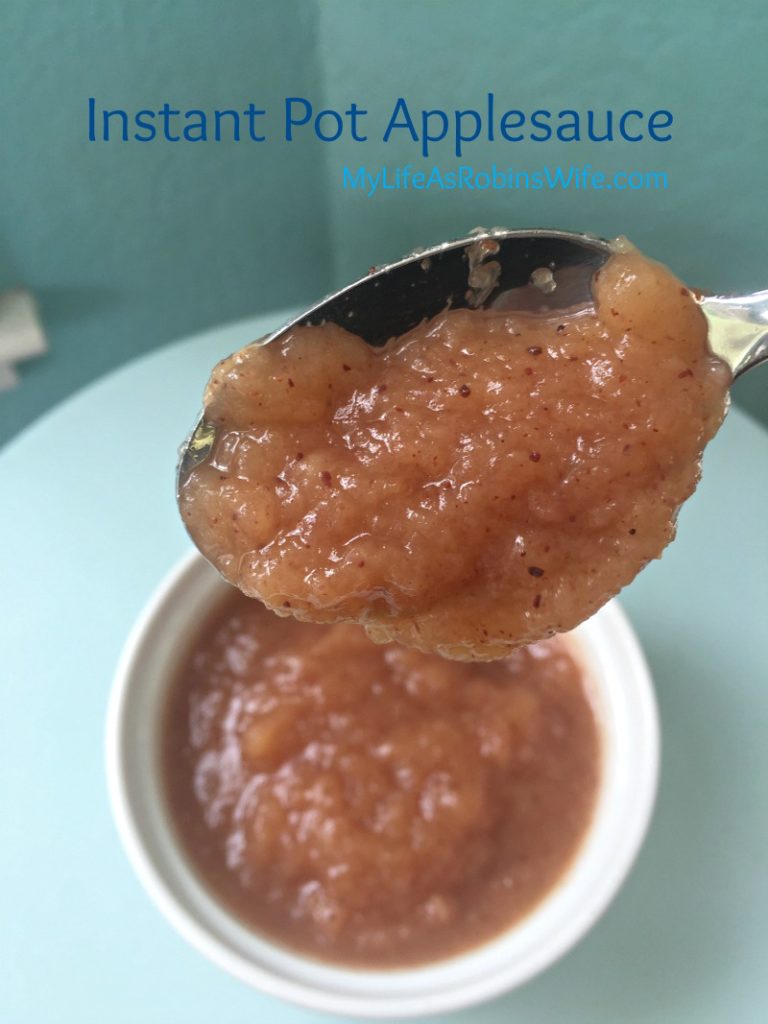 Have you ever wondered how to make applesauce in an Instant Pot? When I first got my Instant Pot, one of the first things I made was applesauce. I googled multiple recipes and compared them and decided on a direction to and went for it. I am so glad I did because I haven't looked back…it is my favorite way to make applesauce.
After making it time and time again, I have finally recorded my recipe and process for Homemade Instant Pot Apple Sauce and here it is.
Today, I made four batches of applesauce in my Instant Pot. One of our local apple farms is having a sale…buy 20lbs of apples, get 20lbs free…I bought them! $14.99 for 40lbs of apples…amazing! That was Saturday and today…I'm making applesauce. Lots and lots of apple sauce.
I am using golden delicious apples since they were the ones on sale. I peel them, cut off the "cheeks" around the core (4 large pieces) and toss the core and the peel into a box for the chickens…easy peasy. I don't worry too much about making the pieces completely uniform or cutting them up. After 10 minutes in a pressure cooker, they are perfect! The cut apple pieces head into the Instant Pot with the juice of 1 lemon, a tablespoon of cinnamon (I like a lot…you could lessen if you don't like as much), 2 tablespoons of grass fed butter, a pinch of salt (I used Himalayan pink salt) and then a little sweetener…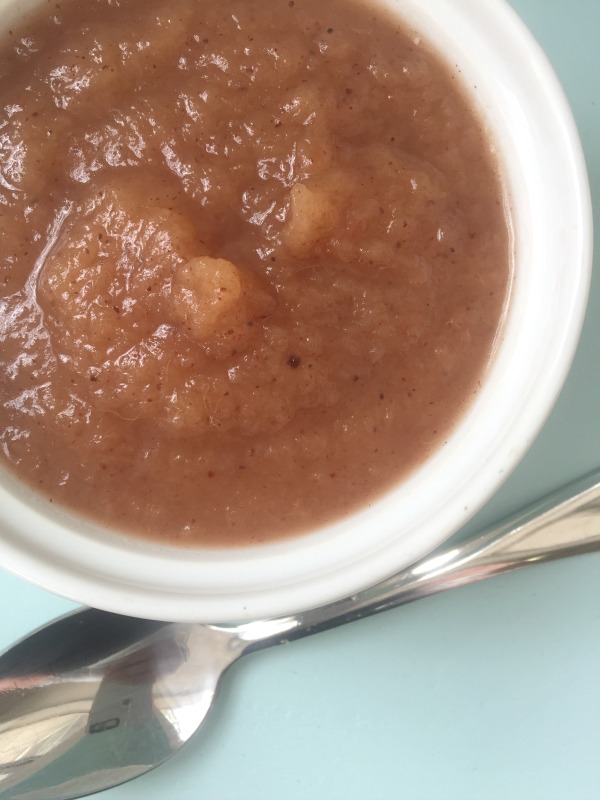 In the first batch I added 2 Tablespoons coconut sugar. In the second batch, I used 2 Tablespoons of raw honey. The third batch, no sweetener, and the fourth batch 2 Tablespoons of real maple syrup. While we liked the no sweetener batch as a close second, the first place winner in our home was 2 Tablespoons of coconut sugar…it accentuated the cinnamon and added a yummy back note flavor. I will do this again for sure!
How to Make Applesauce in an Instant Pot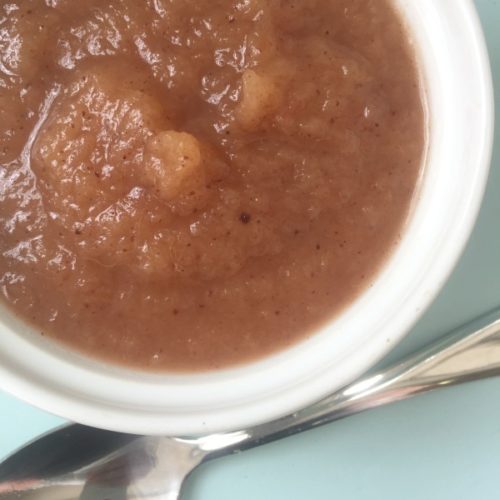 Author:
Prep Time:

20 minutes

Cook Time:

10 minutes plus time for pressure to build

Total Time:

-25325479.033333 minute

Category:

Fruit

Method:

Instant Pot
Ingredients
1 InstantPot
15 Apples, we used Golden Delicious (Peeled, cored, and quartered)
2 Tablespoons Grassfed Butter
2 Tablespoons Coconut Sugar
1 Tablespoon Cinnamon
Instructions
Place all ingredients in your Instant Pot and set the manual setting to 10 minutes.
Once the pressure builds and the 10 minutes (finally!) counts down, release the pressure.
I pour the applesauce into a large bowl and mash the apples with a potato masher until semi-smooth.  (Some have said they taste a metallic taste when using a metal potato masher in the metal Instant Pot insert.)  Cooking the apples for 10 minutes makes this step really simple.  You can also use a hand mixer for even smoother applesauce.
Adjust the cinnamon and sweetener to your liking at this stage.  I like to enjoy some applesauce warm…but my family prefers it cold.  🙂
About half of this applesauce will be used for a gathering we are having at our home. The other half will go right into the freezer in quart containers. It freezes well and tastes oh so good when thawed. I often make several batches at a time and freeze them for the future and it is great!
Well…time to begin freezing all this delicious applesauce! Let me know if you make some of your own! 🙂
Blessings!